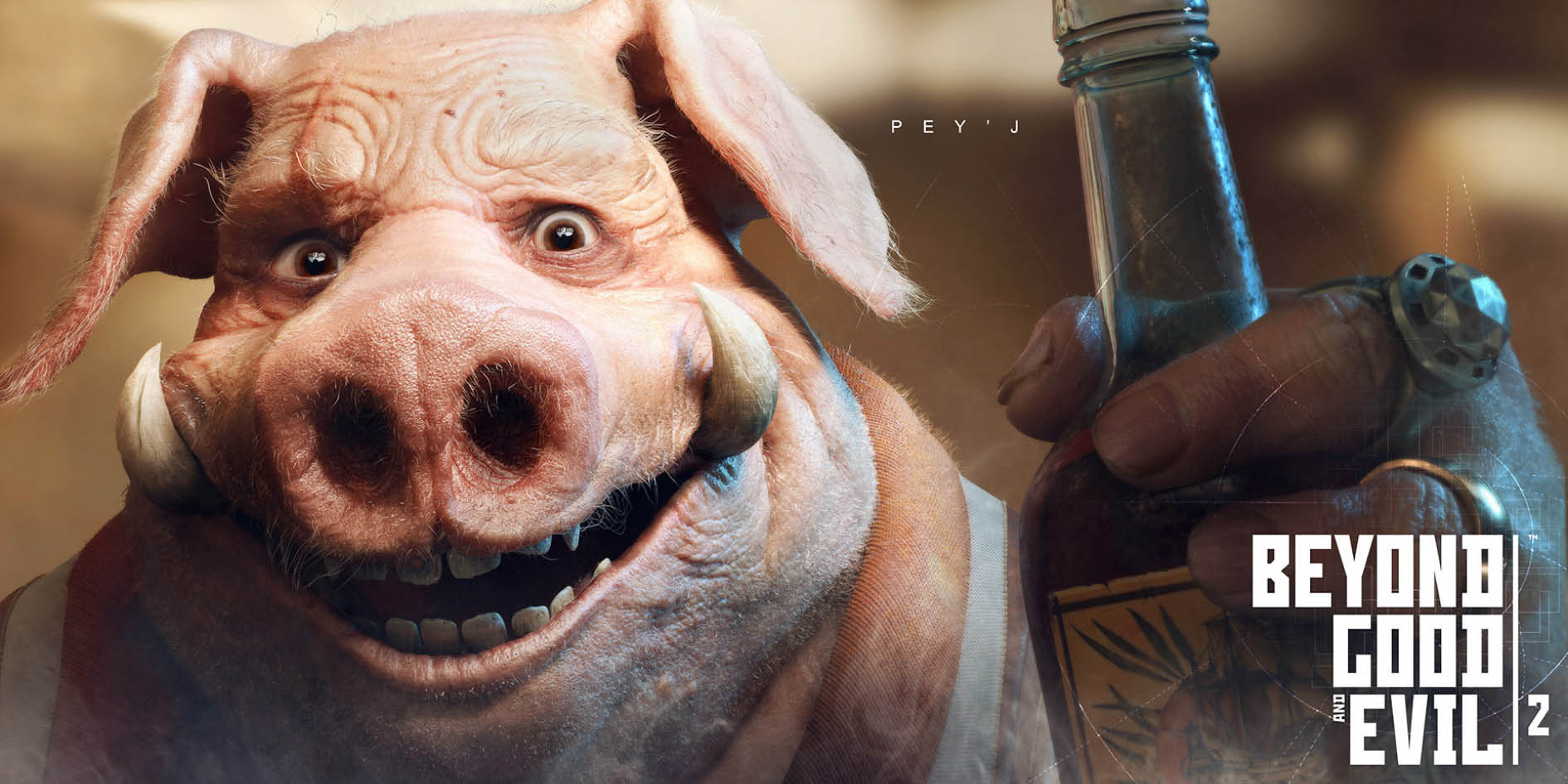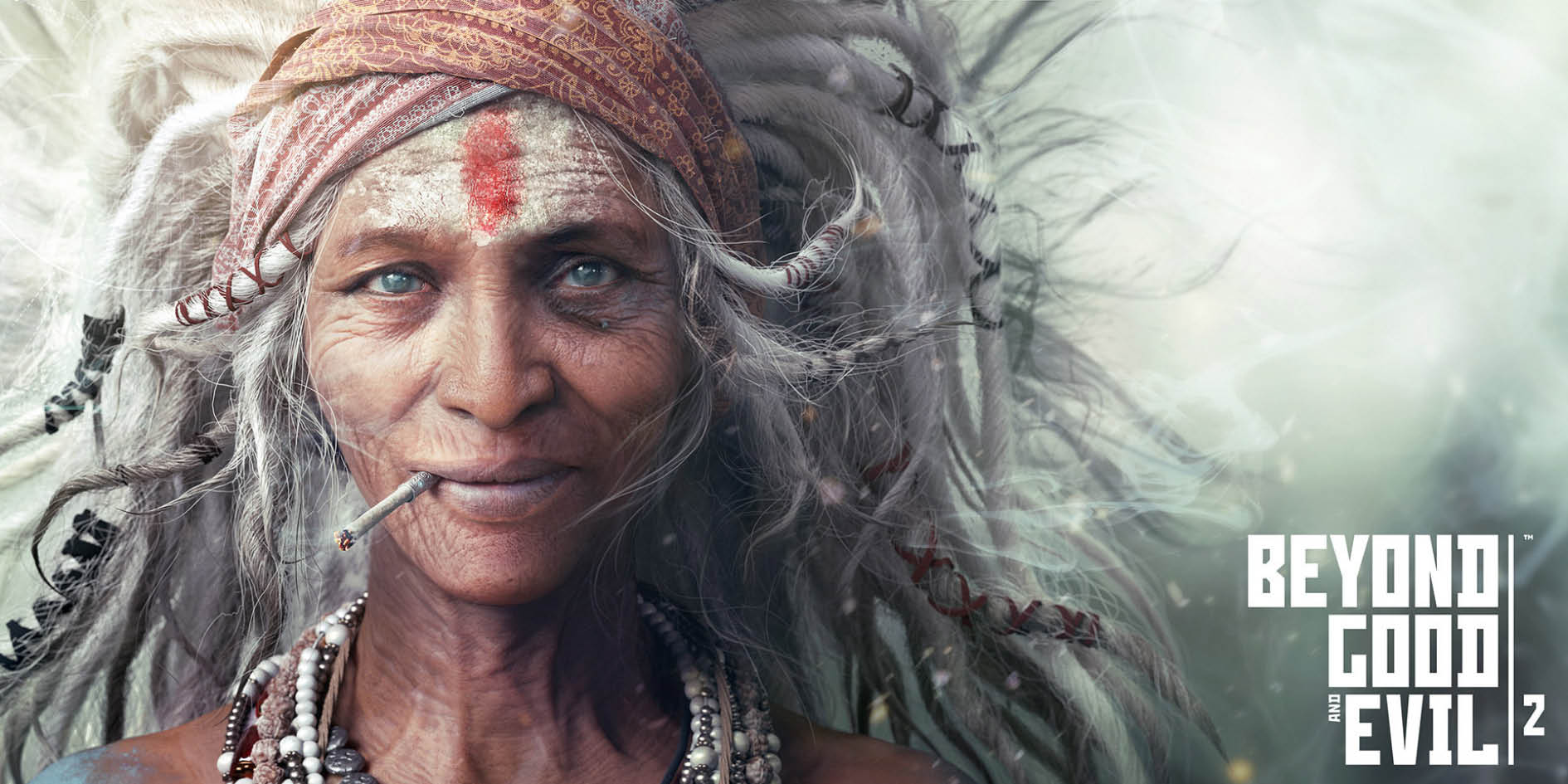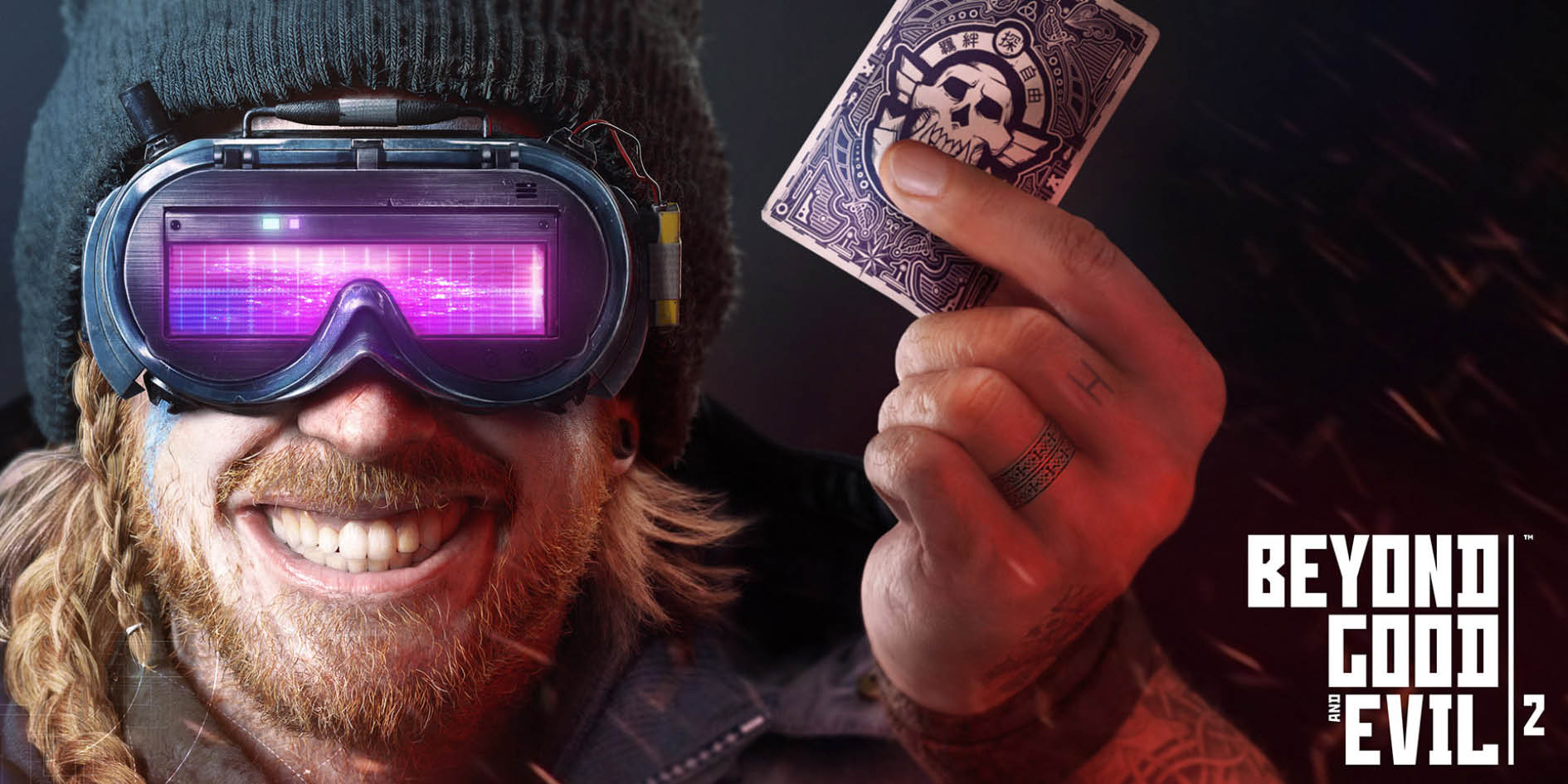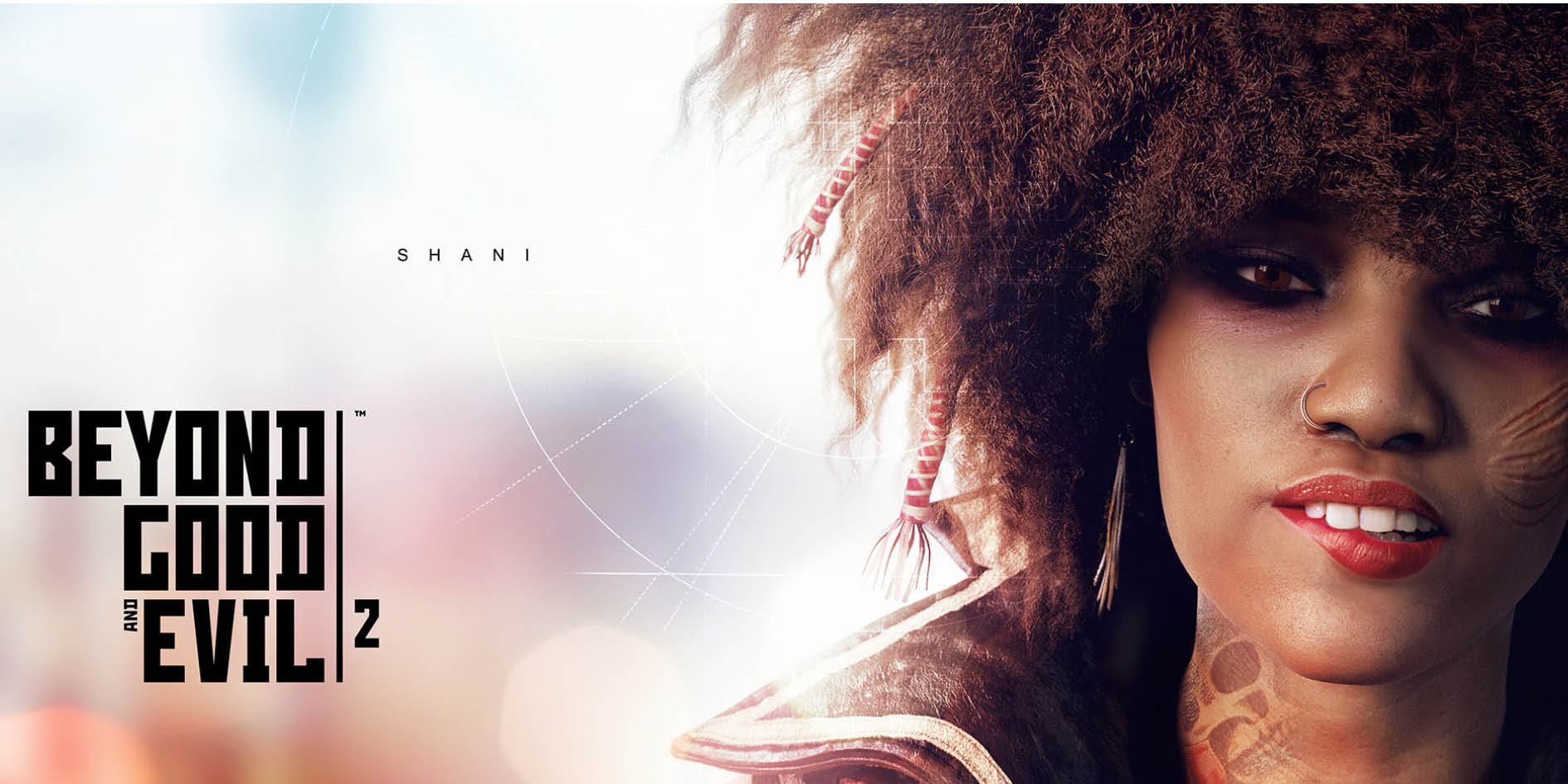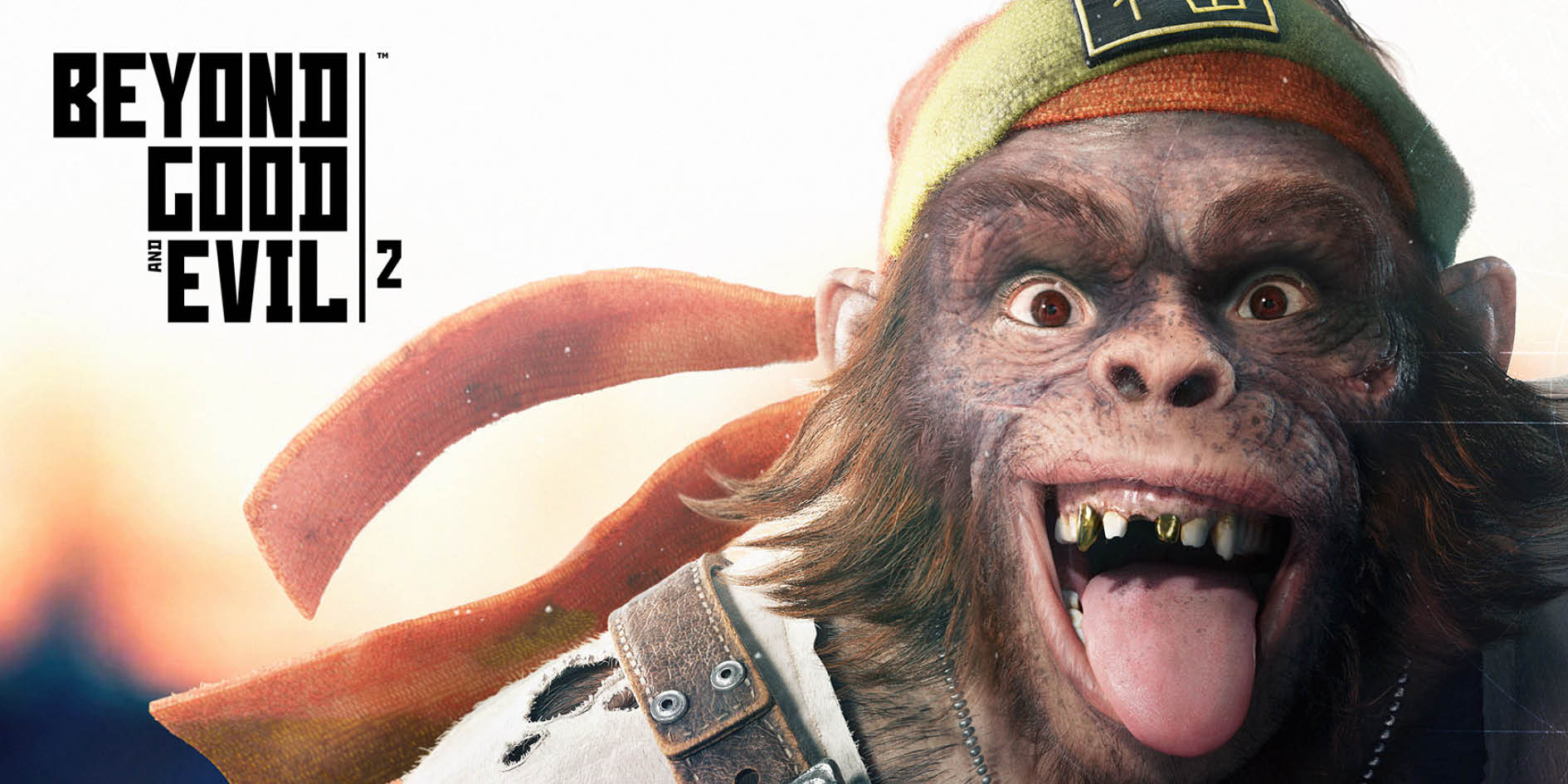 Guillaume Arvieu
Guillaume Arvieu is passionate about images. This former graduate of the 2007 promo is now working for Ubisoft as Associate Art Director.
For 11 years now, Guillaume Arvieu has been working for the Ubisoft Montpellier studio. He is in charge of the artistic direction in the production teams. Passionate, innovative, open-minded, with a sense of sharing, he has no limits in his creation. He is also one of the co-directors of the film Qub (ESMA 2007).
A look back at your ESMA years
WHAT MADE YOU DECIDE TO GO INTO THE WORLD OF CG / FX ANIMATION CINEMA?
I am part of the generation that, at a very young age, watched Japanese anime on TV without moderation and then redrew its favourite characters! Of course, I used to play video games with my friends on the first home consoles.
I also had a certain taste for technology that was evolving at a mad pace, it was fascinating. It still is! And for the cinema too, which I discovered at a very young age.
All this is mixed with my little creative spirit, and of course I started studying CG animation cinema at ESMA.
WHAT DID THE TRAINING BRING YOU BACK THEN?
ESMA is an experience like so many others! You meet great people who share the same passion, who come from different backgrounds, and above all you meet many diverse and varied talents.
Quickly we have more feeling in one area than in others. The skills and trades are so vast that a choice must of course be made sooner or later. But, for me, it was during my professional experience that my vocation was revealed.
WAS THERE ANYTHING YOU PARTICULARLY LIKED ABOUT IT?
I didn't select the subjects, they're all important. ESMA offers a complete generalist training. Working well in each discipline is essential for a later understanding of each other's work and specificities. This is important when working in a team.
WHAT DID TEACHING AND TEACHERS BRING YOU?
The teaching team quickly announces the colour. If we accept the rhythm of work imposed, we quickly gain in maturity and it makes it possible to know if we are really made for this profession which constantly requires us to surpass ourselves, to always innovate.
Professional meetings during a festival or masterclass are essential to prepare students for the business world and share knowledge.
HOW WAS YOUR PROFESSIONAL IMMERSION AFTER YOU GOT OUT OF ESMA?
Top! I got the position I wanted in the studio I wanted: CG artist at Ubisoft Montpellier. I was also fortunate to have managers who were kind and trusted me, I owe them a lot.
At the time, the studio had about 80 people, I really felt like I was part of a small family full of talents and seniors who taught me a lot.
SINCE YOU GRADUATED FROM ESMA, YOU'VE BEEN A JURY MEMBER FOR EVERY NEW PROMOTION. YOU HAVE THEREFORE BEEN ABLE TO FOLLOW THE EVOLUTION OF TECHNOLOGIES DEDICATED TO CG AS WELL AS THE STUDENTS' IMAGINATION. CAN YOU TELL US A LITTLE BIT ABOUT IT?
Yes, the students amaze us a lot every year. Thanks to their talent and the evolution of the tools, they are able to do very beautiful things.
Today's tools are very powerful and allow us to do extraordinary things, we feel that they let go and that they enjoy themselves, it is essential in this profession.
THE NEW PROMOTION IS COMING OUT, YOU EXPECT A LOT?
For the moment I haven't seen the teasers and I prefer not to see anything, surprise! 🙂
Your professional background
YOU FINISHED SCHOOL IN SEPTEMBER 2007 AND IMMEDIATELY AFTER GRADUATION YOU JOINED UBISOFT MONTPELLIER'S STUDIO. CAN YOU TELL US ABOUT IT? HOW DID IT GO?
I had anticipated before finishing my studies at ESMA, I had already sent in my spontaneous application, I waited, I was reminded, and it simply did.
WHY DID YOU SWITCH FROM ANIMATION TO VIDEO GAMES? WAS IT AN OPPORTUNITY OR A WISH ON YOUR PART?
These are two worlds I love very much! But my heart leaned towards the video game.
I like the idea of being both an actor and a spectator: video games offer this unique experience.
YOU DIDN'T WANT TO TEST THE WORLD OF CG / FX ANIMATION CINEMA?
I'm not closed to it, quite the contrary! There are many beautiful things to do in animation cinema, who knows, maybe one day.
WHAT DID THE UBISOFT STUDIO MEAN TO YOU?
The diversity of projects. I had the opportunity to work on different projects with very different worlds and graphic styles. It's very rewarding in an artist's career. I really like diversity, each project is a new experience.
WHY THE CHOICE OF MONTPELLIER AND NOT PARIS OR ANOTHER COUNTRY?
Montpellier was not a choice at the base. I'm a native of it! I grew up there, studied there, and found a job in a studio that I wanted to join. Everything went quickly. But yes, why not one day go to work elsewhere and test, see other things!
FOR ALMOST A YEAR YOU HAVE BEEN AN ASSOCIATE ART DIRECTOR IN THE PRODUCTION DEPARTMENT. CAN YOU PRESENT US YOUR POSITION AND YOUR MISSIONS? WHAT DOES IT CONSIST OF?
We are several DAs (Artistic Director) on a project with each one in their preferred field. On a daily basis, we pool our expertise to create an original / modern graphic universe that is consistent with the creative direction of the project.
It is a lot of research and management on a daily basis and also the production of concept art to set the right tone for artistic direction.
WHAT SKILLS ARE EXPECTED FOR THIS TYPE OF POSITION?
Commitment and generosity are "key" when working in artistic direction. Above all, we must be motivated by the passion and pleasure we have for our job. We must constantly renew ourselves, explore and propose new avenues. Taking risks is essential in this business. You have to be patient, gain experience and maturity to take on these responsibilities.
BEFORE THAT YOU WERE: MARKETING ARTIST, CHARACTER ARTIST, LEAD MARKETING, COMMUNICATION ART DIRECTOR. CAN YOU TELL US ABOUT IT?
I started as a Marketing Artist (CG Artist, it's the same thing, Marketing Artist is a job title made in Ubisoft), I made CG illustrations for the promotion of our licenses in the marketing department. For 2 years I had the double hat, I also took on the role of Character Artist to explore the world of production at the same time, it was very enriching.
I then moved on to a Lead position, supervising a team of artists between the Montpellier and Paris studios. I worked for all the games in the French studios and also for the emblematic Assassin's Creed developed in Canada.
Over time, we gain experience, we mature, we know a little more about what we want to evolve towards, and so I had the opportunity and responsibility to do DA to create the tone and identity of our licenses.
WHAT DO YOU LIKE ABOUT THIS JOB?
The first reason: despite the various constraints that can be encountered in the production and sale of a video game, I have a phenomenal creative freedom to give the best of myself.
The second: the different talents and professions with which I work on a daily basis. We are an army of cooks who, together, develop a great recipe!
UBISOFT IS A COMPANY THAT ALLOWS THE EVOLUTION OF THE POSITION?
Yes, it is a very dynamic society. When it is deserved, opportunities open up to you.
HOW IS IT TO INTEGRATE A COMPANY LIKE UBISOFT DIRECTLY AFTER SCHOOL? ISN'T THAT STRESSFUL OR IMPRESSIVE?
Stressful, no! Exciting yes, it made me want to surpass myself and give it all! The projects cost several tens of millions of euros, so yes we are accountable and yes there is certainly pressure. It's not insurmountable, you just have to know / learn how to use it and make it something positive to have fun and impact in your work.
DO YOU HAVE RELATIONSHIPS WITH OTHER UBISOFT STUDIOS IN FRANCE AND AROUND THE WORLD?
Yes, the games are getting bigger and bigger, and require a lot of resources, so it is necessary to work together.
DO YOU TEST THE GAMES YOU PRODUCE?
Yes, of course, but especially those of the competition!
Every year this industry develops a great diversity of games, it is very inspiring and enriching for me. It is important to explore what is being done in others;)
IN THE 11 YEARS YOU'VE BEEN WORKING IN THE VIDEO GAME INDUSTRY, HOW DID YOU SEE IT EVOLVE?
Technology is evolving at a high speed, creating new experiences for the player. Video games are constantly being renewed, it is a very dynamic universe.
IS THERE ANYTHING YOU'RE PARTICULARLY PROUD OF AND WOULD LIKE TO TELL US ABOUT?
I don't have a real ranking, all the projects I've worked on have brought me beautiful things both on a human and professional level!
But well, creatively speaking, the one that has stimulated me the most, that always stimulates me, is the one I'm on: Beyond Good and Evil 2.
The link between CG and video games
DURING OUR CONFERENCES ON CG, WE HAD MANY QUESTIONS ABOUT THE POSSIBILITY OF MOVING FROM THE WORLD OF CG ANIMATION TO THAT OF VIDEO GAMES. CAN YOU GIVE US YOUR OPINION?
For artists, there is no problem to bridge the gap between the two, most of the tools used are the same! The engines are different and therefore influence production methods.
The boundary between the CGI and REEL-TIME worlds is getting thinner and thinner. There is good to be taken in these two schools.
HOW DO YOU SEE THE EVOLUTION OF THESE TWO ENVIRONMENTS IN THE COMING YEARS?
I have my idea, but it's hard to know exactly what's coming up. Anyway, they've already merged.
To conclude
WHAT ARE YOUR PLANS FOR THE FUTURE?
Continue to have fun in my job, to grow up with talented people and to continue to create original universes with them.
FINALLY, A LITTLE ADVICE FOR STUDENTS AND FUTURE STUDENTS?
"Whoever wants to grow up too fast, will always have his pants too short"
FREE QUESTION
If we only did possible things, we wouldn't challenge each other and the level wouldn't change!