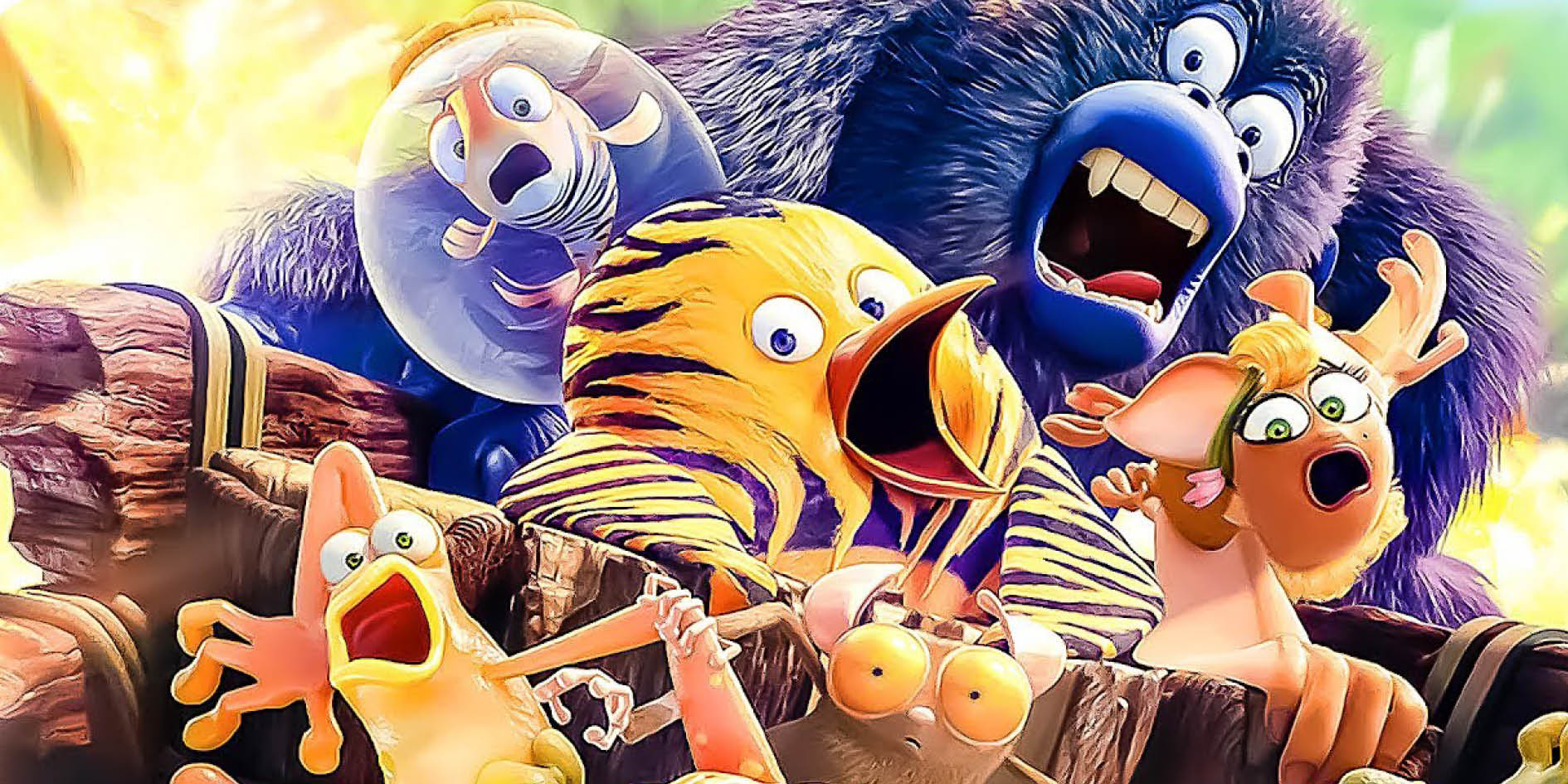 Karen Seghetto
After to find your way, you have to hang on and not let go to the end! This sentence summarizes the will of Karen Seghetto, alumni of ESMA, who realized her dream that works today as 1st assistant director at TAT Prod
WHAT WAS YOUR COURSE?
After my high school degree, I first went to a degree in Economics and Mathematics at Toulouse 1 Capitole University. At the time, I had never considered taking a course in CG animation. Then I met Paul-Jules Alchié who talked me about his training at ESMA Toulouse in Cinema Animation. It was a real revelation and I enrolled in the training.
The first years were quite difficult because I needed time to work my eye. But one thing was certain: I had finally found my way and I hung on until the third year.
Between the second and third year, I had the chance to work on the project "Six coups", which allowed me to discover the team work and to understand the technical and artistic requirements of a short film .
I then realized "Mezcaliente" with a great team. On this project, I was in charge of the design of the sets and accessories, the lighting of the film as well as the development development of the characters and sets with Félix Pirritano.
AND AFTER TRAINING?
After finishing the ESMA in 2015, I did not want to work in a big structure. The atmosphere "small team" had pleased me during my schooling.
I had the chance to meet Nicolas Quinssac and Vincent Dromart from DIGIBLUR Studio, who suggested that I work with them on a short film project for the TF1 television channel. So I joined the project, where I was in charge of the design development of the sets.
This first experience gave me confidence and I was able to consolidate my technical knowledge.
In 2016, I joined the team of TAT Studio where I still work today.
WHAT DO YOU THINK OF YOUR ESMA TRAINING?
In my opinion, ESMA remains one of the reference schools for the CG Animation Cinema curriculum. The address book of the school allows students to find happiness in the panel of studios present at the end of studies jury. It is a school that I recommend regularly.
I often come to school during Open Days or during screenings of graduation films.
ADVICE FOR FUTURE STUDENTS?
If I had only one advice to give them, it would be the following:
If you're here today, it's because you've been trusted and believed in your potential. It's up to you to give everything!
CAN YOU TELL US ABOUT YOUR EXPERIENCE AT TAT?
I started at TAT Studio in 2016 on the feature film "Les as de la jungle" in the lighting department. After a quick adaptation to the 3DsMax software, I was entrusted with more and more complex shots. The family atmosphere of this studio allows a real exchange within teams, and the experience of seniors is very rewarding.
After a stint in the Graphic Research team, I was asked to become First Assistant Director on Season 3 "Les as de la jungle". I hesitated a lot because I really like the technique and I was afraid that I miss this aspect. I finally accepted the proposal and I have never regretted my choice!
WHAT THIS EVOLUTION HAS TAKEN?
This professional change allowed me to work in the intimacy of the two directors of season 3 "Les as de la jungle". Performing 52 episodes is a long-term job and I ended up with many new responsibilities.
My role is to convey the words of the director to the teams and to ensure that all resources are available on time for the production of the episodes. I also bring my technical knowledge and my artistic opinion on all stages of creation. It is a mission that I always approached serenely because the working environment is really pleasant to the studio.
Since the beginning of the year, I have been working on a new feature film "Les aventures de Pil" as First Assistant Director. This is a very different mission from the series, with different issues: a bigger team and a bigger requirement.
PROJECTS IN PERSPECTIVE?
In my free time, I try to get back to the drawing and continue to realize projects in CG animation. I also spend a lot of time writing (sketches of scenarios, news …). I continue to explore and experiment. I would like to see a lot like, for example, a production intended for a more adult audience.