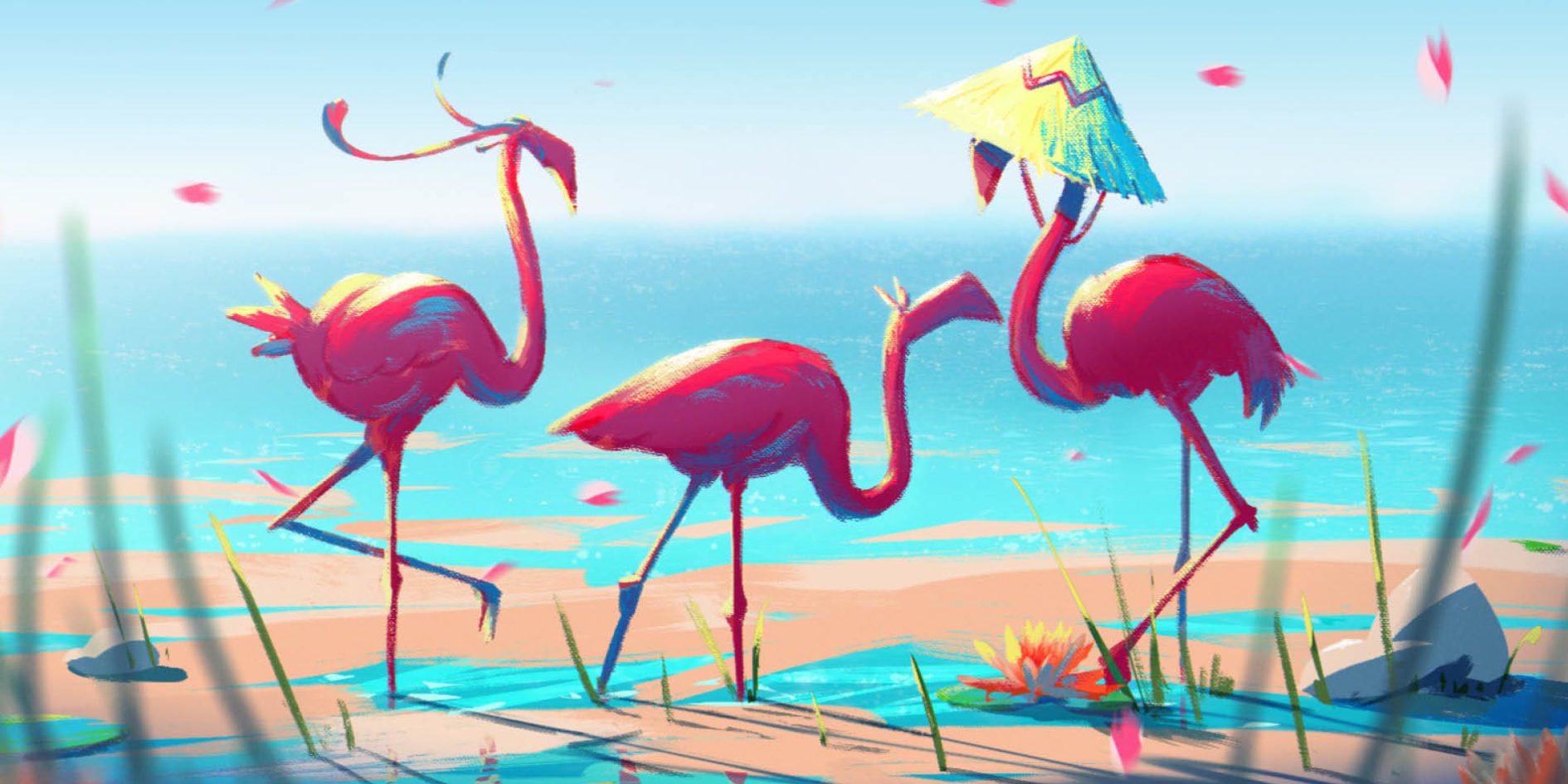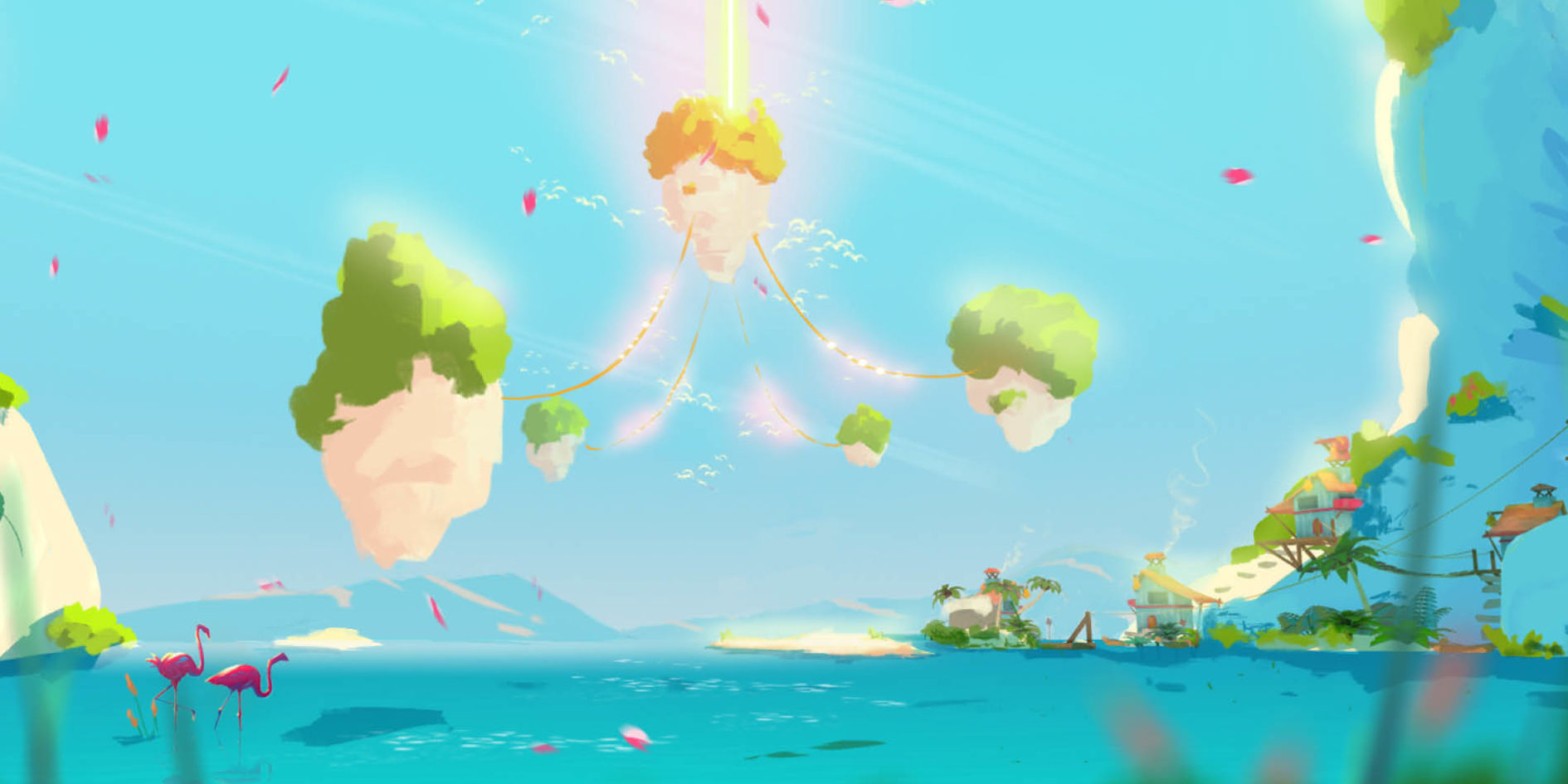 Nicolas VILLENEUVE
Learning CG animation and FX does not only lead to the doors of film or advertising studios. Nicolas Villeneuve, a former student of ESMA, has charted his own path to launching his own startup in the medical field. The knowledge he acquired during his studies is now being used to manage his company as a manager and for project management.
Looking back on your ESMA years
WHY DID YOU CHOOSE TO INTEGRATE A CG ANIMATION AND FX master degree?
As a child, I was passionate about video games. My parents were pretty much against it. We lived in the country so it was more like "take your bike and go for a ride"! But I had the dream of creating video games to bring stories to life and to thrill players like me at the time.
We're talking about the Super Nes era, then Saturn and Playstation 1! It was already going fast then. Unfortunately, these dreams were trampled on by a guidance counsellor in college and I put all that aside with resignation.
At the beginning of 2007, I came across some ESMA short films while I was in my first year at the IUT and I was bored, I must admit, terribly bored. They were the films TONG or LE PROGRAMME DU JOUR which directly contributed at the time to the school's reputation. Dreams of CG and kids' video games came up and I contacted the school directly. After attending the open days and a motivational interview with Mrs Teissedre, I joined ESMA the following September.
I don't think I was an isolated case, at least at the time, where there were a lot of young people who were quite lost in the mainstream school system, and ESMA was a catalyst for a whole bunch of abilities that I already had within me but which were not being channelled. The school also revealed many other skills that opened doors for me that I had never imagined. The three years I spent at ESMA literally transformed me and helped me shape a professional future where, it must be said, I have done what I wanted with my time over the last 10 years. An uncommon luxury given the pace of today's society.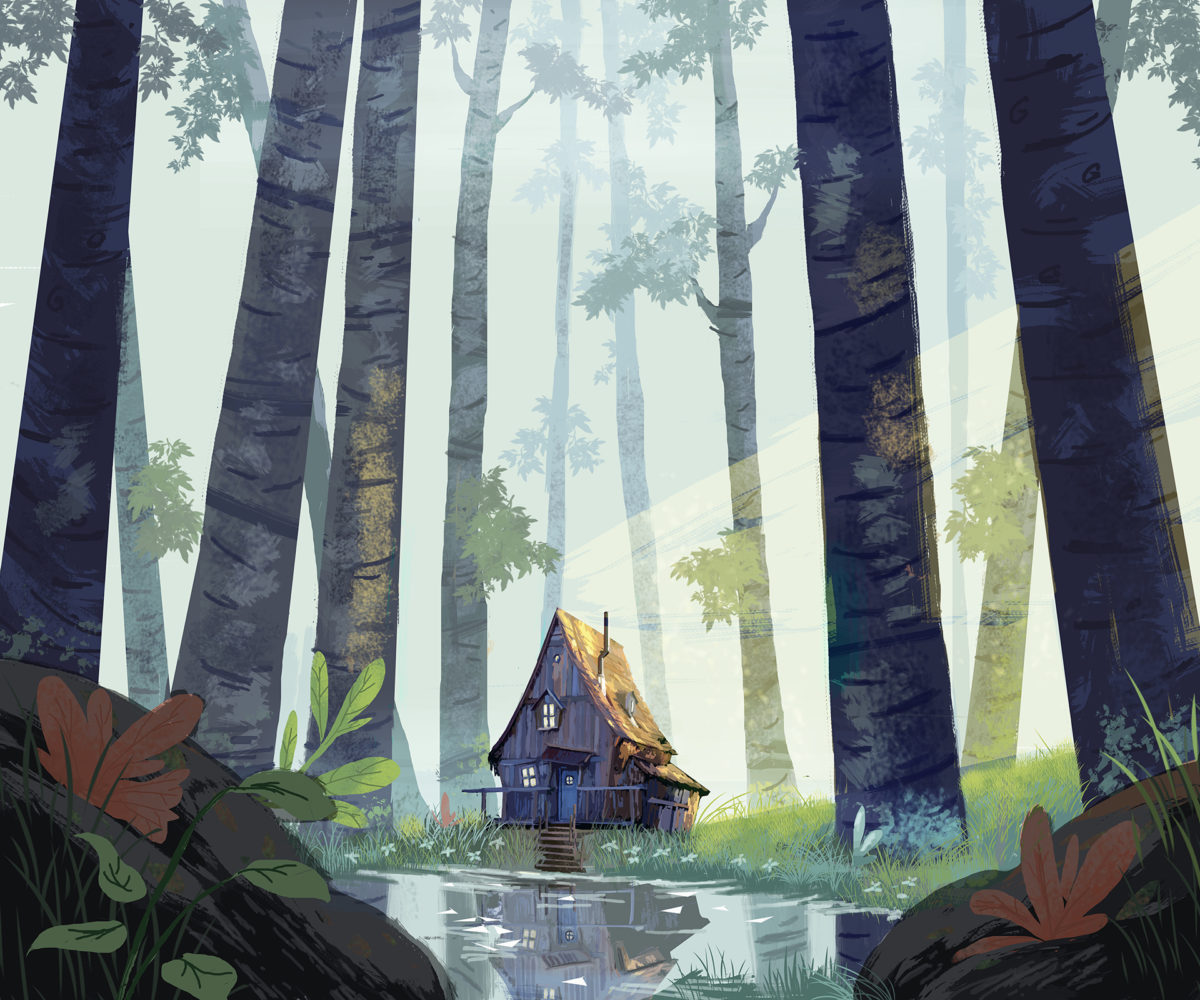 WAS THERE ANYTHING IN PARTICULAR YOU LIKED?
Without hesitation film analysis / script and all the classes in lighting / shading / rendering / compositing. I discovered a passion for photography at the time and by specializing in lighting rendering, I set up all the mechanisms of shooting and image creation, i.e. framing, exposure, subject… I made it my specialty afterwards.
CAN YOU TELL US ABOUT YOUR GRADUATION FILM?
Once the script was finished, 98% finished, because the end of the film was changed a month before the jury! We waded around for a while before arriving at something that really satisfied us in terms of graphics.
At the time, we met a recruiter from the MacGuff Illumination studio in Annecy. This was important because he explained to us that we hadn't been radical enough in our graphic style and that, as a result, it wasn't working. We didn't give up and we went back on track. Under the direction of Aurélien Ronceray who was in charge of the Artistic Direction, we started to completely rework our sets. I made a first pass of renderings then Aurélien came to repaint on the renderings with the graphics tablet then we reprojected the result in camera mapping on low definition modeling then I integrated the animations that Mathieu Vidal and Gaëlle Lebègue were chaining together. It was sporty but it paid off because our work was particularly noticed by the jury and we received second prize from the jury!
MORTYS was an adventure of rare intensity, I think all the outgoing students who finished their film will confirm this. The study group, the class of 2010, had a real cohesive force and we could count on a big core of solidarity in the test that is this last year. It was a very intense period but in the end the result was there! It was an incredible experience!
HOW WAS YOUR PROFESSIONAL IMMERSION AFTER YOUR GRADUATION FROM THE ESMA?
Very simply! I was hired in December in Brussels at nWave which is a real group of ESMA alumni!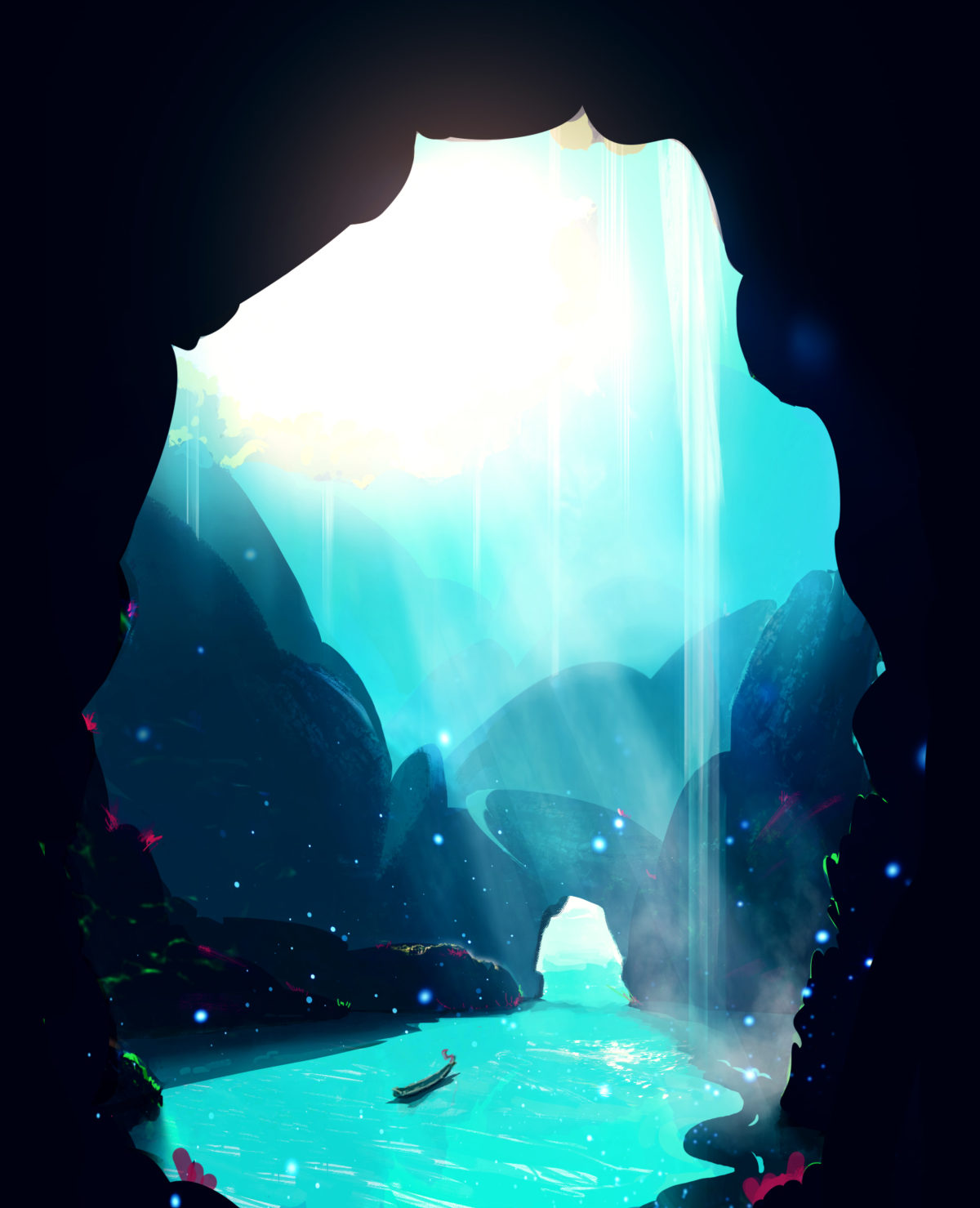 Your career path
CAN YOU TELL US A LITTLE BIT ABOUT YOUR BACKGROUND?
After 8 months spent at nWave, I came back to Montpellier to integrate and develop a video / motion design collective, BadKidow Company. I was indeed eager to do more directing / staging. There I joined, among others, Aurélien Ronceray with whom we took part in the making of several videos, notably for the new City Hall of Montpellier.
I took the opportunity to direct LOU in 2012, a short film Live Action shot on the former EAI website, which has since become the Tropism Hall. After that, I joined Reverb'Air, directed by Matthieu Carron from ETPA, as CG project manager until 2014 where I continued to work freelance on several projects, notably at Owlient (Ubisoft) and at One More in Paris for an experimental videogrammetry clip for Woodkid at the Grand Journal de Canal. A completely precursory project at the time and which I had a lot of fun working on. I was working in parallel on other projects including communication images for the different events of the FISE World tour.
I was with an architecture student at the time and naturally, I continued to make architectural images and I was spotted by the company Aiko Creative Vision, specialized in imagery for real estate development that I integrated as project manager. I stayed there for two years and that's where I first came into contact with virtual reality. We used to visit luxury apartments.
Finally, about 3 years ago, I started working on a more personal project with a strong desire to put my know-how and expertise at the service of a cause that suited me because I was having more and more difficulty with the world of real estate development and construction. And after a year and a half of maturing, from mid 2015 to the end of 2017, during which I did my best to learn about business creation, management and company, I finally opened CAYCEO in December 2017. We develop medical hypnosis in virtual reality through interactive sessions with high visual impact with the artistic direction, guess who : Aurélien Ronceray, once again!
YOUR CAREER PATH IS RATHER ATYPICAL SINCE YOU EVOLVED DURING 4 YEARS IN CG BEFORE BRANCHING OFF INTO OTHER PROJECTS AND BEING AT THE HEAD OF YOUR OWN STARTUP TODAY. MANY OF OUR FORMER ONES ARE RUNNING THE WORLD STUDIOS, WHY DID YOU MAKE THIS CHOICE ?
It's true that when I look in the rear-view mirror, one can think that it's all inconsistent. One reason is that I've always preferred my romantic life to my professional life. I assume this and claim it. I have therefore had to deal with strong geographical constraints and adapt my skills to local opportunities.
However, all I did was to make the most of the skills developed at ESMA, whether it be in editing, project management, CG expertise, directing… I really enriched myself with all these experiences and it was a guarantee of serenity and success in the launch of my startup. Really!
At ESMA, I learned how to deconstruct a project in phase, in separate tasks that, taken one by one, come together and become richer and richer to finally no longer see the project as a mountain but a path, certainly technical, with ultra specific needs but the whole remains attainable. This mechanics of spirit applies to all sectors of production, you just have to find the parallels. And it is this mechanics of project creation that I like, even more than the final result.
HOW DO YOU GO FROM 3CG ANIMATION CINEMA, IN THE REAL ESTATE BUSINESS, TO THE MEDICAL BUSINESS?
From animated cinema to real estate, there is really only one step. The tools are the same and some real estate productions are to be put directly on the same level as many television or film productions. I am thinking in particular of the MIR studio in the Nordic countries or the work of people like Bertrand Benoit or Peter Guthrie. Architecture is a superb playground for those who want to try their hand at staging and hyper-realism.
For the medical field, it's more indirect, although I know CG graphic designers who can model the human anatomy from the head! In my case, the shift towards the medical field was a pretext to give meaning to what I was doing. Once again, even if you make something beautiful in images, you have to keep in mind that you're doing it so that people will buy something in the end. In my case, the end user is an anxious, painful patient and the promise is an improvement in his comfort, a transformation of his memory. And so it is a pretext for the creation and design of dreamlike universes that we create internally under Aurélien's artistic direction.
CAN YOU INTRODUCE US TO YOUR STARTUP CAYCEO?
CAYCEO is a startup I set up in December 2017 that develops medical hypnosis in virtual reality. In September we raised our first funds to finance our commercial launch. Today I have 2 partners, a clinical psychologist and a business developer, and I employ 3 permanent employees, two of whom graduated from the Game Design course at ETPA Toulouse.
We have focused our development on a turnkey solution allowing large-scale experimentation with virtual reality in a hospital environment. For this purpose, we have developed and patented a virtual reality helmet control system that makes the use of helmets extremely simple. Thus a session can be launched on 5 helmets at the same time in less than 5 seconds. This is the promise of almost zero constraint for the nursing staff and maximum benefits for the patients. We are currently starting a multicentre study on the interest of our solution in the case of orthopaedic surgery at the Toulouse University Hospital and the Montauban Hospital.
We should be implanted in about fifteen health establishments before the end of the year normally.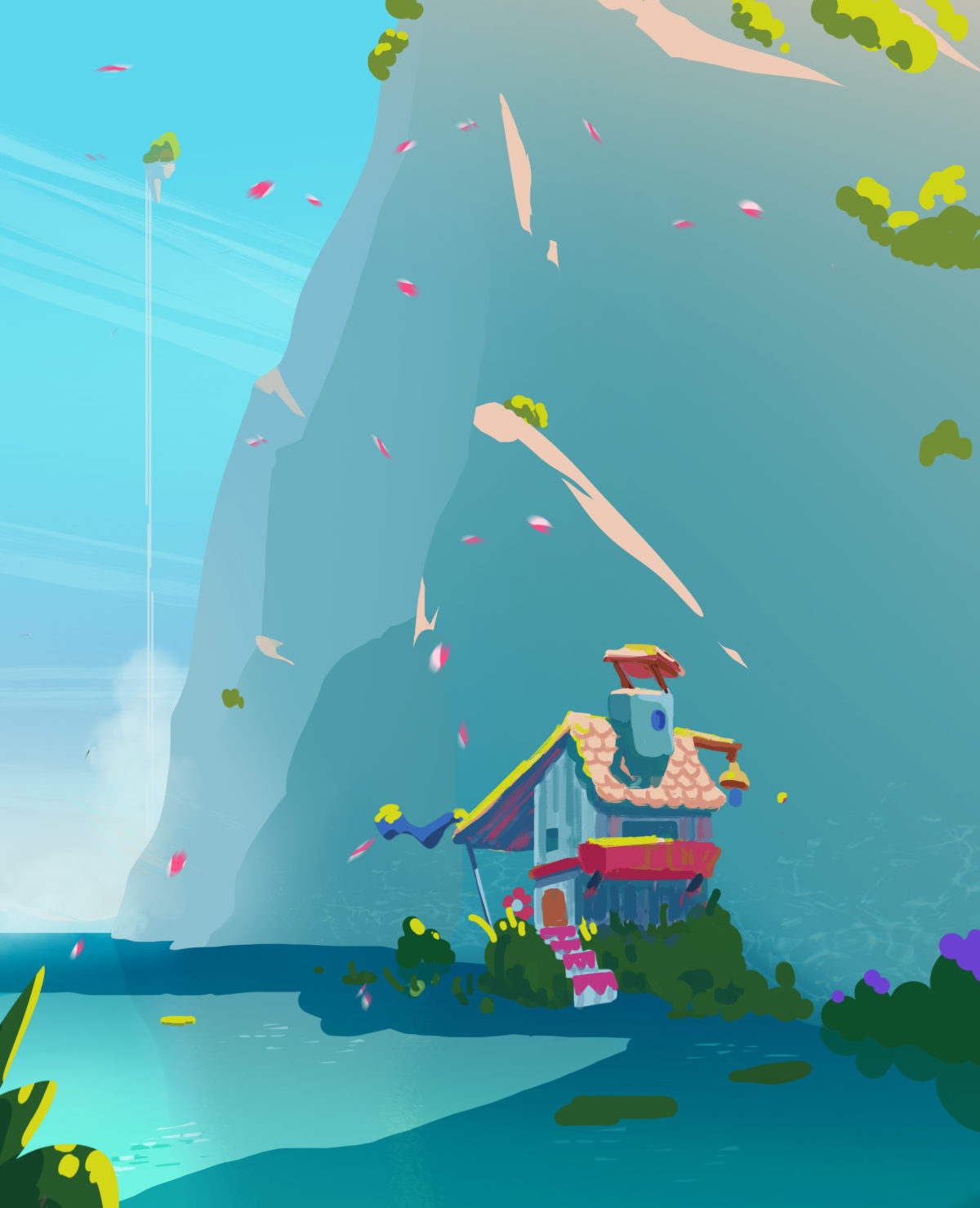 WHAT MADE YOU DECIDE TO HEAD INTO THIS SECTOR. HOW DID YOU GET HERE?
Chance for the most part and the willingness to put my skills to work for something more virtuous than entertainment or selling luxury apartments? I first imagined RV physiotherapy solutions following an injury. The new HTC live helmets had just come out and it seemed interesting. I then spent almost two years writing a project (I must be at version 40 now…) which, through meetings and discussions, evolved into medical hypnosis and its application in virtual reality for the treatment of anxiety and pain.
DO YOU HAVE YOUR "HANDS IN THE DIRT" AND DO YOU DIRECT THE FILMS PROPOSED BY CAYCEO?
No, that was one of the conditions I had set myself. And honestly, I don't have the time to get my hands dirty. Between the management, the financing meetings, I supervise of course the creation of the contents and all is subject to my validation but in truth, I leave my employees very free and from the concepts proposed by Aurélien, I readjust the shooting if necessary but most of the time they are the ones who surprise me. And I love that. The hypnotic texts and scripts are created by one of my associates, Jean-Michel Marty who, directly with the Game Artists, implements the scripts in the sessions. I especially keep an eye on the production deadlines and the final quality of the deliverables. I'm a bit of a tedious customer for my own wholesale company.
TO SET UP THIS PROJECT, YOU'RE SURROUNDED BY PEOPLE FROM THE MEDICAL SECTOR. HOW WAS YOUR IMMERSION IN THIS NEW SECTOR AND WITH THESE PEOPLE?
It went very well. It takes a lot of humility when dealing with caregivers. They save lives on a daily basis or at least provide relief, so it's essential to be very flexible and pleasant in discussions. My experiences in project management and production supervision had led me to work quite a lot on customer relations,… These are things I am very comfortable with even though clearly, it's different. But beyond that, we still have the chance today to show things, beautiful things.
It's a real satisfaction when surgeons, doctors, emergency doctors, nurses or of course patients, take off their helmets after a session and immediately see the interest in their practice and in their care. Often, we find these same stars in the eyes of the spectators at the cinema. It's very rewarding.
YOU ALSO HEAD UP A WHOLE TEAM OF TECHNICIANS WHO SET UP THE INTERFACES. HOW'S THAT GOING?
That's where my experience is the most significant. I have very good technical bases also in real time (i.e. in video games) and a good vision of production in general. I make my team benefit a maximum of it despite exchange times often restricted by my other obligations. But it is frequent that I can put my hands in the sludge a little bit precisely to come and solve a technical problem. It's always a pleasure. And since we all come from ESMA, we understand each other quickly. Personal requirements are often the best guarantee for the quality of a project. So I make sure I recruit young people who are motivated both to work and, above all, to take part in a human project. And generally speaking, I don't put pressure on them, and moments of pressure are normally excluded.
THE PROJECT INVOLVES AURELIEN RONCERAY, A FORMER CG OF THE ESMA WHO WAS ALSO CO-DIRECTOR WITH YOU SHORT FILM MORTYS. HAVE YOU KEPT IN TOUCH ALL THESE YEARS ? HOW DID YOU COME TO WORK TOGETHER.
Yeah I've actually talked about it a lot before. I'm super happy that Aurélien was able to join the project. We met in our first year, in 2007. We've always loved working together. And we reiterated a number of times but it's true that he was in London for 7 years. When I launched CAYCEO, he was obviously in the first few know about it and when the opportunity arose, he came straight from Double Negative in London to join us. He continues to work in parallel with London through his company Bold Brush and we hope to have him fully integrated into the team soon.
IN THE SAME WAY, HAVE YOU HAD TO WORK WITH ESMA ALUMNI AGAIN? DO YOU KEEP A LINK WITH THEM AND WITH THE SCHOOL?
Yes of course, I still have great links with a lot of the 2010 and 2011 class. For example, Woodkid's clip at One More, it's Cédric Nivoliez who was CG supervisor at the time, a classmate. We try to see each other when we can but it's true that between Canada, Spain, New Zealand, England, Thailand and so on, everyone is scattered, it's always tricky. And then for ESMA Montpellier, as CAYCEO is based in the Tropism Hall, we will soon be neighbours.
HOW DO YOU SEE THE EVOLUTION OF CAYCEO OVER TIME?
One major evolution will concern the company's growth. We should be around fifteen in 3 or 4 years and established in several European countries as well as in Canada and the United States. That would already be a great development!
DOES CAYCEO BENEFIT FROM SUPPORT?
The company is incubated at Via Innova in Lunel and we are followed by the BPI and the region via AD'OC.
FINALLY, YOU WEREN'T INTERESTED IN THE FILM/TELEVISION/AD INDUSTRY? DIDN'T YOU WANT TO SEE YOUR NAME IN THE CREDITS OF FILMS AND TRAVEL TO DIFFERENT COUNTRIES?
No, I wouldn't be so categorical, but it's in line with my answer above, concerning the choices I made that gave me a rather atypical career. I'm still passionate about cinema and CG animation and I'm happy to see friends in the credits but personally, today, I don't care to have my name associated with great productions. On the other hand, the atmosphere of the studios, the means of these studios, to live the launch of a film after months of work with a whole team, that's something I would have liked to do. But we all have regrets! And I'm happy to be the one who can help other CG artists to live, hopefully at best. It's a great reward! And it's worth a blockbuster credits, isn't it?
SEEING THAT YOUR BACKGROUND ALLOWS YOU TO WORK IN THE MEDICAL FIELD, WHAT WOULD YOU SAY TO STUDENTS WHO ENTER THE ESMA TO FOLLOW THE CG COURSE? CAN THEY OPEN THEMSELVES UP TO OTHER PERSPECTIVES THAN FILM / TV / ADVERTISING ?
I think it's like everything in life, you have to listen to what you feel and what you experience. It's important for students to take the measure of what their studies will bring them, beyond the technical and artistic aspects. This know-how has value elsewhere as well, but it is up to each one to know how to channel all this to the benefit of a project, whatever it may be. And to quote a great philosopher, JCVD of his little name, "Be aware"!
IS THERE A PROJECT THAT YOU ARE PARTICULARLY PROUD OF AND THAT YOU WOULD LIKE TO SHARE WITH US?
I think it's by far CAYCEO even if it's not a finished project yet.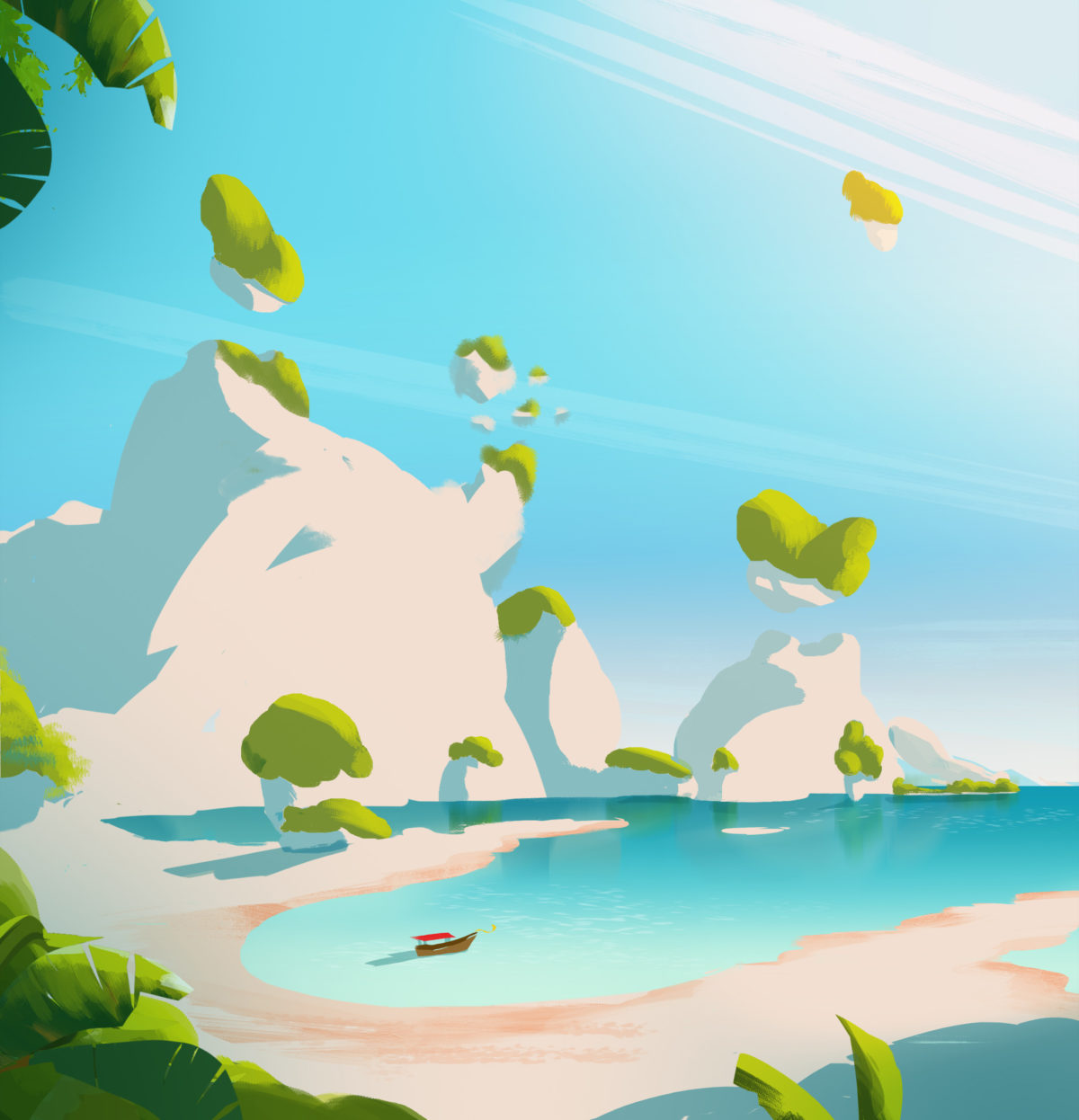 In conclusion
WHAT ARE YOUR PLANS FOR THE FUTURE?
I'd like to open a pizzeria one day, something simple, hands in the flour! But it will be after Cayceo's!
WHERE DO YOU IMAGINE YOURSELF IN 5 YEARS AND CAYCEO?
High probability to still be around, still running Cayceo.
FINALLY, A LITTLE ADVICE TO GIVE TO STUDENTS AND PROSPECTIVE STUDENTS?
Take care of your heart and body. Even if it's a passion, the creation of images, movies, special effects… Don't forget that it's a job. And we spend too much time at work! The word of an entrepreneur!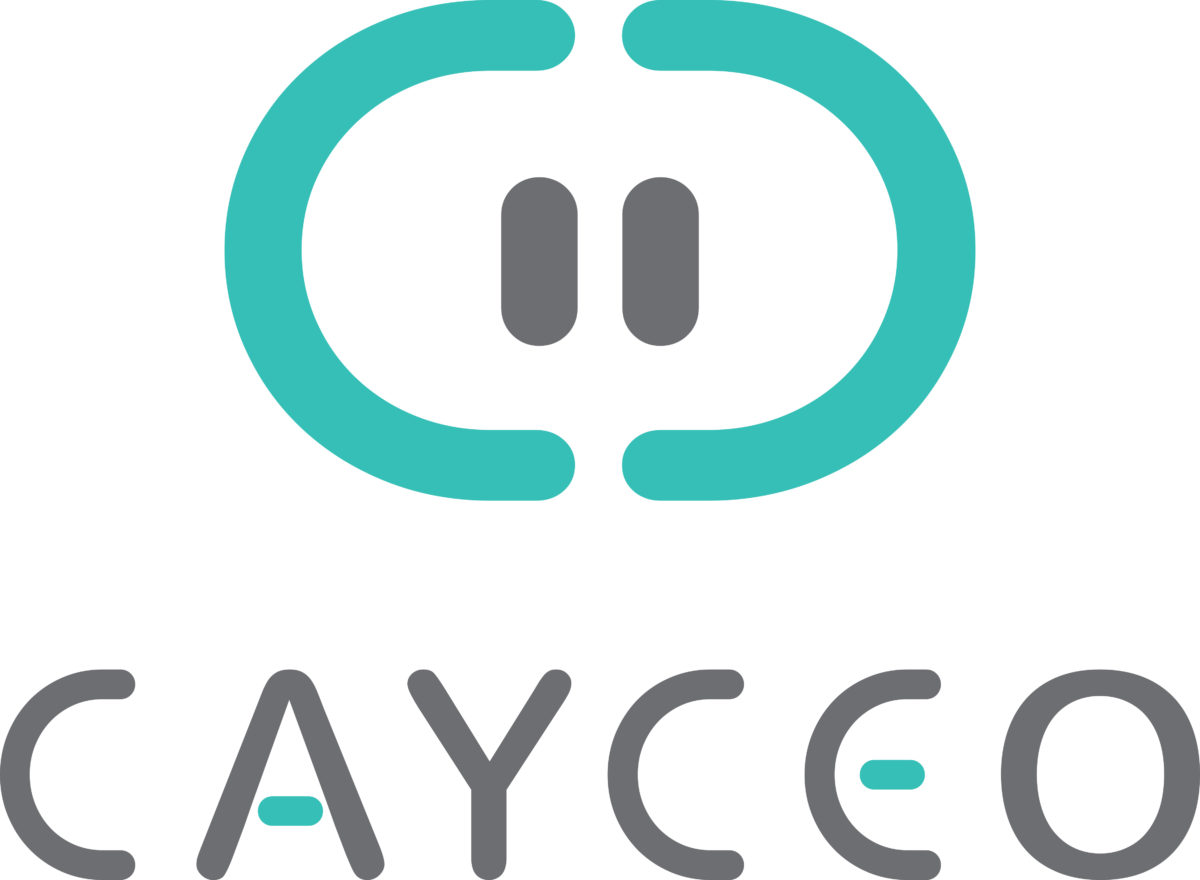 Website: Cayceo
Pess Review:
L'ypnose thérapeutique en milieu hospitalier – BFM Business
Les innovations technologiques au service de la santé  – Innovation santé
Montpellier : Ipneo, une solution d'hypnose médicale en réalité virtuelle imaginée par Cayceo