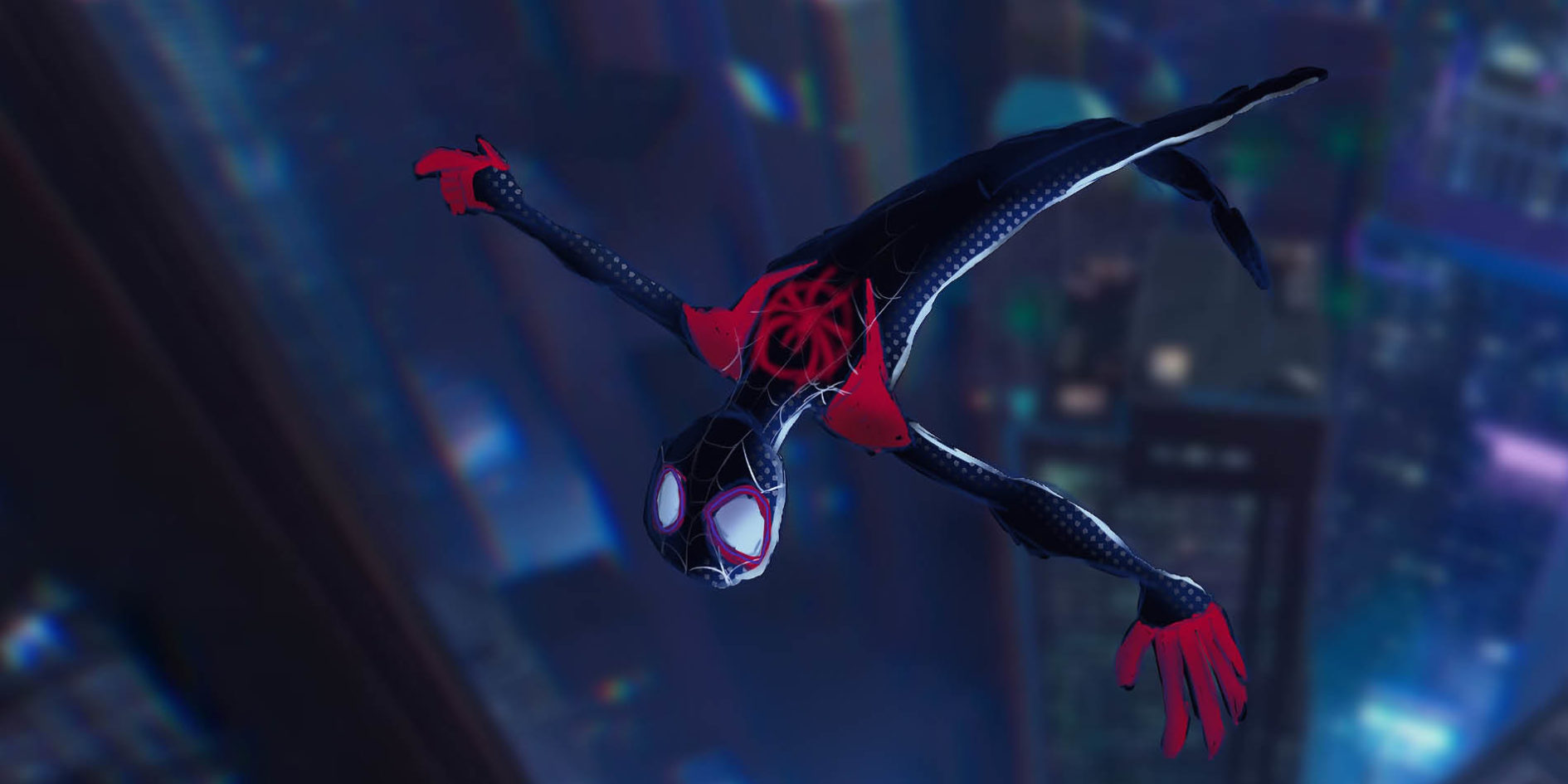 Romain LAVOINE
Romain Lavoine, who graduated from school in 2016, has done everything possible to make his dream come true. In order to achieve his goal of joining the Sony Pictures Imageworks studio, he persevered, worked hard and maintained his network. The words "never give up" could sum it up. Discover his portrait and his career path.
A look back at your ESMA years
WHAT MADE YOU DECIDE TO GO INTO THE WORLD OF CG ANIMATION AND SPECIAL EFFECTS? AND WHY DID YOU CHOOSE TO INTEGRATE THE FORMATION OF ESMA?
I have always been interested in images. Very early on, I started to turn to Photoshop, After Effects… I turned to this environment a little naturally, out of passion.
During the JPO (Open Days), I visited the school in Montpellier and I projected myself relatively well so I filled out an application form!
WHAT DID THE TRAINING BRING YOU?
That's when I discovered the different departments of this profession. The rendering and compositing courses immediately attracted me. I was always trying to go further at home by making personal plans.
When you have fun in one class more than another, I think that's when you really understand what career direction you're going to take.
ESMA provided me with the knowledge I needed to get the studios' attention in my first year, which is great because I used these contacts very quickly and continued to practice as much as possible as soon as I could.
During the courses we participated in events such as the Annecy Festival. It taught me how an interview works, and it also taught me one thing I often tell students is to get out of the crowd.
In this kind of event, recruiters always see the same thing because they are school exercises. It is, in my opinion, up to each student to make sure that he or she shows a variety of works. Courses and exercises are there to learn a concept or technique. If it is used for other projects, the practice and experience is felt and for a recruiter and it is already much more interesting.
DID YOU LIKE ANY PARTICULAR SUBJECT?
Rendering and Compositing. Having the final version of what will be seen on the screen is just great. The teachers I had encouraged me and pushed me forward. I made it my job.
CAN YOU GO BACK TO YOUR GRADUATION FILM AND TELL US A LITTLE BIT ABOUT IT?
My graduation film is Swiff. It is the story of an Alien who breaks down on earth and meets a little boy who will help him find his fuel to leave.
It was an interesting project that helped to understand the work at a sequence level and to practice more. It is also during this project that we become fully aware of the importance of group work.
HOW WAS YOUR PROFESSIONAL IMMERSION AFTER YOU GOT OUT OF ESMA?
All right! All right! I had job offers before I left, which allowed me to choose. Once in the studio, of course, I had to train myself in proprietary tools and broader techniques related to the films I was working on.
Your professional background
YOU FINISHED SCHOOL IN SEPTEMBER 2016 AND IMMEDIATELY AFTER YOUR GRADUATION YOU WERE RECRUITED INTO THE SONY PICTURES IMAGEWORKS STUDIO. CAN YOU TELL US ABOUT IT? HOW DID IT GO?
Sony became interested in me relatively early on in my career. I was supposed to do an internship there in the second year but getting an internship visa in Vancouver was administratively complicated. That's why I had to do my internship in another studio (which I had met in Annecy in my first year).
During my last year at Esma, I did everything I could to get my Visa. I had the opportunity to be elected Artist of The Month by Autodesk and I also published several interviews and articles in specialized CG magazines. I sent all this to the contacts I had at Sony and they came back to me with a job offer for Vancouver.
The team is well in place, many of them come from Pixar or Dreamworks studios. The level required is high, as in any large studio, but I was lucky enough to be able to prove myself and today I am an integral part of this team.
I sincerely think it was the ideal integration for me.
WHILE YOU WERE STILL A STUDENT, YOU TOLD US THAT YOUR WISH WAS TO JOIN THIS PRESTIGIOUS STUDIO. DID YOU EXPECT TO MAKE YOUR DREAM COME TRUE SO QUICKLY? HOW DOES IT FEEL TO WORK WHERE YOU WANTED TO WORK?
I always had this studio in mind from the moment they became interested in me. I set this goal for myself and spent all my time on it during my last year working on personal projects.
I still remember the moment I received the email with the job offer. After all the work I had done, I was finally getting what I had fought for.
Today I still work on it and I evolve in the studio as the projects progress. This work has brought me a lot professionally and continues to bring me a lot as projects progress.
YOU ARE IN VANCOUVER RIGHT NOW. HOW DID IT GO WITH THE ENGLISH? WAS THE IMMERSION IN THE STUDIO COMPLICATED IN TERMS OF LANGUAGE?
Not really, I had been watching all my movies and series in English for years. That's how I learned the language.
Of course there is always a little time to adapt to the way of speaking and certain expressions, but I was relatively comfortable when I arrived here.
YOU WORK IN A LIGHTING / COMPOSITING POSITION. CAN YOU INTRODUCE US TO HIM? WHAT DOES IT CONSIST OF?
In concrete terms, I recover the work of the departments before me and I place my light sources according to the emotional intent and plot of the film.
The plans must be integrated within a sequence and therefore respect the plans that surround them. Consistency is at the forefront in such cases. Light must respect continuity.
I then work on the compositing of the plans to design the final version that the audience will see on screen.
WHAT DO YOU LIKE ABOUT THIS JOB?
I tend to get more and more responsibilities and that's what I like most about this job. I like managing sequences of plans and helping my colleagues with their daily tasks. I like to find technical solutions.
It is also a job where you learn continuously. There's a movie to see and do. They are two completely different things. We spend a week, sometimes more, to design just half a second of film.
WHAT SKILLS AND QUALITIES ARE REQUIRED TO DO THIS JOB?
A great organization, time management and above all logic. Setting the lights is a small part of the job, the rest is a lot of technique.
SINCE THOSE THREE YEARS YOU WORK AT SONY PICTURES IMAGEWORKS, YOU'VE BEEN ON PROJECTS LIKE ANGRY BIRD 2, SMURFS AND THE LOST VILLAGE, TRANSYLVANIA HOTEL 3, SPIDER-MAN NEW GENERATION. CAN YOU TELL US A FEW WORDS ABOUT IT?
Each project is different, the customers are not the same. I would say that each film takes a little time to adapt to really get into it and understand how to enlighten the characters…
After that, we have a lot of fun with the placement of the lights. On Les Smurfs, there was a certain softness to integrate, on Spiderman, we re-invented many things and accentuated the contrasts, a completely different experience.
AT THE BEGINNING OF YOUR CAREER, ISN'T WORKING ON SUCH PRODUCTIONS IMPRESSIVE OR STRESSFUL?
Impressive, that's the word, but when you're there, you're there! So you just have to give the best of yourself and above all have fun. It is a job in which you can have a lot of fun if you know how to manage your time.
DID YOU GO TO THE MOVIES TO SEE THEM WHEN THEY CAME OUT?
Yes, the studio organizes private screenings. Most studios do it.
CAN YOU TELL US ABOUT YOUR RELATIONSHIPS WITH YOUR COLLEAGUES AND THE DIFFERENT DEPARTMENTS? HOW DOES IT WORK?
My colleagues come from all over the world. I like to talk about the different countries or regions they come from and talk about where I come from.
At the professional level, there is good mutual support, it is a pleasure to go to work every day.
CURRENTLY, WHAT PROJECT ARE YOU WORKING ON? CAN YOU TELL US ABOUT IT OR IS IT A SECRET?
It's a secret 😉
IS THERE ANYTHING YOU'RE PARTICULARLY PROUD OF?
SpiderMan New Generation is by far my favorite superhero so working on a film of the canvas weaver is a pleasure! We also won an Oscar for this film:)
To conclude
SO HOW IS LIFE IN CANADA?
Different, large, green, many mountains and lakes. Real postcard sets and great weekend playgrounds if you like hiking.
DO YOU WANT TO STAY THERE AGAIN OR DO YOU PLAN TO GO BACK TO FRANCE?
For the moment I would like to stay a little longer and/or have experience in the United States but I am evaluating all the options, in France as elsewhere.
WHAT ARE YOUR PLANS FOR THE FUTURE?
Continue to get responsibilities in my work and take advantage of quieter periods to travel.
FINALLY, A LITTLE ADVICE FOR STUDENTS AND FUTURE STUDENTS?
Practice, practice and practice. There is no magic formula in this business. But above all, take pleasure in doing so.
FREE QUESTION.
Just to thank the people who made it possible for me to be here today. A huge thank you to Pierrick Barbin (editor's note: also a former ESMA student) for his help and encouragement when I started. I do the same today for others thanks to him!
A special thanks to the ESMA pedagogical team and all those who have allowed me to be where I am.