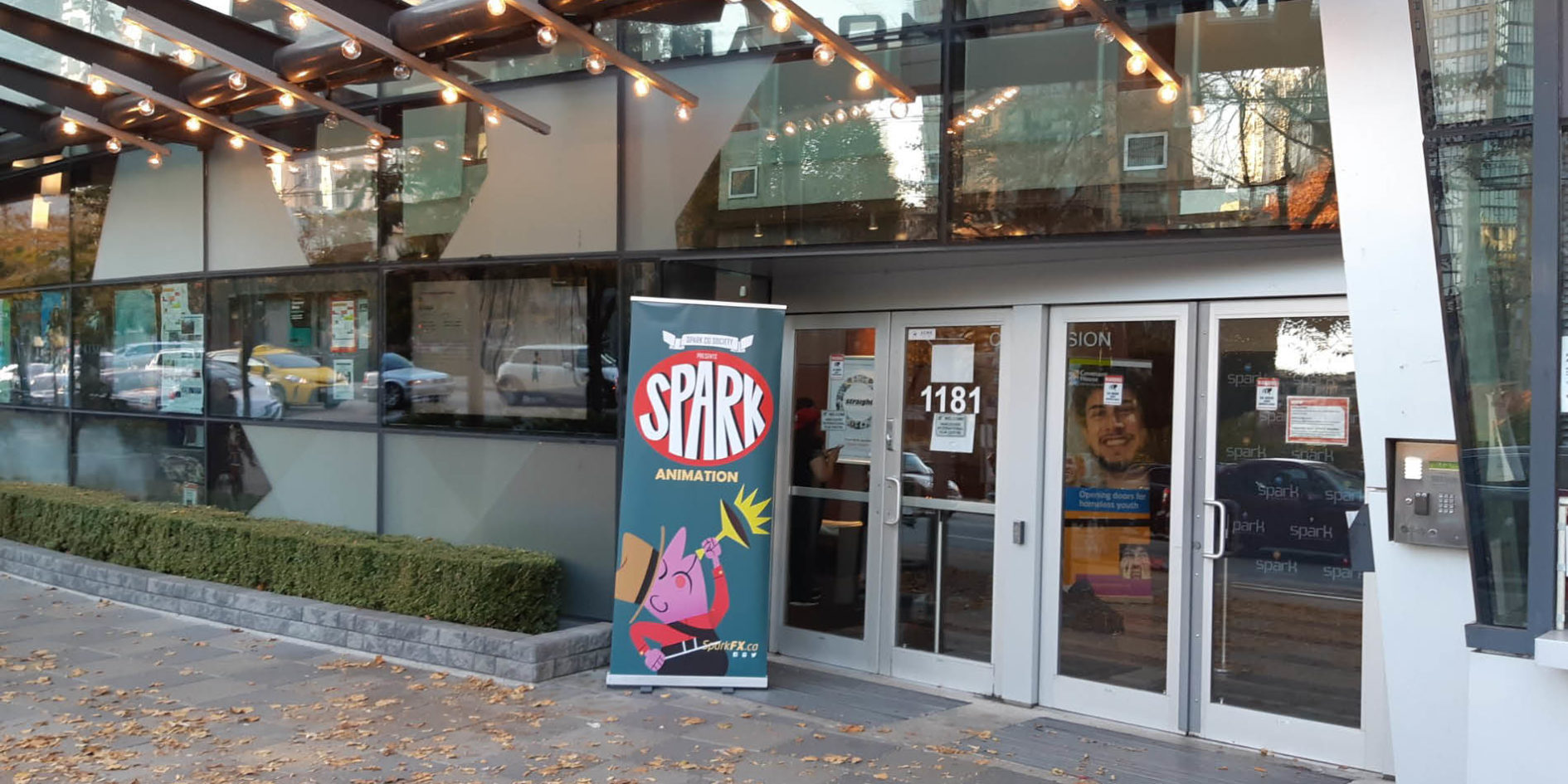 Two ESMA short films awarded at SPARK Animation in Vancouver
The new CG 2019 promotion didn't wait long to get the award! Three short films were selected and two were awarded first prize, ex aequo !
To Canada to participate IN THE SPARK ANIMATION FESTIVAL
The Spark Animation Festival is defined as a major event in Canada, promoting the world of animation. This year the festival took place over three days, from October 24 to 27. Both professionals and students in this sector could meet around conferences, workshops, meetings or even screenings. Within the framework of this event, several competitions are organized, including the student film competition.
During the Spark Animation, a screening dedicated exclusively to French student short films is also organised, called "Spotlight on France". In all, fourteen films selected from French animation schools were screened, including three from ESMA: Avec le Do de la Cuillère, Œil pour Œil and Pour une Poignée de Caramels.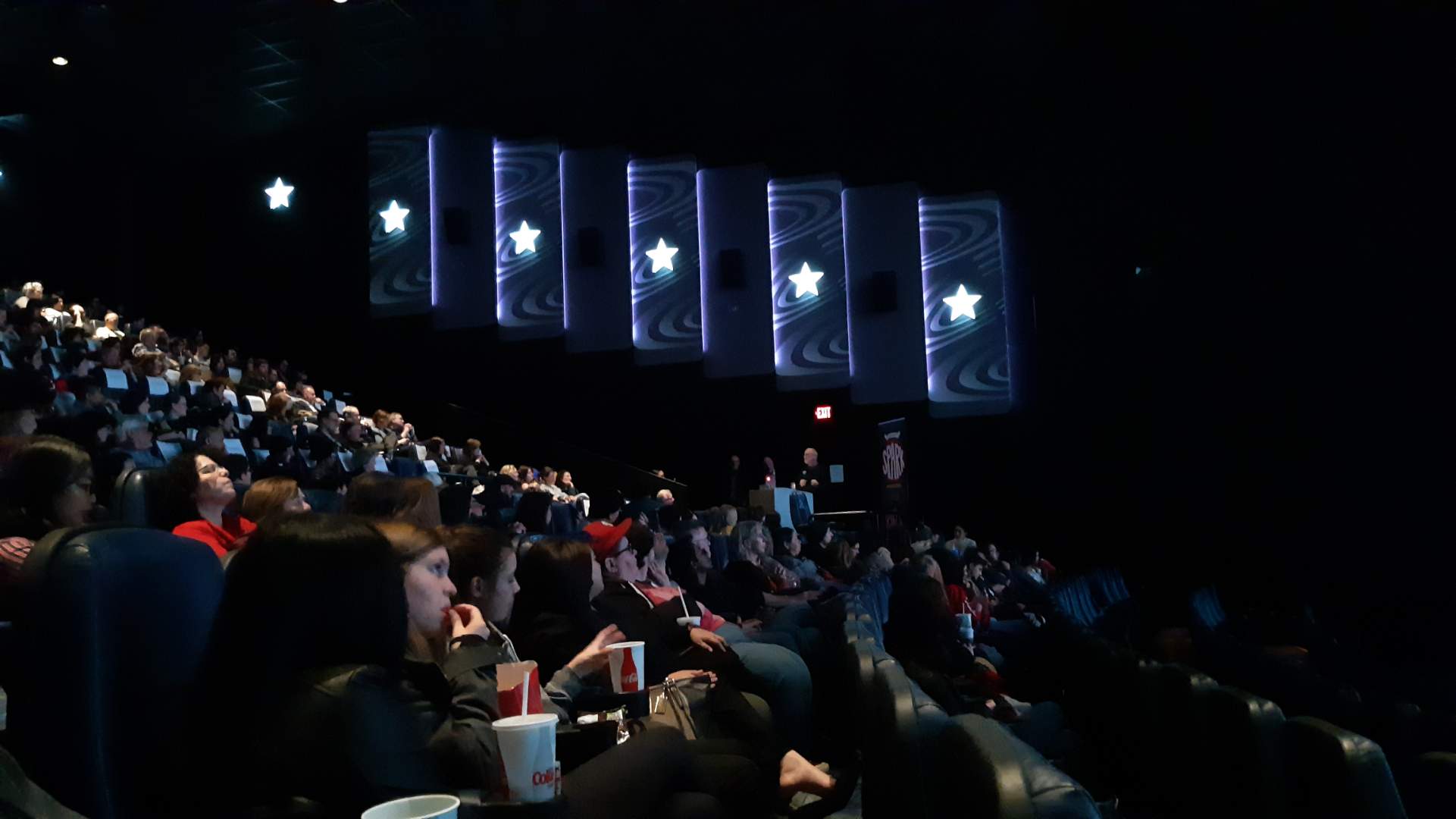 THREE FILMS IN THE RUNNING, TWO HALOED
It didn't take long for the new generation of CG Animation Cinema and FX, which, less than two months after its graduation jury, saw its films continue their journey from festivals to festivals.
Thus, crossing the Atlantic, three short films from the 2019 promotion were selected to participate in the Spark Animation Festival in the "Student Film" category.
Selected films:
Avec le Do de la Cuillère
Œil pour Œil
Pour une Poignée de Caramels
Award-winning films:
Œil pour Œil
Pour une Poignée de Caramels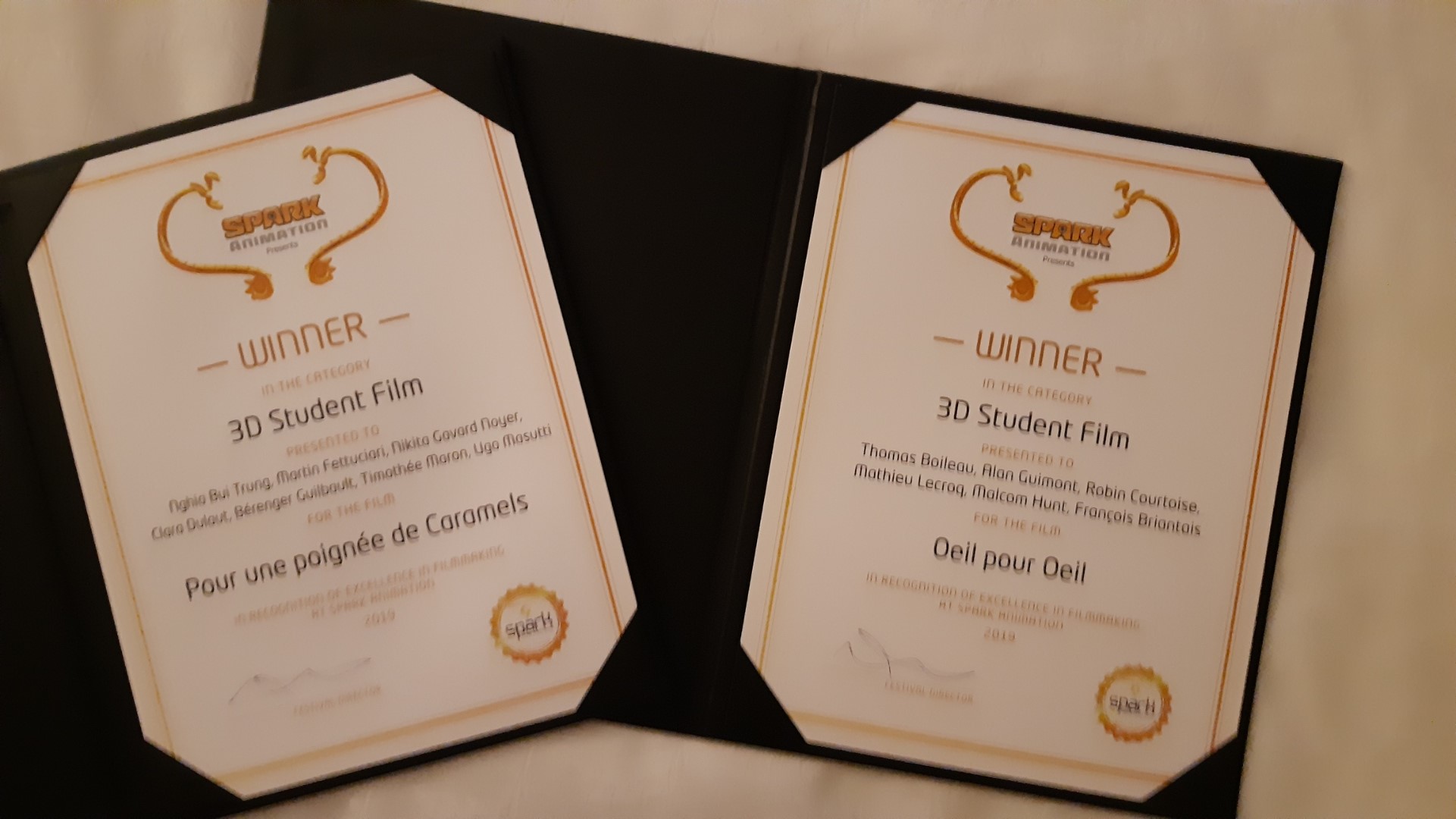 Rarely, the films Œil pour Œil and Pour une poignée de caramels both received equal awards, winning the CG Student Film Award. The jury was unable to separate these two productions, choosing to reward them equally!
Sophie Gilbert, Pedagogical Director of ESMA Montreal, attended the event. Thus she was able to recover, on behalf of the students, both titles.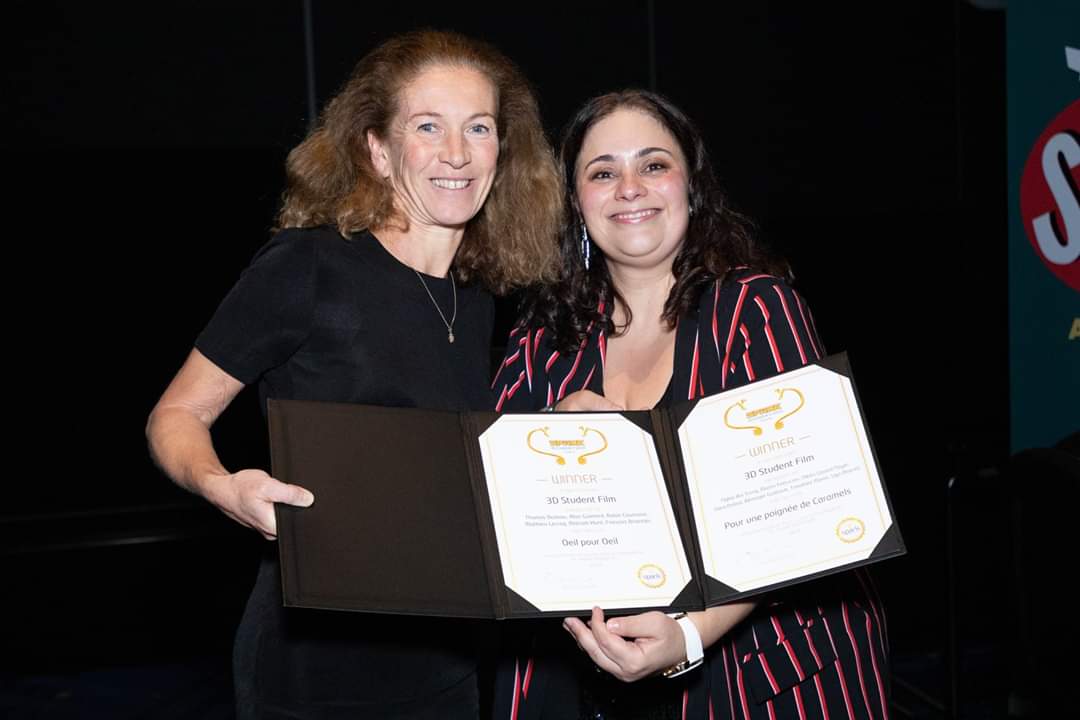 We congratulate the directors of these films, paving the way for the first festival awards, and we are confident that many of our students' other achievements will be recognized by their peers.