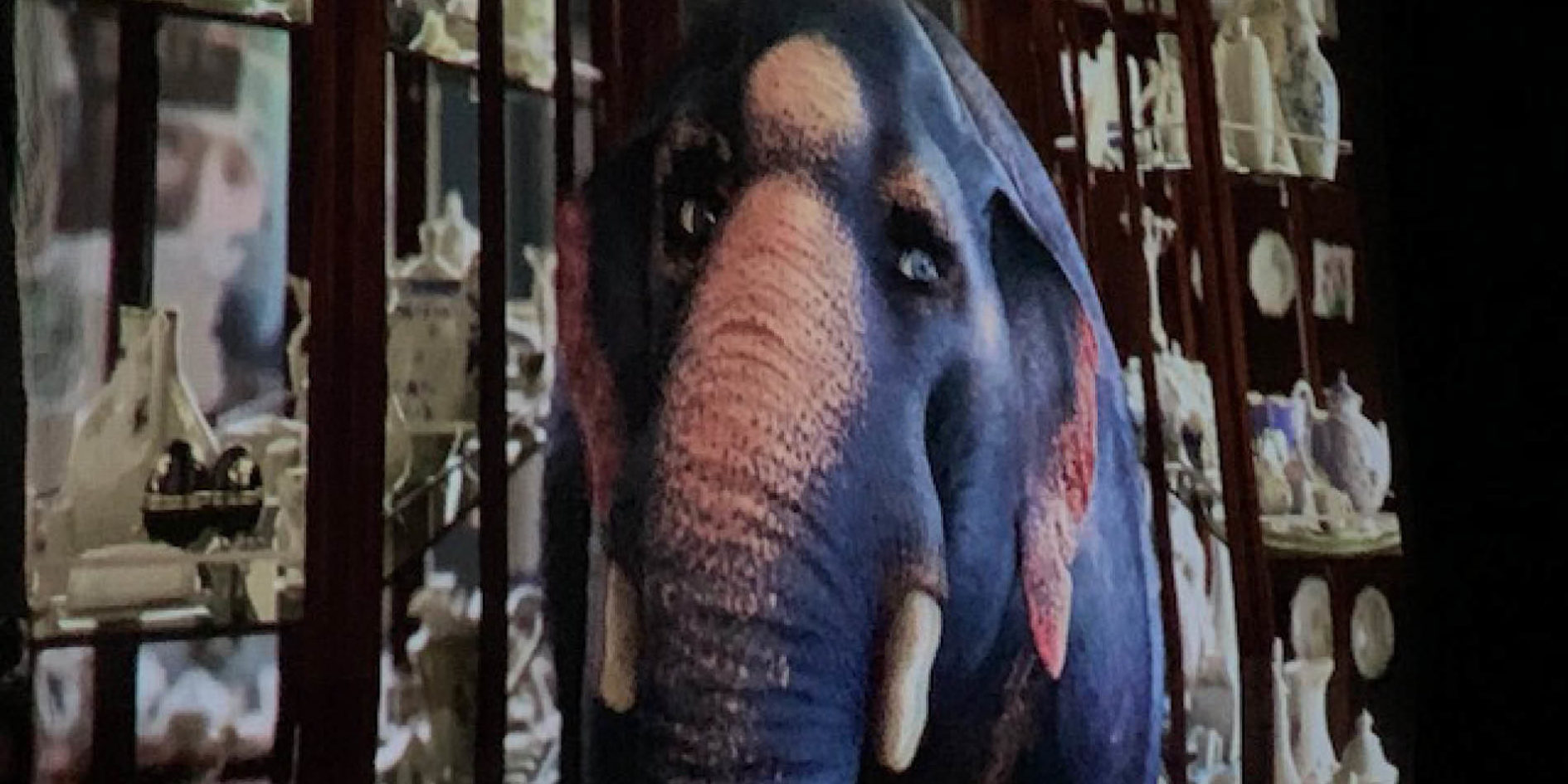 ESMA films meet children in Sri Lanka
Bringing magic and a little happiness doesn't take much. Actually, a sheet, a projector and a playlist of a few films. This is how the association La Petite Luciole travelled all over Sri Lanka to bring cinema to children who had never known it. Nothing more commonplace in our societies but a real discovery for these children. Erwan Le Roux, who initiated the project, tells us about this extraordinary adventure.
MORE THAN A PRIZE, A HUMAN REWARD
Our school regularly participates in multiple projects. However, there are some who have the gift of touching our hearts. This is what happened with the project led by Erwan Le Roux, director of the Savonnerie d'Armor – located in Saint-Brieuc in Brittany – and initiator of the "La Petite Luciole" project.
A few months ago, Erwan contacted ESMA with a magnificent project in mind: that of organizing free film screenings for underprivileged children in so-called developing countries. And to carry out this initiative, no big means are needed, just a little imagination and resourcefulness: a small, light and easily transportable projector, a sheet as a screen and some stretchers to hang it up. That's how to make an ephemeral, travelling cinema!
And it was in Sri Lanka that Erwan went to meet the local people. Helped by a travel agency to set up his trip and then by local guides once there, he was able to bring the cinema to these children. And the magic of the seventh art opera!
He selected a total of seven short animated films made by our students. This number was determined by the battery life. Indeed, Erwan played the card of caution, not necessarily knowing if it would be possible for him to regularly recharge the battery of his projector. Concerning the stories, the choice was made for playful scenarios, without religious signs or political messages and preferably without words.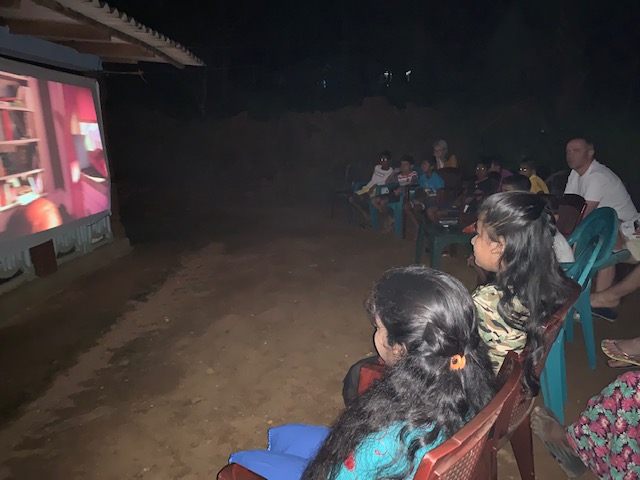 We met Erwan at the end of his journey so that he could tell us about this unique, emotional and intense experience. A memorable moment as he himself describes it.
Interview with Erwan Le Roux
HOW DID YOU COME UP WITH THIS PROJECT TO INTRODUCE ESMA FILMS TO CHILDREN?
About 20 years ago I was working near Carcassonne where I was a volunteer fireman in a small fire station in Bram. With a friend of mine who was a firefighter, we were planning to go to Morocco in a Citroën 2 CV to visit the country, show films while roaming in the middle of the desert and ask for the hospitality of the locals to find out where to sleep. The project did not get any more done due to lack of time.
WHY DID YOU CONTACT ESMA? DID YOU KNOW ESMA? HOW DID YOU FIND OUT ABOUT OUR SCHOOL?
One of the difficulties in carrying out this project was to find royalty-free animated films. I spent a year of unsuccessful research by making phone calls all over France until I realized that school students were producing short films. I told myself that this project would allow them to valorise their work and put the school in the spotlight. I noticed on the internet that ESMA's name often appeared at the bottom of animated films available on YouTube and so I contacted the school!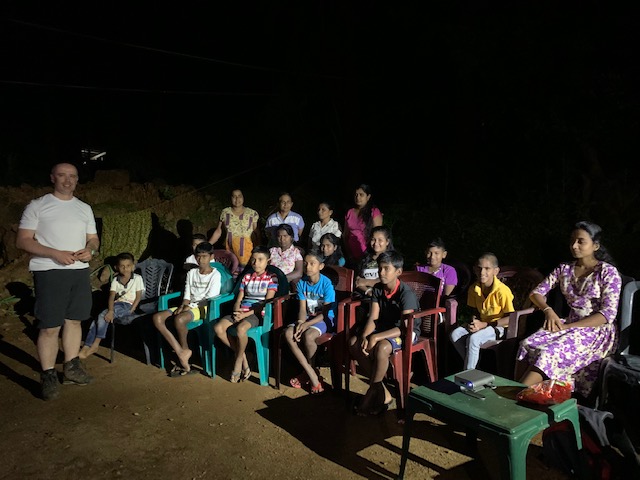 HOW DID YOU ORGANIZE YOUR TRIP/SCREENING?
The trip was organized by Terre d'Aventure without them knowing that I had a project to screen children's films in the evening. Terre d'aventures is a travel agency specializing in "walking tours". I cut out a sheet and placed eyelets in the 4 corners and bought 4 stretchers to make a screen. Nowadays technology makes it possible to have a very small projector that fits in a backpack, equipped with diodes and a high-performance battery that guarantees an autonomy of about three hours. USB keys have a large memory capacity which allows you to store films. I can project a movie on a 4 meter diagonal screen in full HD with great sound.
HOW DID YOU SELECT THE SCREENING LOCATIONS?
It was opportunities during the trip. I explained my project to our guide by showing the films on the hotel walls for the first time. The guide then notified the village leader and the monastery leader by phone two days before my arrival. All the children were then informed of the screening.
CAN YOU TELL US ABOUT THE SCREENINGS WITH THE CHILDREN?
The first screening took place outdoors in the Knuckles Mountains in central Sri Lanka. The screening was scheduled for sunset at 6.30pm but by 5pm, when we arrived at the gîte, all the children were already there, very, very impatient! The Sri Lankan adults were intrigued to find out who the "cartoon man" was! I set up the sheet that served as a screen on the facade of a house and asked all the children to bring their chairs to make my first outdoor cinema.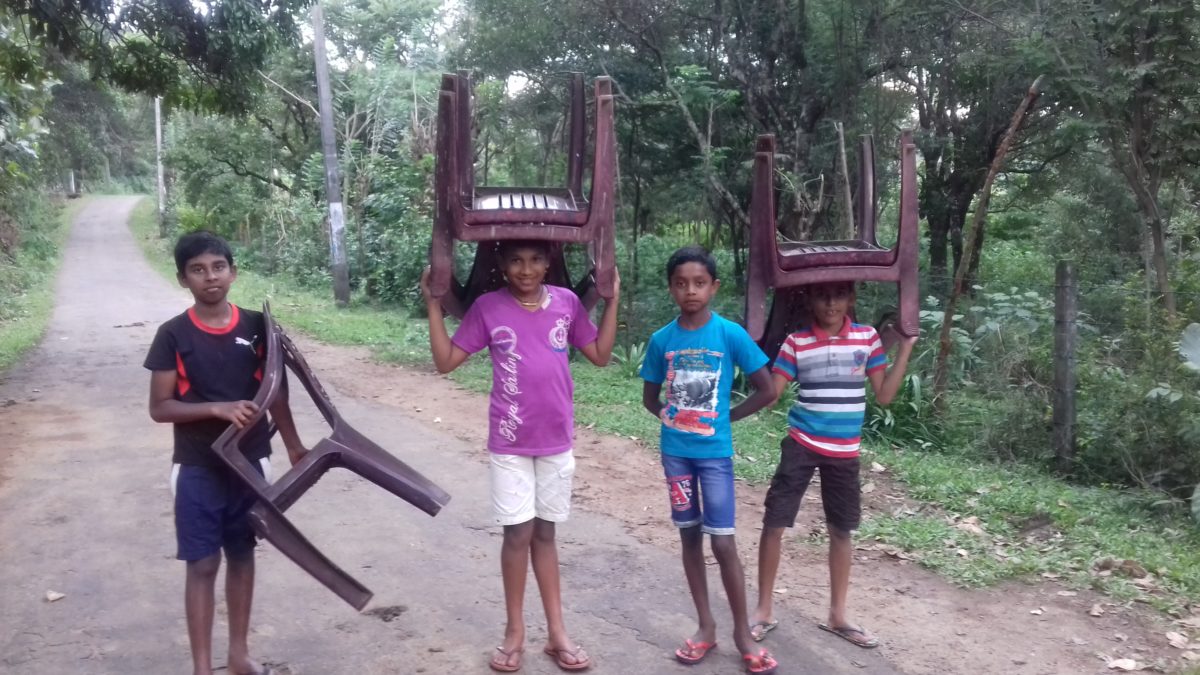 The long-awaited hour arrived. When the projector turned on, there was no more noise among the children. The magic of opera and all the children were captivated by the animated films and laughed a lot. After the projections the children left happy with the sweets distributed during the projection. The next day an old man who had never been to a cinema projection was so happy that he didn't want to let me go!
YOU MADE A PROJECTION WITH MONK CHILDREN. HAD THEY EVER SEEN THIS TYPE OF FILM BEFORE? HOW DID IT HAPPEN? WAS IT COMPLICATED TO WORK IN A MONASTERY?
It wasn't a problem because the travel agency planned for us to sleep in the monastery. The children (between 6 and 12 years old) had never seen such a projection. They were totally captivated by the 7 films and immensely wise. They had a good laugh during the films. The next morning, when they woke up, they waited for me to see "the cartoon man" again.
THE FILM LA VIE EN VERT WAS SPOKEN, SO IN FRENCH. WAS THERE A BARRIER BECAUSE OF THE LANGUAGE?
Indeed, it was preferable not to have the film spoken at the risk that the children would not understand the film well. But this film was very funny and very dynamic so it was retained. I realised that the films also had to be selected according to the destination of the trip, some films would not have been understood by the Sri Lankan audience because they were too far away from what they know. On the other hand, the film "An elephant in a china shop" was the favourite of all the children because the elephant is sacred in Sri Lanka.
HOW DID YOU LIVE THIS EXPERIENCE?
It's simply magical because it creates surprise and wonder in the children and opens up new horizons for them. It was an immense satisfaction to see a long imagined project come to fruition and create a smile without expecting any return.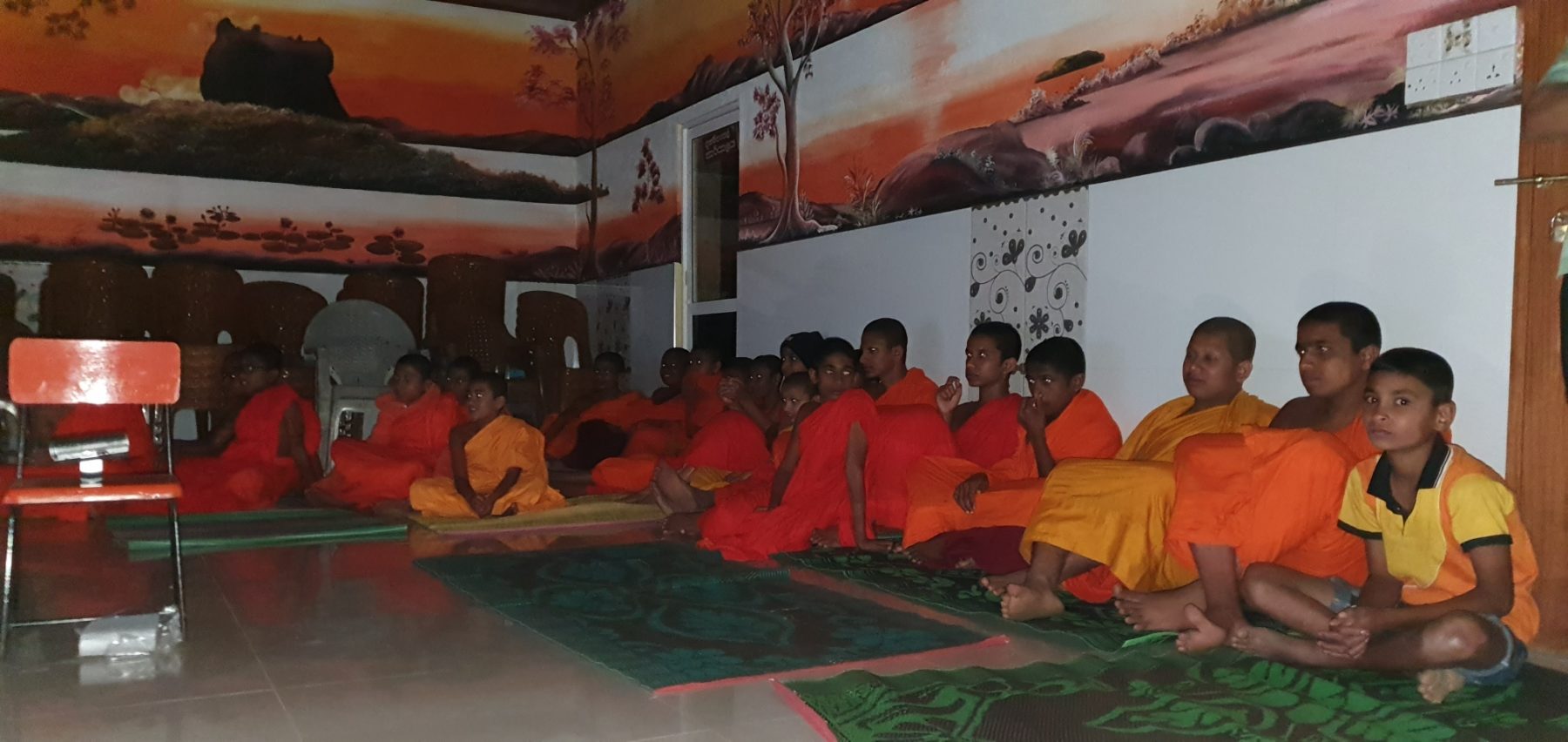 DO YOU HAVE AN ANECDOTE, A SALIENT FACT TO SHARE WITH US?
The project was called "La petite Luciole" in France and after the very first projection when we came back to the gîte the sky was full of fireflies flashing everywhere! If that's not magic!
DO YOU THINK YOU WILL RENEW THIS PROJECT?
Yes definitely! I can bring the projector, the USB key, the sheet and the stretchers, it's so simple, it doesn't take up much space, it doesn't cost anything and it brings so much happiness so why not renew the experience.
I have other plans to travel to Tanzania or Madagascar. In these countries there is not often television so the magic effect of the cinema will be even greater.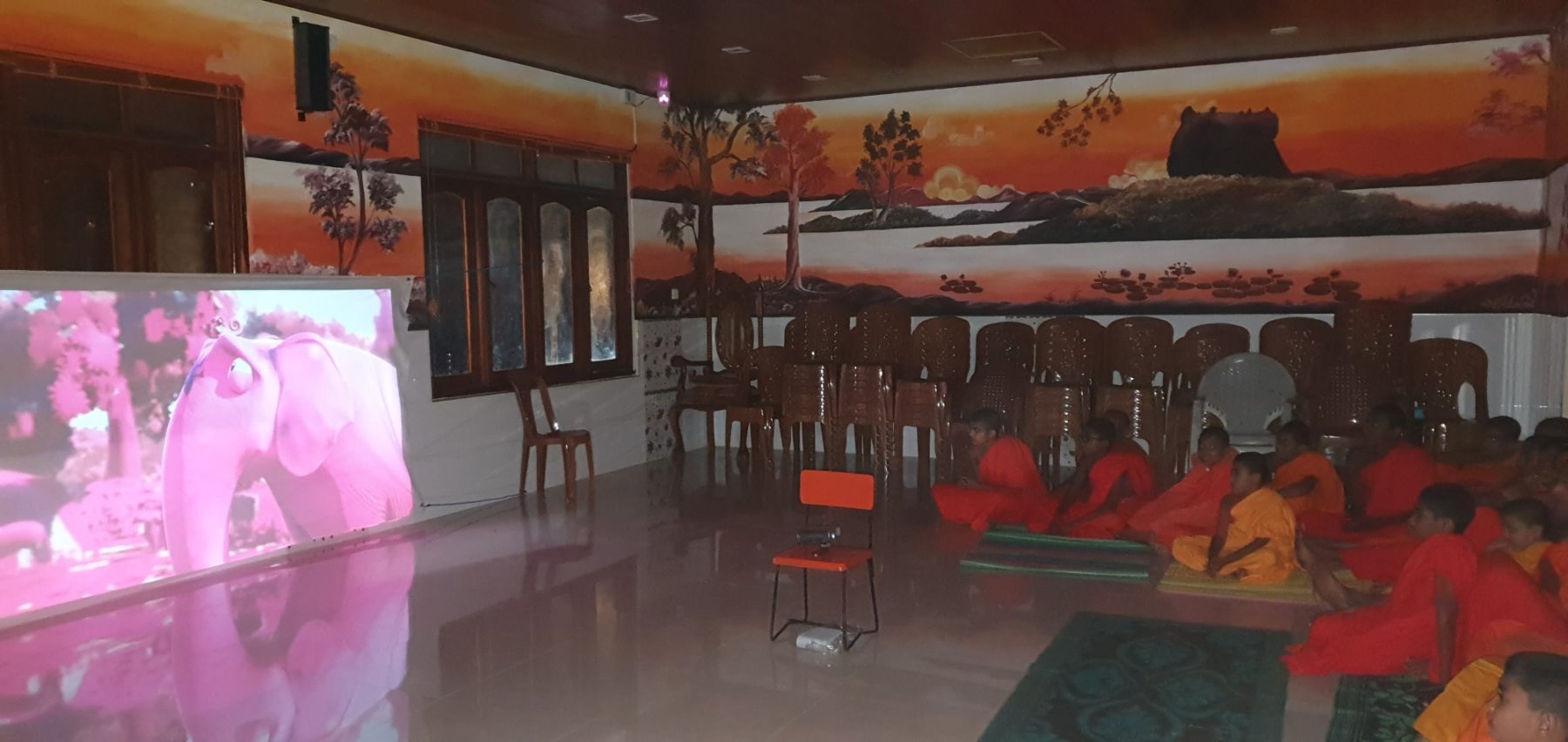 Congratulations to Erwan for this magnificent initiative! We wish him good luck for his next trips, may they be as rich as this one!