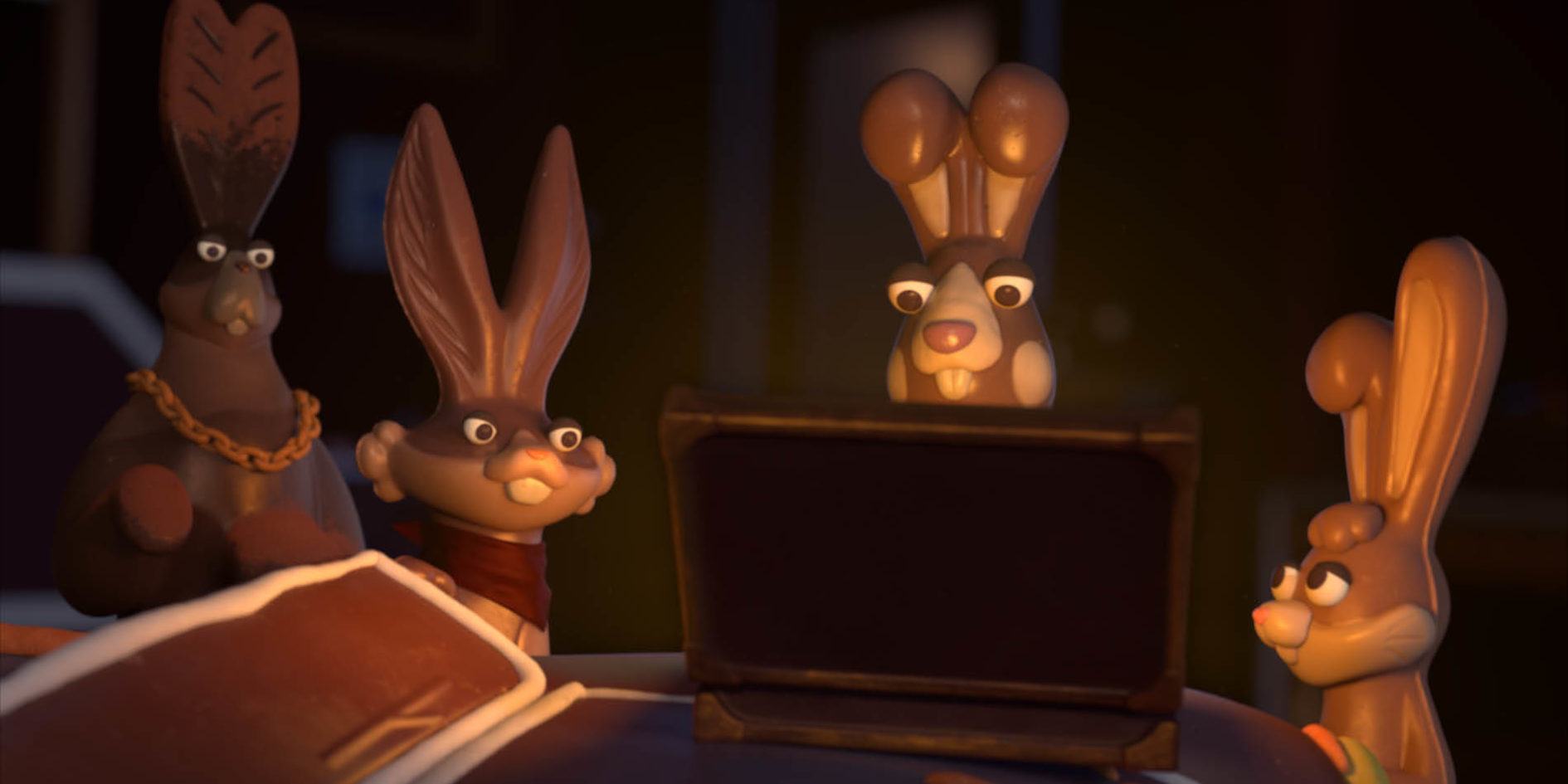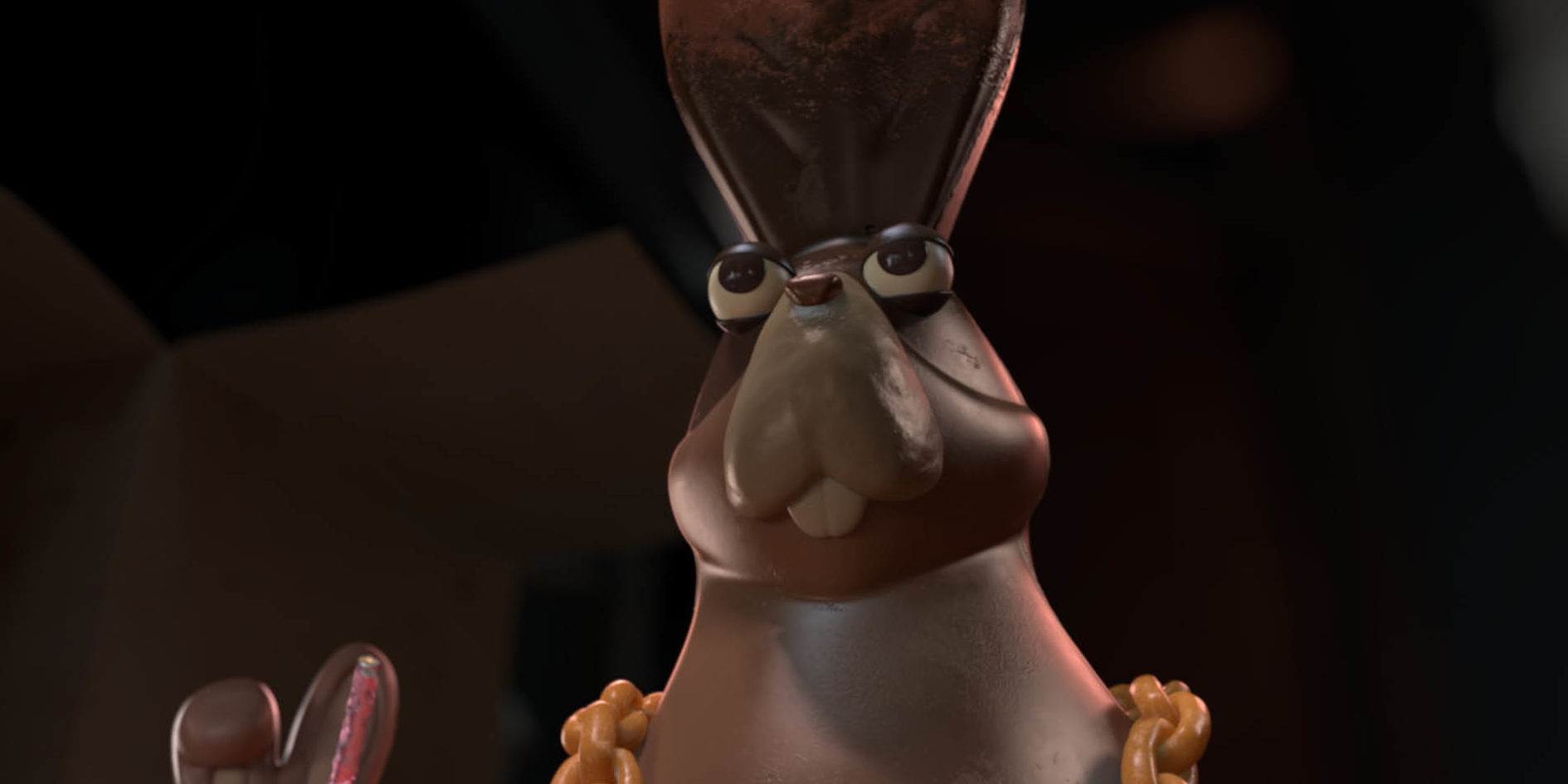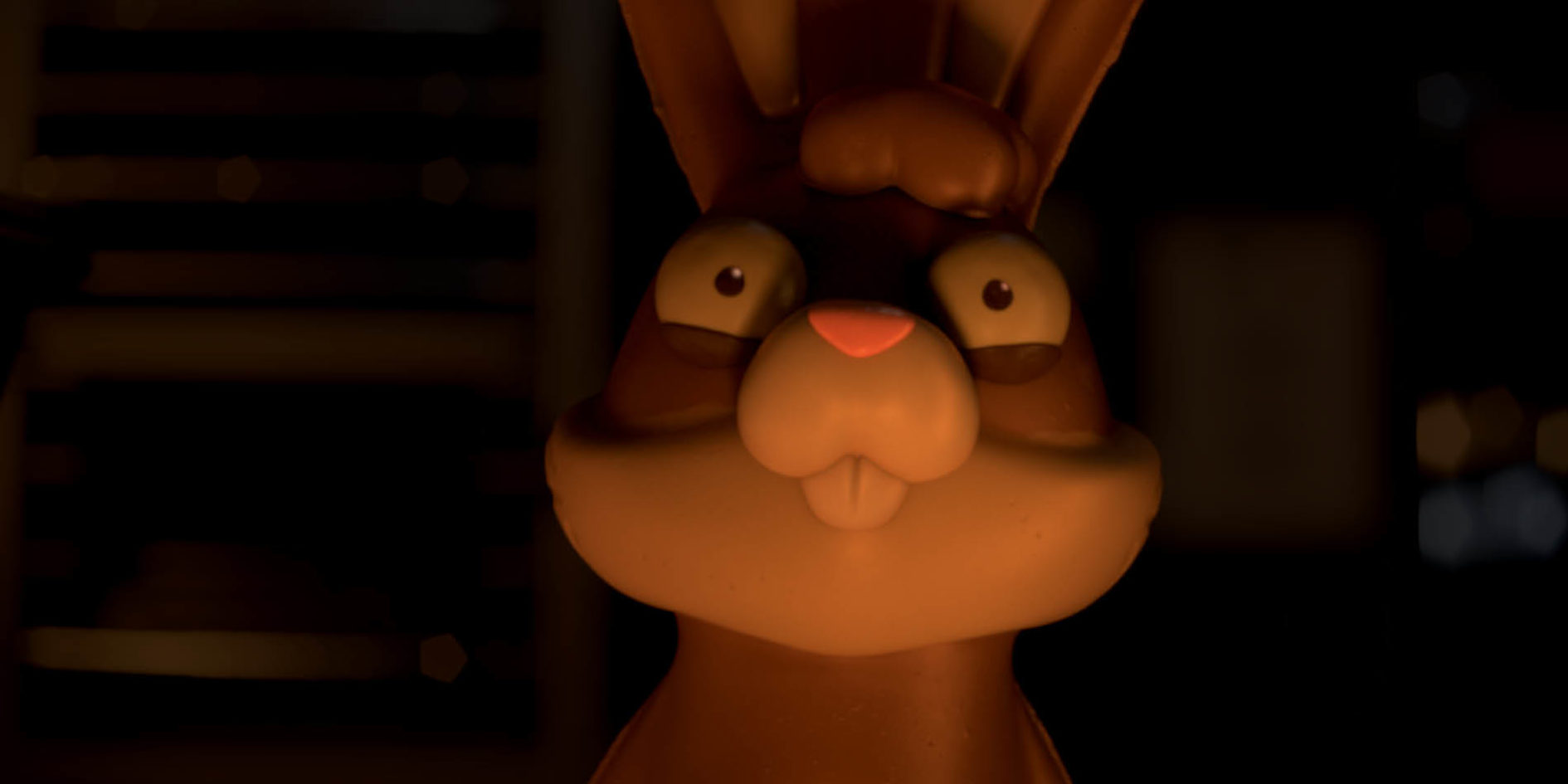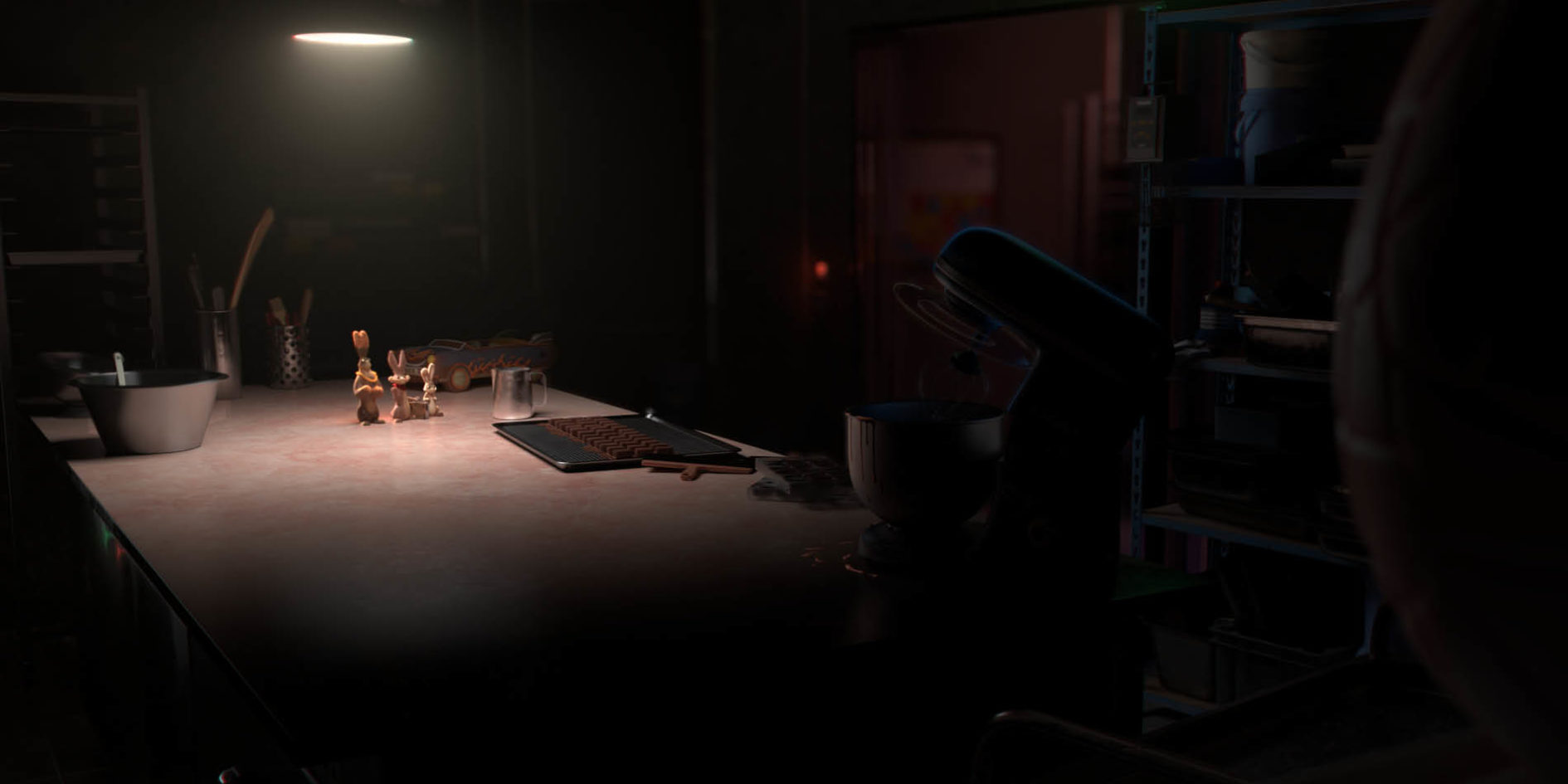 Happy Easter
Directed by Juliette AUDUREAU, Maho CLAQUIN, Titouan COCAULT, Yann COUTARD, Franklin GERVAIS, Sophie TERRIÈRE, Xinlei YE
SYNOPSIS
Inside a chocolate shop, four Easter rabbits switch up their innocent appearances for bandanas and golden chains. They embark on a journey to trade a ransom for their boss.
DURation
6'36"
DIRECTORS
Juliette AUDUREAU, Maho CLAQUIN, Titouan COCAULT, Yann COUTARD, Franklin GERVAIS, Sophie TERRIÈRE, Xinlei YE
Avec la participation inédite d'étudiants de l'école CinéCréatis : Paul Huhnërjäger, Amélie Transler, Marianne Nédélec, Géraud Mottais.
COMPOSITORS
Musique : Nathan Einhorn
Son : José Vicente, Tristan Le Bozec, Yoann Poncet
WEBSITE
teaser