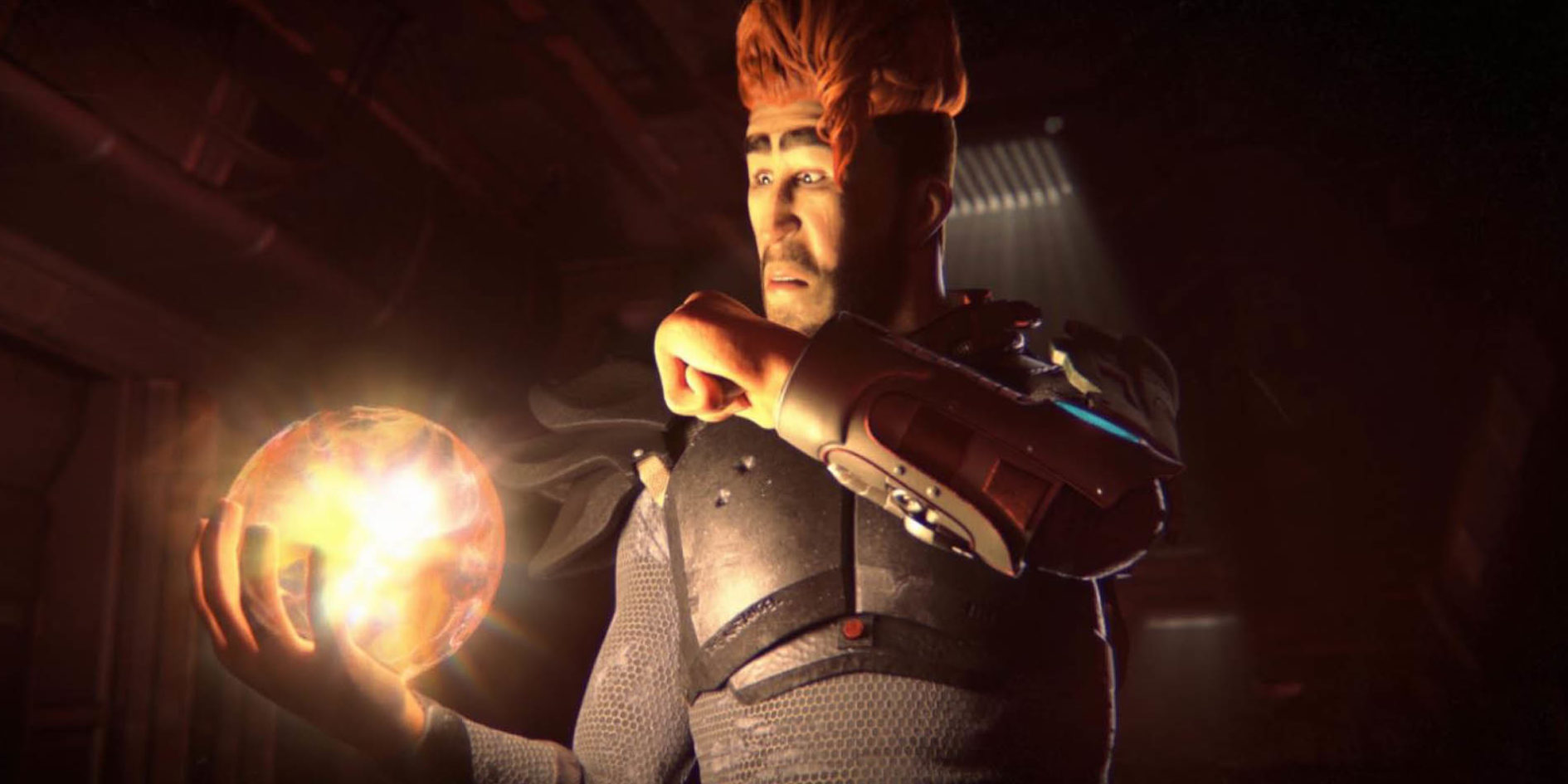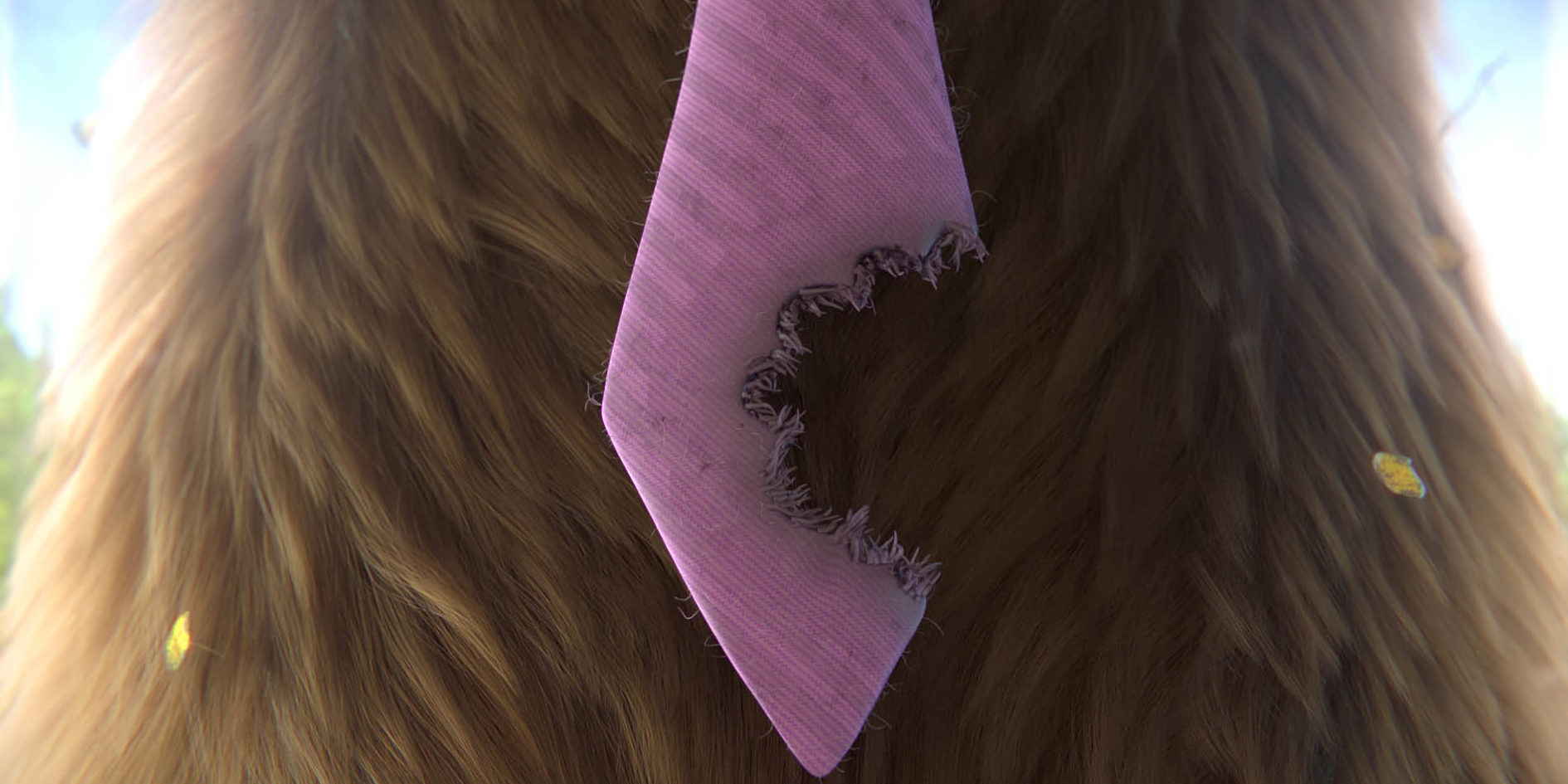 First steps in working life – Florian Petiteau and Linda Dussine
For 5 years, Florian Petiteau and Linda Dussine trained in the art of CG animation and FX to make it their profession. Today, they both work in the industry that has made them dream for so many years. From London, they tell us about their first steps…
Florian Petiteau, co-director of the film Comme un Ours, and Linda Dussine – co-director of the film Behind the Beast -, grew up dreaming about films and hoping one day to be able to contribute to them too. Both of them attended the CG Animation & FX Master Degree, he in Nantes and she in Montpellier.
Today, several months after the graduation show in September that ended their student journey, each of them has taken off for a common destination: England.
HOW DID THE JOB SEARCH GO?
Florian Petiteau (F.P.): The job search wasn't very complicated because I had a lot of contacts and positive feedback at the Job fair organised by ESMA after the films were shown. I then sent emails to the studios with whom I had had the best feeling and I got answers very quickly. After several video interviews, I chose the studio that offered me the best job. In November I started my contract at Untold Studios.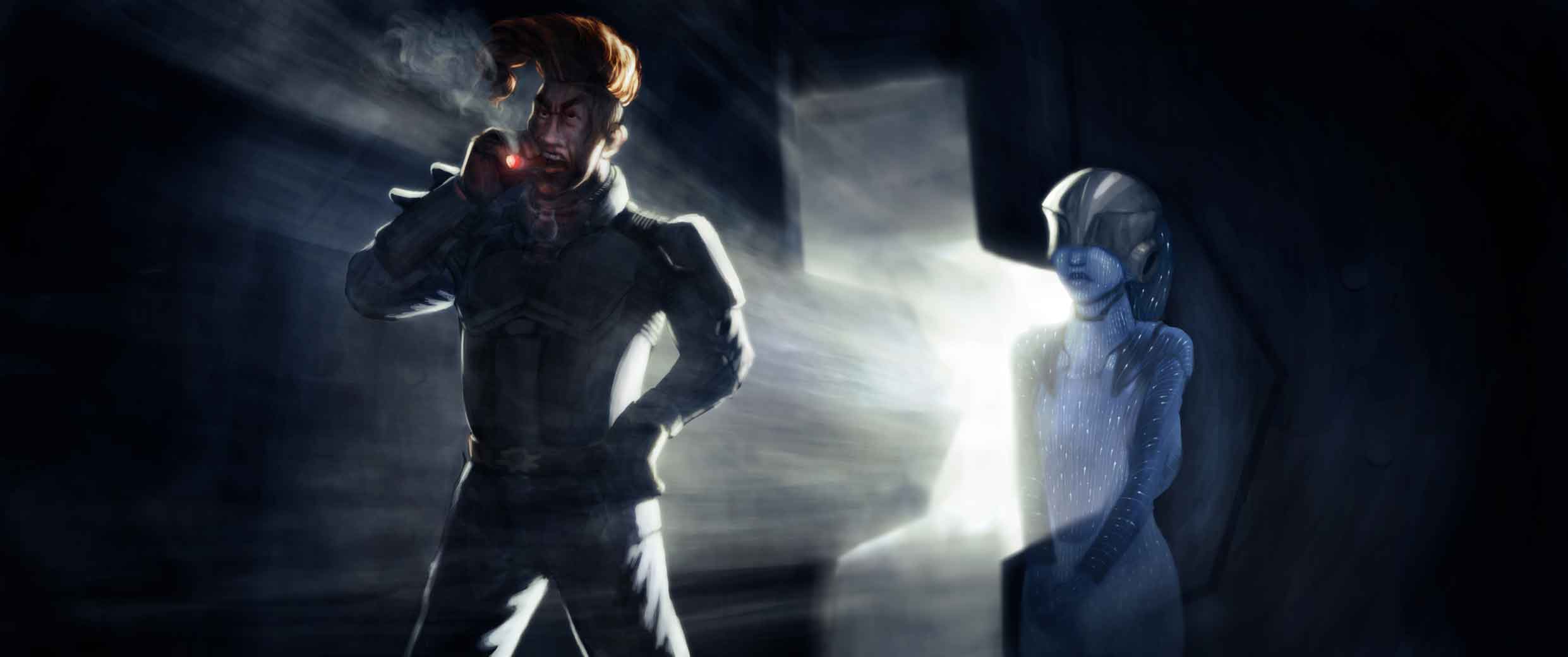 Linda Dussine (L.D.): It all worked out much better than I would have hoped, to tell you the truth! At the beginning of June, when I'd just finished my demo, Framestore London sent me an email to find out when I'd finish my studies. I hadn't applied yet, but they already had my contact from a previous application, for their summer internship that I had to decline (already taken at The Mill).
After a few emails and a video interview, I signed my contract with them at the beginning of July to start shortly after the films were shown in September. It's always quite crazy when I talk about it because Framestore was in my top 3 of the studios I was aiming for.
WHAT IS YOUR CURRENT POSITION AND WHAT ARE YOUR ASSIGNMENTS?
F.P.: Currently I'm at the end of my contract at Untold Studios as a VFX artist. In short I am a generalist. I'm generally responsible for modeling/texturing/lookdev and lighting with a quick compo to give directions to the compositing artists.
editor's note, since our interview, Florian has finished his contract and is looking for a new one. At the same time, he has also embarked on a new adventure, that of creating – on his own – his own film for which the teaser is available!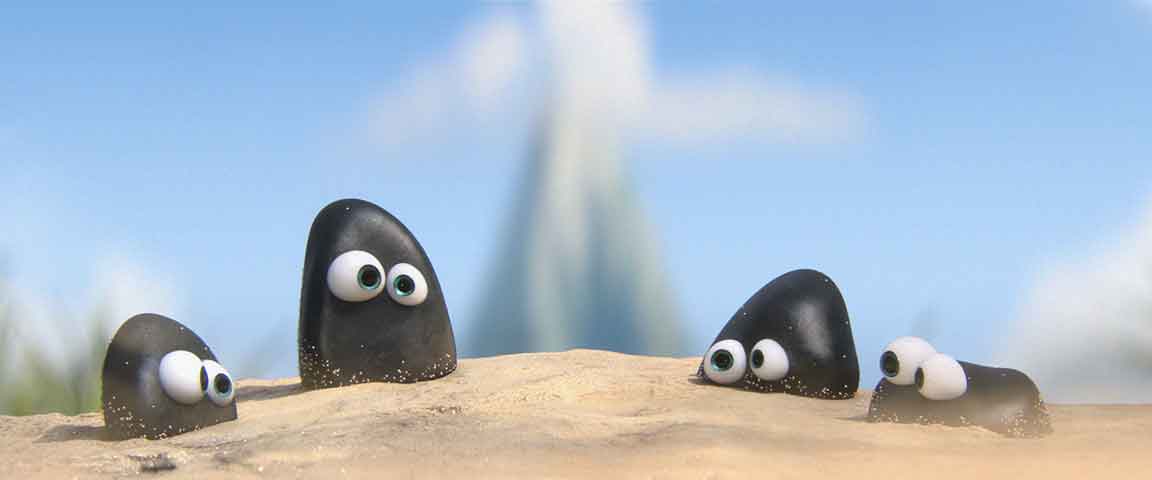 L.D.: I'm part of Framestore's TV department. We work on series, commercials, or even visual creations for amusement parks. I like it very much because it's a smaller committee than in film, so it's easier to get to know all the faces or work with others on the same project. To put it into perspective, we're generally around 200 people compared to about 800 in film!
My job is called "Junior Creature Effects Technical Director", and I'm part of the "Groom" department of this one. My job is to make hairs and/or hair for humans, animals and creatures in 3D. However, since the TV department is made up of many generalists, I'm fortunate enough to be able to do other specialties as well if I feel like it or if there is a need for a project. Thanks to this I also do Lookdev in addition to Groom, which would be impossible to do in film. (Lookdev is about giving the right material to a 3D object. It will be treated differently if I want to make a shiny, worn, or wet object for example).
CAN YOU TELL US ABOUT YOUR FIRST STEPS IN THE PROFESSIONAL WORLD?
F.P.: I was quite stressed at the beginning of this first job. A lot of questioning and fear of not having the level when you arrive in a studio where the majority come from big studios like DNEG, ILM or MPC. But everyone was great. I've had time to get my feet on the ground and gradually take on more and more responsibility, which helps you to gain confidence in yourself and in your work.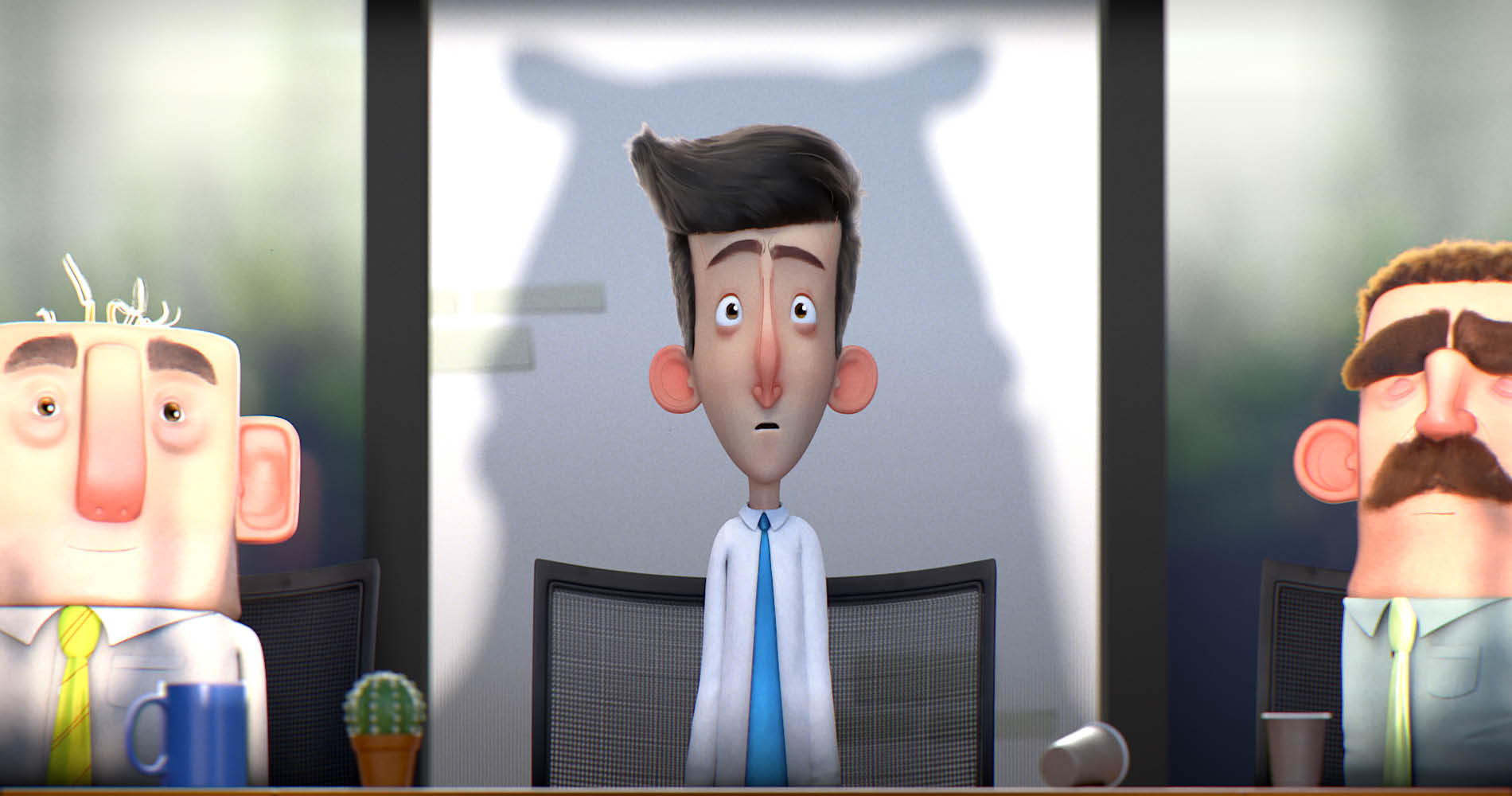 L.D.: Ever since I was a child I always knew that I wanted to travel and live in foreign countries. So London was a good start for me because there are a lot of interesting studios there, proximity to France and, considering my pleasant work experience thanks to my internship, I was just looking forward to going back!
HOW DID YOU LIVE THIS ENTRY INTO THE PROFESSIONAL WORLD? DID IT CORRESPOND TO YOUR EXPECTATIONS?
F.P.: I was quite happy with my entry into the professional world. I had favoured a medium sized studio (in terms of number of employees) to potentially have more responsibilities than in a big studio where the work is very separated between artists. And I was right because as I explained above I was really able to work on different aspects of production. The advantage of a studio like Untold Studios is also that everyone works in the same open space with a change of location every Monday. So you can sit next to different artists every week who are not necessarily working on the same project or with the same tools, whether it's a supervisor, lead, senior or mid, it's very rewarding.
L.D.: I was happy and I was really looking forward to it! After having spent so many years at ESMA and when things finally come together with the internships, during the last year with the graduation films, the Annecy festival where you meet a lot of professionals… The desire to finally belong to all this becomes more and more concrete as time goes by.
For my part, I think that if the professional world has corresponded so much to my expectations, it's thanks to my 3rd year internship. If you do it well and you also have the opportunity to find an internship that corresponds to what you're aiming for (style of studio, location, specialization), you put all the chances on your side to know what to expect, to be reassured, and above all not to have any unpleasant surprises.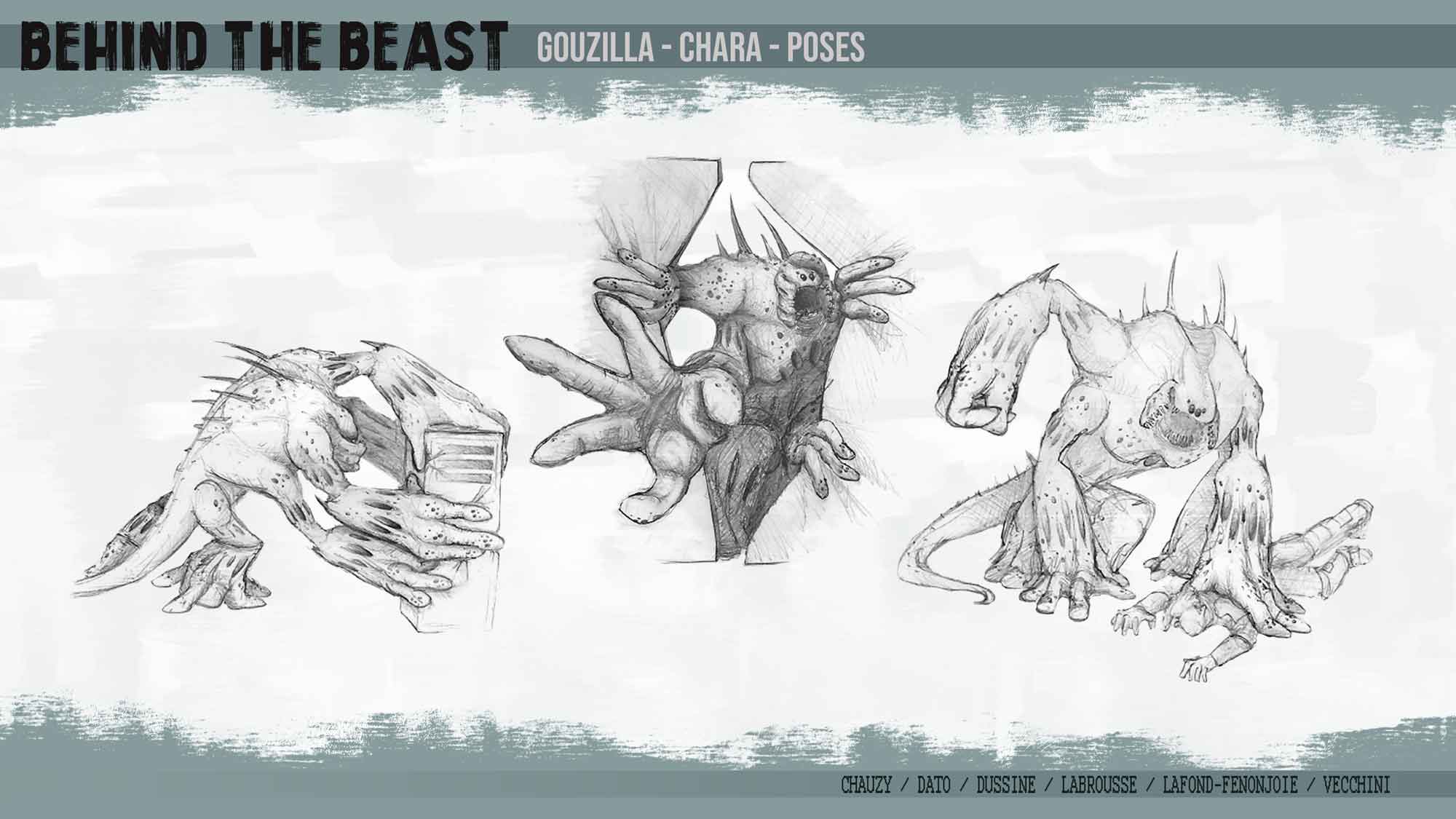 HOW DID YOU FEEL? HOW DID YOU EXPERIENCE THIS TRANSITION FROM STUDENT TO PROFESSIONAL IN THE IMAGE INDUSTRY?
F.P.: I experienced the transition from student to professional very well. The first salary was a kind of accomplishment of those years of study. Knowing that now you can really bring something to a studio and to this environment is very rewarding. In addition, working and getting feedback from colleagues who have worked on big productions is a real advantage to progress and improve as an artist.
L.D.: The transition from student to professional was quite natural. The Mill had given me all the confidence I needed to live in the industry, how things worked in a London studio, in addition to the life there which I already enjoyed a lot, etc. I was very happy with the experience. The place wasn't the same, but I found a lot of similarities, which was very nice.
HOW DOES IT FEEL TO WORK ON PROFESSIONAL PROJECTS THAT WILL BE VISIBLE TO THE GENERAL PUBLIC?
F.P.: I've worked mainly for advertising, especially one I can't say anything about yet, but which has a real cinematic ambition. So not yet the pleasure of going to the cinema and seeing your project in a big way, but a lot of pride at the idea of seeing certain commercials on TV or on the internet.
L.D.: Strangely, once you're there, you don't really realize it, it becomes almost normal as time goes by. What I like the most about this job is following all the stages of the projects we see evolving in the studio. Much more so than at the moment of the final result. I feel privileged to be able to see the other side of the set, all the evolutions/modifications that certain projects can have, it's very satisfying to know today everything I've never been able to see as a spectator!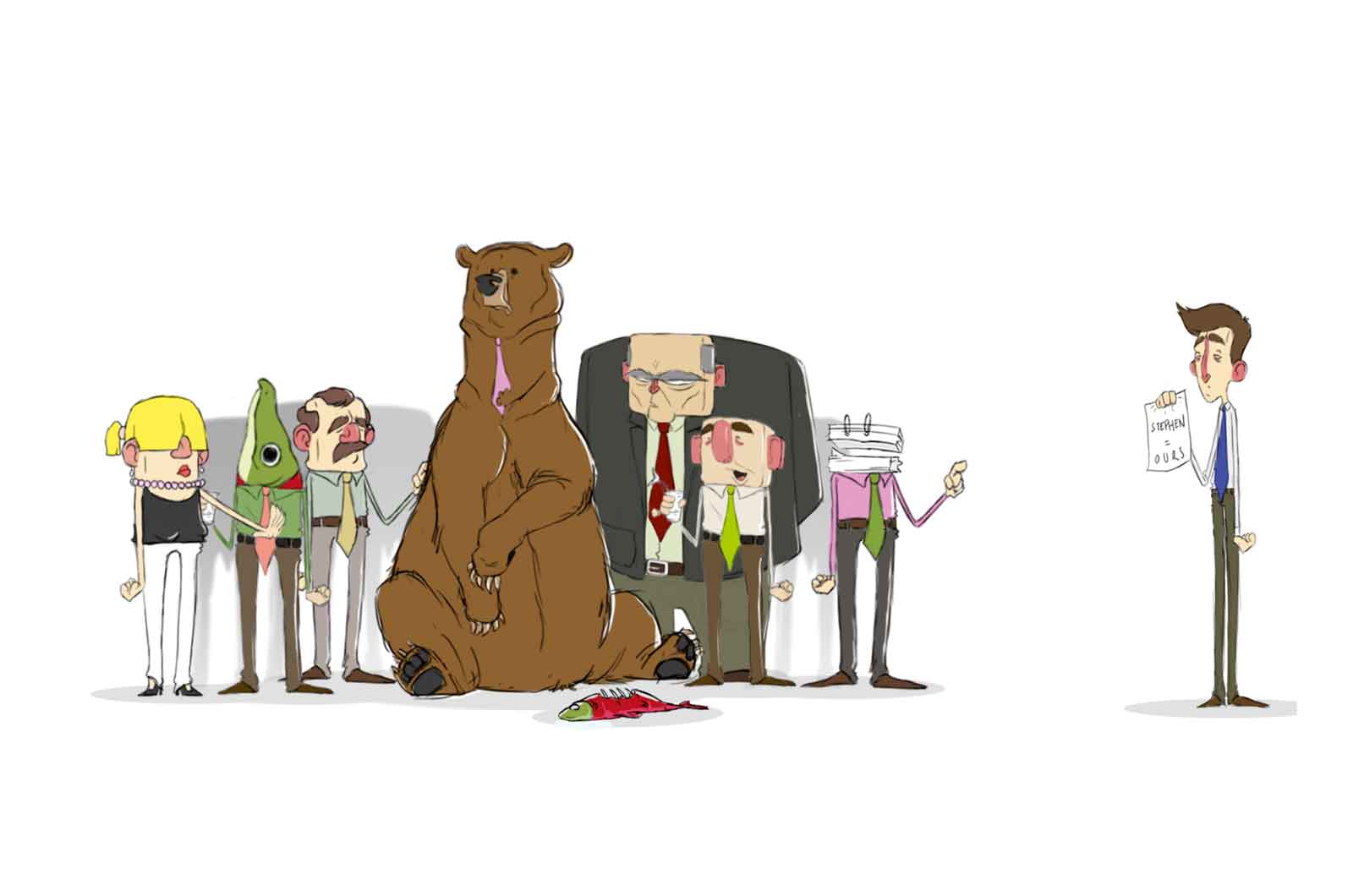 AND THE CHANGE OF COUNTRY, CULTURE…
F.P.: For the change of country it was not a real culture shock. As England borders on France, we can't say that there are real differences in the way of life. The only unknown is Brexit and its consequences on productions and studios from 2021 onwards.
AFTER THESE FEW MONTHS OUT OF SCHOOL, HOW DO YOU LOOK BACK? ON YOUR TRAINING AND THE ESMA?
F.P.: I'm very happy with the training I received at ESMA. Professionals know that this school is a guarantee of quality in the training of its students and I think it's reassuring for them to recruit us and to know that we have a solid foundation. We have no worries about joining a studio and not getting lost in production.
L.D.: ESMA will always have an important place in my life. It's a lot of years of study, both emotionally and psychologically very strong. You have to learn a lot of things in a short period of time, which at times is hard to take in.
But in the end, that's also why it's so qualitative. It brings a strength and rigour to our work that I would never have imagined. Our progress is constantly evolving before our eyes and it's very impressive when you take the time to notice it.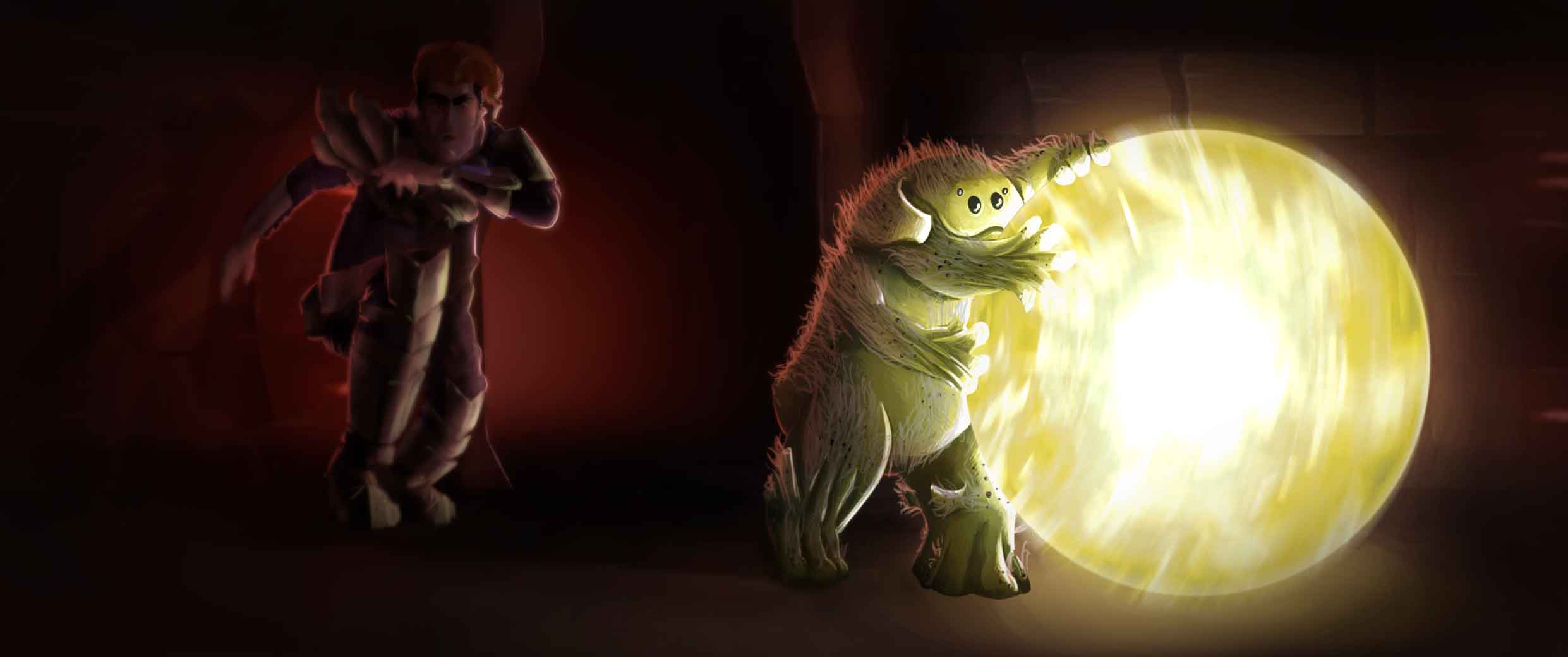 Looking back now, it's still weird to think those years are over. I like to think back to certain moments at the beginning when I saw the last years finish their film, it seemed so far away! By the way, it's also a training that follows us long after we graduate! In the professional world, we often meet other ESMA alumni, which helps to create links easily. It's a strange kind of big family that has been built up and that continues to follow us long after we've finished our studies.
HOW WAS THE COVID-19 PERIOD FOR YOU?
F.P.: The Covid period was well managed by my studio in a UK that didn't really take any action at first. I was able to work from home a few days before the official lockdown. The hardest thing is trying to keep a normal pace and you can quickly let yourself go. Working on a big project right now, overtime and weekends are commonplace at the moment. But I still had some time to develop some personal projects that I hope to finish in the next few weeks.
L.D.: The UK reacted late to Covid, which was rather worrying. But Framestore, like other studios here, managed it very well, putting the whole building into teleworking fairly quickly. They delivered our equipment to the house and we've been working from home ever since. All in all, it's going pretty well, even if the situation is still frustrating and fragile…
The British government has set up the Furlough for work stoppages. It allows the studios not to lay off certain people, but to put them on a break with financial help. There has been quite a bit of damage to the industry in the face of Covid, and unfortunately it's not over yet, but it's reassuring to see this kind of solution put in place.
AND YOUR NEXT FEW MONTHS, OR THE COMING YEAR, HOW DO YOU PLAN FOR THE FUTURE?
F.P.: For the next few months, production at Untold has slowed down and the studio has to make me a furlough worker from the beginning of June to mid-July, which will give me time to look for a new job at another studio, still in London. For the time being, I'm planning to return to France towards the end of the year or early next year depending on my potential contract at that time and the evolution of Brexit.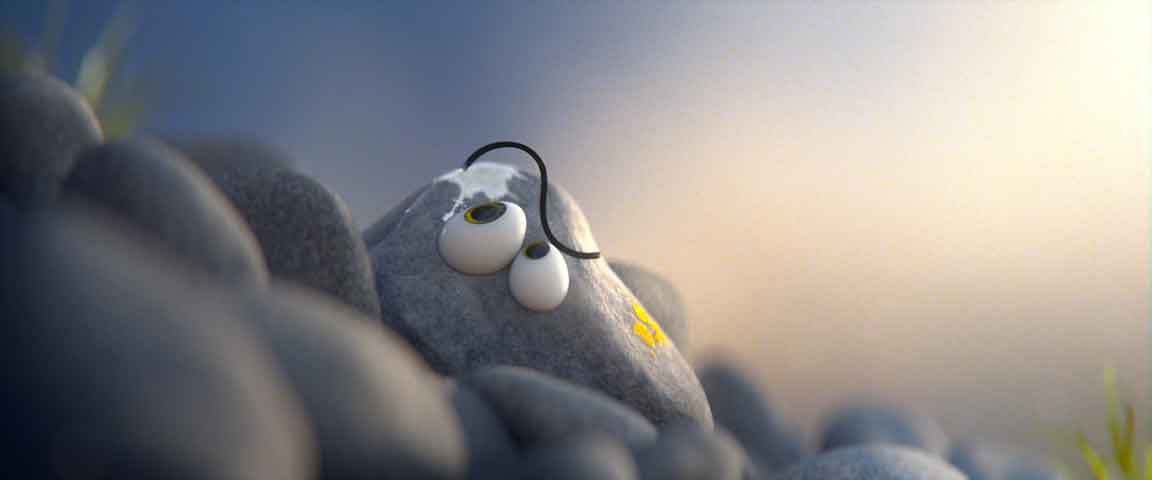 L.D.: My contract with Framestore was for 6 months renewable, which were finally extended for another 6 months. This usually happens with an appointment 1 month before the end of the contract, to take stock and discuss their needs as well as my desires.
For the moment I really like this studio, it really has an atmosphere of its own which is much appreciated in the industry, so I recommend it without hesitation!
For the future, and even if I love my life in London at the moment, I still feel like going for a walk and discovering other studios! Not to mention all of them, the place where I will see myself staying is Vancouver. This place has been making me dream for quite a while now, both for its incredible landscapes, but also the number of studios I'm interested in in the same place (I'm thinking particularly of Sony Pictures Imageworks, Animal Logic, Industrial Light & Magic…). So I like the idea of seeing this as my final goal, and for now just let myself be guided by the opportunities that will come my way.
___ ___ ___ ___ ___ ___ ___ ___ ___ ___ ___ ___ ___ ___
You can watch our student films from the class of 2019 on our Youtube channel ESMA MOVIES.