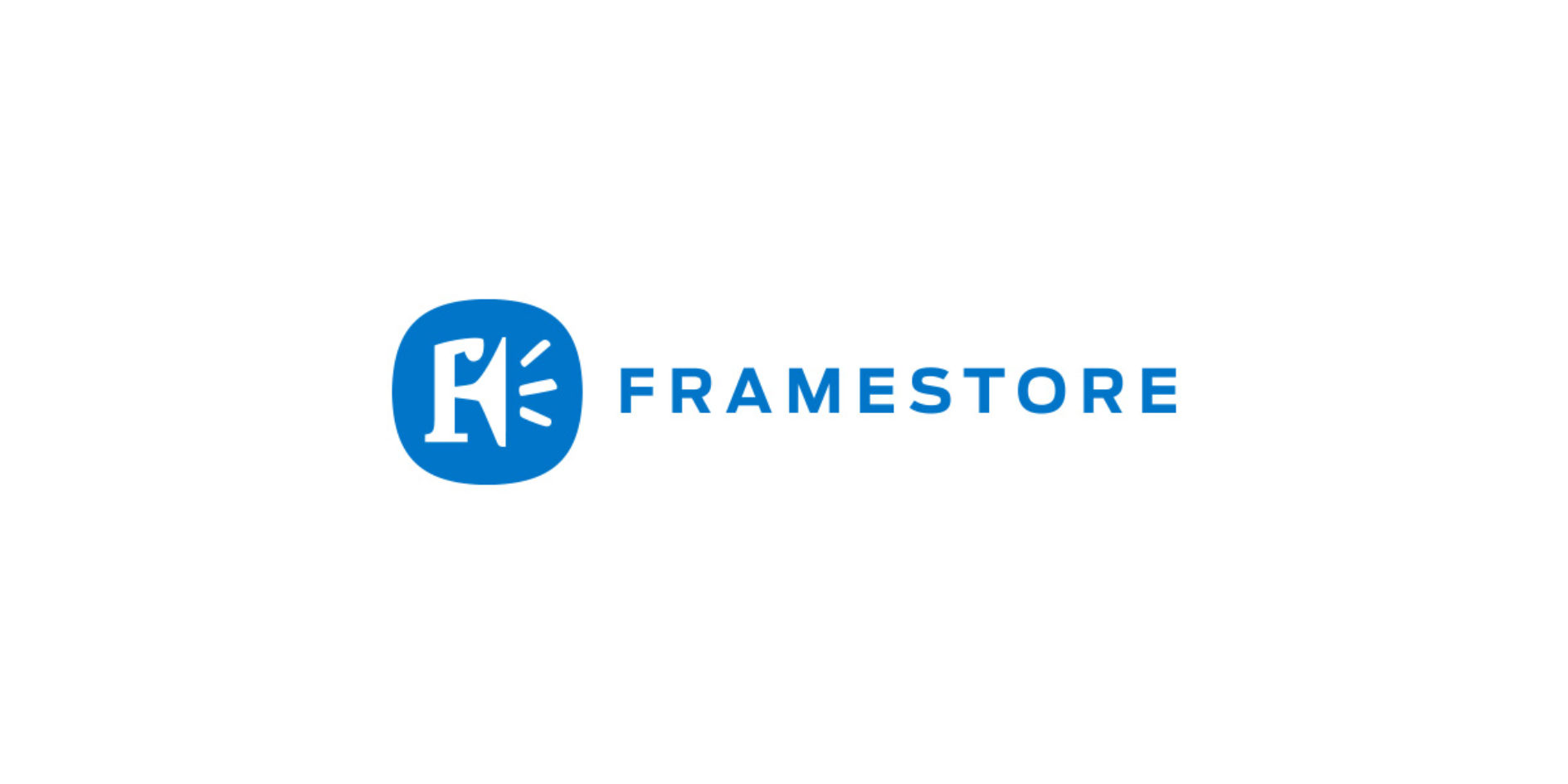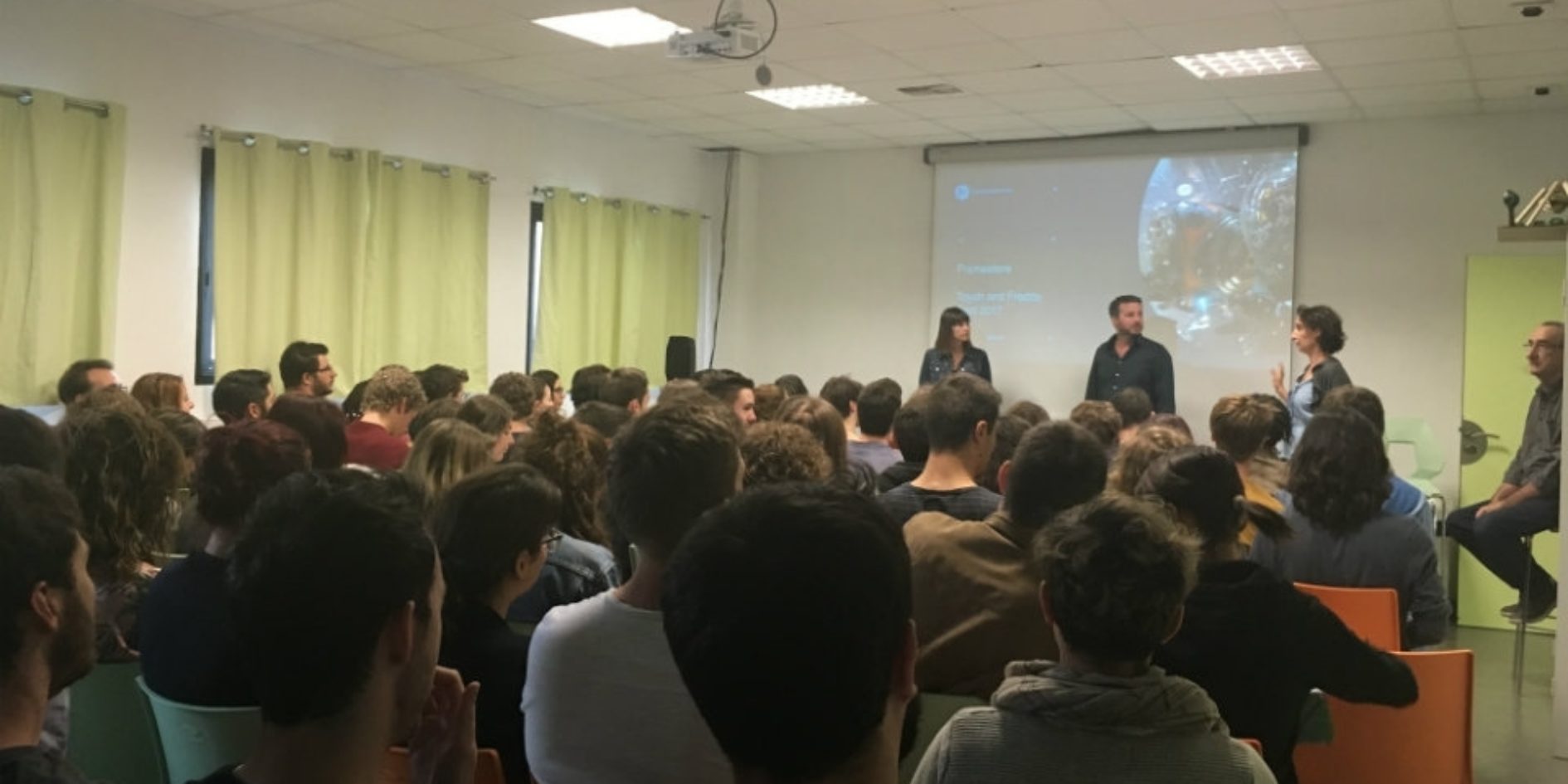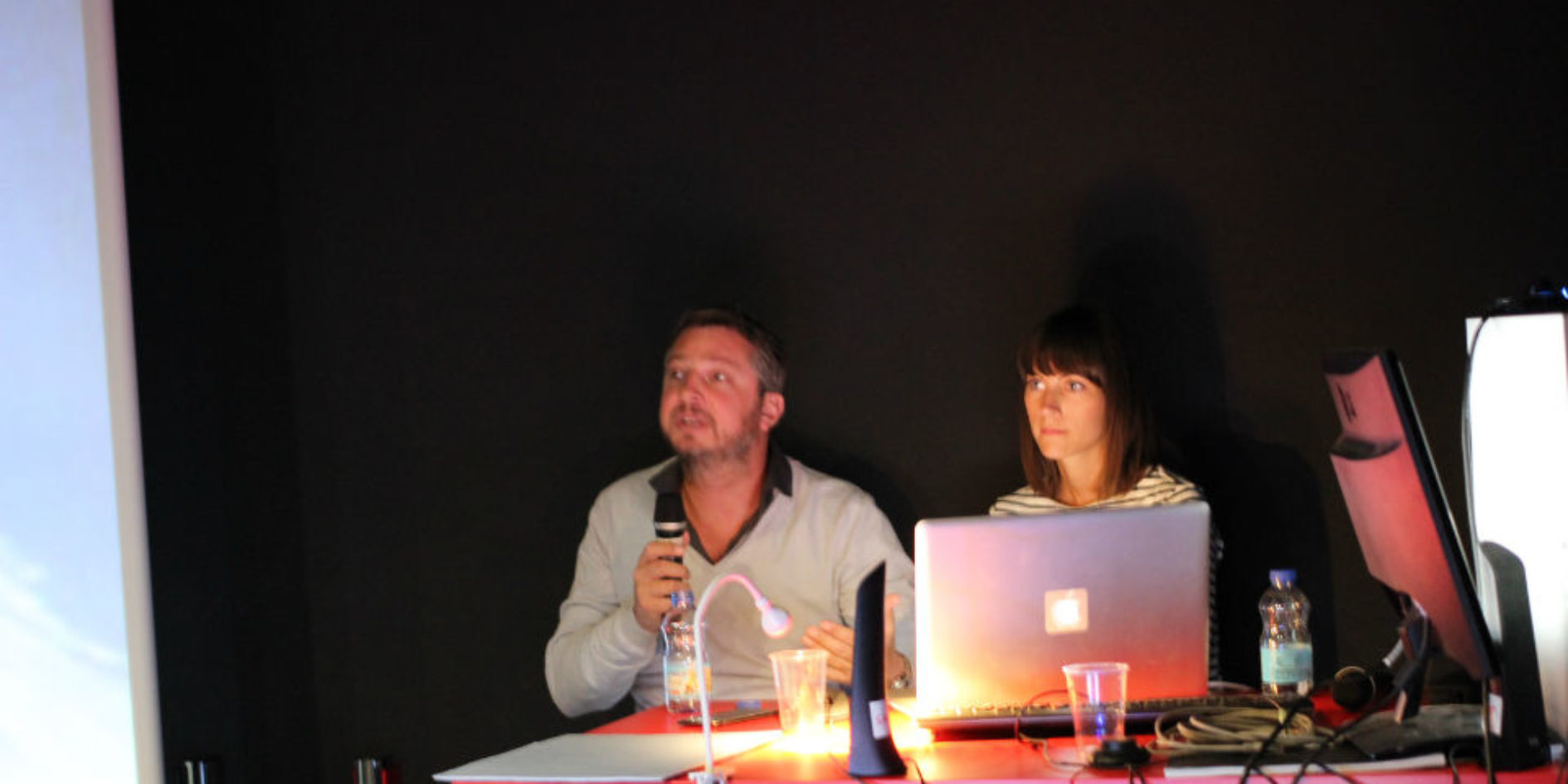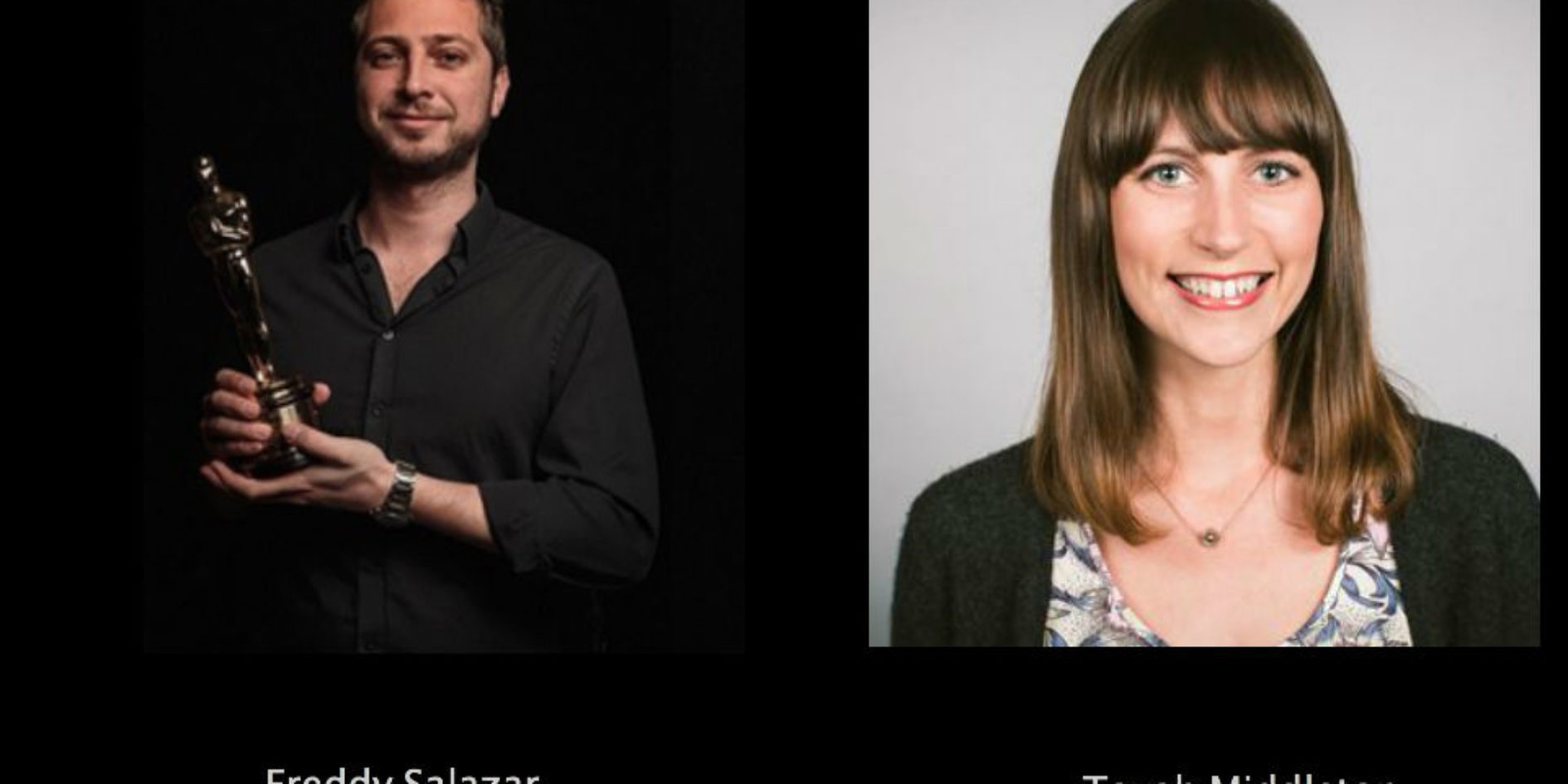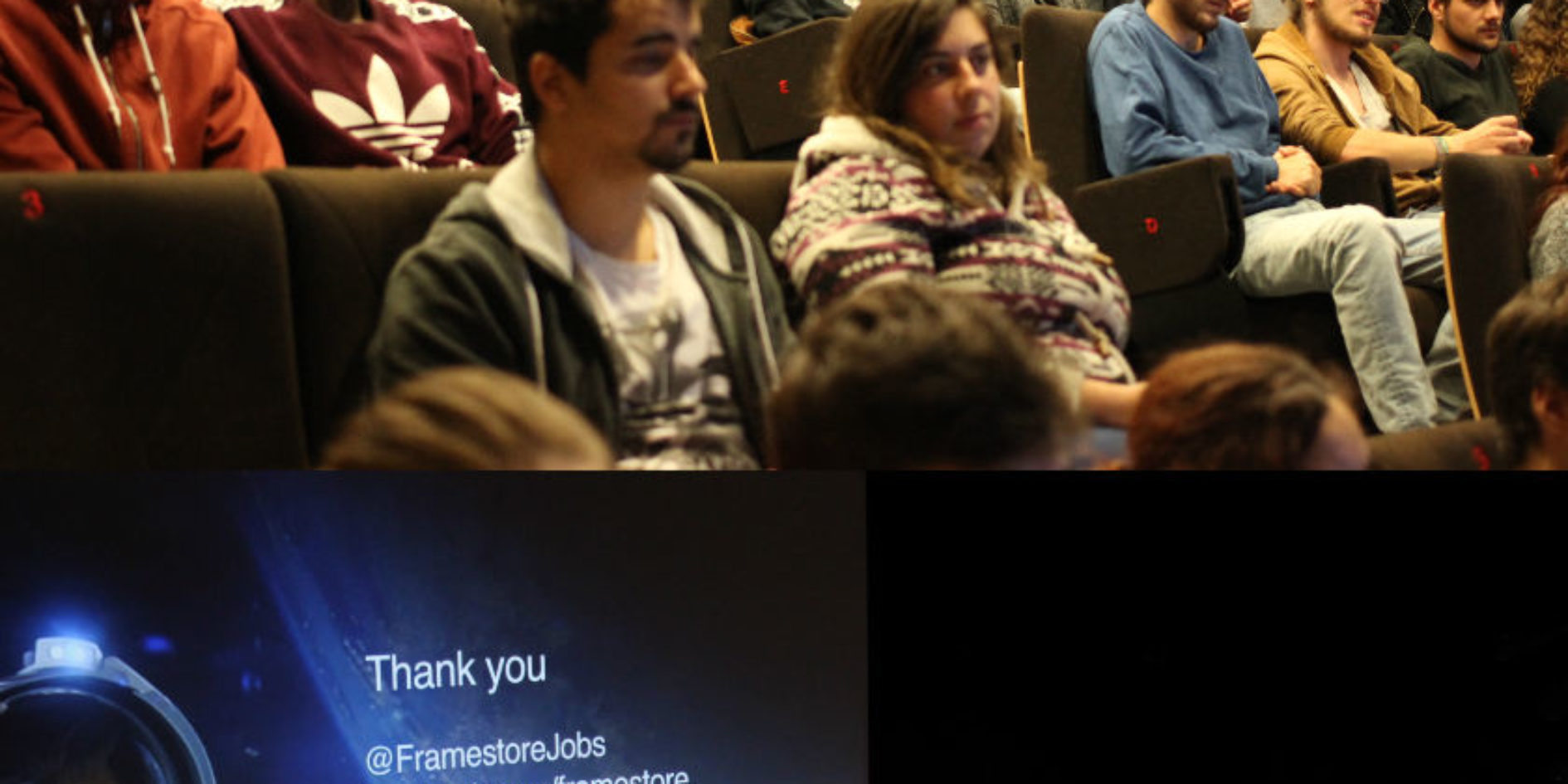 Framestore visits ESMA Montpellier and Toulouse
Toyah Middleton, recruiting manager at Framestore, and Freddy Salazar, head of the development department at Framestore, gave us the pleasure of spending a day at ESMA Montpellier and a day in Toulouse.
On the program, a very interesting conference on the relations with the customer during a production and the evolutions, which was followed by rich and diverse exchanges with our students in CG Animation and Special Effects. The afternoon was devoted to the presentation of end-of-cycle projects, of our students of last year. Below is the interview we conducted after the two visits of representatives of the studio Framestore.
The interview
– ESMA: Why did you choose to visit ESMA and not another school?
We chose ESMA because we have many former ESMA students working for our studio. Moreover, we like to visit this school during this period in order to make a small inventory of all the projects. The projects are quite advanced so that one realizes the potential of each short film.
– ESMA: Can you give me a summary of what you talked about during the student conference?
We made a small introduction to the studio Framestore. We talked about the history of Framestore and the advertising side of our studio. Notably the exceptional ability to create images of the highest quality. Finally, we concluded the conference by talking about the internships we propose.
– ESMA: Were there any questions that came back more than others?
The questions that often came up were: – what tools to master perfectly – how to sell to integrate the best studios of the world – how to make a showreel
– ESMA: What do you generally think about ESMA short films?
What we like about the short films of the ESMA are that they have the general characteristic of being very ambitious. We are always anxious to know how far they can go. Moreover, the short films are very different from one another, which gives us a great diversity in the proposals.