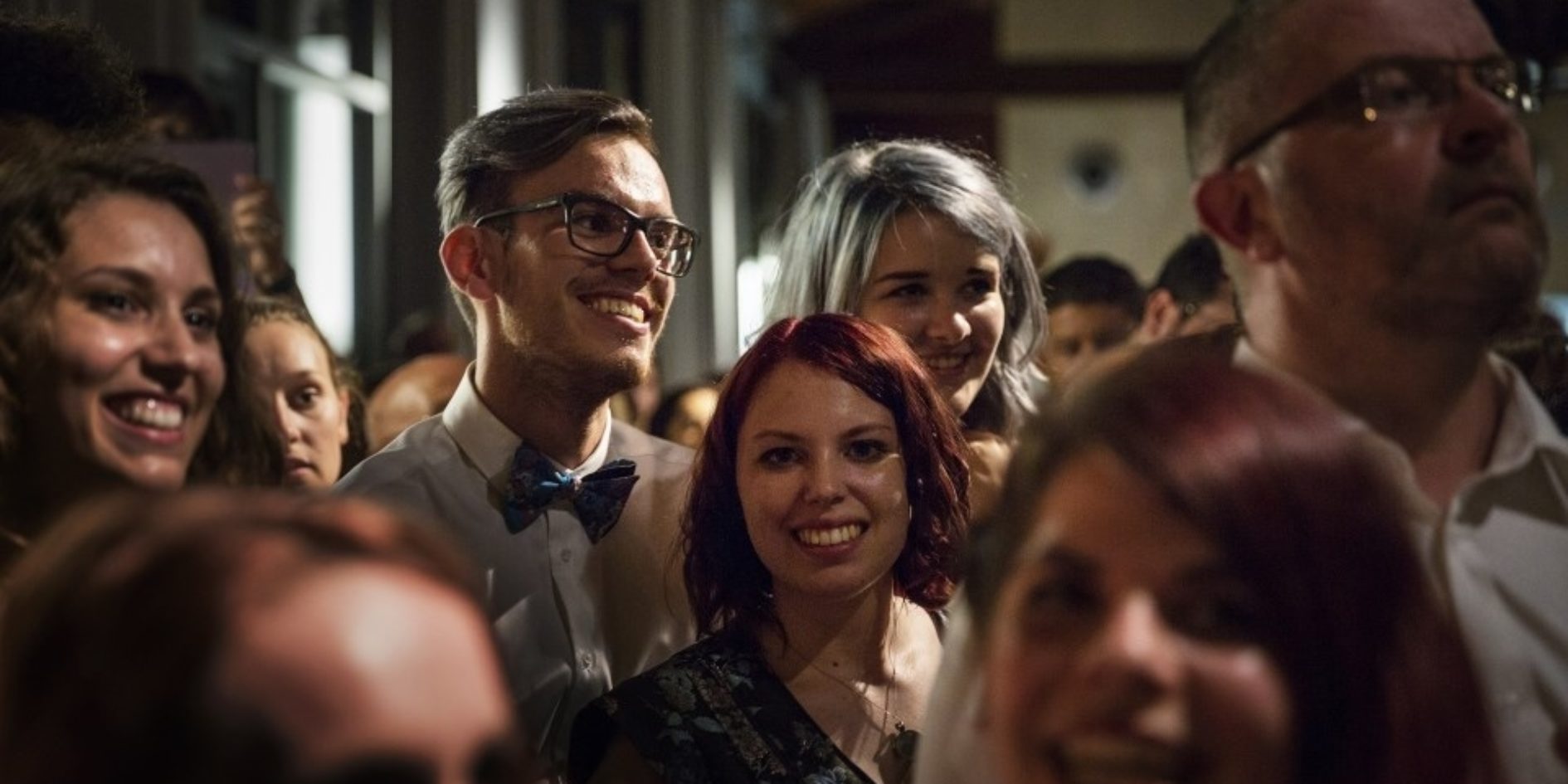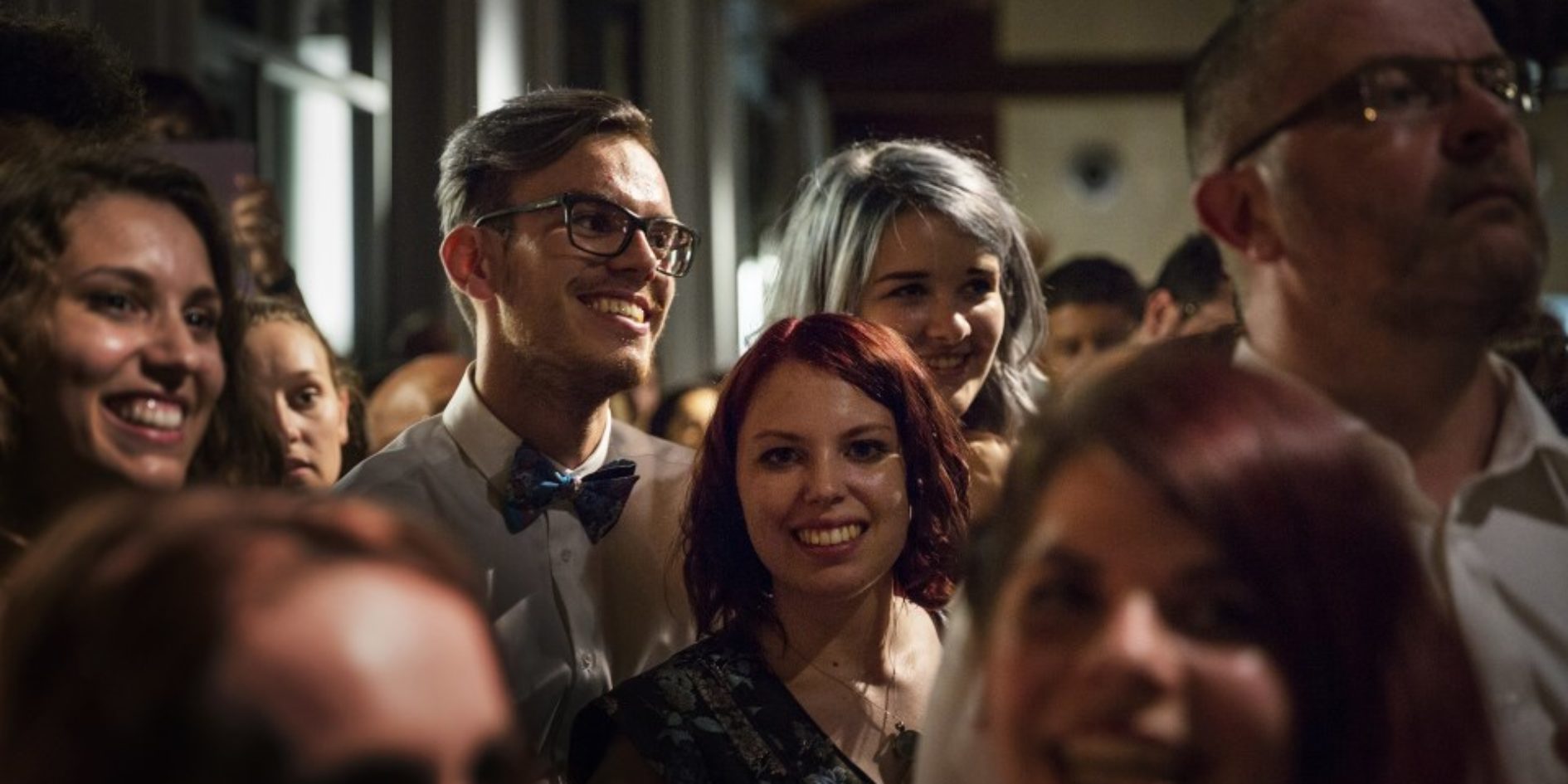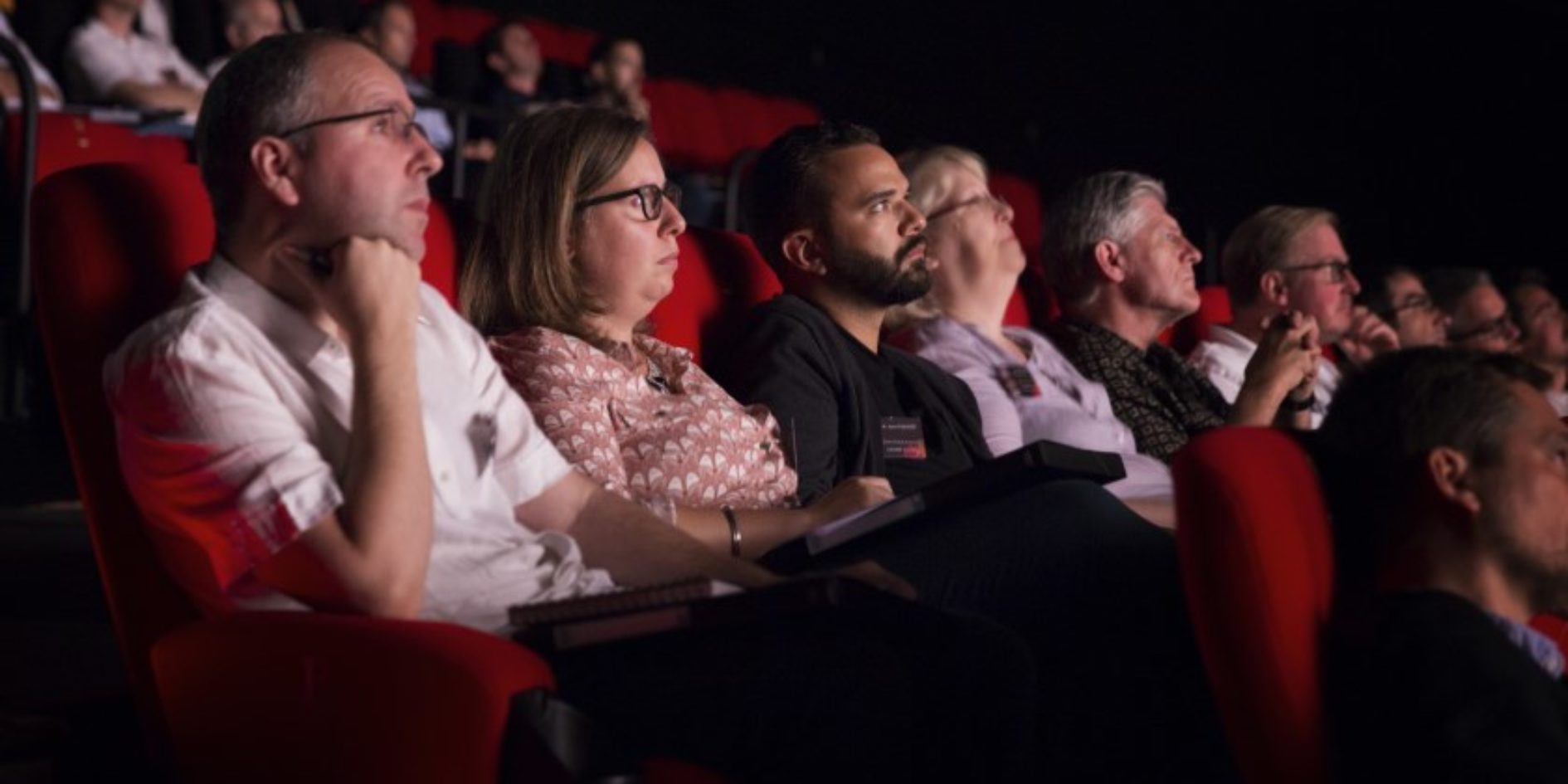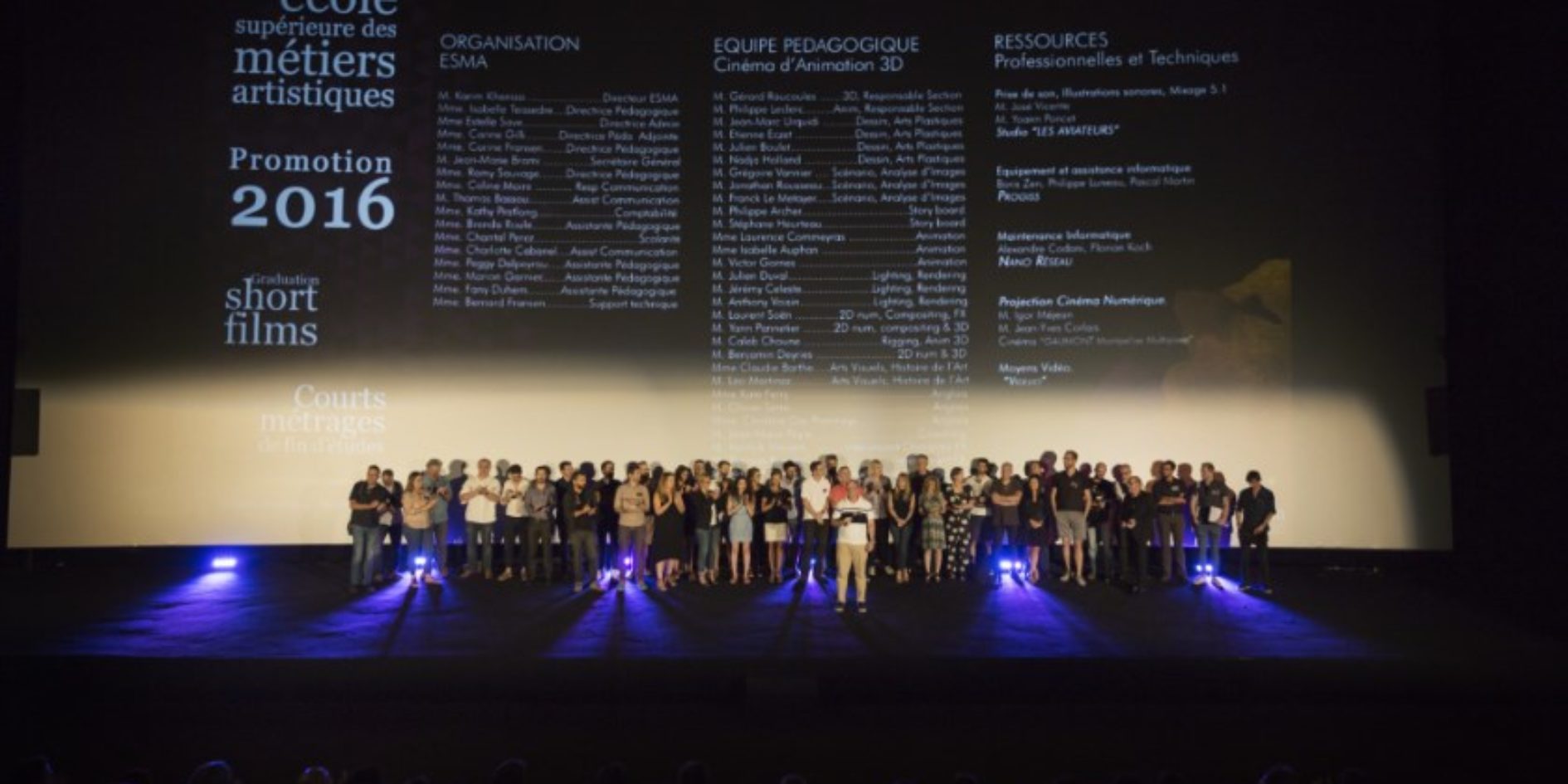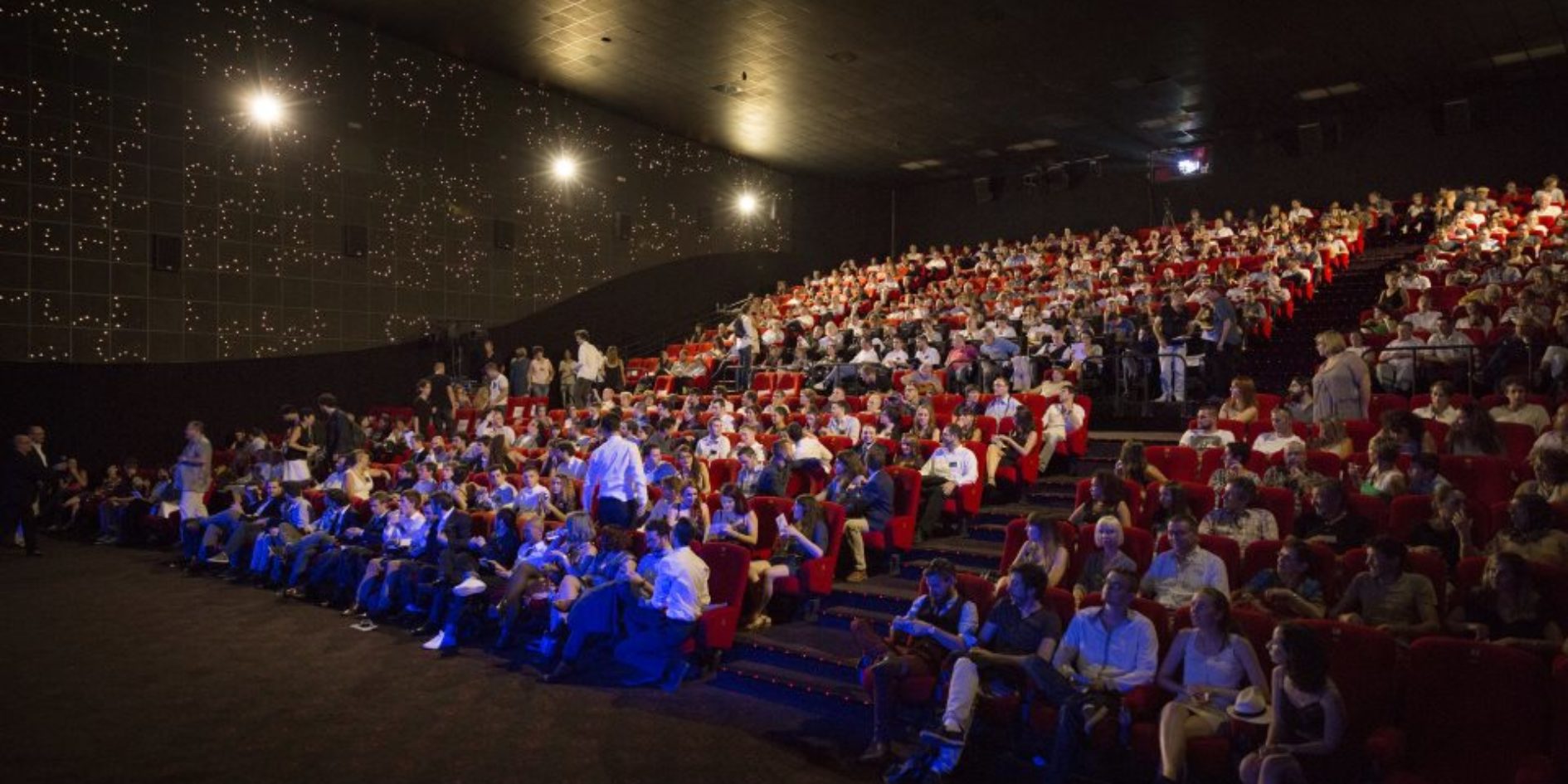 2016 Graduation Show
Last thursday, some professionnals from several animation studios came in Montpellier for the Graduation Show 2016 !
For this 2016 edition in Montpellier, the representatives of over 20 studios from all over the world have made the trip to assist to the preview showing of the 2016 ESMA short films.
Among them, Disney, Double Negative, Dreamworks, Illumination MacGuff, Method Studios, MPC, Passion Pictures, Supamonks, The Mill, Ubisoft, Creative Assembly, to name but a few.
At the end of the screening, these professionnals have gathered apart to define the prize list and decide between the 14 shorts, almost equally good.
The 1st prize and the public's prize have finally been given to Asteria, realized by Lola Grand, Alexandre Arpentinier, Mathieu Blanchys, Tristan Lamarca, Thomas Lemaille and Jean-Charles Lusseau.
The 2nd prize has been given to L'Aviatrice, realized by Laura Viver Canal, Perrine Renard, Jacques Leyreloup, Victor Tolila and Gaël Chauvet.
The 3rd prize has been given to Swiff, realized by Juliana Berckmans, Alexis Agliata, Arnaud Bellour, Theo Bonora, Thibaud Gambier and Romain Lavoine.
Two special mentions habe been given to Meli-Metro realized by Jade Guilbault, Alexandre Blain, Lucas Germain, Christophe Gigot, Andreas Muller and Simon Puculek and to Farewell realized by Adeline Jacquot, Eléa Trahay, Alan Sorio, Chen Yang Hsu et Paul Jourdain.
Congratulations to all the students, who have worked hard all year long, and to the educational teams of ESMA Nantes, Toulouse and Montpellier !