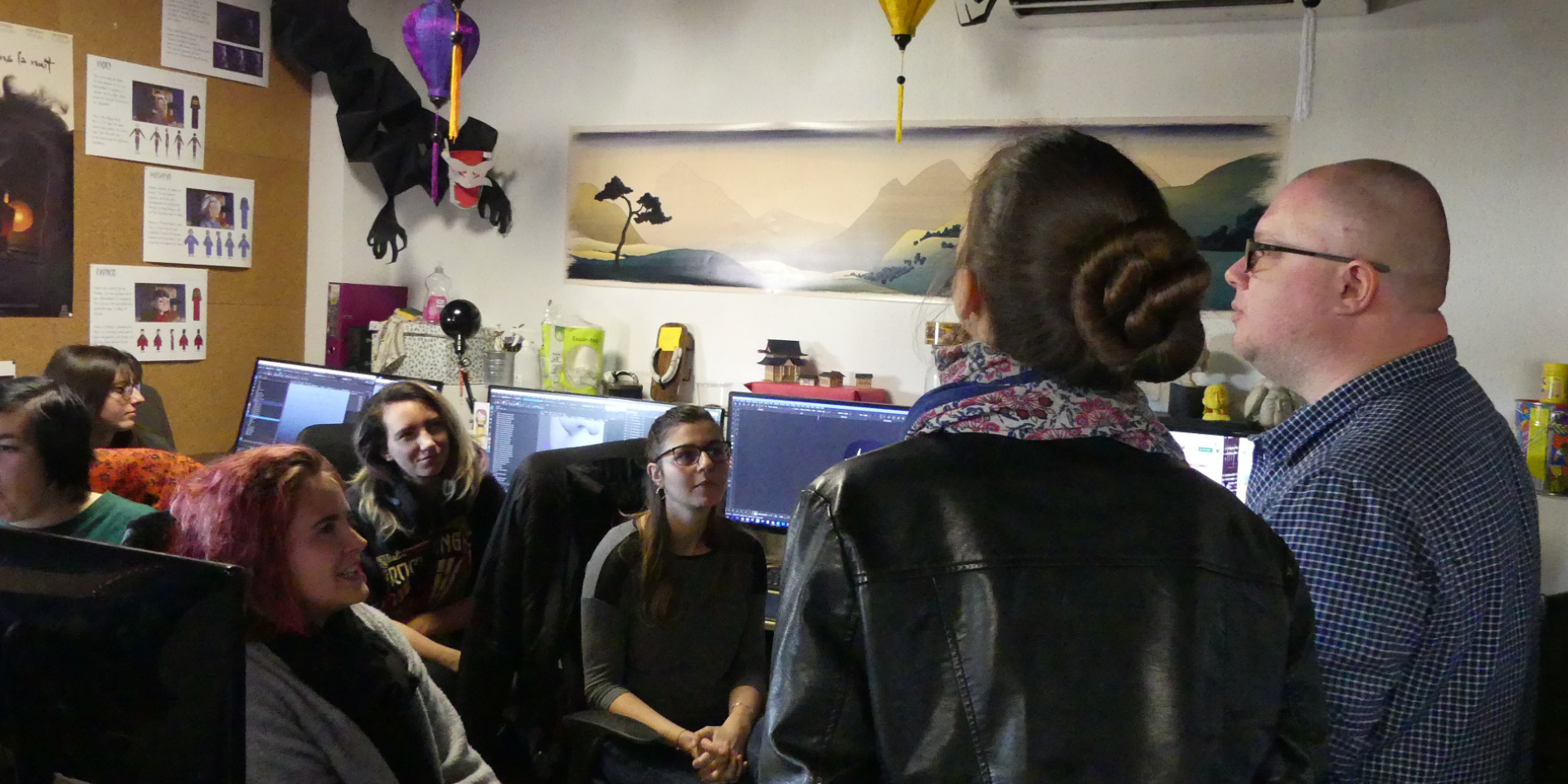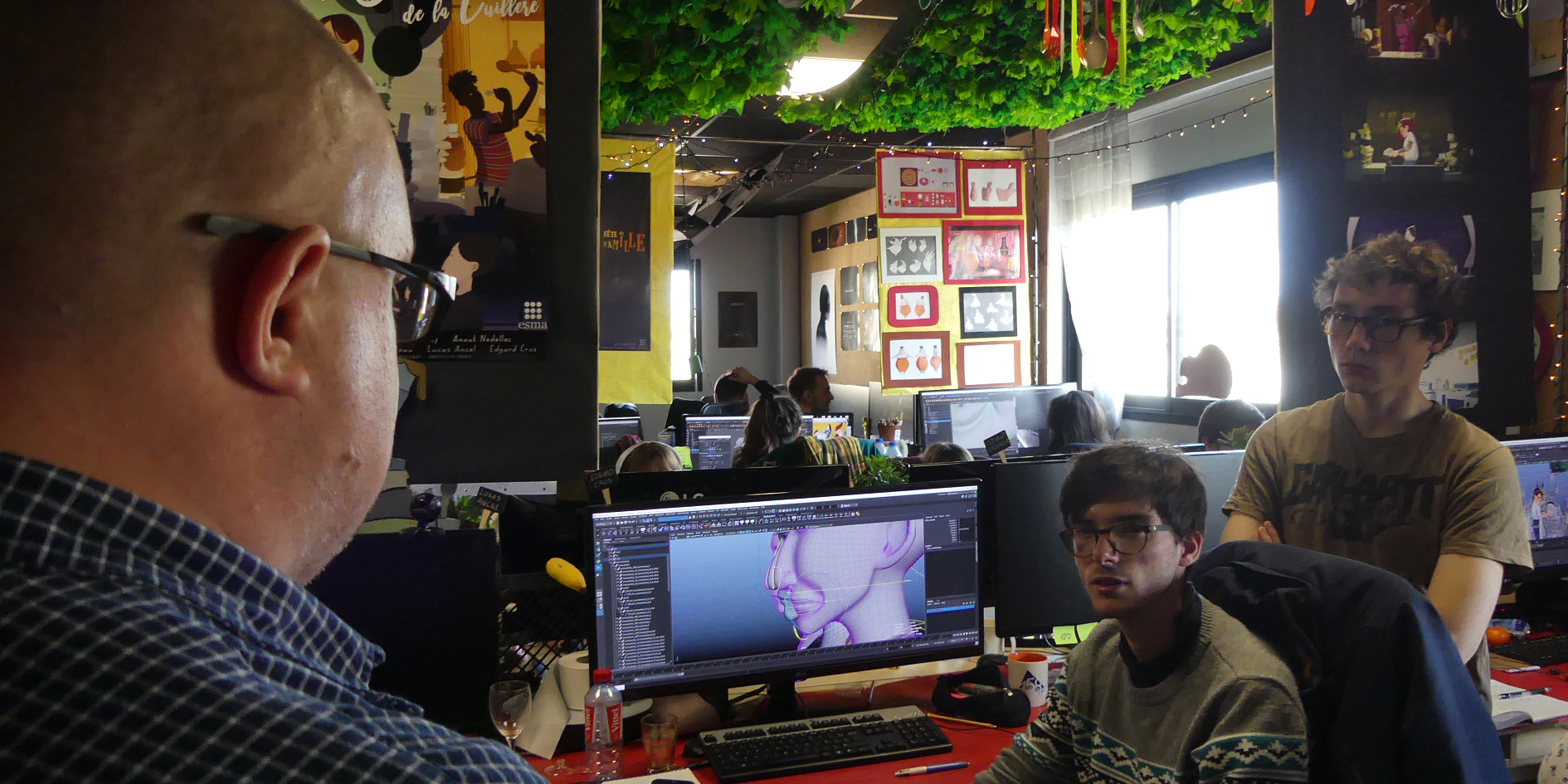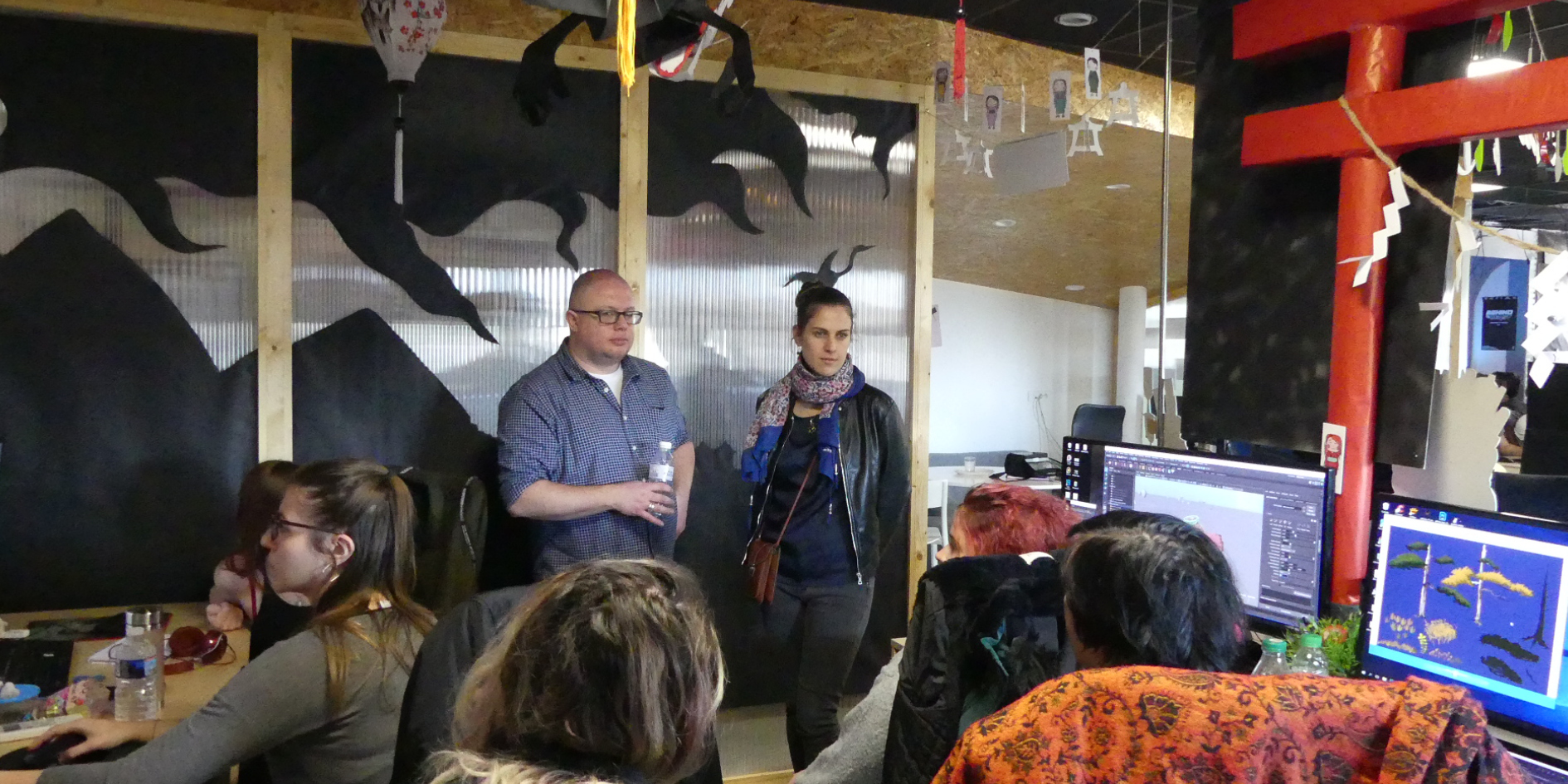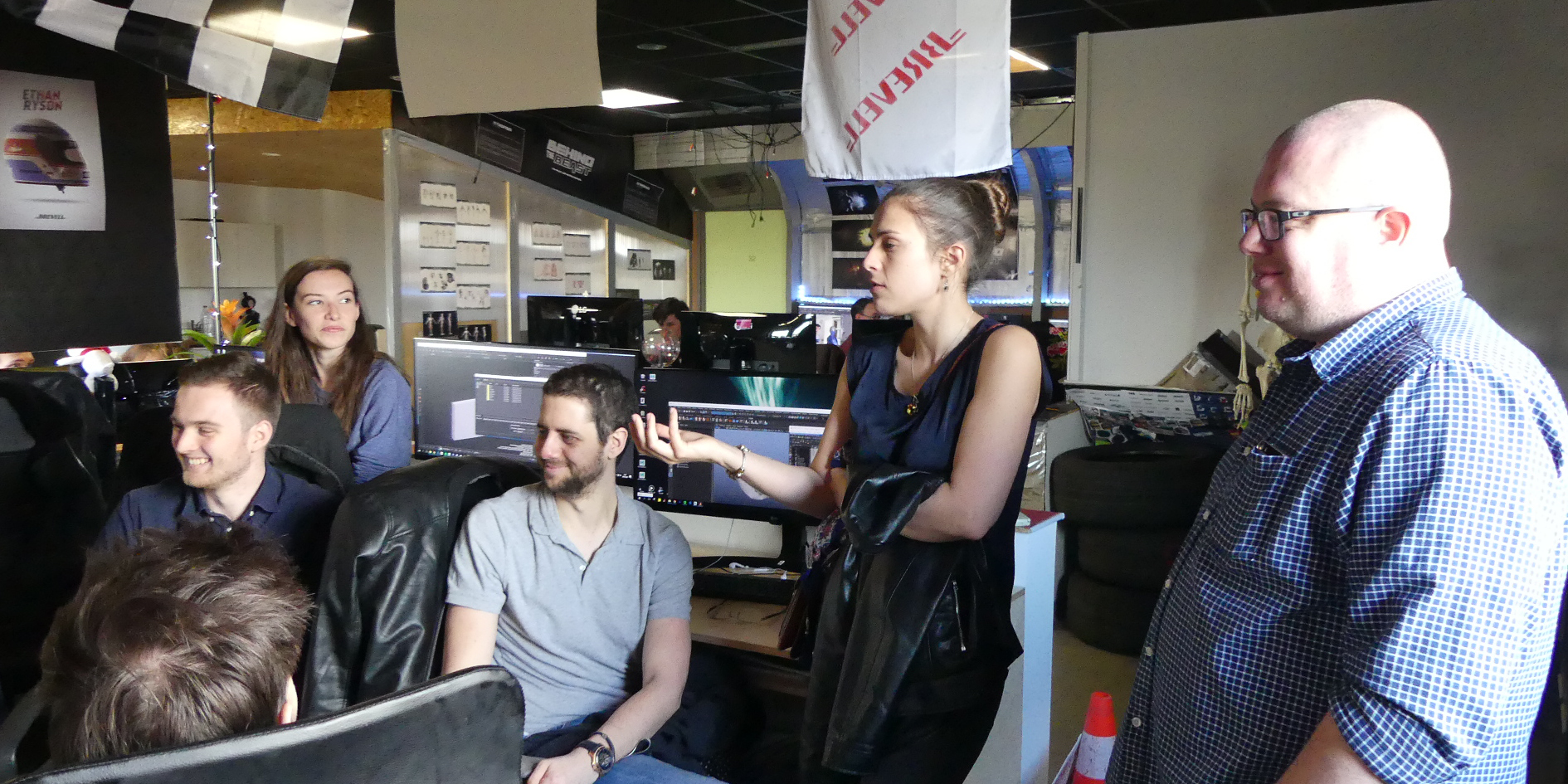 The londoner studio One of Us visited Montpellier
Conferences

. 19 Mar. 2019
Le studio One of Us was meeting the students of 4th of Cinema 3D & Special Effects on the campus of ESMA at Montpellier.
The 4th years of the formation Cinema 3D & Special Effects have meeting the londoner studio One of Us, with Ben Owen and Jessie Hereng as representatives. A new possibility for our students to meet professionals of this field and to exchange with them.
In a first time, Ben Owen and Jessie Hereng, during a conference, presented the studio One of Us, the projects wich working on and their expectations about their futurs coworkers. In a second time, they have met the students to discover their short film and to give some advices.
speakers
Ben OWEN : Crew Manager & Recruiter
Jessie Hereng : Lead FX artist
Interview
Can you tell us where you're from and what studio you are representing ?
Ben Owen : Jessie and I come from the studio One of Us, based in London and specialized in FX for movies and TV show.
Jessie is lead FX and I'm  Crew Manager & Recruiter.
What motivated you to come and meet ESMA's students ?
B. O. : All the time we are looking for brand new talents, creative people with strong technical skills whose we could ask to join us. ESMA is a school with a strong reputation about learning the entire animated film production chain. Coming here, we want to inform the students about opportunities for them in our studio, they know there is an alternative of big FX sutdios in London.
ESMA aims to train students to meet the ever changing needs of studios. Do you feel that the technical skills of ESMA graduates are truly in line with the industry's needs ?
B. O. : For a studio as One of Us, the generalist formation learning at ESMA is perfect ! It give students all tools necessary for a good comprehension of all the pipeline. When they join the studio, they adapt perfectly to the team. We are looking for this kind of generalist formation.
Notes or feelings about ESMA wich you would like to share ?
B. O. : I think that students who are learning to work as a small team, like at ESMA, prove to be a good preparation for a life in a small studio like One of Us. When they start in the studio the skills they have acquired previously the helpers. Communication between people is easier, with lots of interaction.
You have discovered the short film work-in-progress of our students. What do you think about it ?
B. O. : Movies looked very promising ! The stories and all of elements are really good. It's creative and beautiful. There is a lot of talent from students. We are so impatients to see the final result !