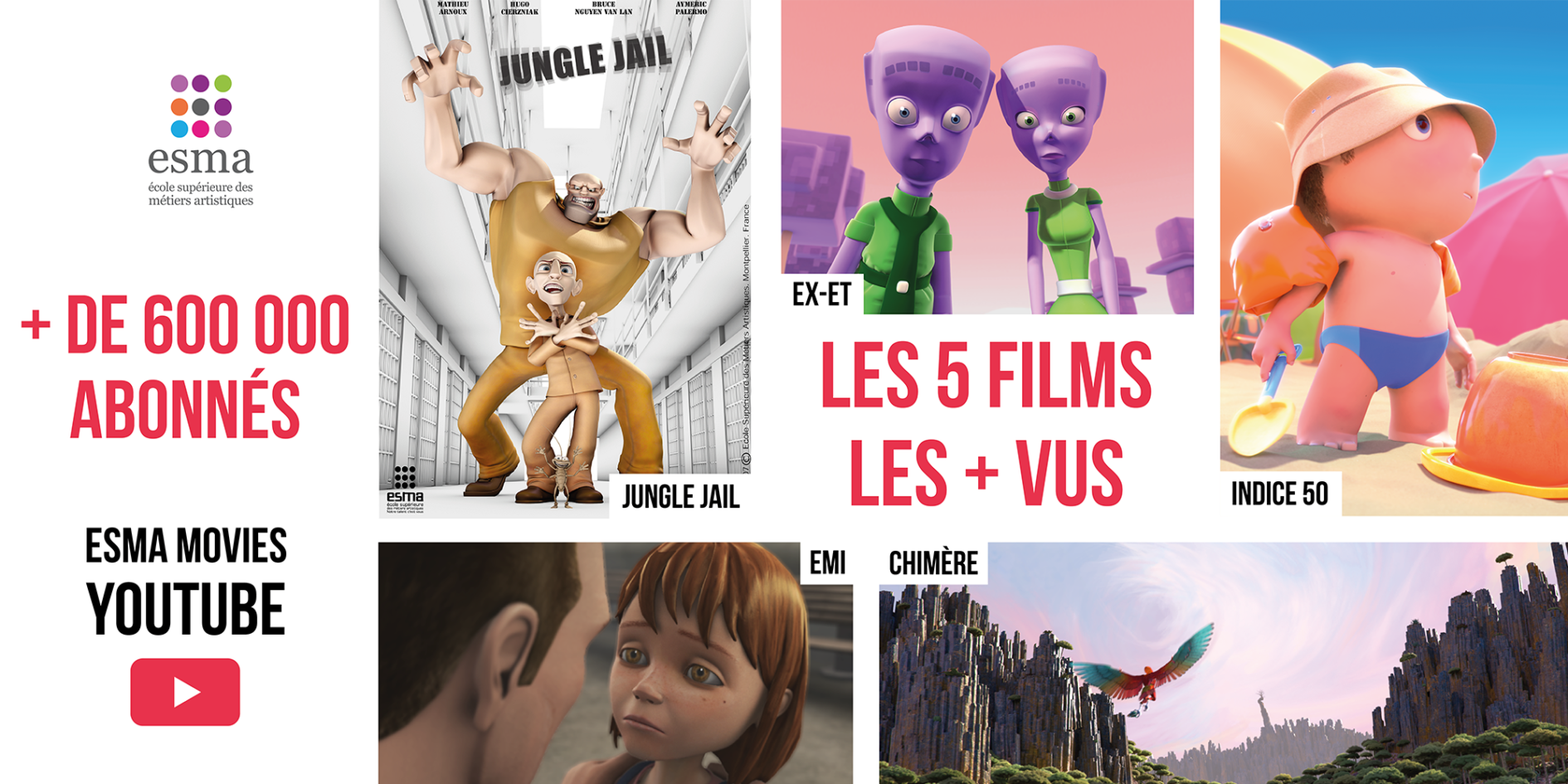 More than 600,000 subscribers on our YouTube channel
Our channel ESMA Movies has just exceeded 600,000 subscribers, and has more than 151 million views
This is the opportunity for us to make a "best of" and to present you the TOP 5 most viewed movies of our Youtube channel since its creation!
TOP 5 most viewed films since the creation of the channel
1. 'Jungle Jail', with more than 31 million views. This is the story of a young prisoner who arrives in a zany prison where anything can happen.
2. 'Indice 50' with 25 million views. A family arrives on a crowded beach to spend their holidays, however a mosquito will transform their wonderful day into hell…
3. 'Emi' with 18 million views. Lost in a dream space, a father try to save his daughter…
4. 'Chimere' with 8,000,000 views. Somewhere, on a remote island, a Harpy is hatching her egg, but a vicious creature is going to steal it from her. She will have to defend it at any cost.
5. 'Ex-ET' with 4,318,000 views. On another planet, where order is put first, a playful kid with a behavior completely different from his peers disturbs the peace around him.