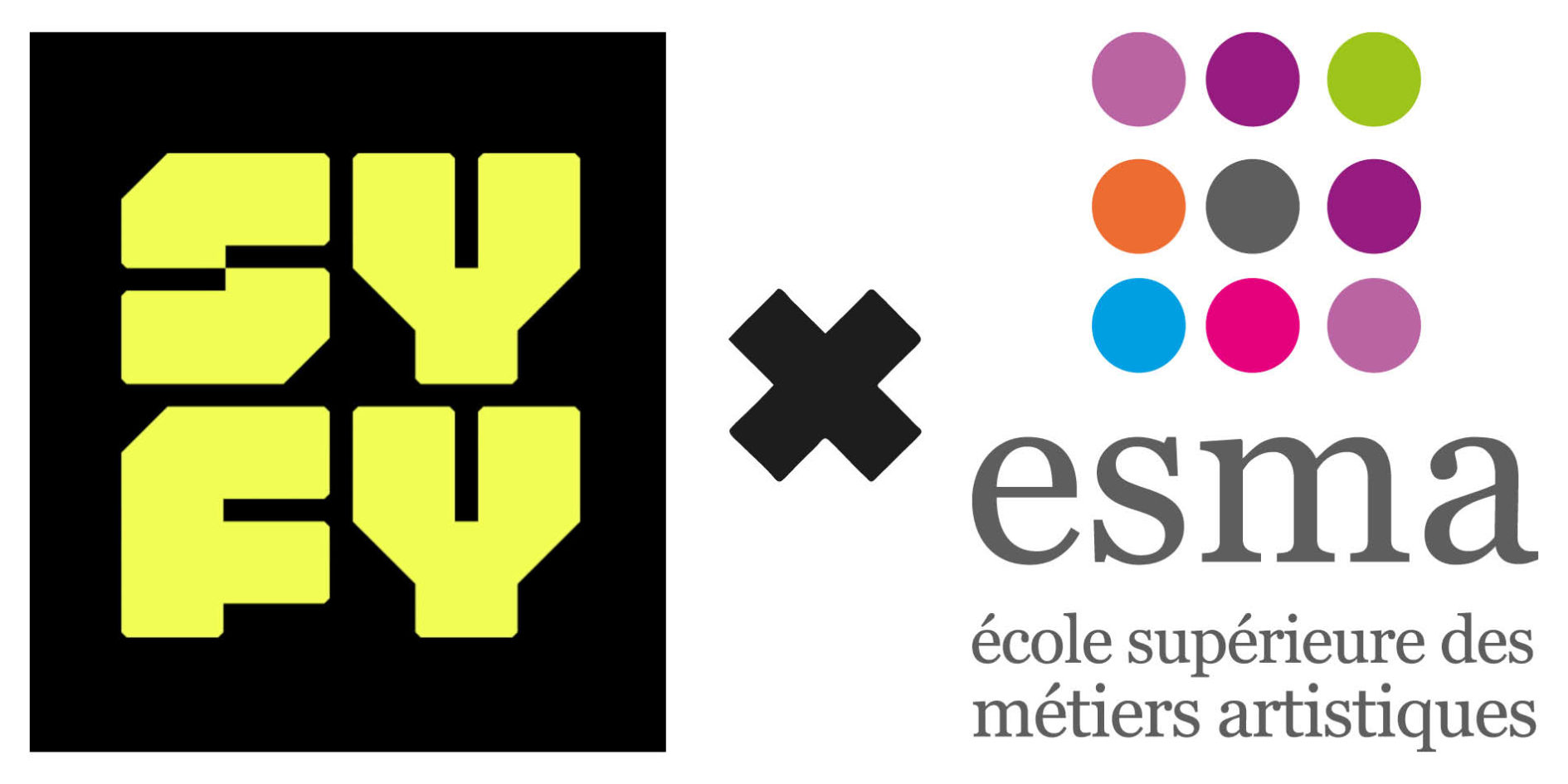 Renewal of the partnership with the SYFY channel
ESMA and SYFY renew their partnership initiated in 2018 with a new playlist of 12 films! Proof that the short films made by our students are attractive and resonate with a wide audience.
ESMA FILMS ON TV screen
Launched in 2005 in France, SYFY is a French version of the American version. This channel is dedicated to the promotion of films and series dealing with the worlds of science fiction and fantasy, in itself the meeting place for lovers of imaginary worlds. The SYFY channel is popular with the French-speaking public, reaching no less than 4 million subscribers on its Facebook account.
In 2018, ESMA and SYFY inaugurated their first partnership with the broadcast of several short student films on their channel. The success of ESMA's films is undeniable, and two years later, SYFY wanted to renew this collaboration. It was a win-win exchange, since the channel could thus diversify its offer to its audience and ESMA could reach a wider audience beyond the festivals or the Youtube channel. It is also a great reward for student films, and therefore non-professional films.
A TAILOR-MADE SELECTION
This time a total of 12 short films were selected: Behind the Beast, Mécanique, Made in France, Achoo, Une lanterne dans la nuit, Swiff, Charmeurs de Verre, Onsen, Le Phare, Lazare, Lion and Familiers. They have been added to the first playlist – still on air today – of Or Bleu, Missing Key, Clocky, Forward March, Tea Time, Château de sable, L'incroyable Marrec, Ad Vitam Aeternam, The Legend of Rurik, Luxna,Raphaël and Ice Pepper.
Among this new selection, we count no less than 5 films from the 2019 promotion! This is a wonderful opportunity for our – recently graduated – students, who see this as an opportunity for their film to have a significant impact, as the small screen remains an essential medium in many homes. As not all the films from the 2019 class have yet been broadcast on our side, we have no doubt that, if there is a new extension, several of them will be added to this great list!
Thus, these films will have the privilege of carrying the school's colours as well as French know-how to the 4 corners of the world.
Faced with this selection, the directors of the film Lion shared a word with us:
We are delighted that a TV channel is interested in our student film. Seeing that the project in which we have invested so much time and energy is being broadcast is a great reward for us. It's a great opportunity to showcase our work as well as that of the school and we hope that the story will appeal to the viewers.
Mélissa Fournier, Gaïanka Martinet, Coline Mesplou, Pauline Toutain, Thierry Hav, Amélie Goursat.
You can watch the films on our Youtube channel.