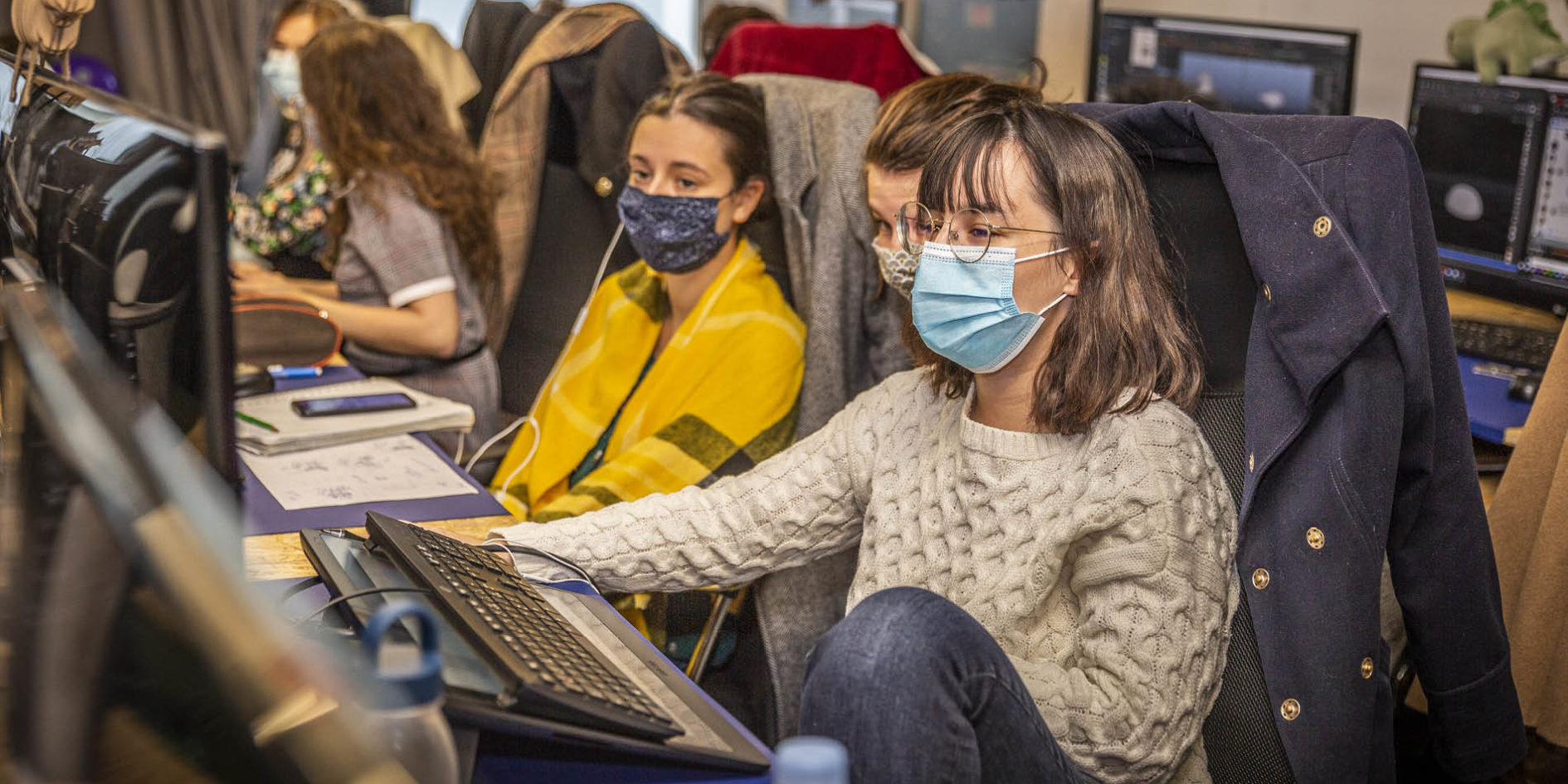 The game of mistakes in CG animation with Florian Landouzy
Florian Landouzy spoke to the 3rd year students of the CG Animation and FX Master Degree during a workshop. He presented a CG animation case study and then introduced Tsunami Studio, which he co-founded in January 2020 and for which he is the animation director.
OPTIMISING THE WORKING METHOD
As a studio director, Florian Landouzy regularly works with ESMA graduates. As a connoisseur of CG Animation & FX Master Degree, he knows that the teaching provided is intended to be as complete as possible, thus enabling our young graduates to arrive on the job market armed with effective practices and a sharp eye. But despite everything, no one is safe from mistakes and Florian Landouzy had fun preparing a game to develop the students' sense of detail.
To further educate their eyes, he organised a game of 10 mistakes: identify between two animations the one that contains a handling error and the one that does not. As future professionals, nothing should escape them, they must learn to detect errors in order to avoid or correct them.
This was a beneficial activity for our students, who were able to sharpen their vision as young professionals and develop their attention to detail. Afterwards, the students will be able to improve their projects and simplify the relationship with the CG animators, both for the production of their final film and in their future careers.
Following this workshop, Florian took the opportunity to make a diversion and meet the fourth year students who are in the middle of making their final film. Indeed, he is a regular participant in the end-of-studies jury. His long experience as a professional in CG animation – as well as that of a studio director – allows him to give judicious and relevant advice. Benefiting from a professional's view of their project, the students will be able to integrate this feedback and thus perfect their film.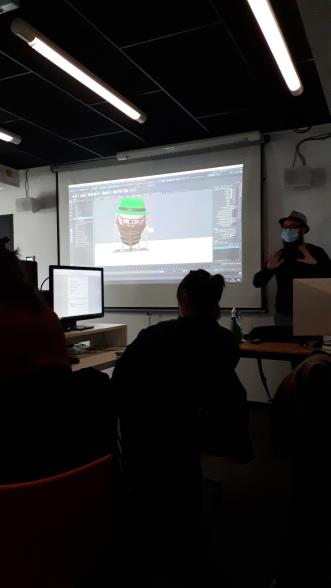 A FEW WORDS ABOUT FLORIAN LANDDOUZY
Florian Landouzy, aka LanXII, has been working in the world of CG animation and special effects for over ten years. In 2007 he co-founded the SupaMonks studio, specialising in 2D and CG animation for advertising, game trailers and TV series. In parallel, the studio also offers a SupaResidency programme allowing selected artists to carry out a project, similar to an artist residency. During his twelve years with the studio, Florian has worked as a director, animation supervisor and art director.
Recently, at the beginning of 2020, Florian embarked on a new adventure: Tsunami Studio. This young company specialises in turn-key animation for the CG industry, production companies, video game publishers and agencies. Once again he plays the role of director and animation director.