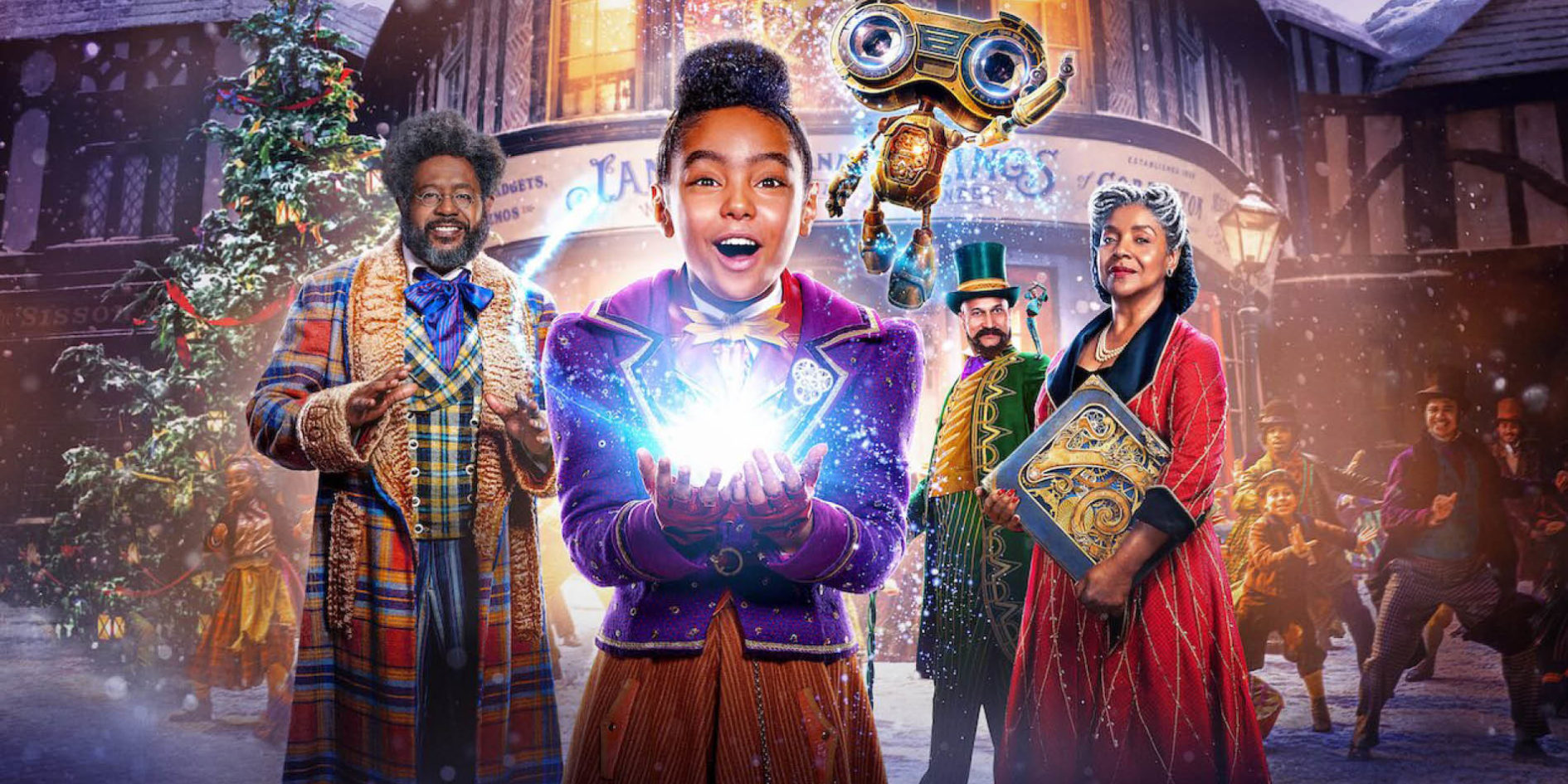 Lorène Bettker
Graduating in 2014, Lorène flew to Canada to pursue a career in lighting. Her goal? To integrate a VFX studio in order to achieve credible illusion on screen. Her encounter with the applied arts was love at first sight. Since her training at ESMA, she has developed a passion for drawing and painting, an activity she pursues in parallel with her job in CG animation cinema.
Looking back on your ESMA years
WHY DID YOU CHOOSE TO INTEGRATE A 3D ANIMATION & SPECIAL EFFECTS FILM TRAINING COURSE?
I have always been attracted and fascinated by the world of cinema. When I arrived in my final year I still didn't know where to go. So my parents really encouraged me to choose what would please me even if it meant turning to the private sector.
Soon after my parents told me to go the private route, I realised that the animated shorts I had been watching endlessly on Youtube for several weeks were actually student work! I exploded with joy inside, passionate about cartoons, I saw the chance to learn how to make them!
I think that the week after, my file was sent.

WHY DID YOU CHOOSE TO INTEGRATE ESMA TRAINING?
At the time, I was completely unfamiliar with this environment and I was already very surprised to see that it was a higher education course that existed. After seeing the short films (of which I have very fond memories), I didn't need to look for schools offering this circuit, it was the ESMA circuit that I wanted. The one of the videos I had been watching for months, completely fascinated (Jungle Jail, Frat, My friend Charly, In the head, Oracle).
WHAT DID THE TRAINING & TEACHERS BRING YOU?
The CG animation cinema training gave me a very complete level of knowledge to launch myself into the professional world. ESMA's training developed in me a strong artistic sense and I sharpened my eye. The teachers brought me their artistic vision and the sharing of their knowledge. They also got us used to working with deadlines and a heavy workload, a rigour in my work.
WAS THERE A SUBJECT THAT YOU PARTICULARLY APPRECIATED?
My encounter with ESMA was my encounter with the art world. I didn't know how to draw when I started school, or at least I had never tried to develop these qualities. At the end of my Upgrade in Applied Arts, drawing was now an integral part of my being, a real passion was born. Since my great passion and pleasure in life, it is graphic creation (traditional drawing, acrylic painting, digital painting).
This passion was transmitted to me by Mr Etienne Eczet, our drawing teacher. He had the right words to develop our eyes, he literally taught me how to look.
On the computer graphics side, I loved the rendering / lighting theory classes, for me it was at that moment that we created our images.

HOW WAS YOUR PROFESSIONAL IMMERSION AFTER LEAVING THE ESMA? AND WHAT DID YOU EXPECT AFTER LEAVING YOUR STUDIES?
At the school selection interview, the promise was that 96-98% of the students would find a job within 6 months of leaving school. (Having taken out a student loan, this was crucial).
Indeed, I myself signed a contract with MPC in London just three weeks later, to start my career 3 months later.
The induction process went extremely well and I owe a lot to ESMA's training. Certainly in a studio the pipeline is learned, the tools and the specificities of each department, but thanks to the training, my understanding of other departments was rather complete for someone who hadn't yet worked in the field. I remember finding the beginnings too easy hahaha! We are taught to do a lot at ESMA, it's a generalist training and the exercises we have to do lead us to use at least three disciplines, so to find myself in charge of only one discipline, only one aspect of production, it was surprising at first, but very pleasant to be able to specialise in this way!
Once I got into a studio, I realised that the professional VFX environment was less intimidating than I thought it would be and I didn't find it difficult to change studios. Especially when ESMA's reputation is behind you, I've never worked in France, but abroad the ESMA training on my CV has always had a small effect (I was even told once in an interview: "We're so happy with the only ESMA student we've hired that your CV has priority because you come from the same background").
Your career path
CAN YOU TELL US ABOUT YOUR JOB AT TD LIGHTING? WHAT DOES IT CONSIST OF AND WHAT DO YOU LIKE ABOUT IT?
Lighting TD is about bringing light into the 3D scene in order to: see something first but above all to give an intention. It is also responsible for cutting out the different elements to be rendered and how. Are we rendering the character on the set, or are we going to separate the character from the set? What about the hammer he throws in the air, does he also have to separate it and render it separately from the other elements? What AOV / utilities will the composer behind need to do his work best and easiest, how can I help him?

But TD lighting is also responsible for the quality of the image it renders, we want to be able to read all the elements of the image, in the best quality, but without problems. It is also in charge of optimising its use of the resources needed to render its shot – we are talking about optimisation here.
It's also the TD lighting which, at the end of the day, takes over the work of all the other departments upstream. It must therefore also communicate with these departments if something goes wrong and is overlooked by supervision.
CAN YOU TELL US ABOUT YOUR TIME IN THE DIFFERENT STUDIOS WHERE YOU HAVE WORKED? AND WHAT THESE EXPERIENCES HAVE BROUGHT YOU?
I am perhaps not the best placed to answer this question. I had the chance to join Framestore in my first professional year, 9 months after my graduation, and I am starting my 6th year in this studio as a Lead now.

Immediately after leaving school (contract signed in October) I landed my first job at MPC in London, for the experience in this studio, it brought me back to reality. Two weeks after my first day, 200 people found themselves fired, including all the new little juniors like me. I was able to land another job in just under a month (they were so happy with the only ESMA student they had hired, in lighting as well! that for them it was a no-brainer) at MILK VFX.
A three week trial period, and I signed again. It was a very enriching experience in a studio of less than 80 people, a very family atmosphere but a lot of work and very complete! A real application of my qualities learned at school, being a relatively small studio, their use of Maya was close to what we had been taught at school. It was by far my best human experience in a studio, everyone knew each other.
A few months later I left for Framestore.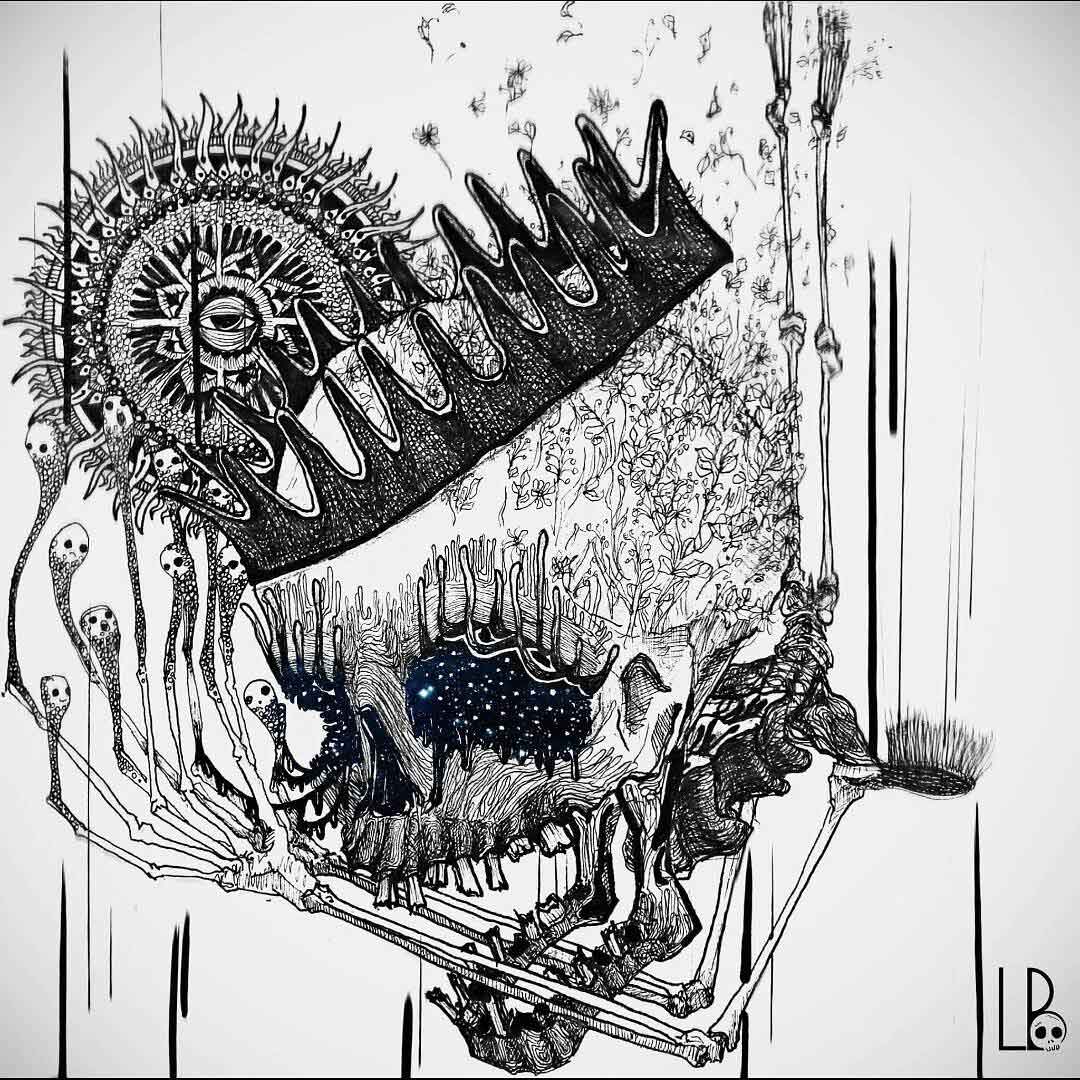 CAN YOU TELL US ABOUT THE DIFFERENT PROJECTS YOU HAVE WORKED ON IN THE DIFFERENT STUDIOS WHERE YOU HAVE WORKED?
I started working on the anime series Thunderbirds Are Go! when I was at MILK VFX.
My first project at Framestore was Geostorm, with a Mayan scale x10.000 which was done for Gravity. Very challenging to manage as the scenes were huge. I then moved on to Beauty and the Beast, Kingsman, Fantastic Beast 1, Thor Ragnarok among the most outstanding.
It was for London, once I moved to Montreal, Canada, I had the chance to work on Christopher Robin, the quality of Porcinet and Eeyore's assets just sent me into another world.
I then moved on to lead the Lighting team on Detective Pikachu, Artemis Fowl and Jingle Jangle, the Christmas story on Netflix and worked as a Senior on Tom and Jerry which will be released in 2021.
YOU HAVE BEEN WORKING FOR 6 YEARS AT FRAMESTORE. WHAT DO YOU LIKE ABOUT THIS STUDIO?
It's a human studio that strives to value its artists and tries to make them stay.
SINCE THE BEGINNING OF YOUR CAREER YOU HAVE WORKED IN BIG STUDIOS AND ON BLOCKBUSTERS EXPECTED ALL OVER THE WORLD. ISN'T IT IMPRESSIVE WHEN YOU COME OUT OF SCHOOL?
Having grown up at Disney, having had the chance to work "for them" on Beauty and the Beast was a dream come true. And as a rule, whenever I work on a Disney production, I'm thrilled!
When I work on a Marvel, it's pride by proxy because my father has been an ultra fan of the universe since its beginnings as a comic book. To be able to bring him goodies from the Marvel client sometimes, like collector pins, and tell him that I was involved in the production of one of these blockbusters, no matter how small, is just great.

But it had nothing to do with being impressed, I was pretty proud hahaha. Some friends who didn't really know what I was doing suddenly found a passion for film credits, it was very funny.
It's rather your colleagues who are impressive, you arrive with three months of experience and your neighbours at the table have 12 years and more of experience in the company, so they tell you that you are only a small link in the production chain of a film, but then sitting next to the tenors, you really realise the size of your link.
HOW DO YOU FEEL WHEN YOU SEE YOUR WORK PROJECTED ON THE BIG SCREEN OR ON TV? AND DO YOU GO AND SEE THEM IN THE CINEMA?
The first projects are pride in not knowing what to do with them. In fact, I opened with Beauty and the Beast at the cinema, the first time I stayed to read the credits! I was also very lucky to be credited on all the projects I've worked on so far (it's really not guaranteed in the industry). Now that I'm Lead it's much more assured.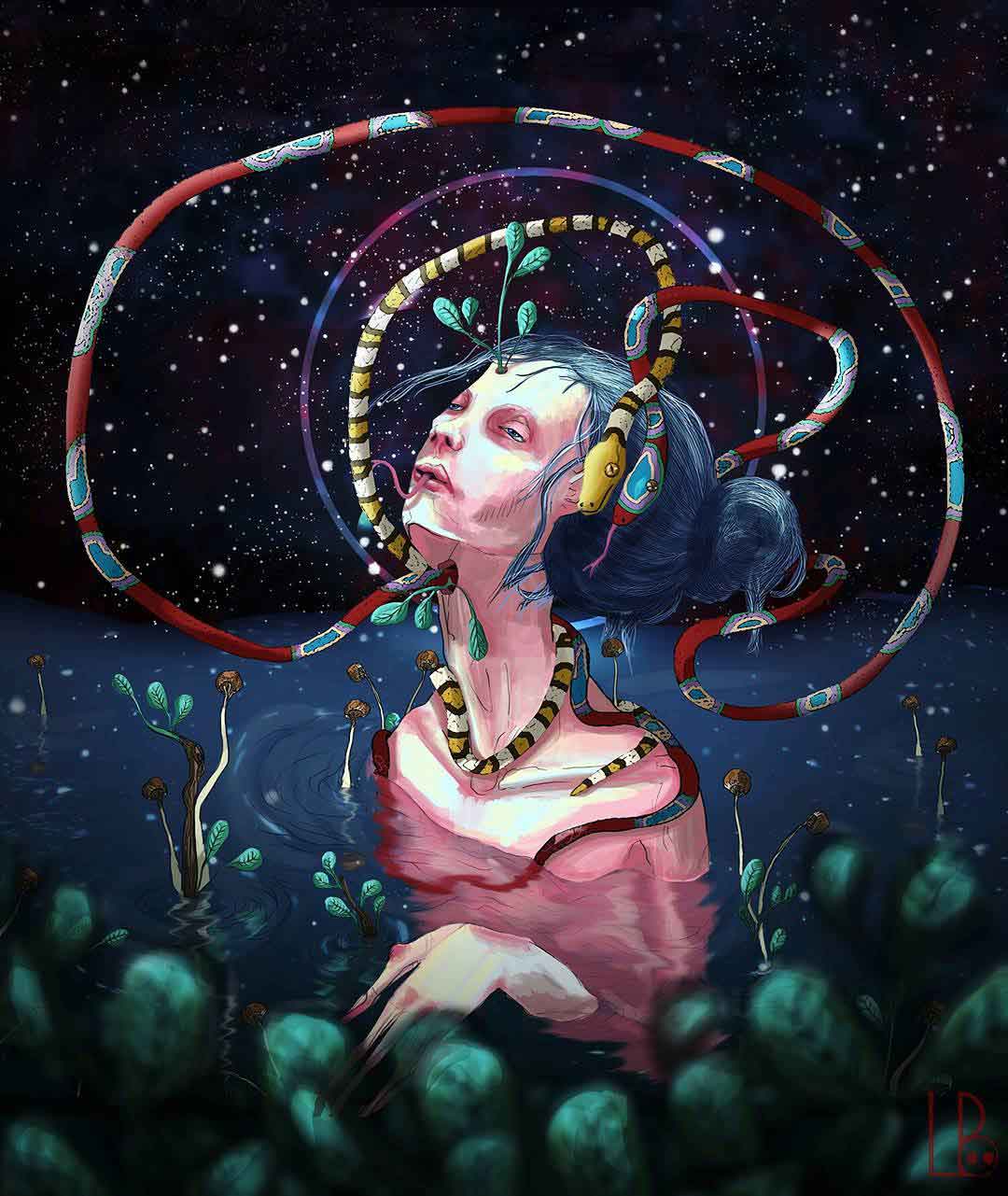 When it's not your first projects anymore, I know I notice everything that's wrong in the shot now, or you remember the supervisor's notes on this or that detail and sometimes it's hard to see anything else. I am still very proud of the work delivered but with an educated look over the years.
Forced to say that I have seen very little of it in the cinema. I usually wait for them to come out on DVD, the physical medium to watch them. But cinema or smaller screens at home, the feeling is the same.
WAS IT A CHOICE ON YOUR PART TO GO TO SEVERAL COUNTRIES OR DID YOU RESPOND TO OPPORTUNITIES?
I have always wanted an experience of living abroad. When the school brought us to the Annecy festival, everyone was jostling for the MPC representatives who were there. I followed the movement and I realised that it was this kind of studio that I wanted, making Minions didn't interest me, I wanted to cheat reality. Then I did some research and found out that it was the Framestore studio that had worked on the white dragon flying in Harry Potter. I had finally found the difference between an animation studio and a VFX studio.

Unfortunately, France is frankly not up to date when it comes to cinema and VFX studios exist only on a much smaller scale than its Anglo-Saxon neighbour. And not on the same type of project.
I would like to return to France, but I refuse to work in Paris… So I'm not ready to go back haha.
IN THE COURSE OF YOUR VARIOUS JOBS, HAVE YOU BEEN BROUGHT TO WORK WITH ESMA ALUMNI?
One thing is sure: ESMA is everywhere in the world of VFX! There are alumni everywhere! And yes it has happened several times that I have had to work with ESMA alumni, but from other departments/specialties.
AT THE SAME TIME YOU ARE AN ARTIST PAINTER. CAN YOU TELL US MORE ABOUT IT?
Passionate about drawing and art, it was only a matter of time before I tried to move from drawing to painting. But since then, it has been difficult to stop painting hahaha! I would like one day to become a professional. With 40 hours a week on the work side, it's difficult to make it a main activity.
After exhibiting at a group show "Femme Scandale", I work even more. I evolve, I increase my techniques and knowledge until one day I don't want to do more than that ; In the meantime I sell my paintings and drawings 🙂 .


To conclude
SO WHAT'S IT LIKE LIVING IN CANADA?
The accessibility to the great North American open spaces and the beauty of the landscape is simply unique. The scale of the country is also very impressive, it's mostly empty spaces!
The people are adorable and the European-American mix mentality is interesting! Quebec is still very different from Canada, it's the only place where French is spoken and the mentality is also different from the rest of Canada.

DO YOU STILL WANT TO TRAVEL A LITTLE OR ARE YOU THINKING OF RETURNING TO FRANCE?
I plan to stay in Framestore for a long time, but with my family in France, a return to France will be the next step.
HOW HAVE YOU EXPERIENCED THE EVOLUTION OF 3D / FX SINCE YOU GRADUATED? AND HOW DO YOU SEE ITS EVOLUTION IN THE YEARS TO COME?
With the specificities of each company with their own pipeline, I have not undergone the evolution of 3D – each company has its own way of integrating (new) technologies and managing CG. However, on the other hand! When I see the student films that motivated me to join ESMA, then those of my graduating class, then those of the following classes, the difference in technology and quality is shocking!

I see its evolution turning more and more towards real time and not pre-calculated. The results are more and more impressive and what people are able to do now in real time comes close to the level of excellence of the studios. Except that this technology brings much more to a production than just a fast image. It brings modularity with the client, brings CG to the set, allows the actor to see himself interacting directly with an alien on a screen. In terms of productivity and efficiency, real time is our future. In 2020 I really felt the shift of interest.
AND IN 5 YEARS, WHERE WILL YOU BE?
I prefer not to think about it 🙂