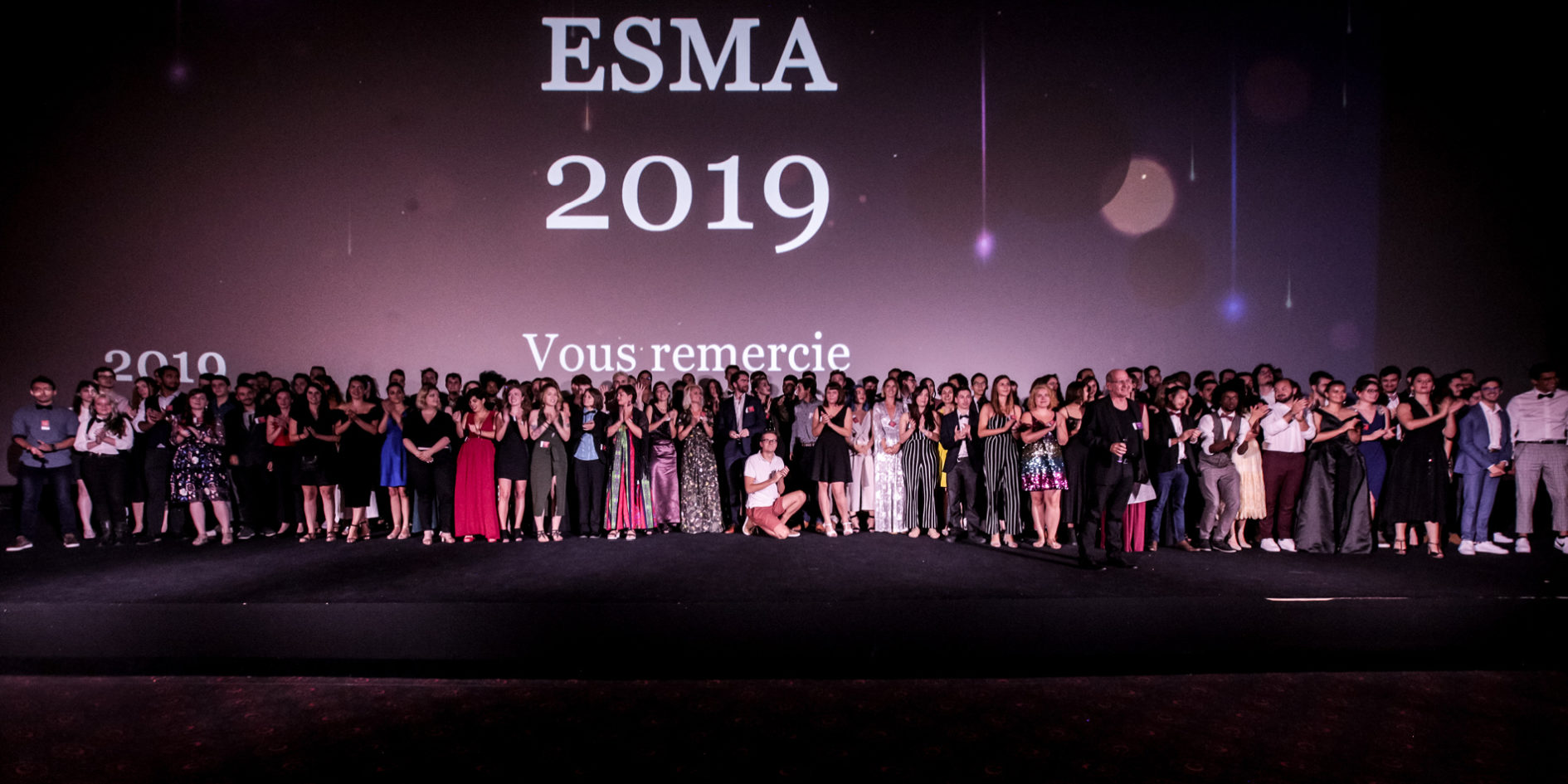 Explanation on the RNCP title of ESMA's CG Animation Cinema and FX Master Degree
ESMA's CG Animation Cinema and FX Master Degree is recognized as an RNCP Level 7 – "CG Director Designer and Special Effects"!
EXPLANATION ON THE TITLE RNCP OF THE ESMA CG ANIMATION AND FX master degree
The " Cycle Pro Cinema CG Animation and FX " training is recognized as a level 7 RNCP title – " CG Director Designer and Special Effects ".
Previously, the course was labeled as an RNCP Level I title – "CG FX Project Manager". The name has been updated but the training remains the same, still as professional as ever in its teachings.
The change of level is due to a harmonization at the level of European countries on these titles, level 7 now corresponding to the European nomenclature.
Our CG Animation Cinema and FX course, due to its quality as a level 7 RNCP title, is the equivalent of a Bac+5 (french level).
A 5-YEAR UNIVERSITY DEGREE RECOGNIZED BY THE STATE
Obtaining the NMCP designation is also a guarantee of quality. Indeed, having an RNCP title means that the training is recognised by the State because it corresponds to the expectations of the world of work and that it trains future professionals in line with it.
The training we offer in our ESMA schools is particularly adapted to the professional world, which facilitates the rapid integration of students into companies shortly after graduation. Moreover, this sector is experiencing strong growth and our young graduates are all hired within a maximum of 9 months after graduation.
View portraits of ESMA alumni to discover their career paths: alumni.
WHAT IS AN RNCP TITLE?
RNCP is an acronym for : National Directory of Professional Certifications. As defined on their own website, this directory "regroups the certifications that lead to a trade (attesting to all the skills required to practice that trade). It includes diplomas and professional titles and some CQP (Certificat de Qualification Professionnelle)".
This body centralises the list of diplomas and professional titles – as well as certain CQPs – for the purpose of providing information to anyone wishing to find out more about them. This directory is managed by France Compétences, which itself depends on the Ministry of Labour. France Compétences is a national public institution that contributes to the monitoring and evaluation of the quality of the training provided and guarantees the relevance of professional certifications.
In order to obtain an RNCP title, the school must compile a file – meeting several precise criteria – which will be studied by a specific commission which will validate, or not, the application. The scale of RNCP titles is made up of several degrees, depending on equivalencies. Be careful, however, an RNCP title is not valid for life! This implies that at regular intervals the school must revalidate its RNCP certification in order to maintain its title and thus demonstrate that the quality of its teaching is maintained.
For more information, visit the RNCP website.