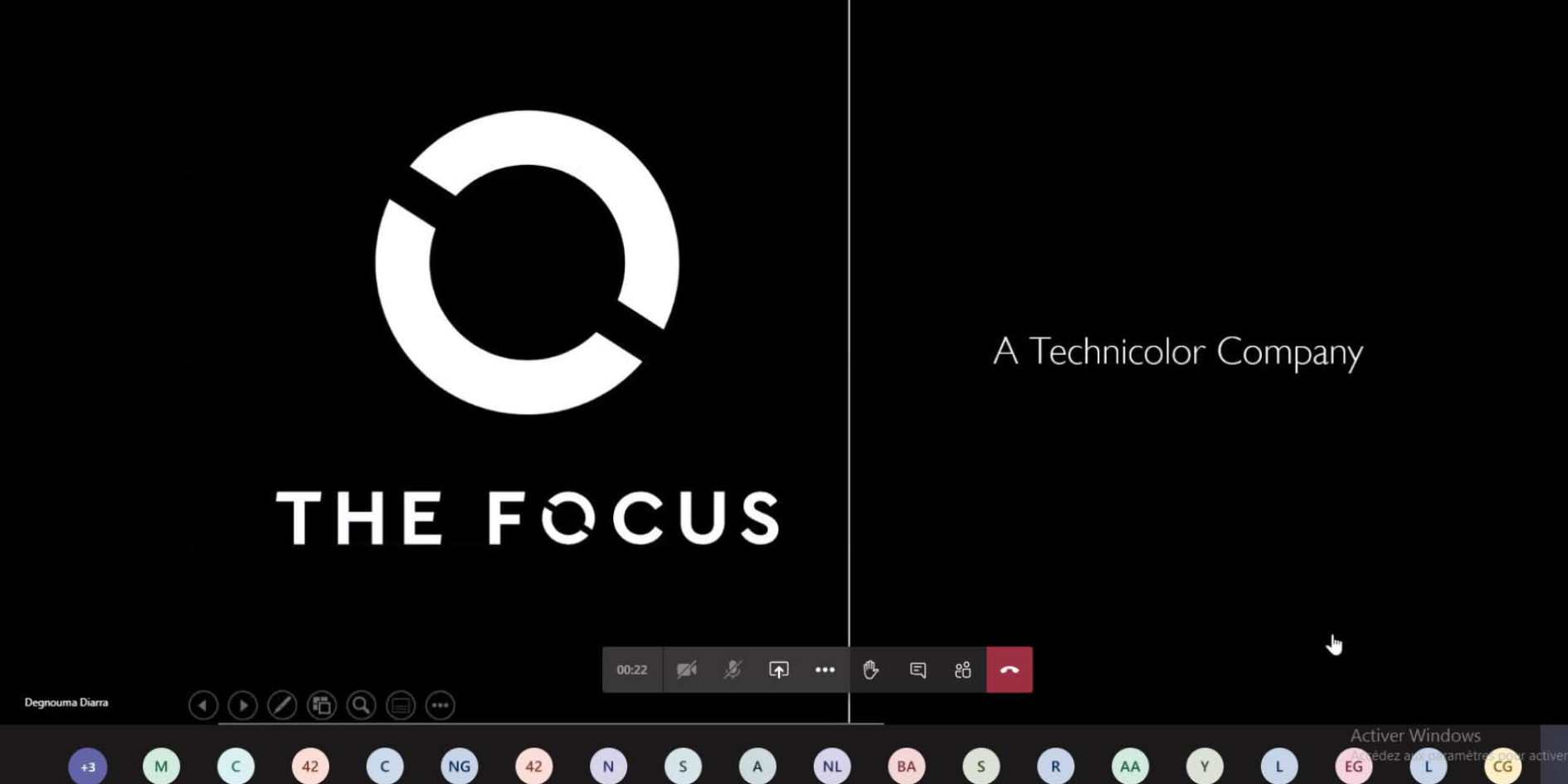 Online Conference The Focus
Conférences

. 24 Jun. 2020
Lyon
, Montpellier
, Nantes
, Toulouse
Circumstances oblige, in order to be able to maintain themselves, the conferences are digitalized. The Focus has therefore opted for this form in order to meet the fourth year students of CG Animation & FX Master Degree.
AN ONLINE CONFERENCE, BETWEEN TWO CONTINENTS
Last year, Brian Gossart and Dana Raad both came as representatives of The Focus, the recruiting arm of Mr. X, MPC, Technicolor Pre-Prod and Mikros Animation studios, prestigious CG animation and FX studios.
This year, current events compromised the visit of The Focus representatives directly to the schools. But never mind, the last two months have got us used to virtual meetings and distance is no longer an issue! Digital technology offers many tools that provide us with alternatives for meetings between all participants, regardless of their place of residence.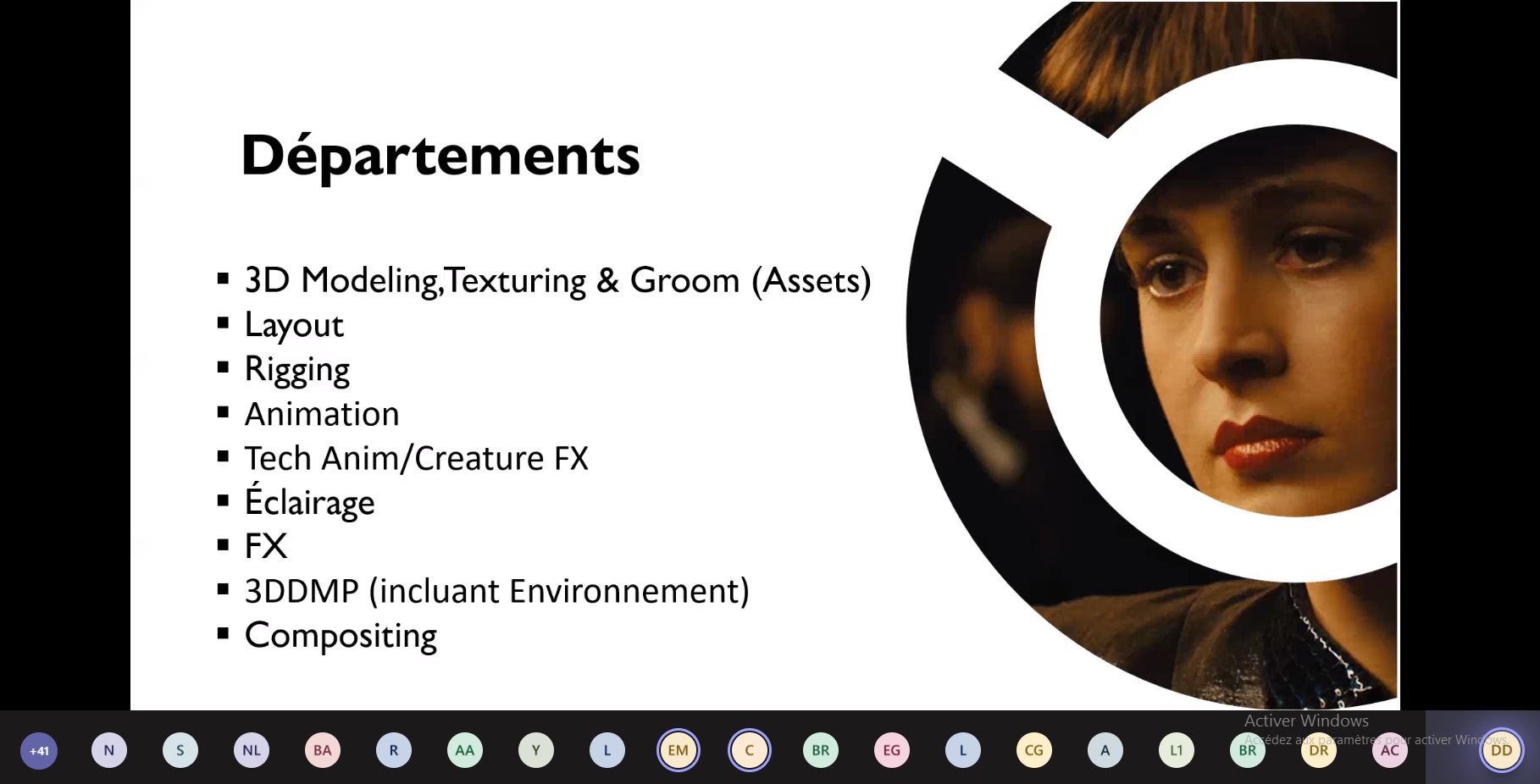 Thus, it was not 2 but 4 speakers who held the conference: Diarra Degnouma and Dana Raad – respectively Recruitment Manager and Recruitment Officer at The Focus -, Louis Melançon – Teacher at the MPC academy – and finally Benoît Robert – Special effects teacher at Technicolors -. In fact, three of the representatives were live from Canada!
They presented to all the fourth-year students of CG Animation & FX Master Degree the recruitment unit The Focus (how it works as well as its expectations when applying and best practices) as well as the multiple projects carried out by the group's various studios.
Finally, in the last part of the conference, Diarra Degnouma, Dana Raad, Louis Melançon and Benoît Robert watched together the teasers of the films of each group in order to exchange with them about their respective project. As a result, the groups from each city, Montpellier / Nantes / Toulouse, were able to obtain valuable advice from professionals that they will certainly apply to ensure an optimal rendering for the final restitution planned for the grand jury.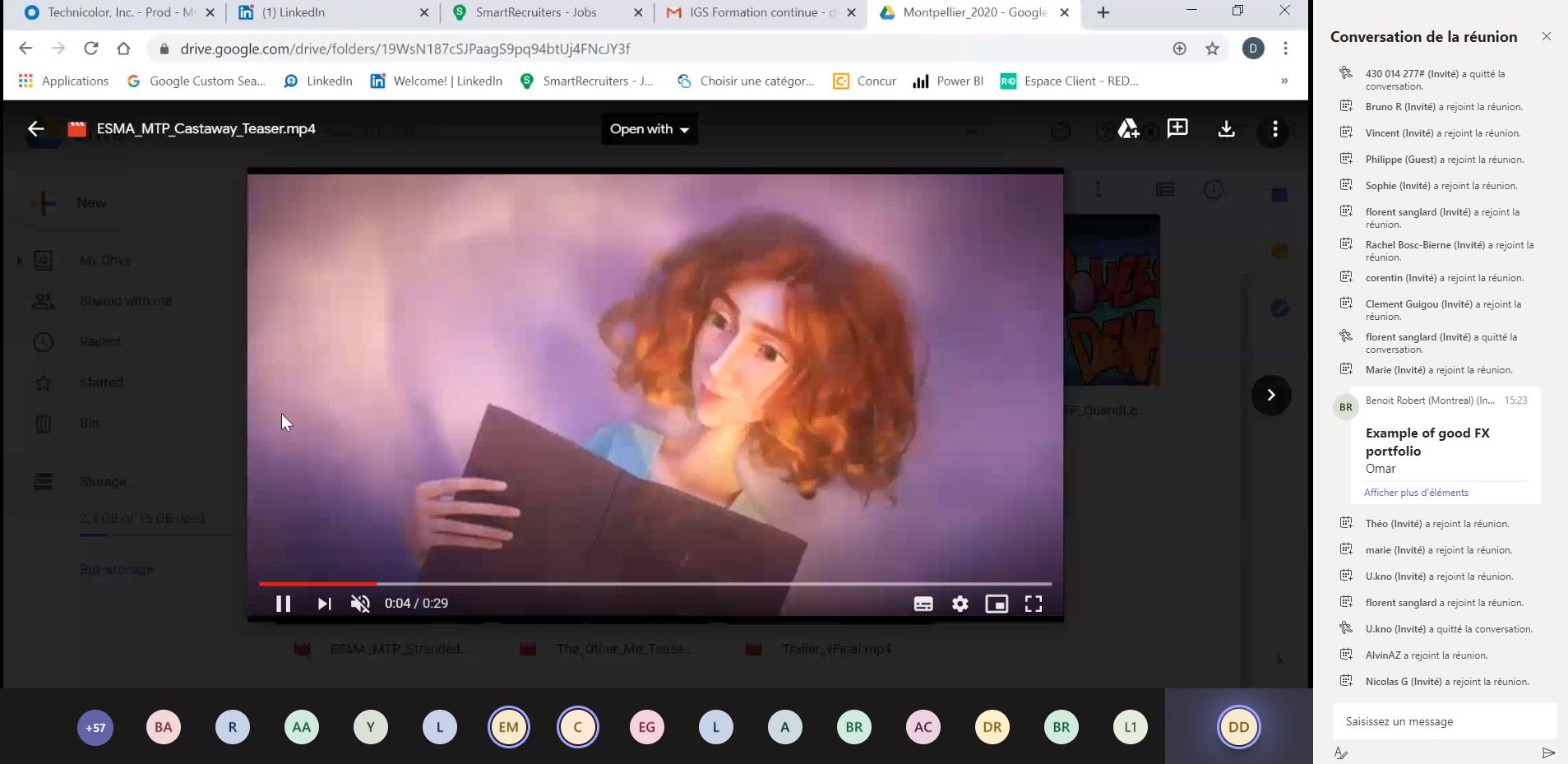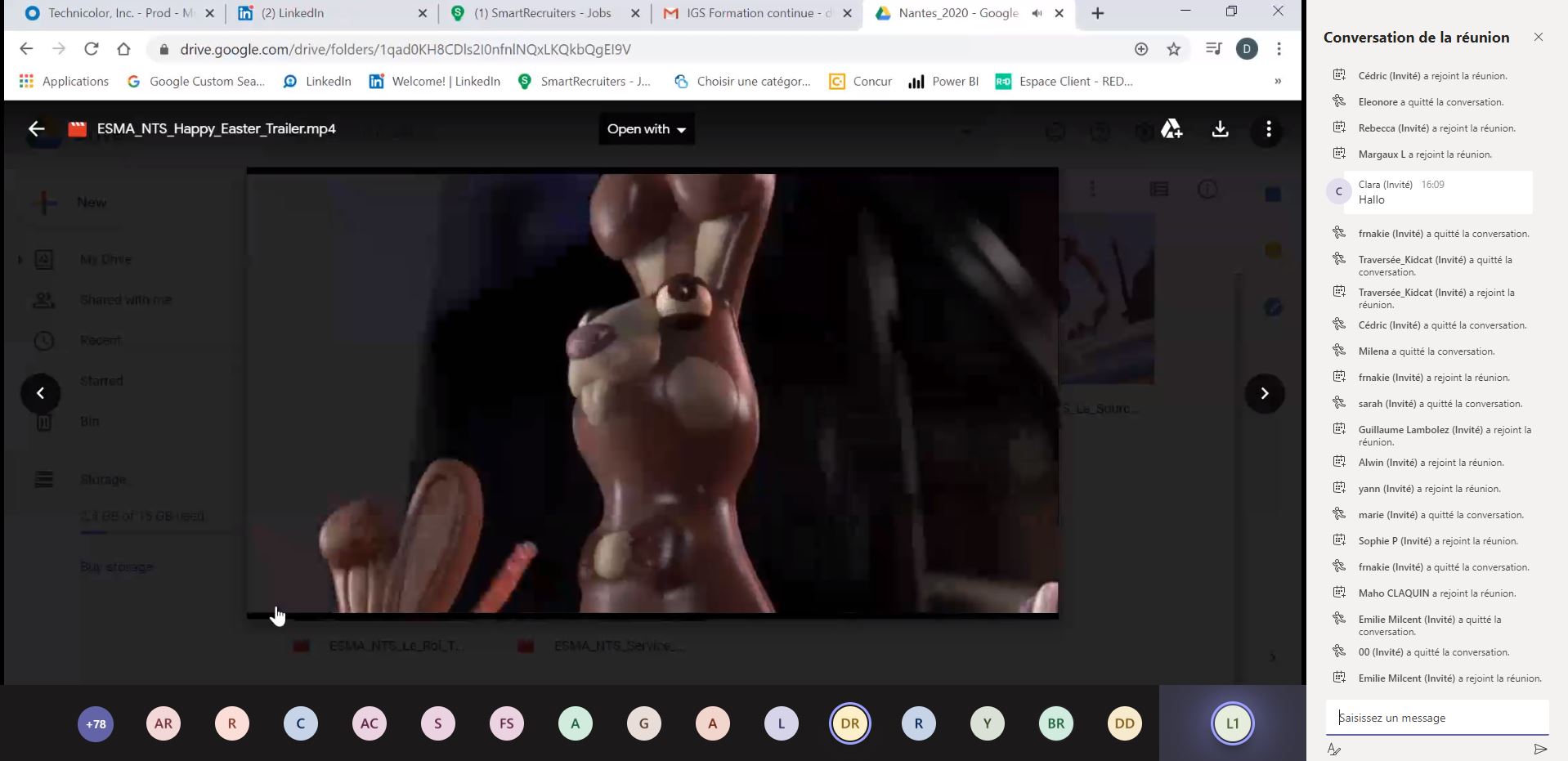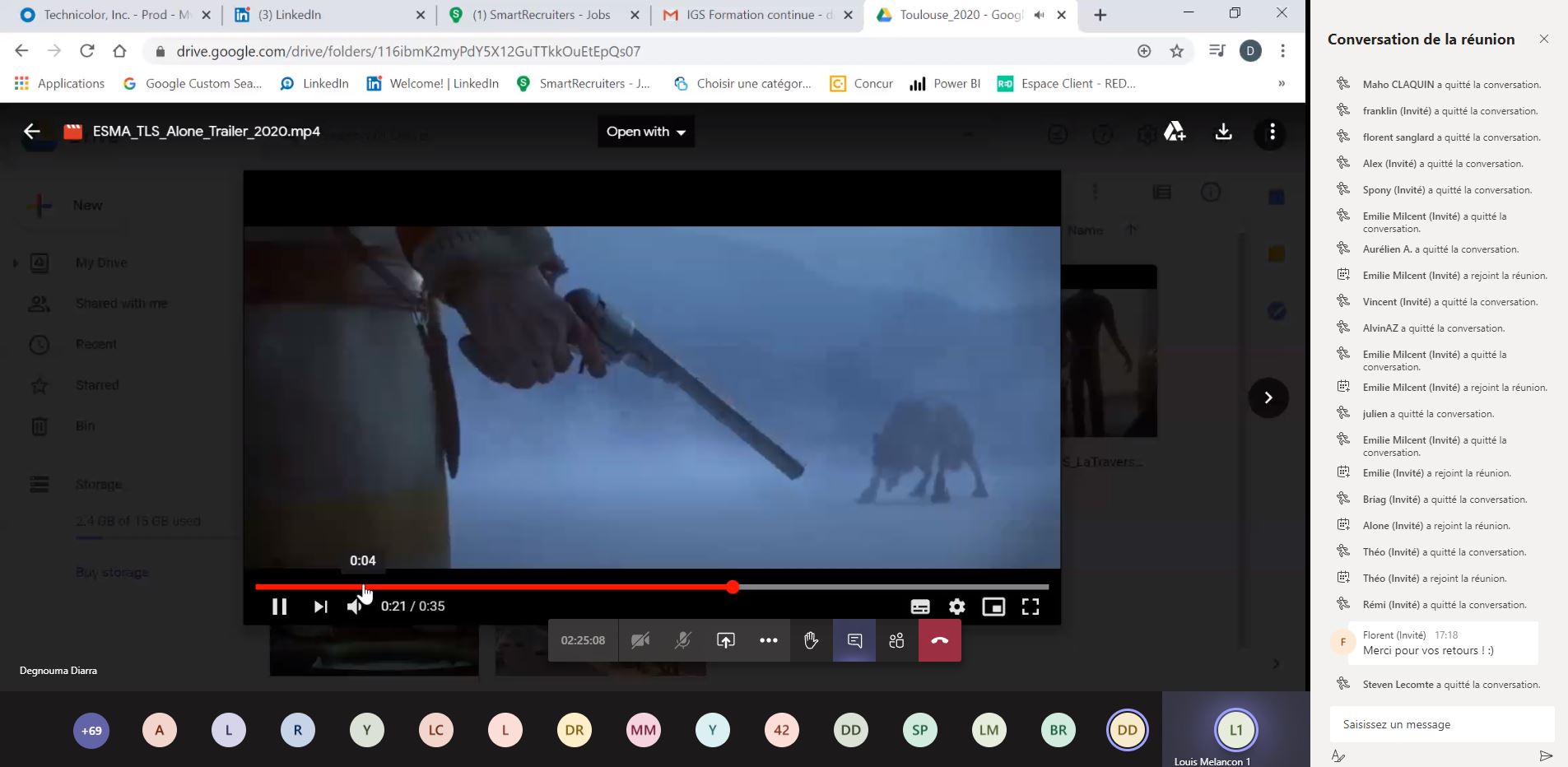 THE FOCUS
The Focus is the entity dedicated to the recruitment of Mr. X, MPC, Mikros Animation and Technicolor Pre-Prod studios. All of these studios offer a wide range of services: special effects, color, sound and animation for feature films, TV series, advertising, video games and immersive experiences. Their studios are located in London, Los Angeles, Vancouver, Montreal, Bangalore, Adelaide, Berlin, Toronto, Paris and Montreal.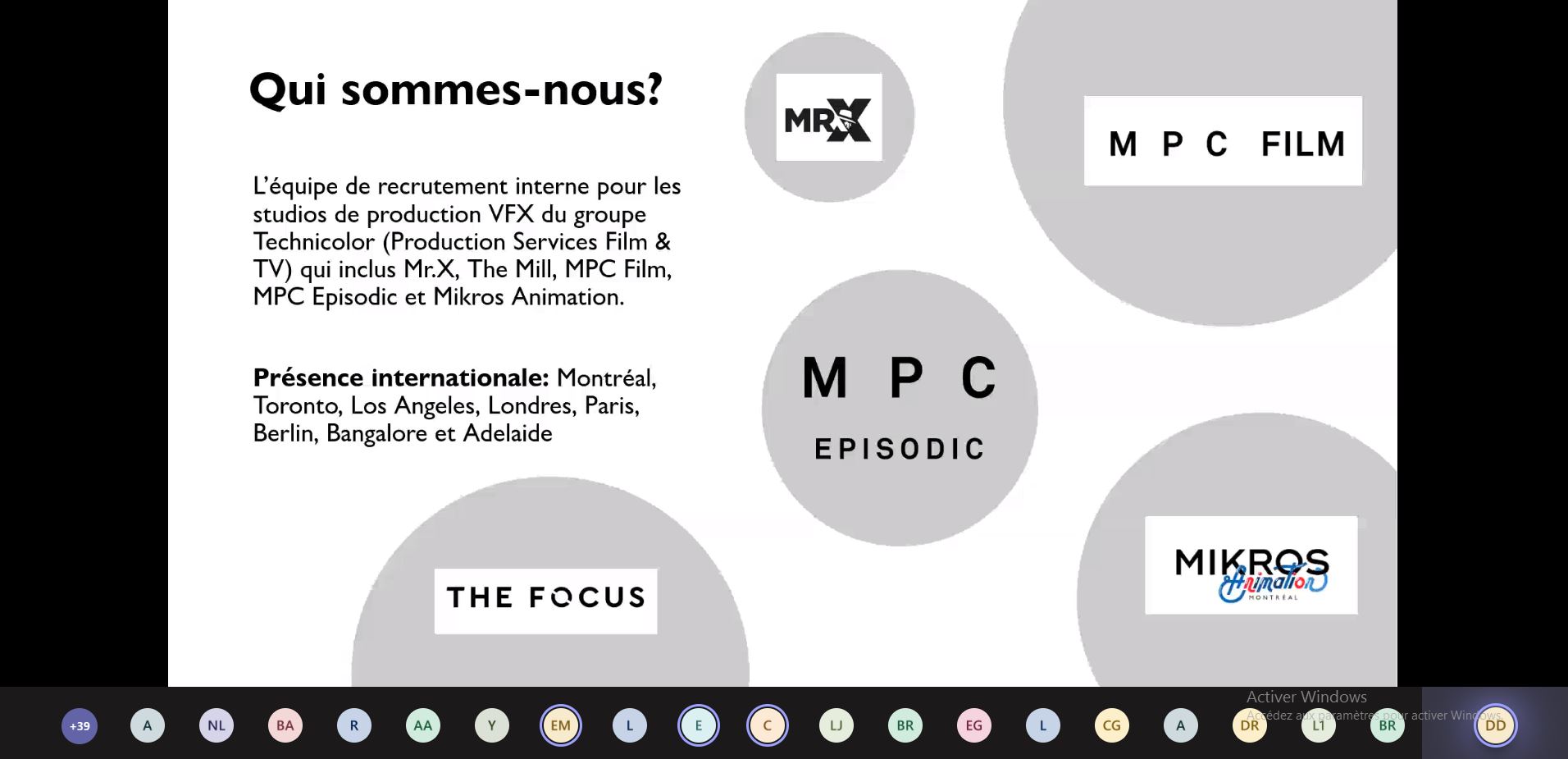 Among their many projects, they have produced such fine works as The Shape of Water, Roma, Ad Astra and the Carnival Row and American Gods series for the Mr. X studio; The Lion King, Dolittle and Maléfique for MPC; Mune, The Little Prince, Asterix: The Secret of the Magic Potion, Asterix: The Domain of the Gods for Mikros Animation; and Technicolor Pre-Production, which works with other studios across the board.
Speakers
Diarra "Didi" Degnouma : Senior Talent Acquisition Manager – The Focus.
Louis Melançon : Academy Teacher – MPC.
Benoît Robert : FX Learning Lead – Technicolor.
Dana Raad : Talent Acquisition Manager – The Focus