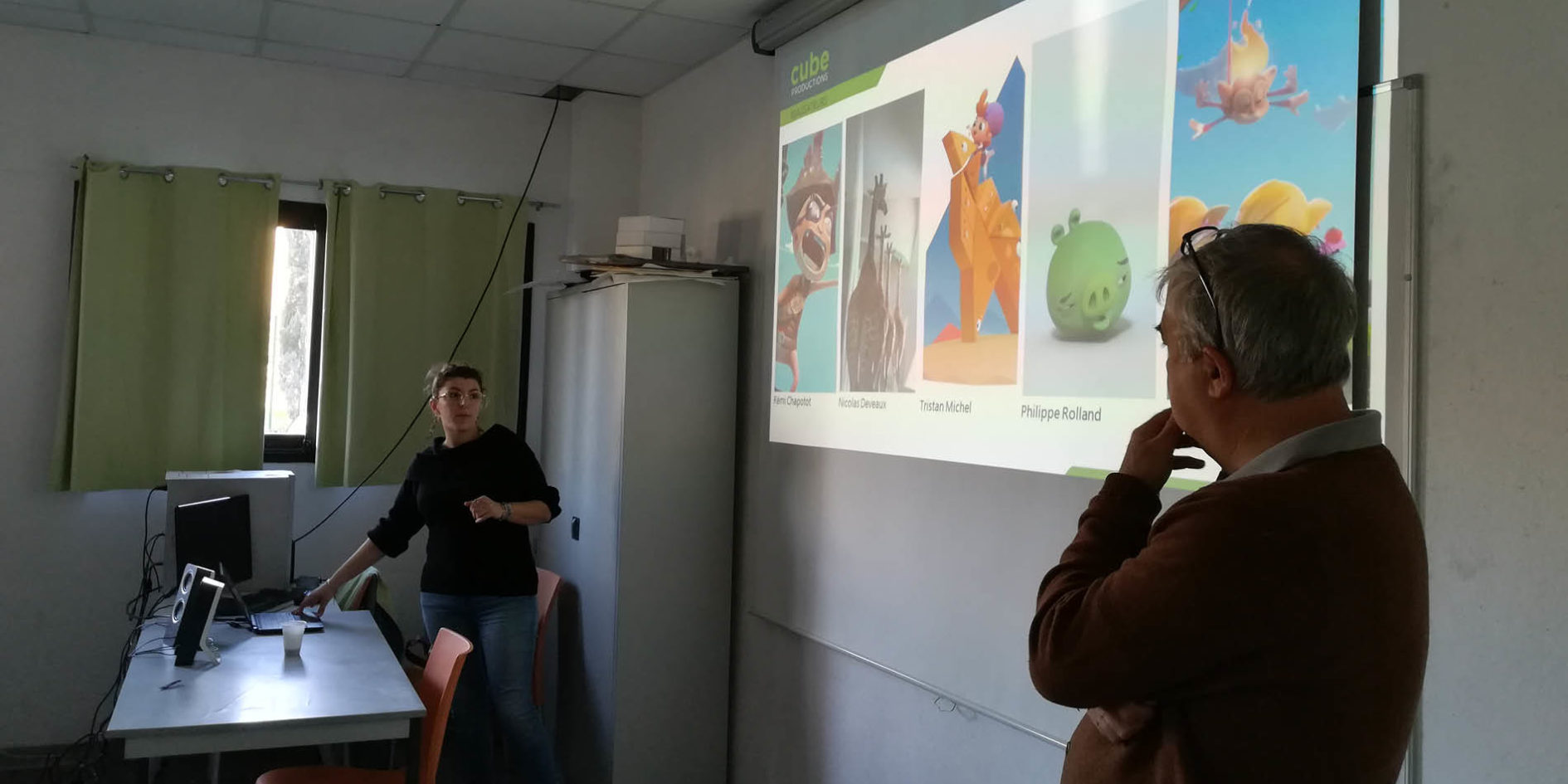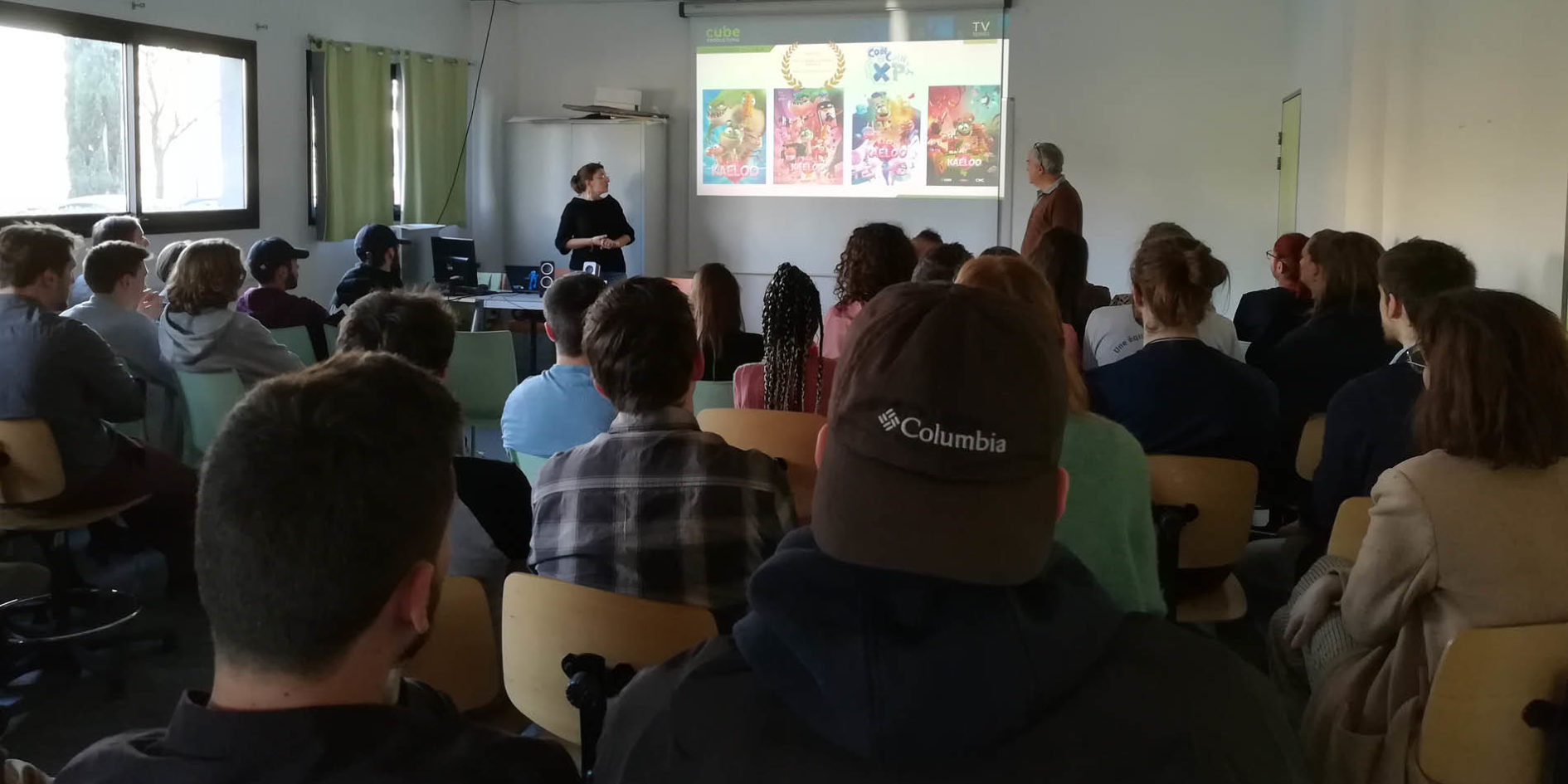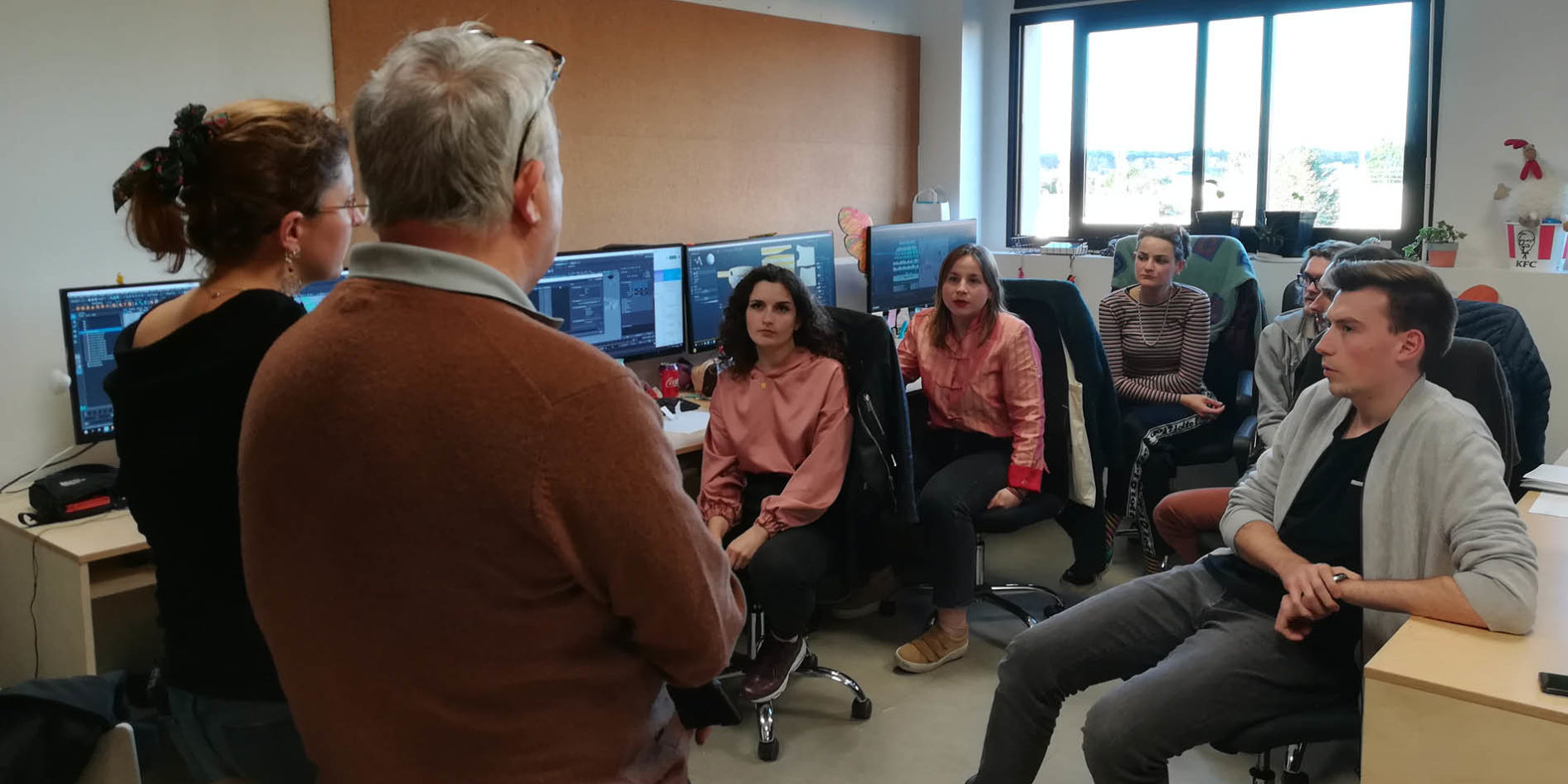 Cube Creative visits ESMA Montpellier
Conférences

. 01 Apr. 2020
This year, ESMA was once again delighted to welcome the Cube Creative studio.  Lionel Fages – co-founder of the studio – and Audrey Serre – production director and development manager – met with final year students in the CG Animation and FX Master Degree to introduce them to the studio and discuss their final year films.
A year ago, we received Lionel Fages and Audrey Serre from the Cube Creative studio. This year again, they crossed France to meet the final year students of the CG Animation and FX Master Degree in order to introduce them to the studio and the projects that are carried out there. Because let's not forget, these students will soon constitute the new generation of professionals who will integrate this industry. Enough to prepare them a little bit for what will await them in a few months.
Lionel Fages and Audrey Serre therefore presented the Cube Creative studio during a conference. This was a good opportunity to learn more about the specificities of the studio and the projects that are carried out there. Afterwards, they were able to meet the different groups of final-year students and exchange with them about their film projects in order to be able to advise them and give them their impressions.
This visit was also an opportunity for Lionel Fages to discuss the rapprochement between Xilam / Cube Creative studios. Which, according to him, is excellent news for all future graduates because it is a "big" employer that is now presenting itself to them. And to arouse the interest of these future workers, Lionel Fages also took the opportunity to discuss the 4 productions scheduled to start this summer (Tangranimo, Pfffirates, Athleticus season 3 and Where is Chicky 2). So the call is out!
Before leaving the school, Lionel Fages gave us his impressions of this new day at ESMA:
As usual, the visit was quick but exciting! What is always great at ESMA is the diversity of projects with each year, always more ambitious! Several films are proving to be ambitious and promising. At Cube / Xilam we are very interested in films where the "cartoon" spirit predominates and we will be happy to watch the final versions of productions that lean towards this goal. You can be sure that we will be very attentive to the student films presented during the September 2020 jury as well as to the student demo tapes!
SPEAKERS
Lionel Fages: President & Founder
Audrey Serre: Director of Production and Development Officer
A FEW WORDS ABOUT STUDIO CUBE CREATIVE
Cube Creative is a studio based in Levallois-Perret and working in 2D, CG and FX. Three associates are at the origin of its creation: Lionel Fages, Majid Loukil and Bruno Le Levier. The studio specializes mainly in short formats: short films, music videos, commercials, series… but also works on long formats. The studio offers two types of action: service provision or creation of original products. The studio collaborates with big names such as Canal +, with the series Kaeloo, or Arte with the series Athleticus.