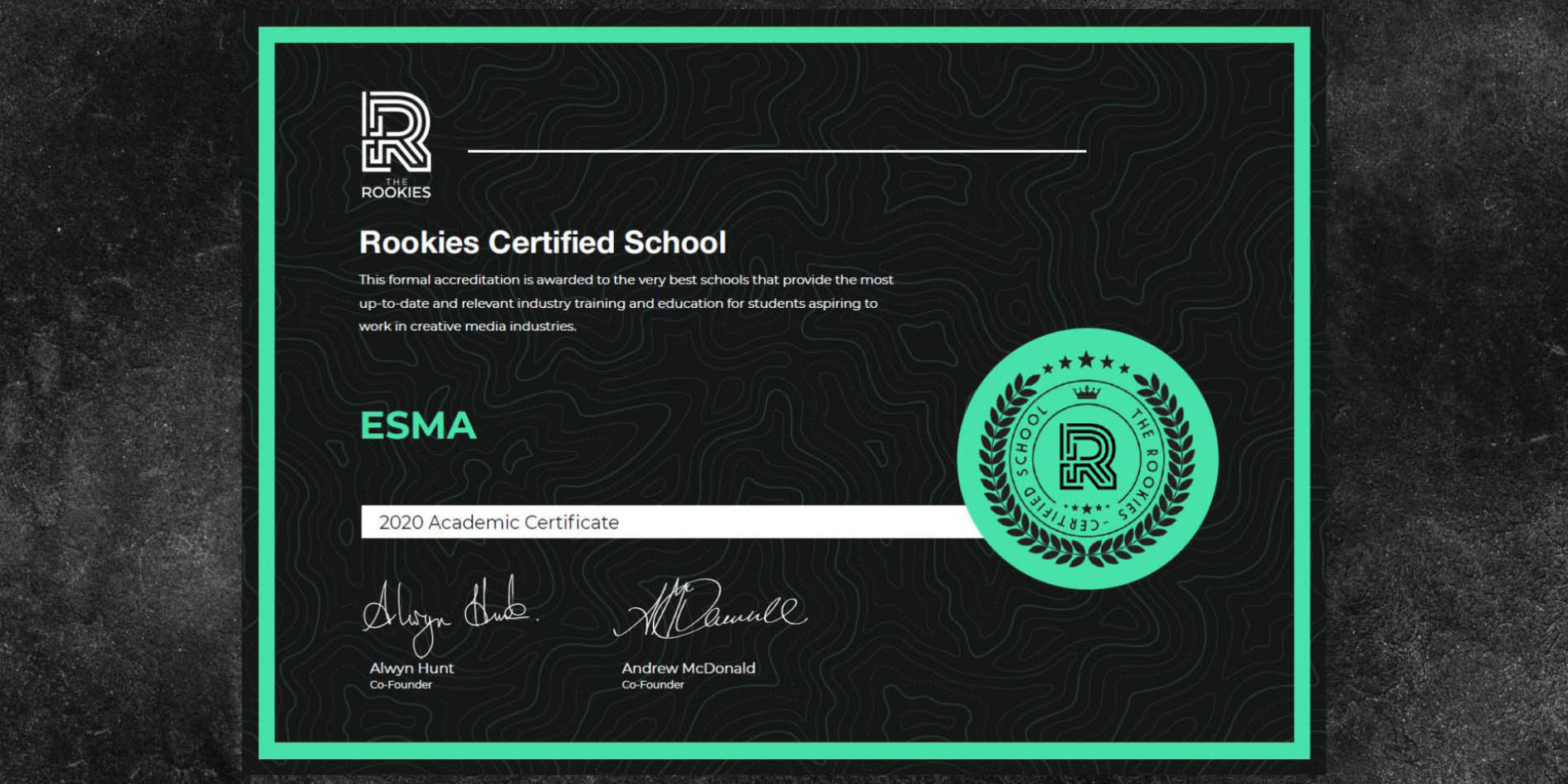 ESMA, school certified by The Rookies!
The ESMA school, with its CG Animation & FX Master Degree, has just been rewarded for its work with the title of "Certified School" by the famous website The Rookies.
ESMA, RECOGNIZED AS A TRUSTED SCHOOL BY THE ROOKIES
The Rookies platform has just set up its own label certifying in this way the schools that provide training and pedagogical courses in line with the needs of the sector. ESMA has been awarded this prestigious certification, authenticating it as a school you can trust!
Their aim is to help future students to choose between all the schools, to enable them to choose a school that will offer them a course of study that meets their educational expectations. This also enables potential employers to ensure the level of knowledge and skills of the graduates.
Each school is examined individually to determine whether or not it is eligible for certification. Several criteria are taken into account, such as the number of graduates per year, the material made available to students, the software used, the educational curriculum, the feedback from former students and their career path, the relationship with the professional world or the students' work (often deposited on the Rookies platform).
Discover the ESMA Certified School page.
For many years, ESMA has been one of the top 10 leading animation schools in the world, established by The Rookies platform. In 2019 alone, ESMA was ranked 6th best animation school in the world and 5th best special effects school in the world.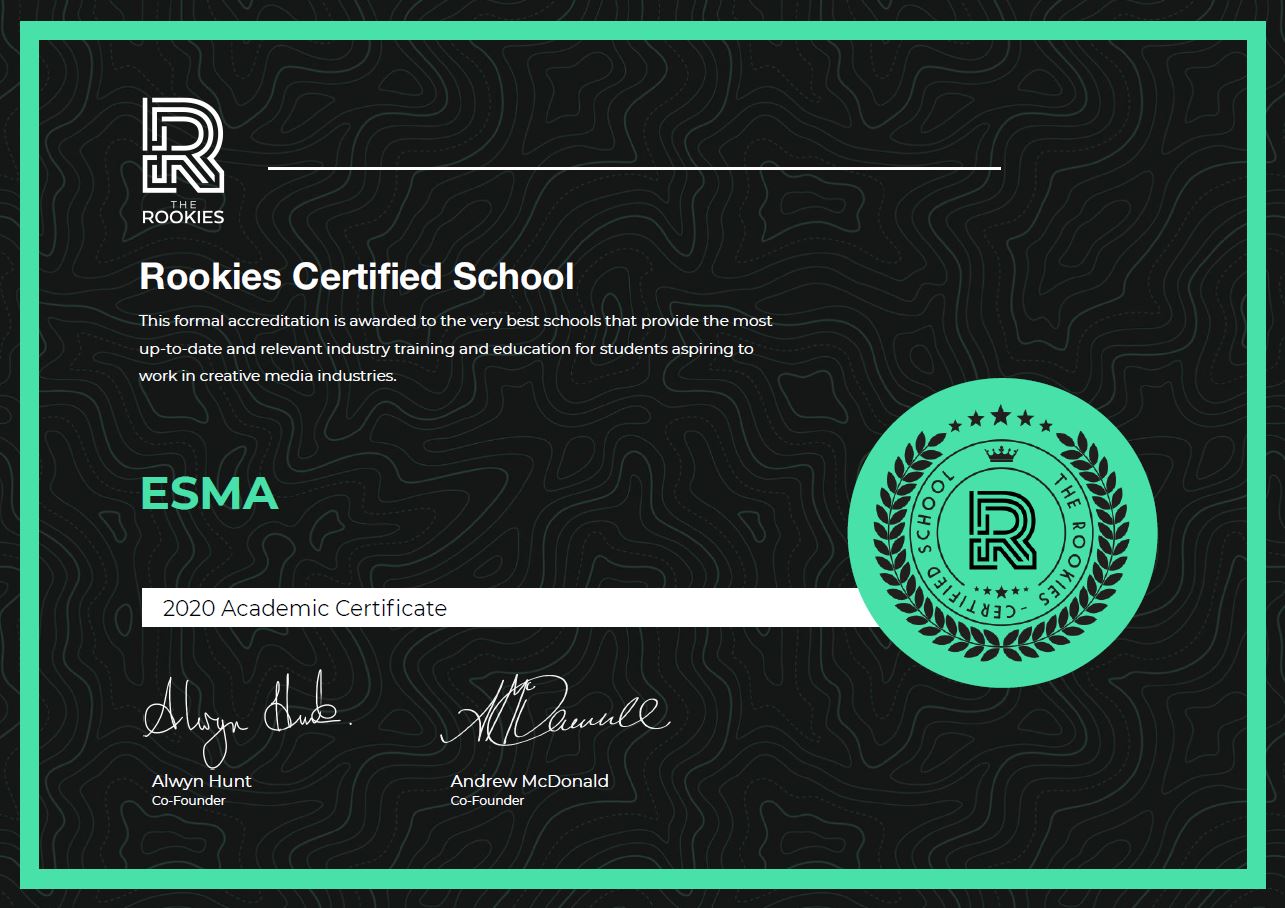 A FEW WORDS ABOUT THE ROOKIES
A reference platform in the world of CG animation, special effects, games, motion design, CG views and virtual reality, it is defined as a place where non-professional digital artists come together. A place where amateurs, self-taught, students, career changers and young professionals can meet and exchange around their common passion while having the opportunity to share their work and acquire new skills always privileging collaboration and benevolence.
It was created in 2010, under the impetus of its two founders: Alwyn Hunt (who has worked for Animal Logic, MPC, Sony Pictures Imageworks, DNEG and Weta Digital, among others) and Andrew MacDonald (who has worked for Animal Logic, MPC and ILM). As their respective backgrounds suggest, as professionals in this field, they are well aware of the expectations and needs of aspiring professionals.
In its ten years of existence, the platform has been able to take centre stage and federate a strong community around it.
Every year The Rookies organizes several competitions, the most famous of which is the Rookie Awards. Last year, one of our students – Loïc Lemoine – won an internship at Imagine Engine studio in Canada.
Website: therookies.co