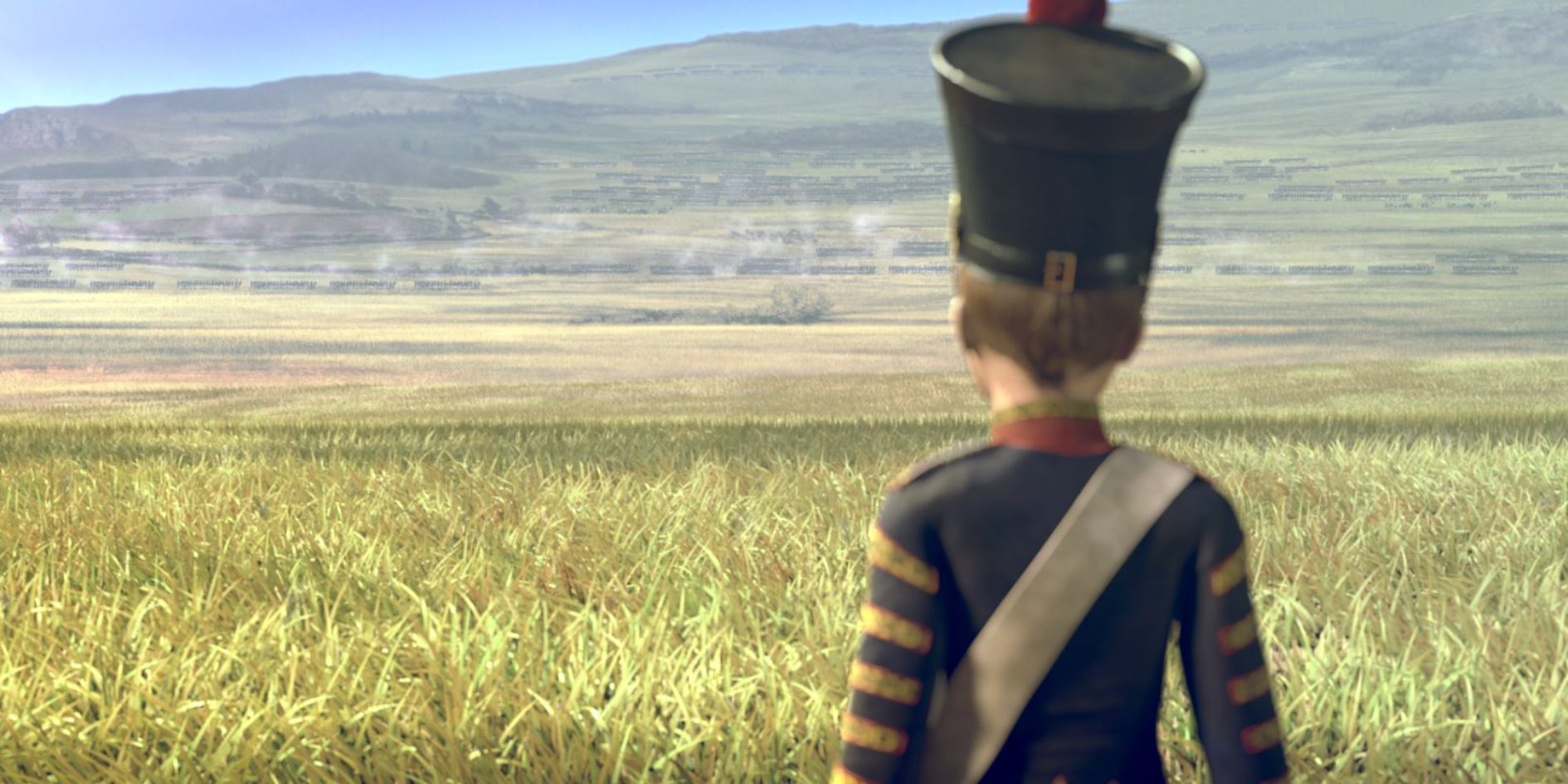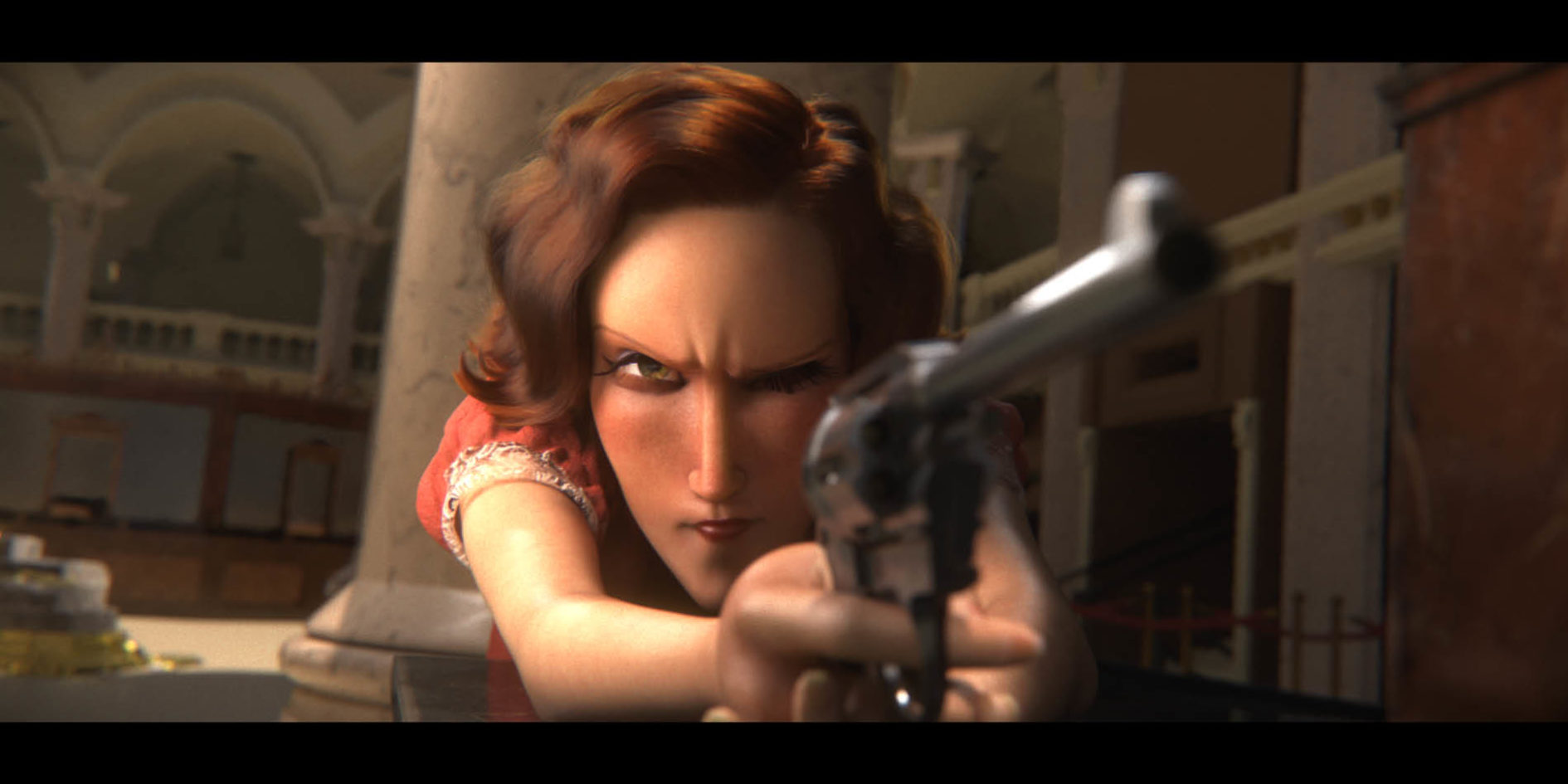 First steps in working life – Ambre Prouvost – Martin Fettuciari
Living for the past year in North America, more precisely in Canada, Ambre Prouvost and Martin Fettuciari have joined major Montreal studios. After their first experience as graduating filmmakers, their mission is to work on projects for the general public.
Ambre Prouvost, co-director of the film Eugène, and Martin Fettuciari, co-director of the film Pour une Poignée de Caramels, both flew to Canada and settled in the cosmopolitan city of Montreal. However, they each found a job in a studio that matched their skills and expectations.
It's been almost a year since they joined their respective studios and worked on feature films. Ambre joined the Reel Fx Animation studio while Martin joined the Canadian branch of Mikros Animation.
HOW DID THE JOB SEARCH GO?
Ambre Provost (A.P.): Well, I started before the end of the ESMA course to prepare my demoreel a little and arrange to finish it as soon as possible to show it at the Annecy Festival, then complete it for the graduation jury. At the same time, I was lucky enough to be accepted for a work permit for Canada.
Not having a concrete offer right after the jury, I decided to leave for Montreal and look for it there. A bit scary to go so far without any promise of employment but it paid off since a week and a half later I was recruited as a Lighting and compositing artist at Reel Fx Animation Studios, which is great to start with.
Don't hesitate to show the studios that you're coming for them and that you're just asking to work. You have to contact them often without being afraid to disturb them, it's also by being in the right place at the right time that you have an opportunity.

Martin Fettuciari (M.F.): I started applying in August, but it was mainly after the screening in September that I sent the most applications to the studios' websites. I got few responses but I managed to have a few interviews with studios in London and Montreal. It's on LinkedIn that I was contacted by Mikros Animation Montréal at the end of September after they saw my demoreel. I got a positive response pretty quickly. After three weeks of waiting for the visa I went to Canada and started working at the end of October.
WHAT IS YOUR CURRENT POSITION AND WHAT ARE YOUR MISSIONS?
A.P.: I'm in Lighting and Compositing on animated feature films. Here at Reel Fx Animation Studios the two departments are in common but some studios separate them. I'm in charge of lighting the scenes on the Maya software that our leads have previously prepared, launching and managing the renderings on the farm, compositing the entire shots on Nuke and sending the final renderings. We have daily meetings with the supervisors to get feedback on our work, we also need to know how to apply their feedback and present our plans to the manager who approves them.
M.F.: I'm currently TD Anim, I manage the pipeline in animation, fix anim and confo anim. I make sure that all the artists' work goes through the following departments, mainly by creating tools to make their work easier or by going directly to the scenes to solve problems.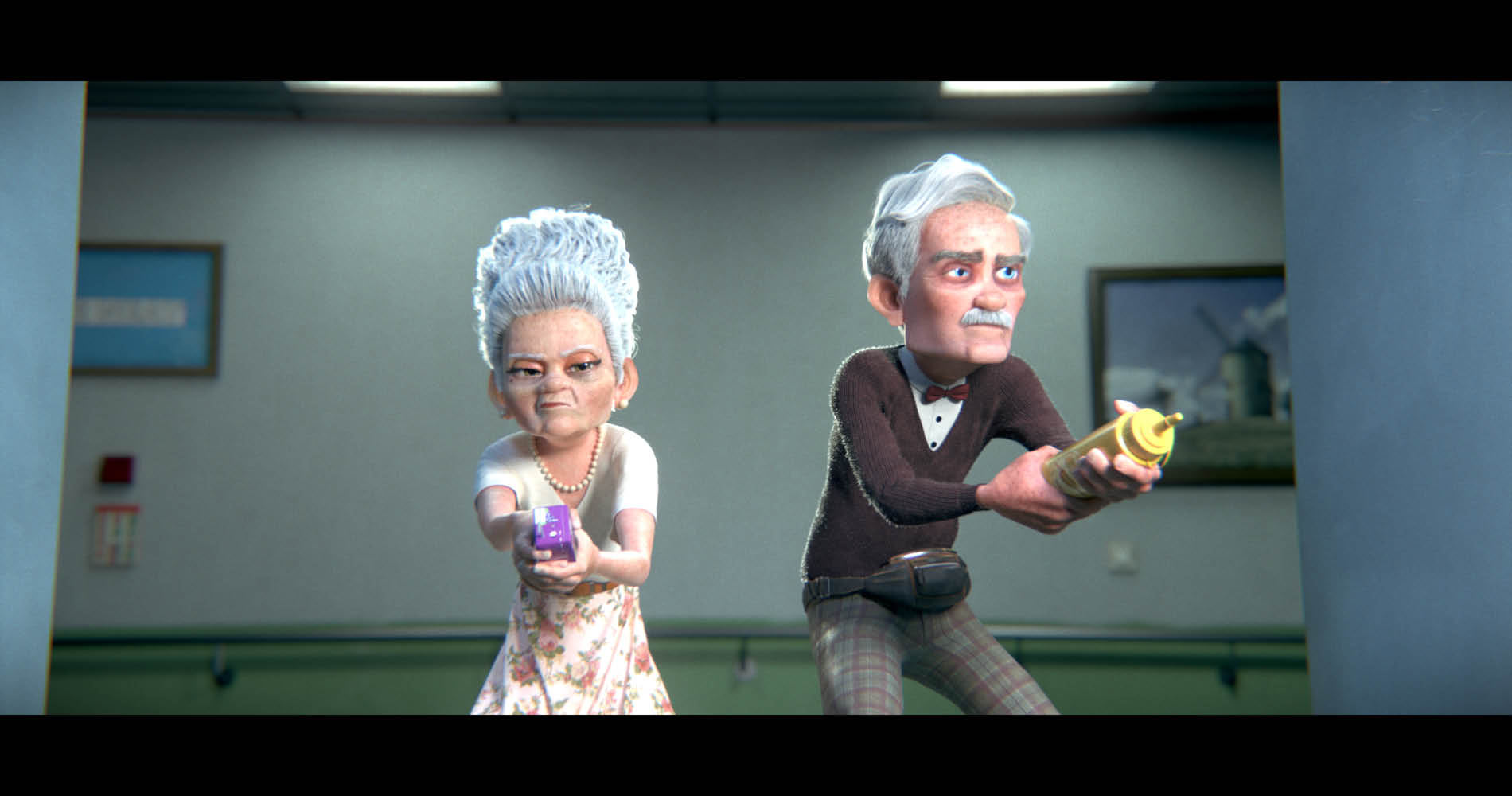 CAN YOU TELL US ABOUT YOUR FIRST STEPS IN THE PROFESSIONAL WORLD?
A.P.: I immediately felt very comfortable at Reel Fx Animations Studios. Being in my first job, I was obviously a little stressed and intimidated to work with professional artists and put pressure on myself to meet the expectations as much as possible. It's a big studio but I quickly became friendly with the people in my department and production, who are very attentive to you and your needs. I quickly progressed and learned a lot about their pipeline and the production chain of an animated film in the studio. My colleagues, leads and supervisors, are very understanding and it's a real pleasure to work with them.
M.F.: I arrived in the middle of Sponge Bob 3 production and within the first week I started helping and solving problems for the animators. I was under a bit of pressure because there were some problems that were preventing the production from moving forward, but I was well helped at the beginning. And I also had to get familiar with the whole studio pipeline pretty quickly.

HOW DID YOU EXPERIENCE THIS ENTRY INTO THE PROFESSIONAL WORLD? DID IT MEET YOUR EXPECTATIONS?
A.P.: I am, honestly, very happy with my entry into the professional world. I'm in a good working environment, exactly the departments I'm interested in, well surrounded and I like the projects. I think you couldn't ask for a better place to start. Moreover, working completely in English brings me a lot of new opportunities for the future.
M.F. : I wasn't disappointed, it was in line with the feedback I'd received from former students, both on the work and on the atmosphere in the studio.
HOW DID YOU FEEL? HOW DID YOU EXPERIENCE THIS TRANSITION FROM STUDENT TO PROFESSIONAL IN THE IMAGE INDUSTRY?
A.P.: Obviously a lot of stress at the end of ESMA. You come out of a small cocoon that is the school to enter a professional world with lots of very talented and experienced artists. It's also very stimulating, because you want to give the best of yourself and prove yourself in order to progress. I think you have to give your best all the more when you start, both at work and in your everyday life. You have to be ready to move to another country if need be, actively look for jobs, find an apartment close to work, count on yourself a lot more, etc. I think that you have to give your best when you start, both at work and in your everyday life. I think that you just have to give yourself the means to get there and everything goes well.
M.F.: I'm very happy to be able to work in the animation studio I wanted and to work on big projects. There are a few doubts about having the right skills for the job, but in the end you're quickly reassured that it's normal not to know everything, and even more so if you're a junior!

HOW DOES IT FEEL TO WORK ON PROFESSIONAL PROJECTS THAT WILL BE VISIBLE TO THE GENERAL PUBLIC?
A.P.: It's really an incredible feeling, you feel like you're really going professional and you feel your wings ahah. I was very moved when the feature film SCOOB! came out, which is my first project in the professional world. Unfortunately I couldn't see it in the cinema because of Covid, but knowing that thousands of people see your work is impressive and makes you want to get even more involved. I'm currently working on the film Rumble which will be released in 2021 and I'm looking forward to seeing it in the movies this time!
M.F.: I'm happy, very happy to be able to participate in these projects, to get feedback from artists and colleagues on my work and what I bring to the studio. Unfortunately, the first film I worked on (Sponge Bob 3) will not be released in theatres but on VOD directly because of Covid, I'm still happy to have my name in the credits!
THE CHANGE OF COUNTRY AND CULTURE ?
A.P.: So I've been in Montreal for almost a year now and I appreciate this city and Quebec culture very much. The people are open and friendly. I had no difficulty adapting and the opportunity to speak several languages is great. The accommodations are very much in demand here but if you are actively looking for it, there is no problem, I personally was able to settle in very quickly. The only thing that can be a little burdensome is the lack of parents, of family. The winter is hard here, but bearable and the city offers a lot of activities during the winter, so there's nothing to be bored about!

M.F.: I'm happy to have started working in a city where I wanted to live, I've been living in Montreal for more than 10 months now. I would say that the most difficult thing is to adapt to the very cold winter weather and the very hot summer!
AFTER THOSE FEW MONTHS OUT OF SCHOOL, WHAT LOOK DO YOU HAVE IN YOUR MIND? ON YOUR TRAINING AND THE ESMA?
A.P.: I'm happy to have done ESMA, which prepares us well technically for our professional entry. The last year, during the creation of the film, was tough because of our total independence from directing an entire short film, but I came out of it stronger. Learning to work in a team is very important and the studios always favor someone who is a good listener, pleasant and easy to live with in a group. You also have to learn to have self-confidence and promote yourself well to the studios, assert yourself and be on the lookout for opportunities, because they won't come by themselves.
M.F. : I'm happy to have had complete training in all areas of 3D. As a TD, you have to know the needs of artists in previous and following departments to help them better. Having all this knowledge allows me to easily understand the problems and solutions.

HOW WAS THE COVID-19 PERIOD FOR YOU?
A.P.: I was lucky enough to have a contract extension in April by Reel Fx Animation Studios which allowed me to avoid unemployment. I've been working remotely from home for about three months now.
M.F.: From the first cases in Montreal we switched to teleworking. After a week, all the studio's employees were working from home, and even today. The studio continued to function normally without any work stoppage. We finished the production of Sponge Bob 3 and started the production of Paw Patrol without any problems. I continue to do personal projects no matter what to do to put into practice what I have learned.
AND YOUR NEXT FEW MONTHS, OR THE YEAR AHEAD, HOW DO YOU PLAN FOR THE FUTURE?
A.P.: Well I was recently able to update my demoreel following my work on SCOOB! so I plan to look for opportunities at the end of the year in animation studios in Montreal or Vancouver. I plan to make the most of Canada! I hope to be able to continue in the same departments and have as much fun and experience as I have now.
M.F.: My contract isn't finished yet but I would love to stay in Montreal for a while afterwards and, if the opportunity arises, go rigging at Mikros Animation or maybe in another studio.