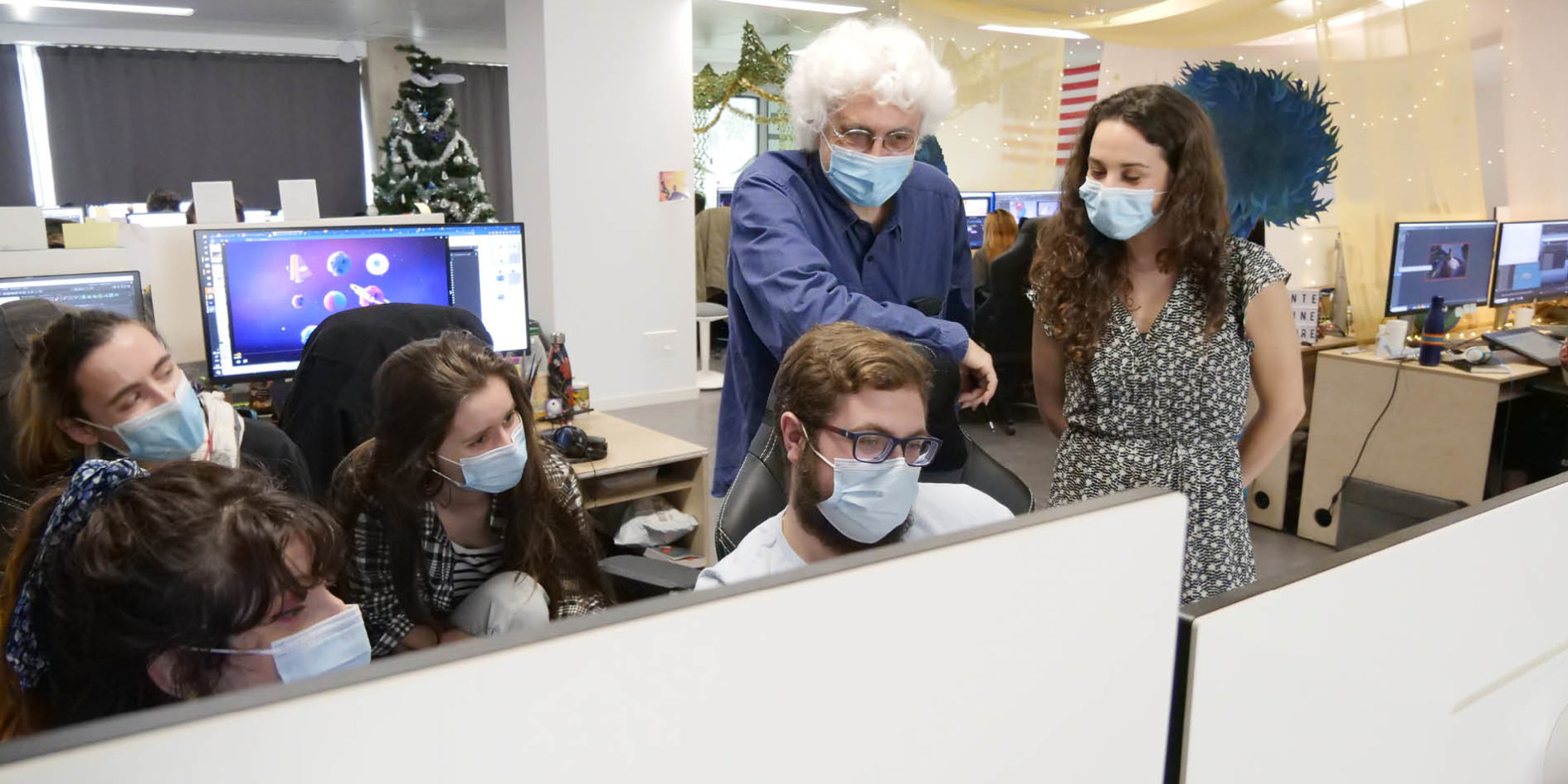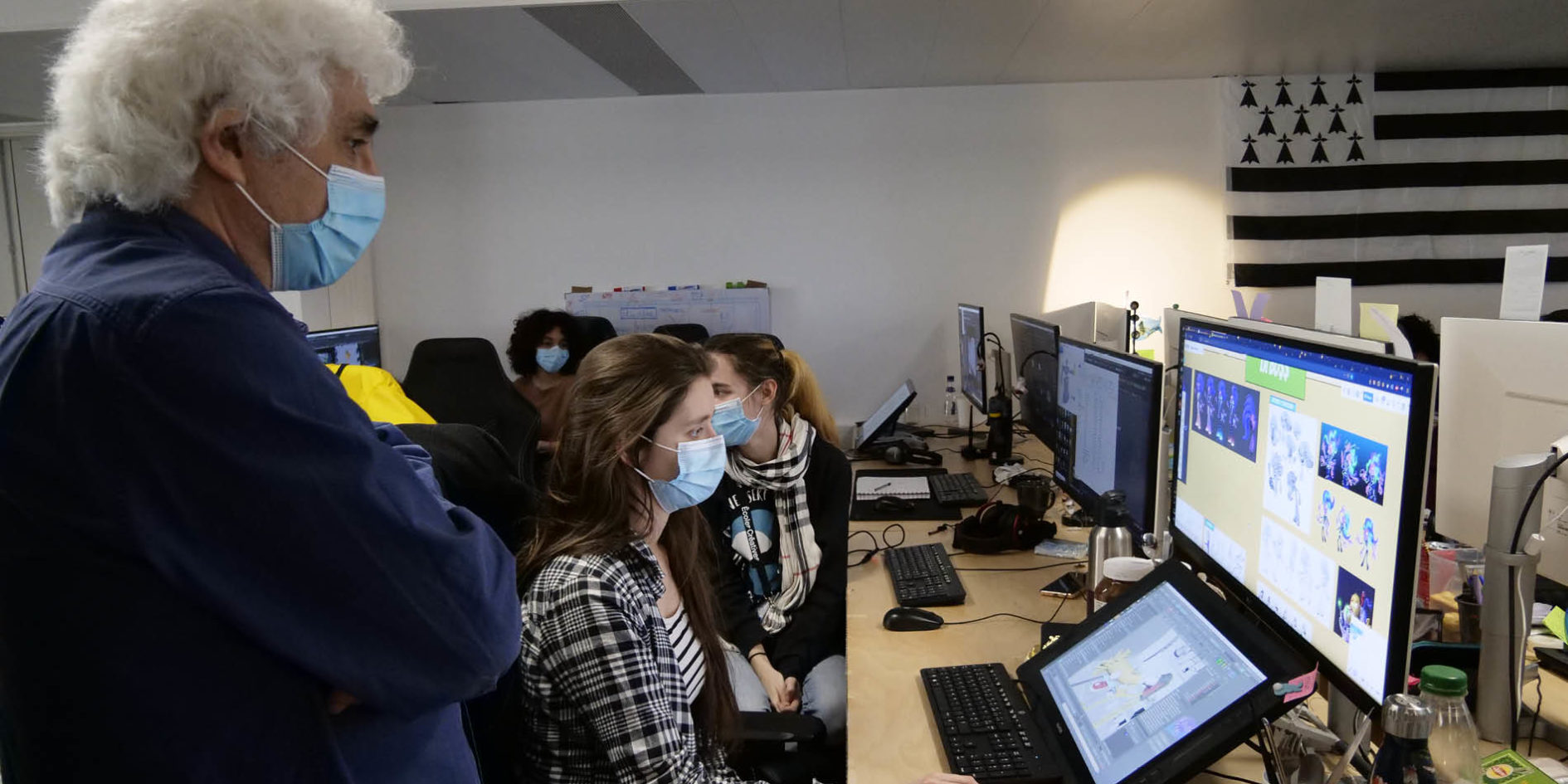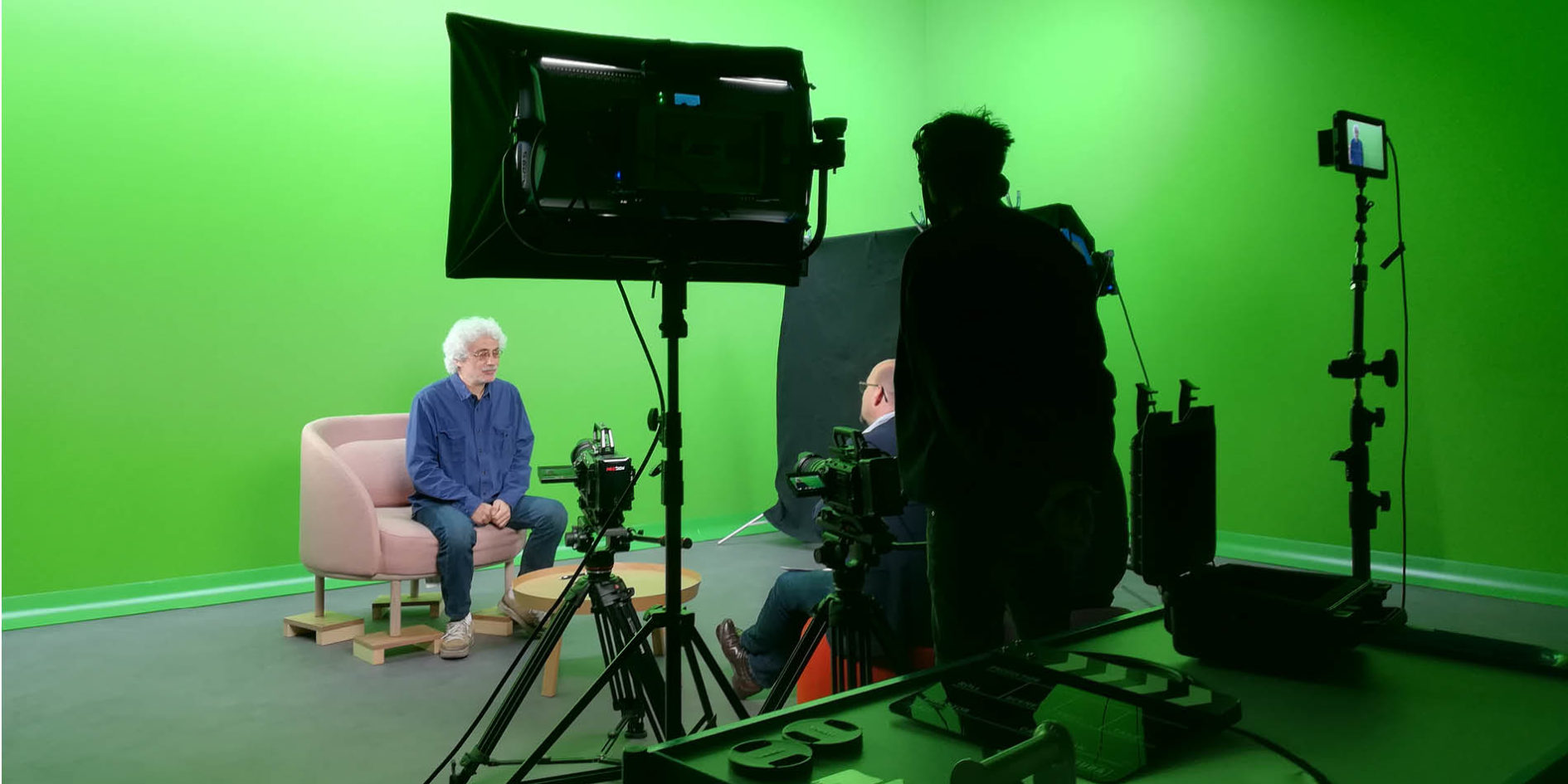 Kristof Serrand (Netflix) visits ESMA again
Kristof Serrand, a major figure in the animation industry, spent half a day at ESMA in Montpellier. He met with the fourth year CG Animation & FX Master Degree students, advised them and viewed their final projects in production.
25 YEARS AT DREAMWORKS…
More than 25 years at Dreamworks as an animation supervisor, that sets you up as a man and above all a professional career. "I spent 25 years outside France in London and then in the United States."
A long tenure that allows Kristof Serrand to have a sharp eye, an informed eye on the changes in the animation sector that he has experienced from the inside. "The biggest change is obviously the transition from traditional animation, drawn on paper, to digital animation. When I started in 1983, the way to make films was like Snow White, by hand with cameras, cellulos, paints," he recalls, "from then on, it was the globalisation of animation. Technological evolution and production volume have marked the last 20 years."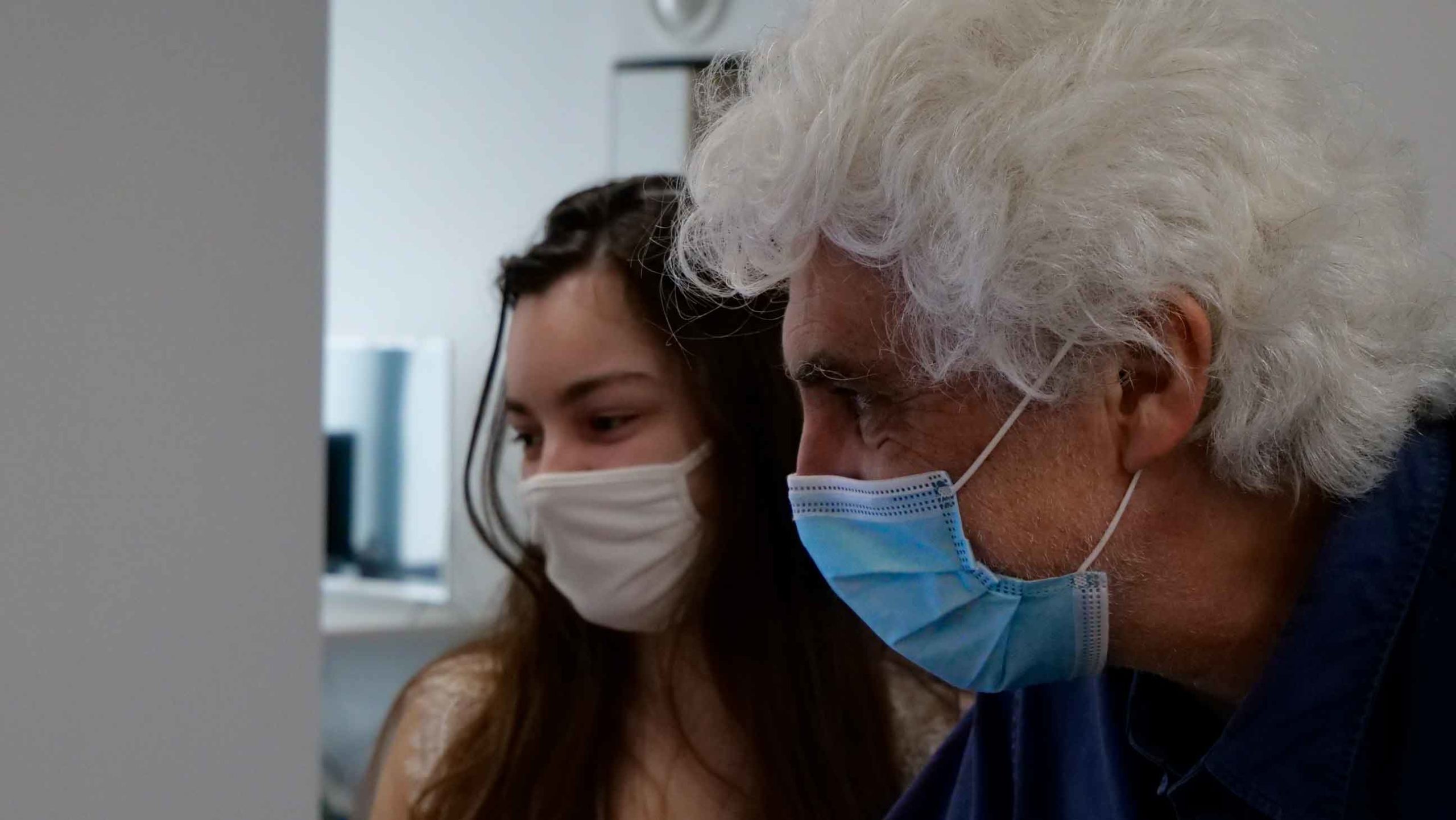 …BACK TO FRANCE AT NETFLIX
Kristof Serrand, currently Character Animation Manager at Netflix, has had a brilliant career that has brought him back to his French roots. "I am very happy to be back in France. I missed the lifestyle of my country a bit. I want to give a hand to the independents. In the United States, producers hate the French cultural exception, but the authors love it and envy us because here there is more creative freedom. That's why I came back."
Le Parisien is currently working on a project for an animated series based on the adventures of Asterix, directed by Alain Chabat.
ATTACHED AND LOYAL TO THE ESMA
Attached and loyal to ESMA, Kristof Serrand had already visited the school's students in Montpellier and Toulouse a few years ago. In addition, he has welcomed our young students for 4 consecutive years on the Dreamworks campus in Los Angeles, on the occasion of the Nominated Short Films Oscar selections (additional selection). "I've known ESMA for over 10 years and I love coming to see the students," he says.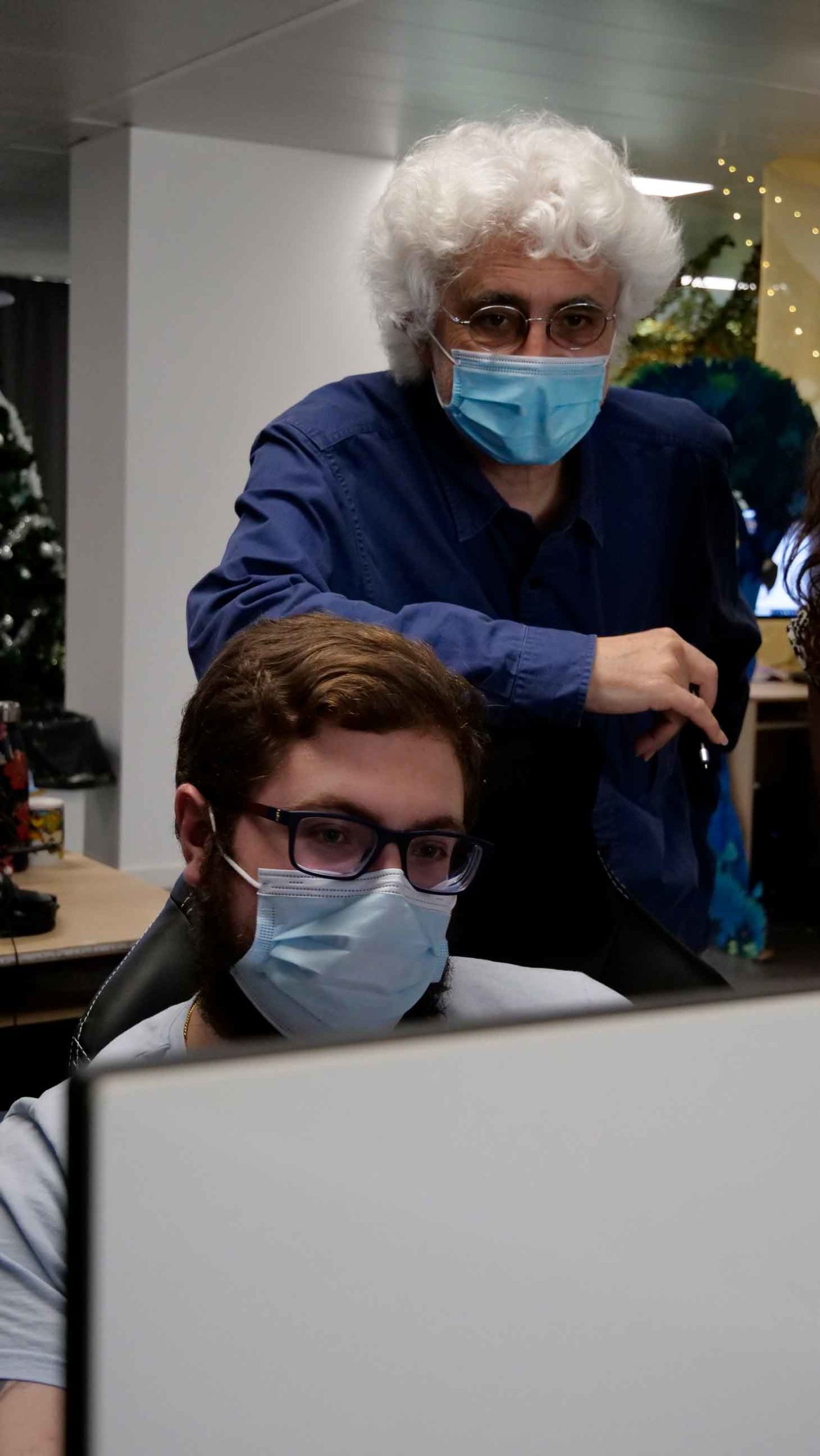 During half a day in our premises, he met the fourth year students. He had the opportunity to talk about the heart of his job. "What I am passionate about is playing characters, animating characters that tell stories like actors. That's what I know how to do without ever having wanted to direct films. My job is acting, bringing characters to life. I take inspiration from everything, from people I meet in the street or elsewhere, etc. I tell stories with little characters that move and live."
The students here are very well supervised. The conviviality is perceptible. We feel that the family side is present, so this is reflected in the training, which is very good", then viewing of the end-of-study films during production, "seeing the stages of making five-minute animated films also allows us to detect nuggets", for the students in their final year of CG Animation & FX Master Degree, this was an exceptional moment and also a real opportunity to immerse themselves in a world that they all dream of joining in the coming months.
Thanks to Kristof Serrand, they are now in possession of additional keys to their future professional world.