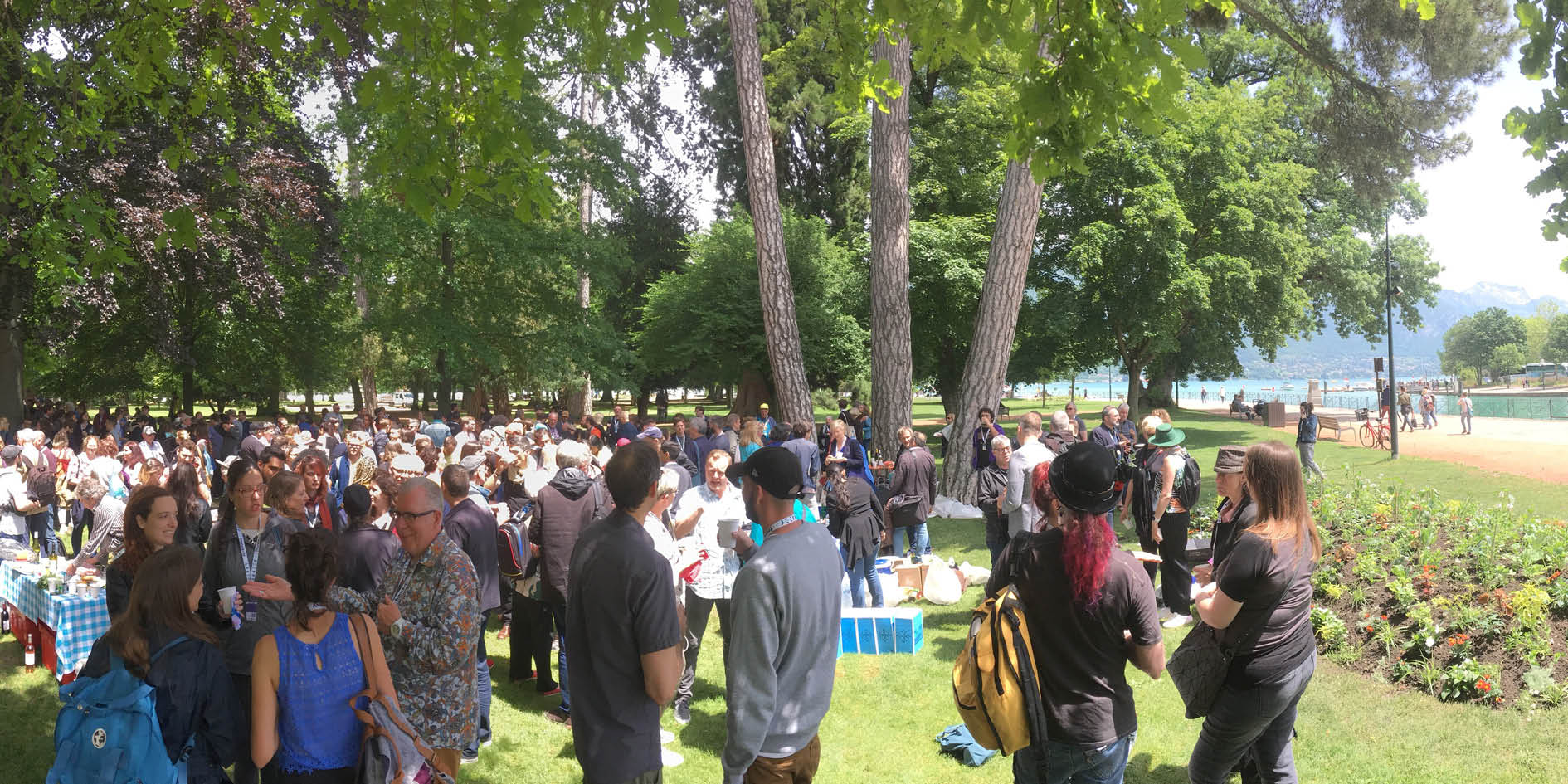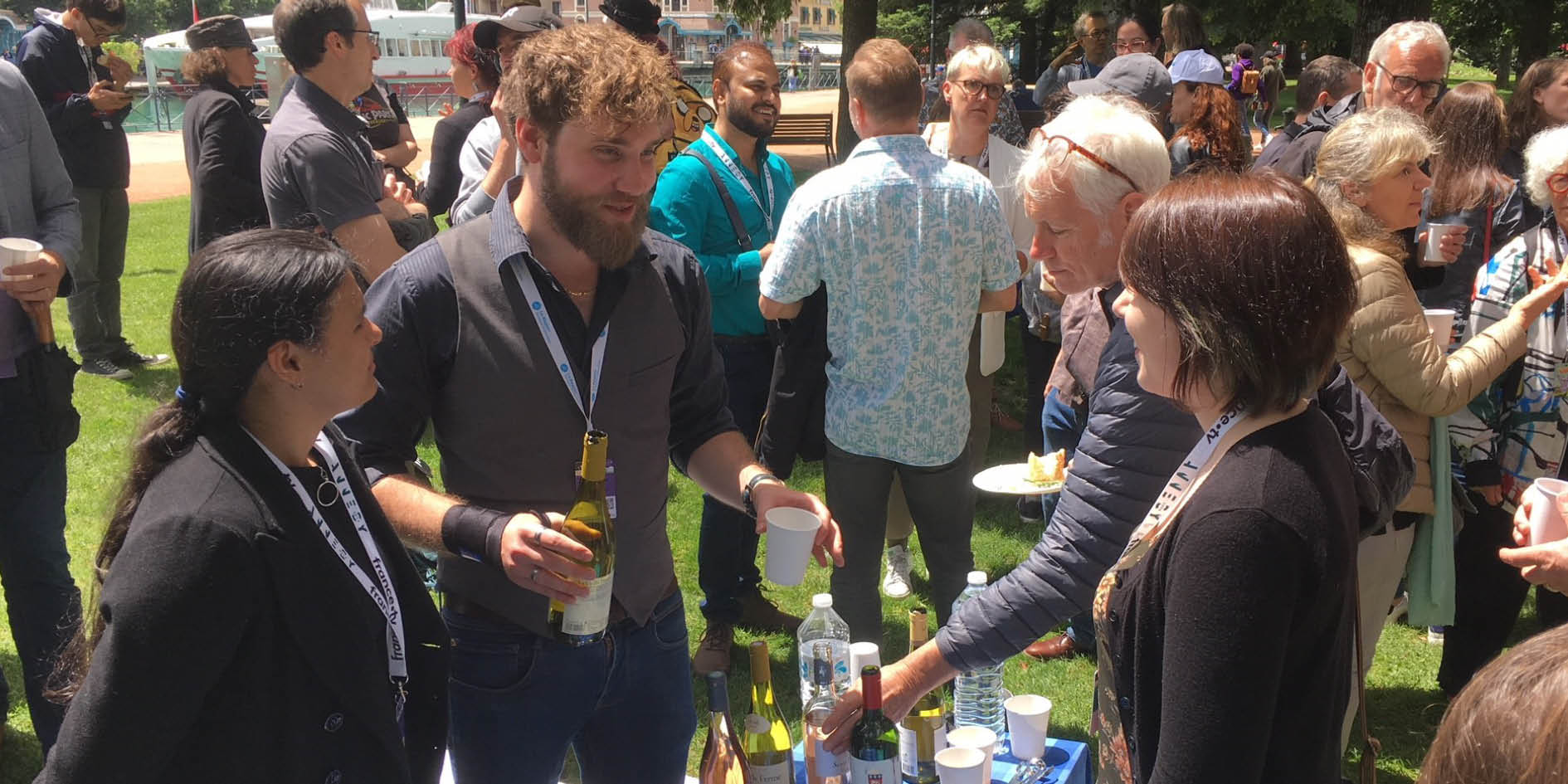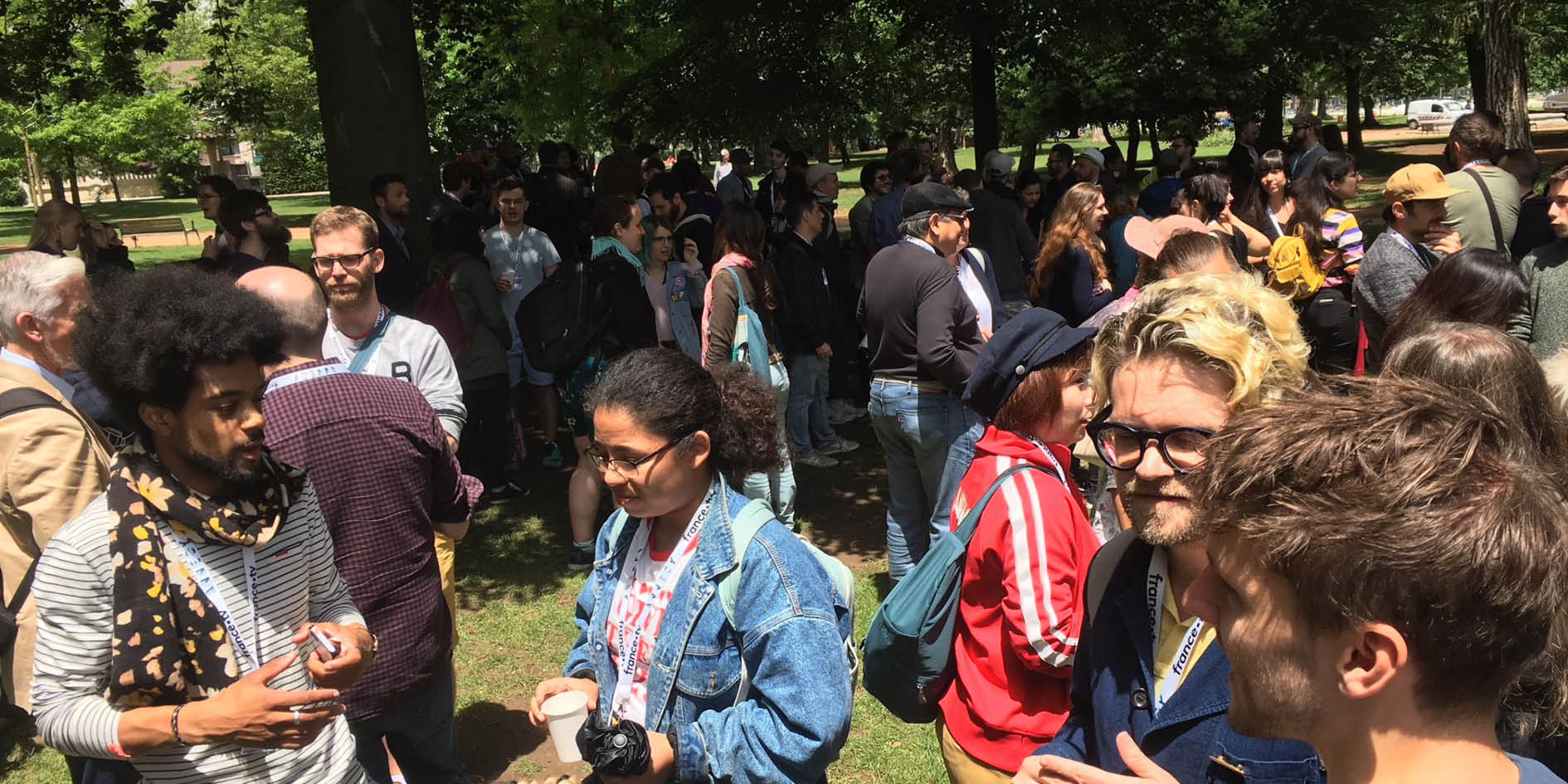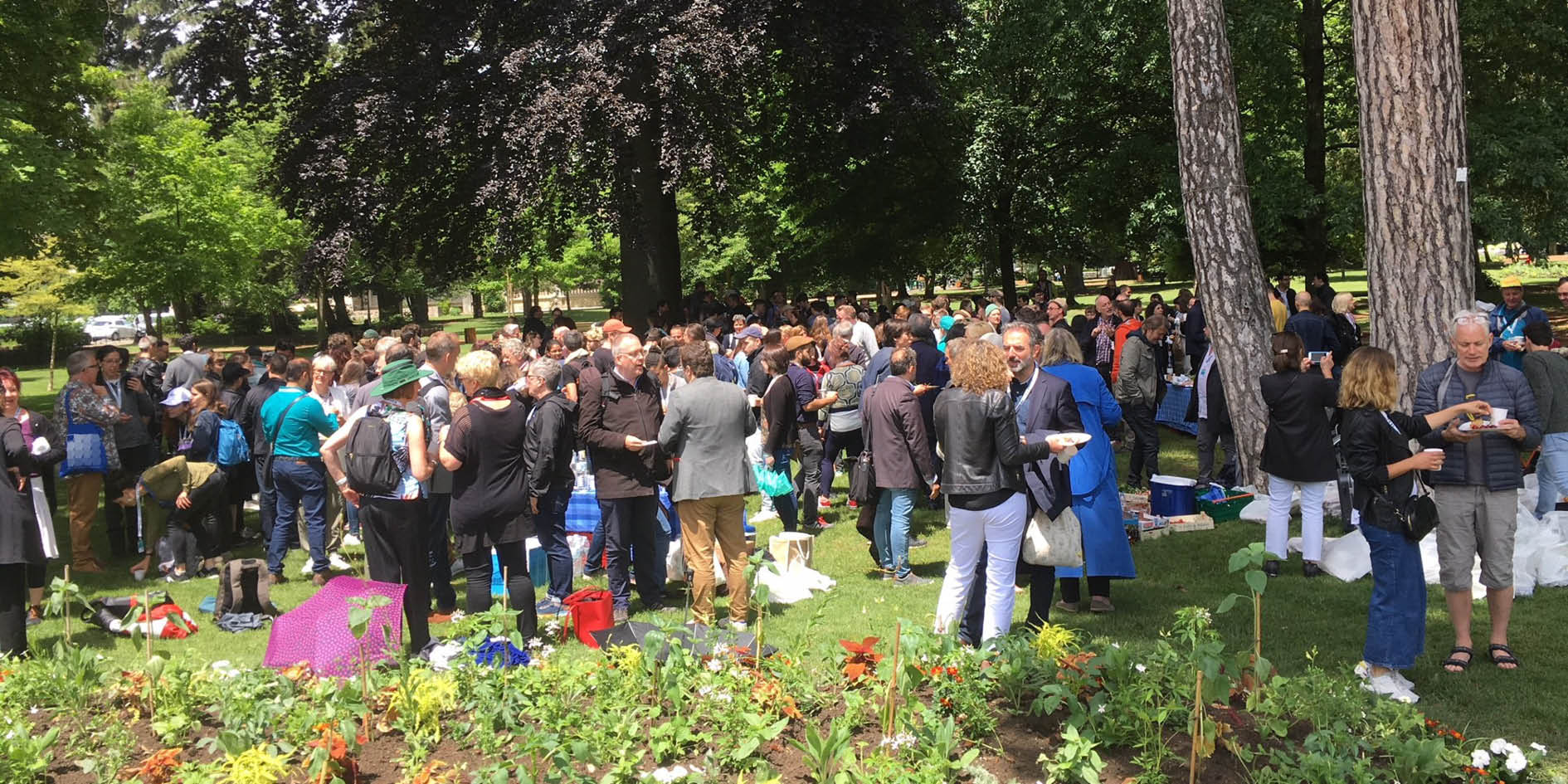 L'ESMA at the MIFA 2019
News

. 19 Jun. 2019
Montpellier
, Nantes
, Toulouse
Every year, the beginning of June marks the return of the Annecy International Animation Film Festival and the MIFA. This year again ESMA was present as well as its students. This major event was an opportunity for our students to meet professionals from the world of CG animation and to interact with them.
AN INTERNATIONAL FESTIVAL OF FAME
The Annecy International Animated Film Festival is one of the must-attend events for the CG animation and FX industry. It must be said that with its (almost) 80 years of existence – its birth going back to the 1960s – the festival has become over the years THE global place of trends where all the professionals of today and tomorrow give themselves Appointment. It is also an opportunity for participants to attend numerous film screenings as well as conferences, keynotes, making off …
For its part, MIFA, the International Animation Film Market, is a little younger than its predecessor, with "barely" 34 years of existence. Running parallel to the festival, this event is dedicated to professionals in the animation and FX sector. The MIFA is also a privileged moment for many students and young talents because they can meet many professionals from diverse and varied backgrounds.
A MORNING UNDER THE SIGN OF PROFESSIONAL MEETINGS
As every year, several representatives of ESMA were present at the Annecy festival in order to meet studios and various specialists in the world of animation.
Fourth – and final – year students of CG Animation and FX master degree from the four ESMA campuses joined the teaching team. This trip of a few days in Haute-Savoie was very beneficial to them since they were able to breathe a little and relax the pressure about their graduation film.
This festival proved to be an opportunity for them since they could meet many animation studios. The students were able to show them their demoreel and get feedback on their work. Valuable advice since, remember, these young people will join the world of work in a few weeks. But they were also able to learn about the studios themselves, their expectations and their recruitment needs. Moreover, for some lucky, the MIFA allowed them to get job offers!
Several students told us that this festival allowed them to put back the human. Before the festival of Annecy, for many of them, the contact with the studios was not emails. There, being able to meet people face to face facilitated the exchanges. Some professionals have made contact with students so that they can continue to talk to them and provide them with advice.
We interviewed Alan Guimont, a student from Nantes, about his feelings about this release:
At MIFA it was easy to meet people working in the studios. They were open to chat and see our demos for feedback. They gave us some pointers on areas of improvement and what we needed to prioritize or not. This gives us an overview of the job interviews we will have soon. Overall I was pleasantly surprised by the pros who put us at ease and were happy with what they saw. It's reassuring for us for the future.
Finally, these meetings also allowed several students to better identify the specialties or studios in which they would like to start their career once their studies ended. And chance sometimes does things well, as was the case for Oscar Langevin, another student from Nantes, who made an exceptional encounter during this festival:
I wanted to attend a conference of Rebecca Sugar but it was complete. It was while watching his series Steven Universe that I wanted to do animation. While walking in the street I could cross it by chance! I could chat with her, it was great! I had my own conference. Before I hesitated on the choice of studios and what to specialize in but it made me want to go back in this branch!
A LITTLE RELAXATION TO DECOMPRESS
To conclude this festival, as tradition has been for 6 years now, a giant picnic was organized in a park in Annecy, at the edge of the docks. ESMA is co-organizer of this picnic with prestigious names such as the studios Aardman Animations, Magic Light, Mikros Animation, Nickelodeon and the newspaper Animation Magazine.
No less than 400 guests were invited by invitation, mostly professionals from the world of CG animation and FX, from around the world. This picnic was conceived as a moment of pleasant relaxation where everyone present could meet, exchange or simply enjoy a pleasant place.
Several ESMA students participated as "picnic helpers". They were there in support of the organization and helped in the service. This privileged moment allowed them to meet all these professionals in a less formal and more relaxed environment.
A MOTIVION OVERCURRENT
All the students came back from the festival and MIFA reboosted and more motivated than ever! They were happy to participate in this festival which is a fabulous melting pot dedicated to animation.
These few days spent in Annecy were also an opportunity for them to organize inter-ESMA meetings. Although in contact via digital tools, being physically able to meet them has been beneficial because they were able to exchange on their graduation films or share their experiences on these four years at ESMA.
We will end this stay at the Annecy International Animated Film Festival and the MIFA 2019 on the word: meetings!