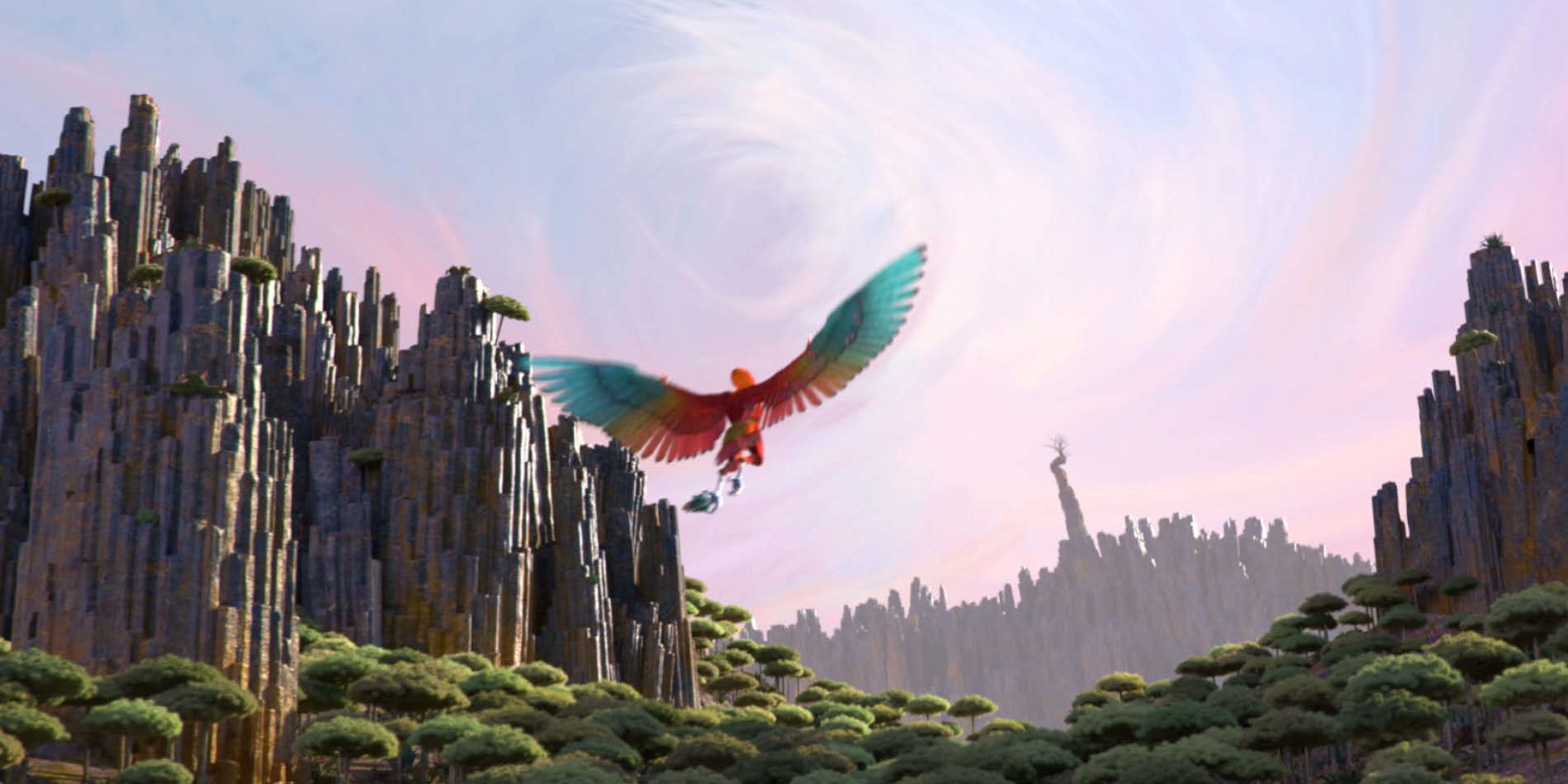 Special feature 1 million Youtube subscribers: Meet the directors of Chimère
With more than 13 million views, Chimère has climbed to 4th place in the ranking of our most viewed films on our Youtube channel. The directors are working on the project!
ORIGINALLY, A LOVE STORY
Keizia Tel, who wrote the original screenplay for Chimère, is very clear: "I wanted to deal with the theme of love and maternal instinct through the character of the harpy. »
A Harpy incubating her egg. Obviously, a cynical creature will try to take it over. "The harpy is willing to sacrifice herself for her child. "That's the crux of this short film!
"It is a simple and strong story, nothing more, nothing less. We wanted to make the audience feel emotions. Attachment, uneasiness, strangeness. It's a fantastic story for me," says Kevan Canavar, co-director with Kezia but also Marc-Antoine Beineix, Thibaud Chantrel, Yanis Levostre, Tahar Medjahed.
The fantasy aspect of "Chimera" required the creation of original characters. This was one of the challenges for the six ESMA students. "We had to create the 3D models – which was difficult because they were fantastic animals," Keizia recalls. "It was a great dive into FX for me, with a lot of challenges," says Kevan, who immediately goes on to say, "humanly speaking, that was the biggest challenge for me, dealing with everyone's characters and making sure the team was functioning properly. »
AN ARMOUR AGAINST STRESS
"The film is a first experience in managing a team. We had to listen, find compromises, sometimes give up some of our desire, whether it was due to a lack of time or technical means," recalls Keizia Tel.
Group management, solving technical problems, meeting deadlines – these are all parameters that ESMA students face during their graduation film. An immersion in a professionalizing context. Not without positive repercussions! "This experience was very beneficial in a company where this type of problem is frequently encountered. The film was a good springboard that made it easy for me to enter an animation studio after my studies," says Keizia Tel. "For me, it's now armour against stress," Kevan continues.
HONOURS, LIBERATES, ASTONISHES
"Once the film aired, I felt like I was free of a weight," says Keizia. "I felt a lot of joy but a little sadness because it was all ending," Kevan the perfectionist says, "I was a little frustrated that I couldn't push this shot or that shot to its best haha (sic)."
Icing on the cake, the million views on YouTube. What about that success? "I'm honored, pleased that the fruits of our labor are being so recognized. I must admit that I didn't expect such a success," concludes Keizia Tel.
CHIMERA THE SYNOPSIS
Somewhere on a lost island, a Harpy is incubating her egg. But a vicious creature will try to take it. Then it will have to defend it at all costs.
Don't forget, take part in our contest and try to win many prizes => 1 million CONTEST