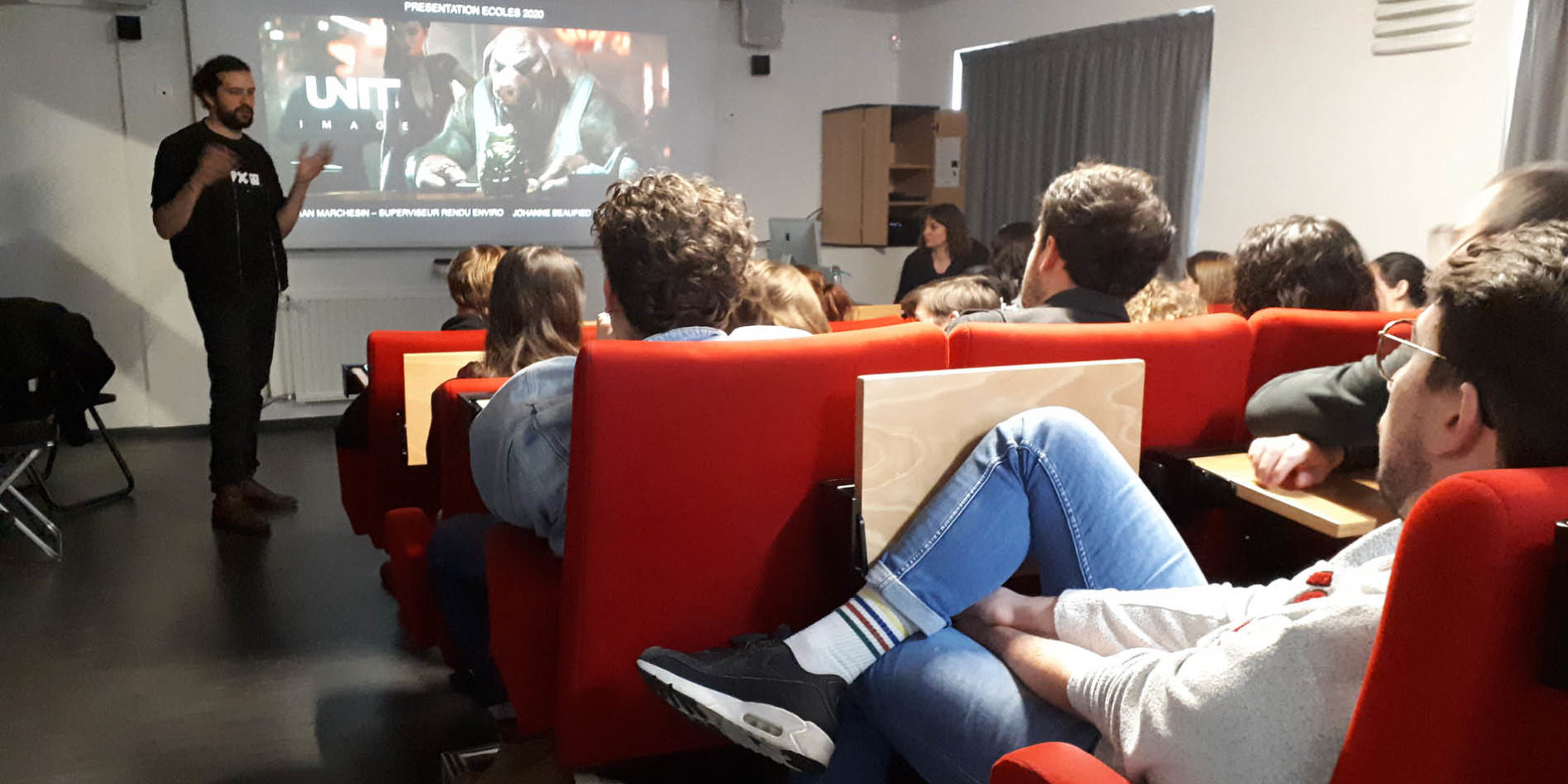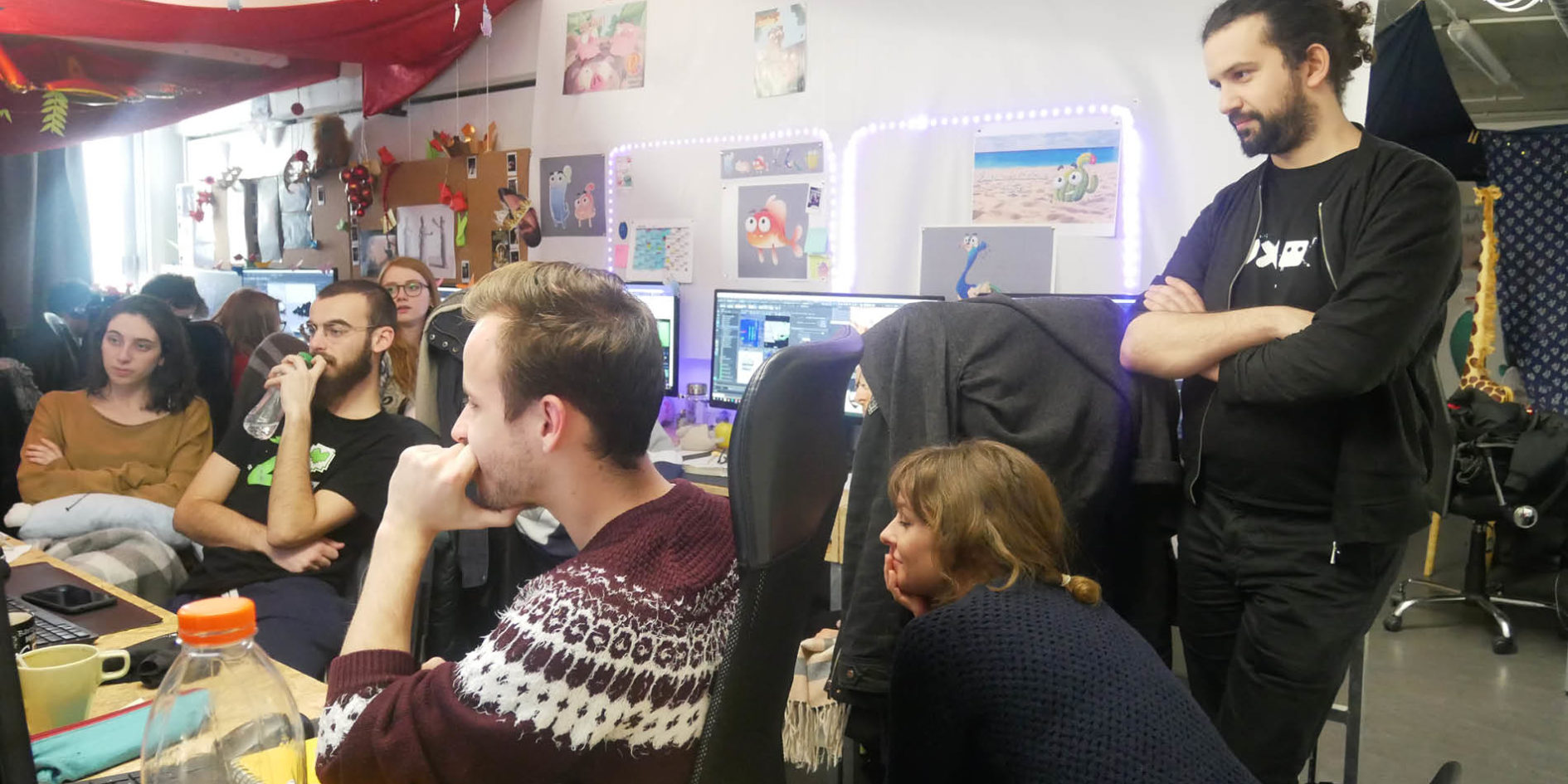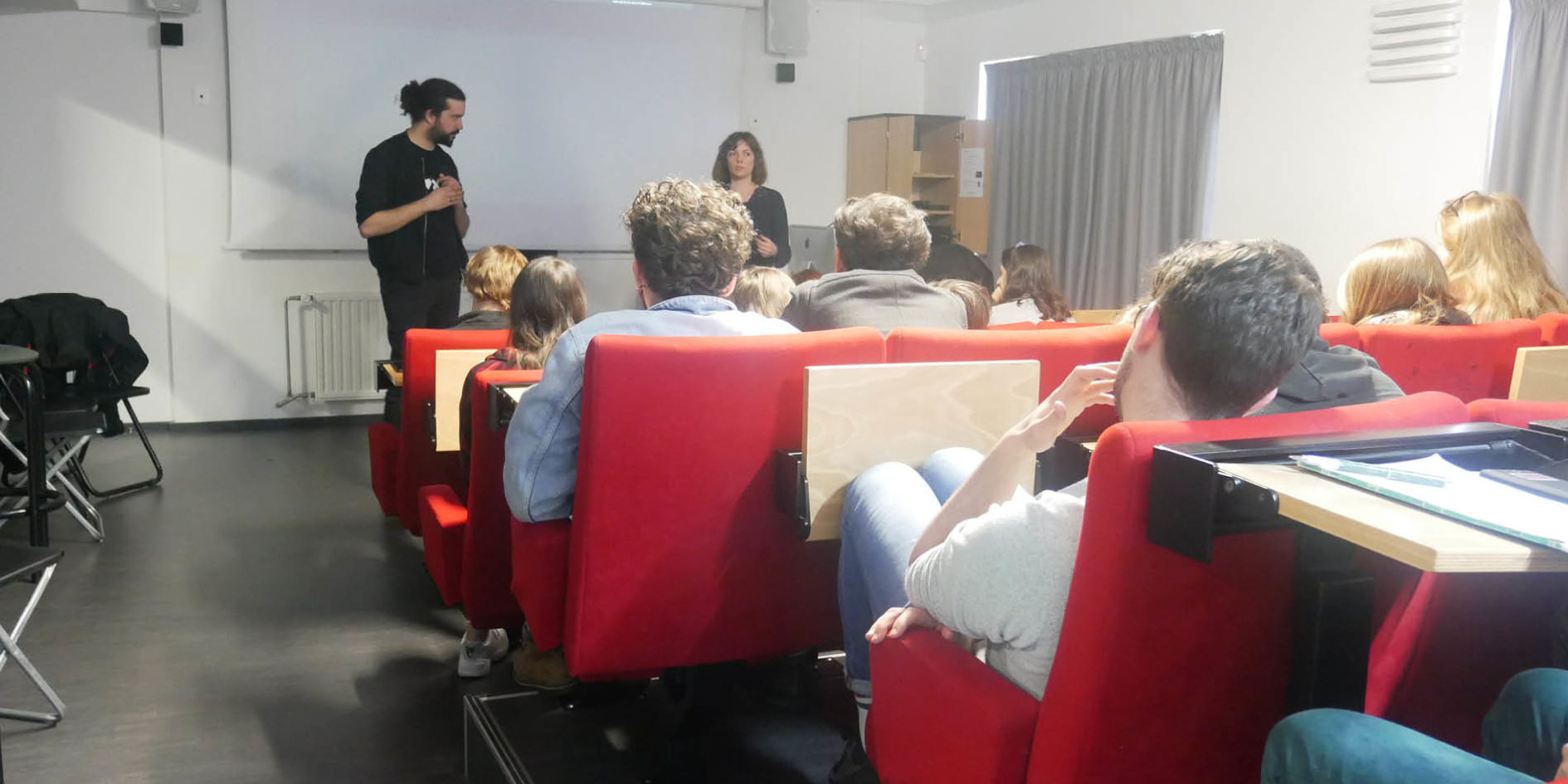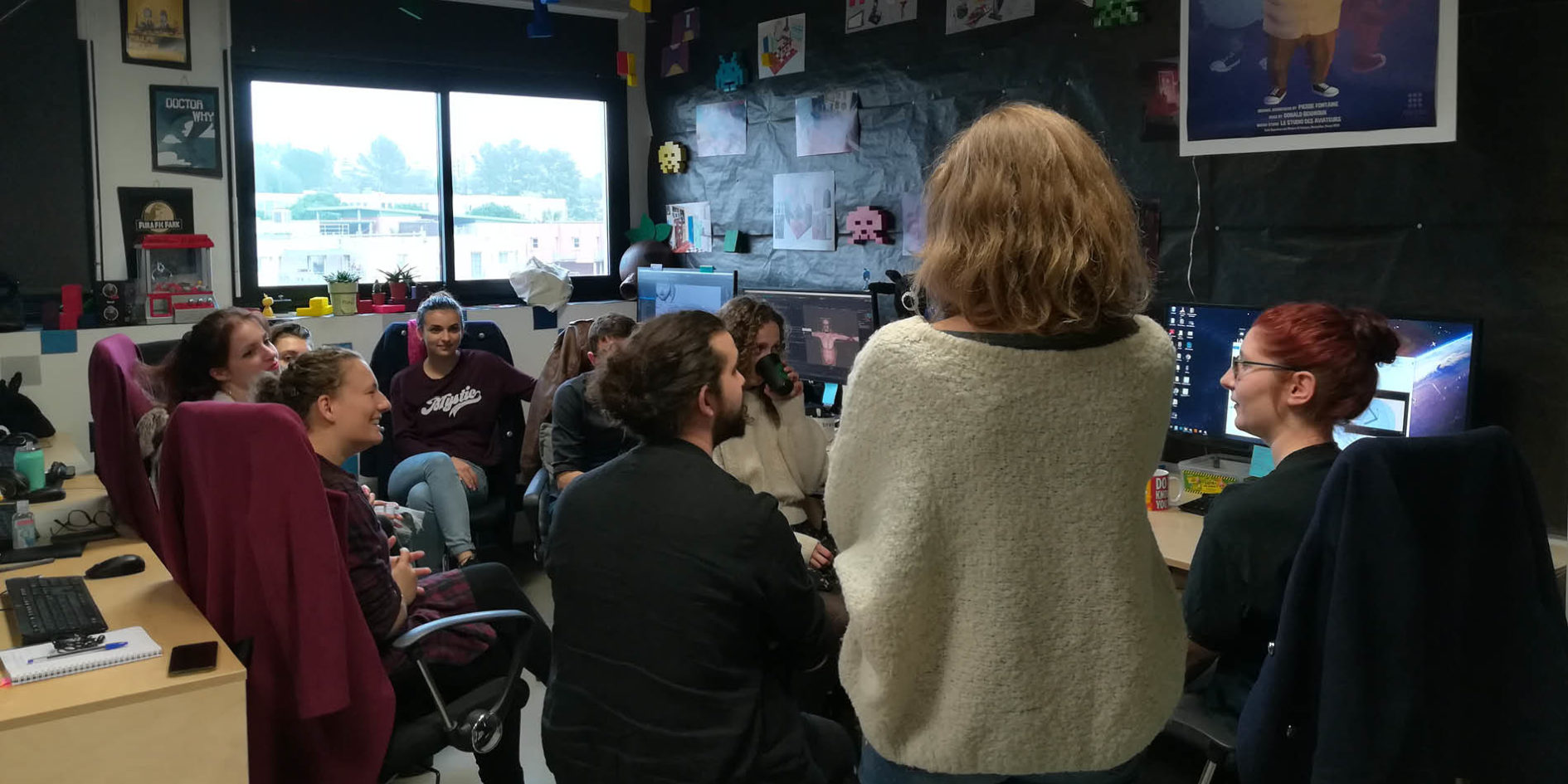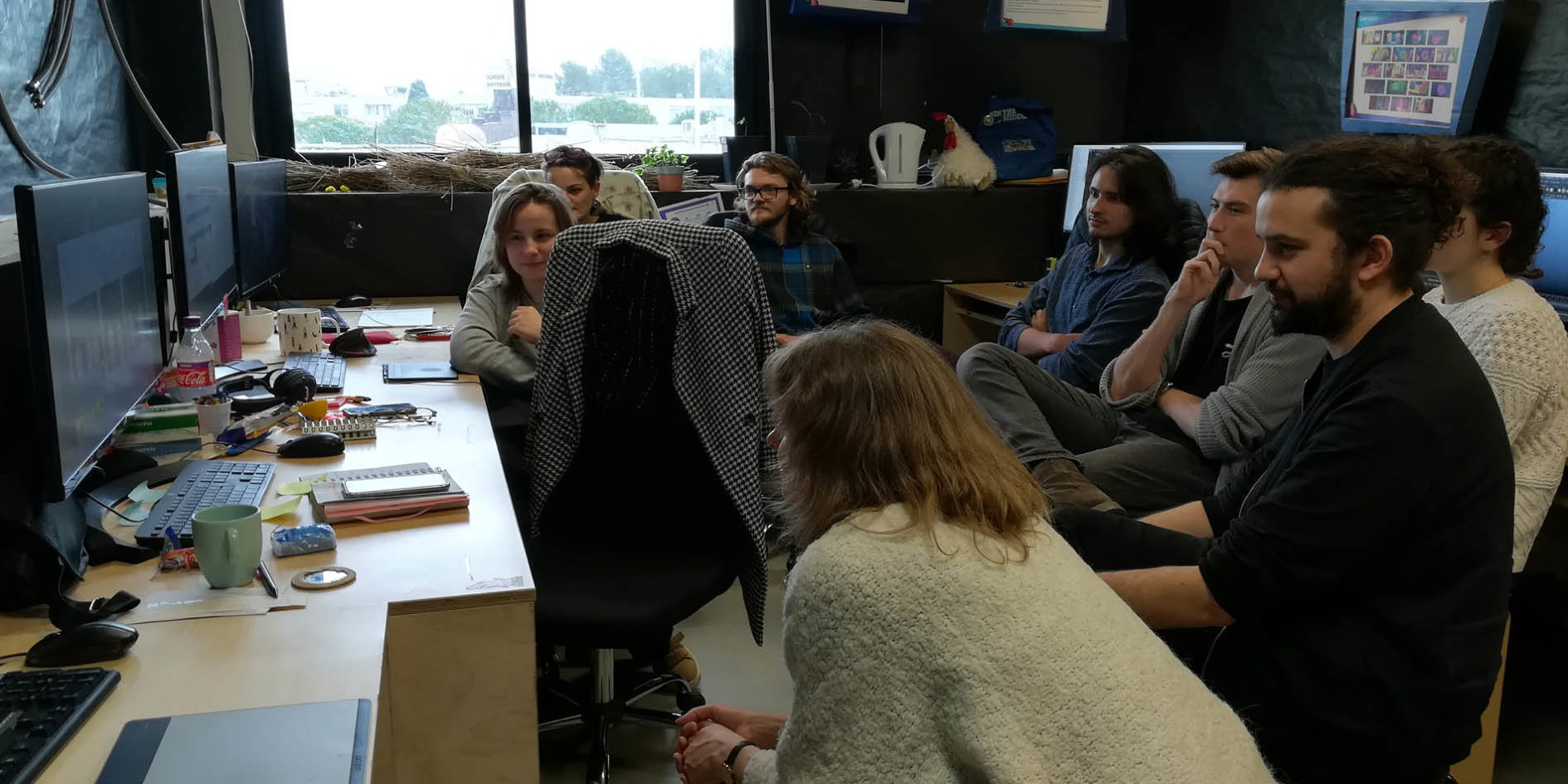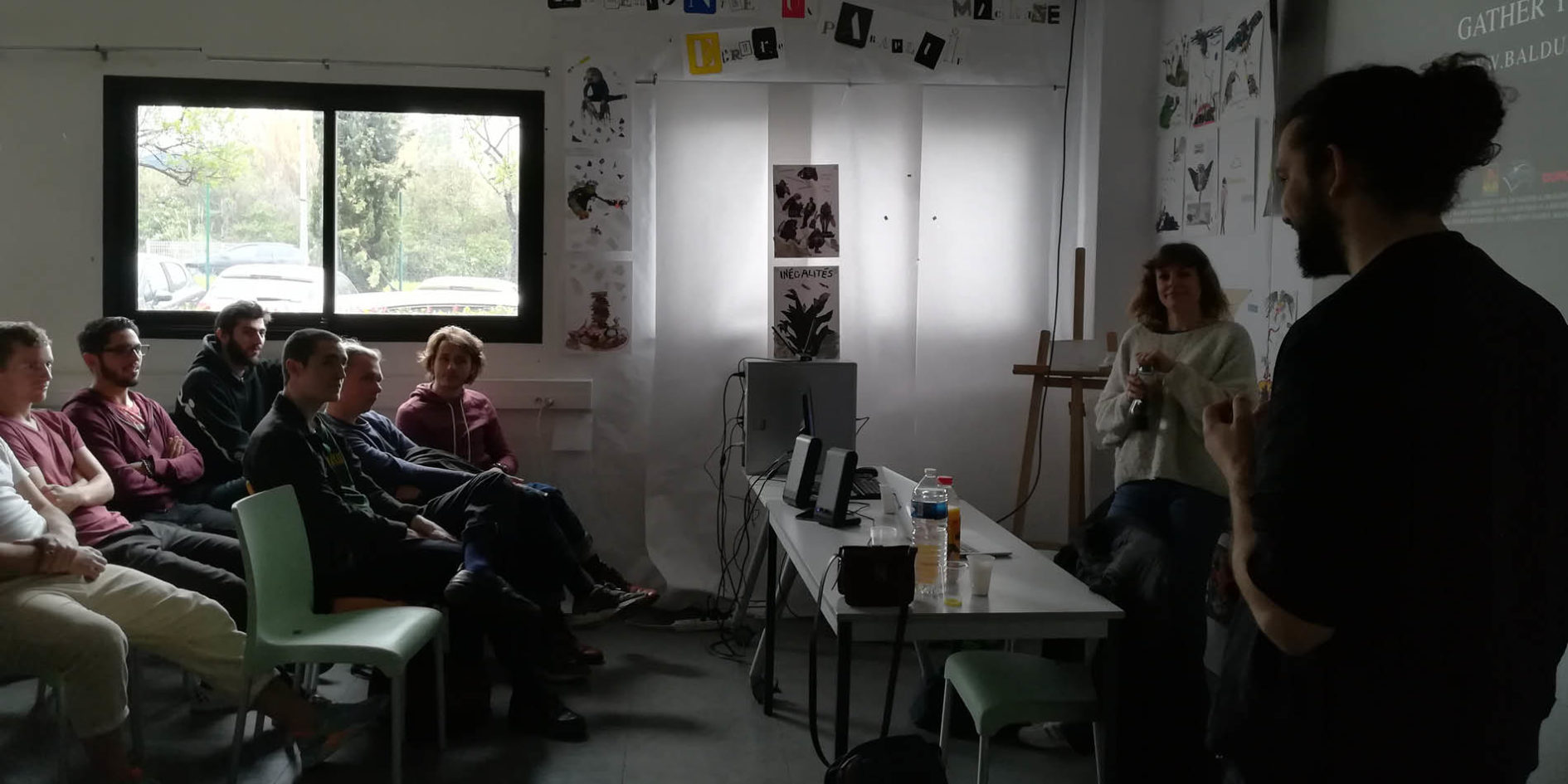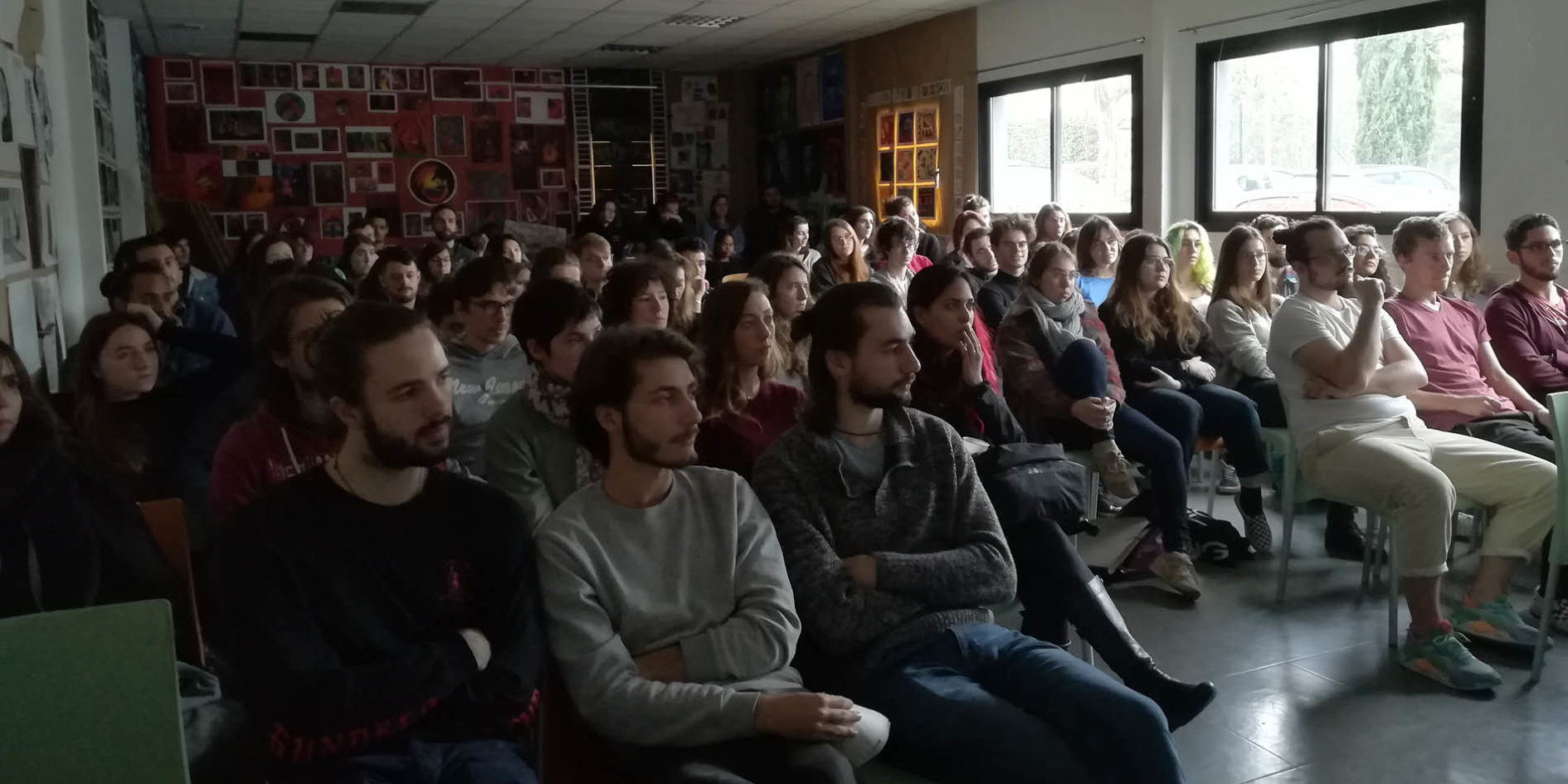 Visit of the Unit Image studio
Conférences

. 23 Apr. 2020
Once again this year, ESMA hosted the Parisian studio Unit Image, which specialises in CG animation FX for cinematic video games, advertisements and films. Once again, we were pleased to welcome its representatives through the duo of Johanne Beaupied, Human Resources Development Manager, and Dorian Marchesin, Environment and Rendering Supervisor.
First of all, we wanted to make it clear that this meeting took place some time before the lockdown. We are now transcribing this visit and no one has been exposed in any way to either our visitors or our students.
Unit Image is a creative studio that we have been delighted to have on our premises for many years. Last year we were already able to welcome Johanne Beaupied and Dorian Marchesin. Both of them came to meet the new class of final year students of the CG Animation Cinema and FX Master Degree in Montpellier.
Together, the two speakers presented their studio, their specialization as well as the typology of projects they work on. After this conference, they were able to meet each group of students in order to exchange with them about their graduation films. This was another opportunity for the students to test their story and to find out if their intentions are understandable to an audience outside their project.
And this year, Johanne and Dorian also went further west to visit the Nantes campus! A first for both them and our students. Until now, the Unit Image studio had never had the opportunity to discover our school located in Loire-Atlantique, next to the famous installations of the Machines de l'île.
Following the visits, Johanne Beaupied confided to us:
Two interesting campuses with students with varied profiles, motivated and fully trained technically and artistically. This year we saw many original concepts and solid stories (right to the end) and we are looking forward to seeing them fully realized in the jury!
The appointment is therefore made for next September!
FEW WORDS ABOUT UNIT IMAGE STUDIO
For those who don't know Unit Image, it is a Parisian studio specialized in CG animation and FX for advertising, trailers and video game cinematics. This studio has chosen as a guideline to offer a real animation culture and experience while taking a modern and innovative look at the popular and film industry.
Today the studio is celebrating its tenth anniversary and is still growing, brimming with exciting projects! On numerous occasions, Unit Image has been rewarded for its expertise and work: "Best environment" and "Best creature" at the Paris Image Digital Summit, "Gold world medal – animation" at the New York Animation Festival, "Best game cinematic" and "Best advertising production" in Munich at the Animago festival, and several selected and awarded "Best virtual cinematography" at the VES Awards.
A recognized studio, in full expansion with beautiful projects that will certainly seduce more than one of our future graduates. In fact, we have several ESMA alumni in their ranks!
SPEAKERS
Johanne Beaupied : HR development officer
Dorian Marchesin : Environments and rendering supervisor
INTERVIEW
Below is an interview with Johanne Beaupied and Dorian Marchesin that we filmed at ESMA Montpellier during their previous visit in 2019: