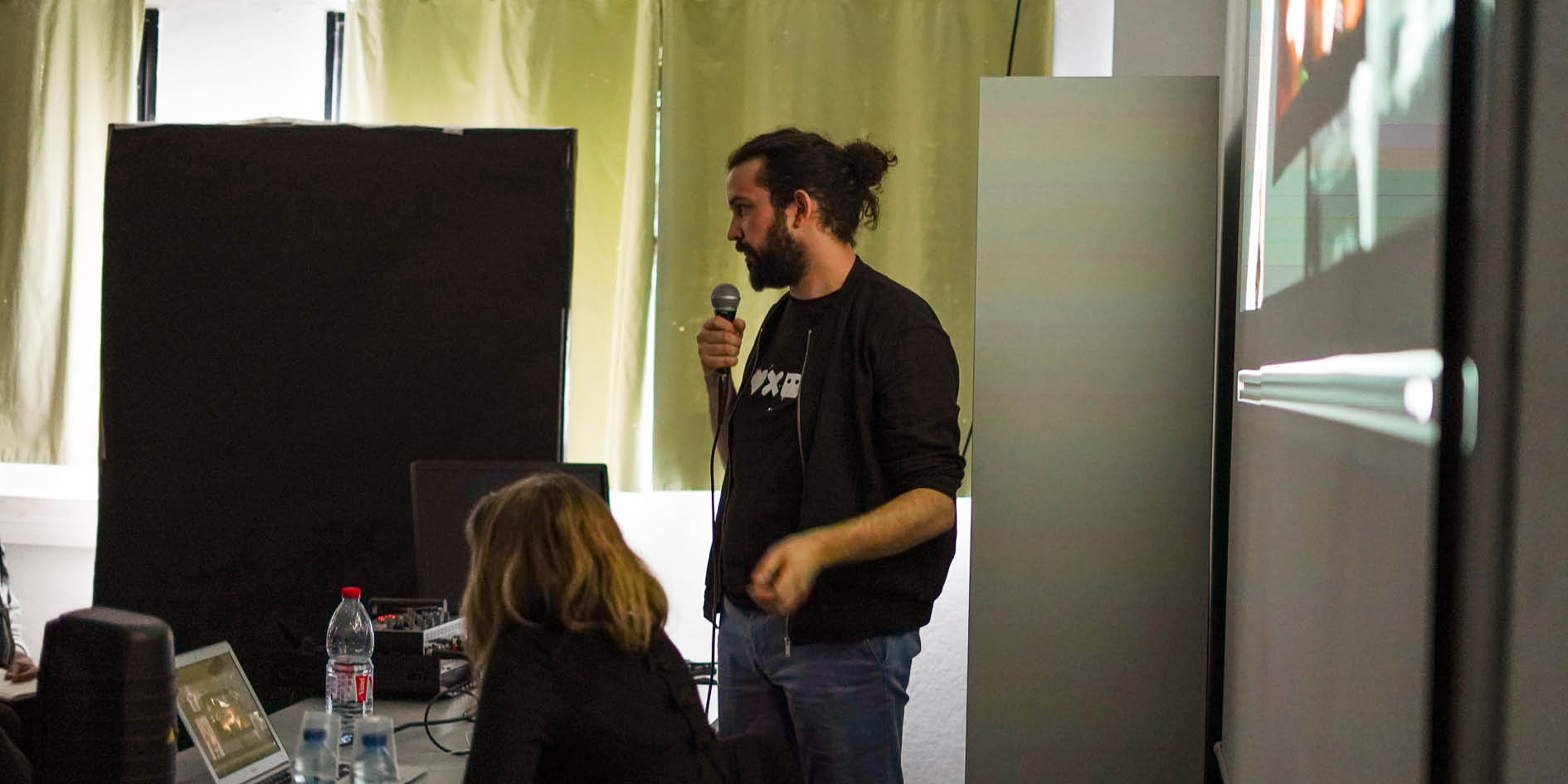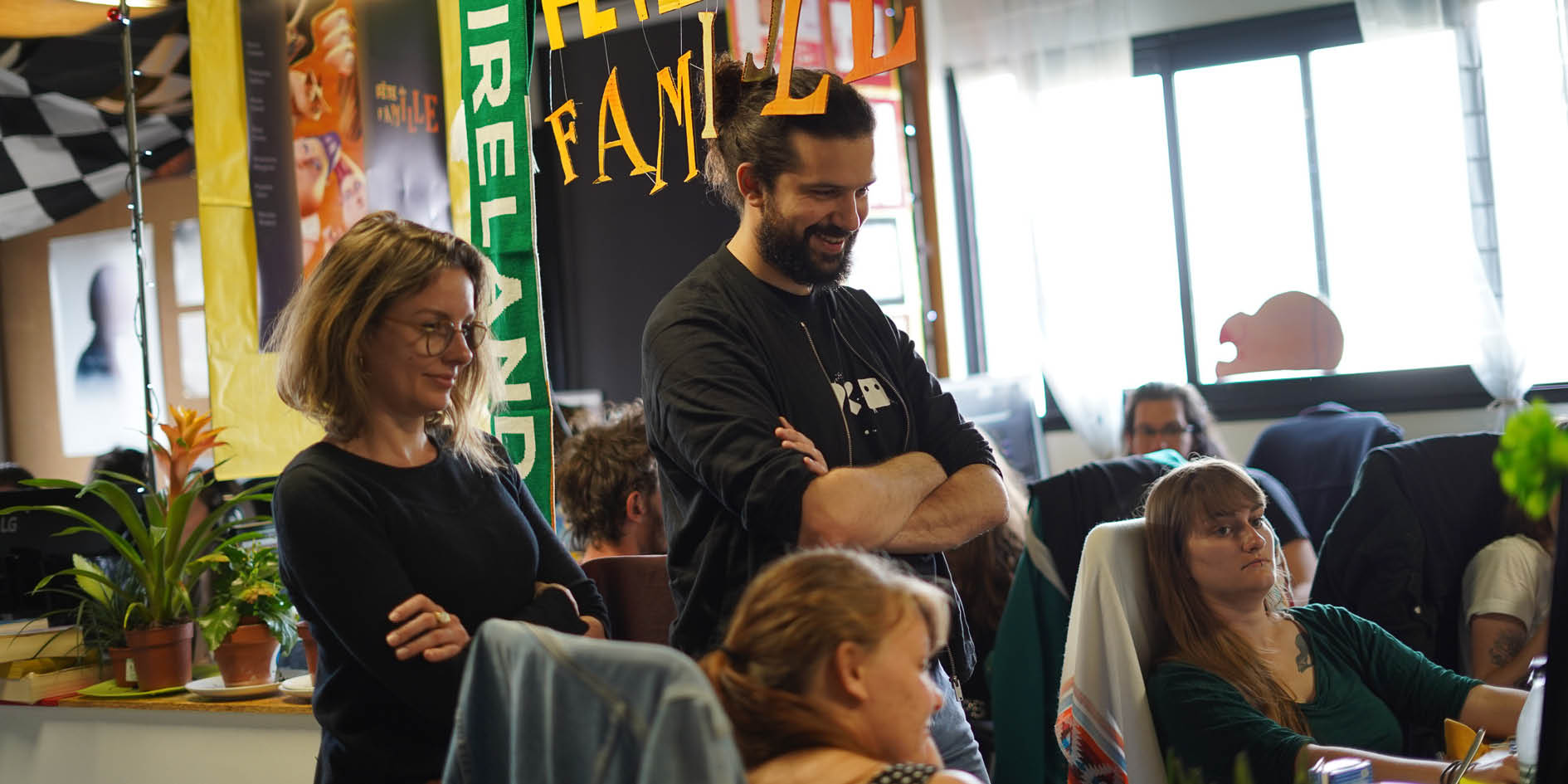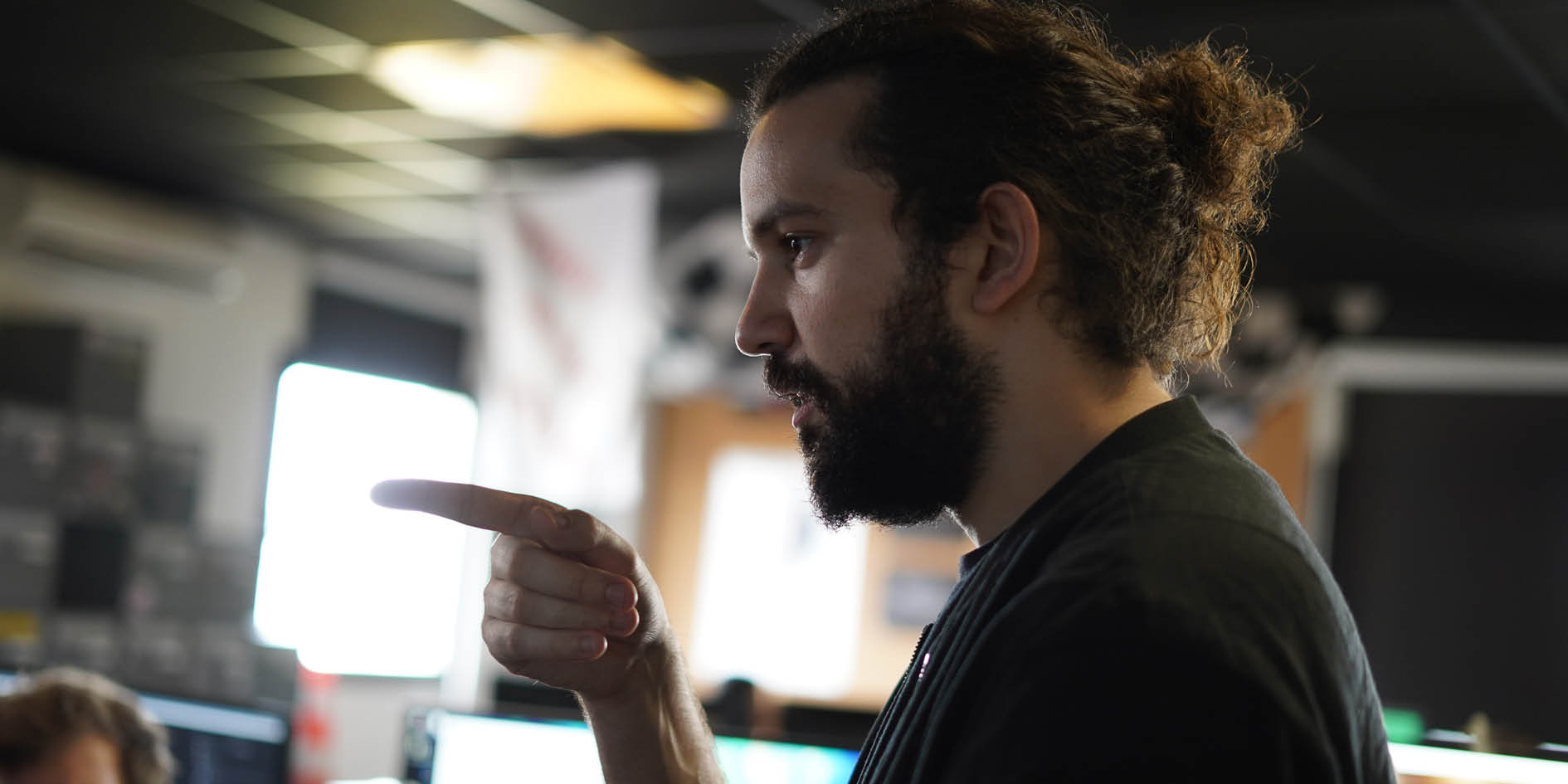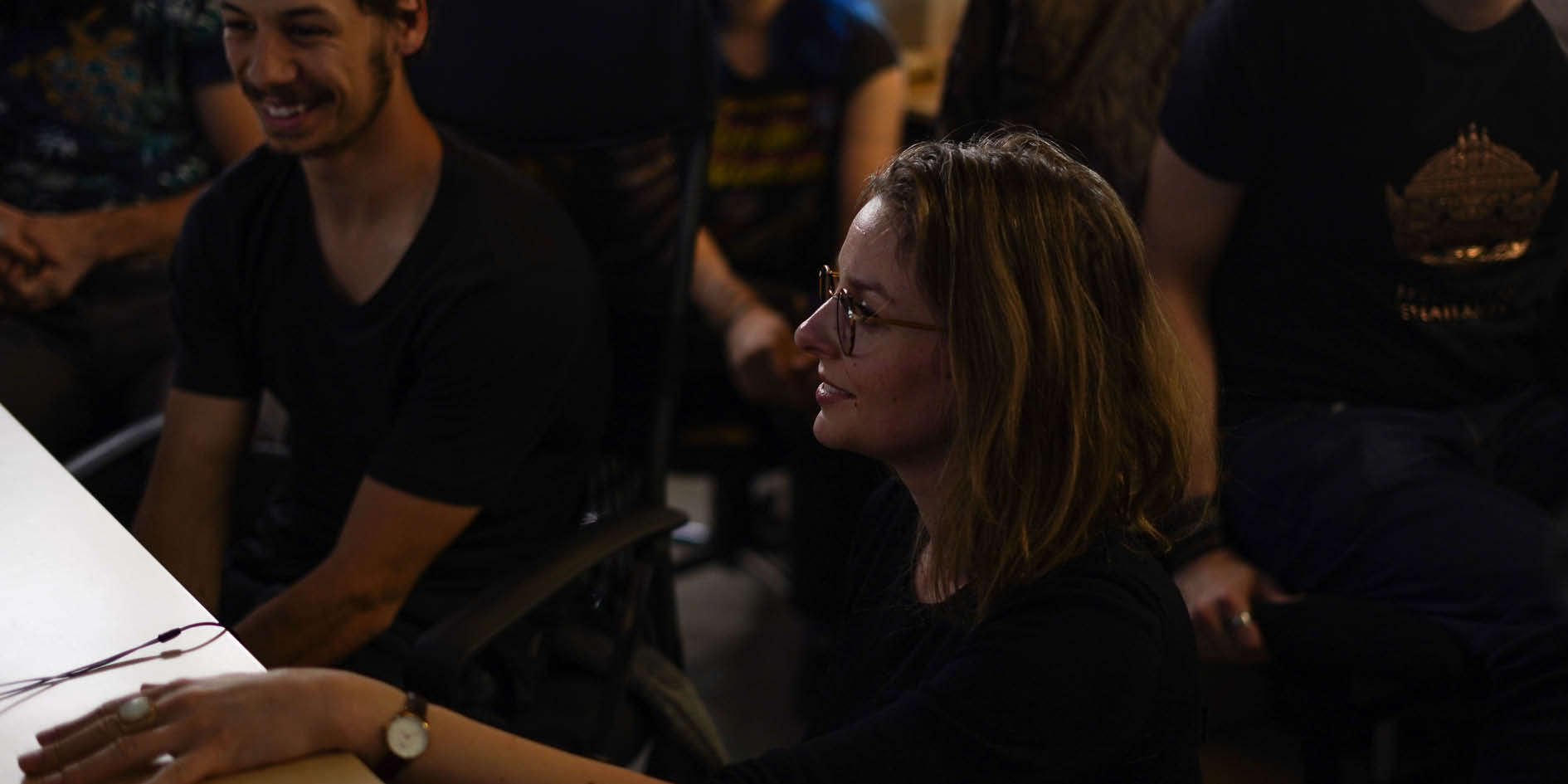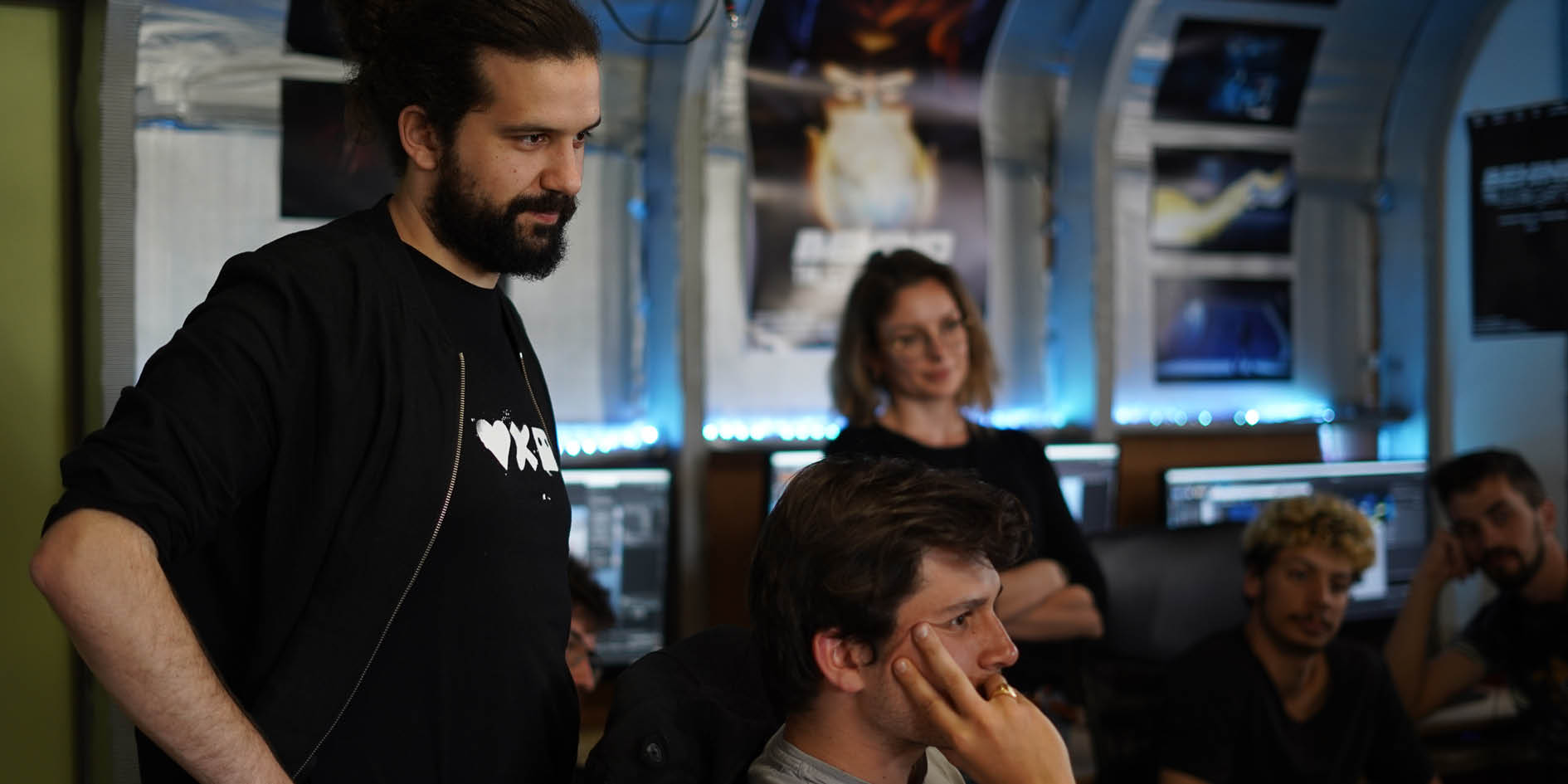 Visite of the studio UNIT IMAGE at the school ESMA
Uncategorized

. 12 Jun. 2019
The campus of ESMA Montpellier received the visit of the studio : Unit Image. To represent him, Johanne Beaupied and Dorian Marchesin came to meet the students. A new opportunity for them to discover another part of the world of CG animation and FX.
Adding to the long list of the several ESMA's professional partners, the Parisian studio Unit Image came to the campus of Montpellier to meet students. To liven up a meeting and talk about the short films, Johanne Beaupied, HR Development Manager, and Dorian Marchesin, Environments and Rendering Supervisor, came to represent the studio and meet the students.
EXTEND YOUR PROFESSIONAL HORIZONS
When one is a young person who finishes his studies and who is about to embark on the big bath that is the world of work, it can sometimes be difficult to know to which pan of activity to project. The vision he may have of his future is not necessarily the widest. It is therefore beneficial for these professionals of tomorrow that they meet studios that practice other aspects of animation, as is the case with Unit Image. At first, the meeting opened with a conference led by Johanne Beaupied and Dorian Marchesin who presented Unit Image and the projects on which the studio is working. This intervention is also an opportunity for these professionals to reassure students about their fears and to portray a typical profile sought by the studio:
D.M.: A Unit Image we are looking for people with high potential, passionate about the image, who can flourish in the business and grow with the company. We are looking for people who can bring all the skills they have learned during their school career.

J.B .: And the team mind! Many of our departments are considered generalists, we do not specifically segment jobs, we like that people can prove their skills and quickly take charge of their own sequence, their own scene. For example, in the environment team they will do everything: lighting, shading, compo… The idea is that our employees know at least the basics of each specificity. It is a function that is perhaps a bit original, but at least, by taking in hand part of the work, the person can invest more creatively.
The second part of the day was devoted to meeting students from the last year of the CG Animation and FX training to discuss their graduation films. Again, because it must be said that this is not the first time that the ESMA receives Unit Image in its walls, Johanne Beaupied and Dorian Marchesin were delighted by the short films they watched. As they both say:
Short films we've seen, there are artistic biases and it's great! It's very interesting to see that students can go through with their ideas. ESMA is a school with a very high standard.
A LAST MOTIVATION
The meeting ended with a final advice to students issued by the two speakers:
J.B .: You have to demystify pure talent, that is to say that it requires a lot of work. Those who train the most, who do the most exercises, who work the most, who have the most motivation will do a great job every day and a good passage in the world of business. It is on training that we must capitalize. We must not be afraid of the technical aspect.

D.M .: It's a passionate job, you have to give yourself!
UNIT IMAGE, A DISCREET STUDIO BUT WITH EFFICIENT ACHIEVEMENTS
The Unit Image studio is one of those professionals whose public does not necessarily know the name. Yet each of us has already seen one of their accomplishments. Remember: cooks who roar police cars (after a crazy chase on the countertops), who simmer cartoons or open knight armor like crustaceans. You see ? This is the Canal kitchen TV ad that has been very successful. And for good reason, the work done is impressive and marks the spirits!
The story of Unit Image dates back to 2010, when four former graphic artists (specializing in painting, animation, rendering and special effects) decided to pool their skills to create their own studio. Success was not long in coming and the structure grew over the years to reach 80 employees today.
You should know that Unit Image's field of expertise is not limited to the TV commercials of cooks with wild ingredients or ducklings dreaming of joining an amusement park, it is also the realization of trailers of video games ( Beyond Good & Evil 2, it's still them!) In full CG, FX for movies and full CG for TV show.
speakers
Johanne Beaupied : HR development officer
Dorian Marchesin : Environments and rendering supervisor
interview
Watch the interview below with Johanne Beaupied and Dorian Marchesin: