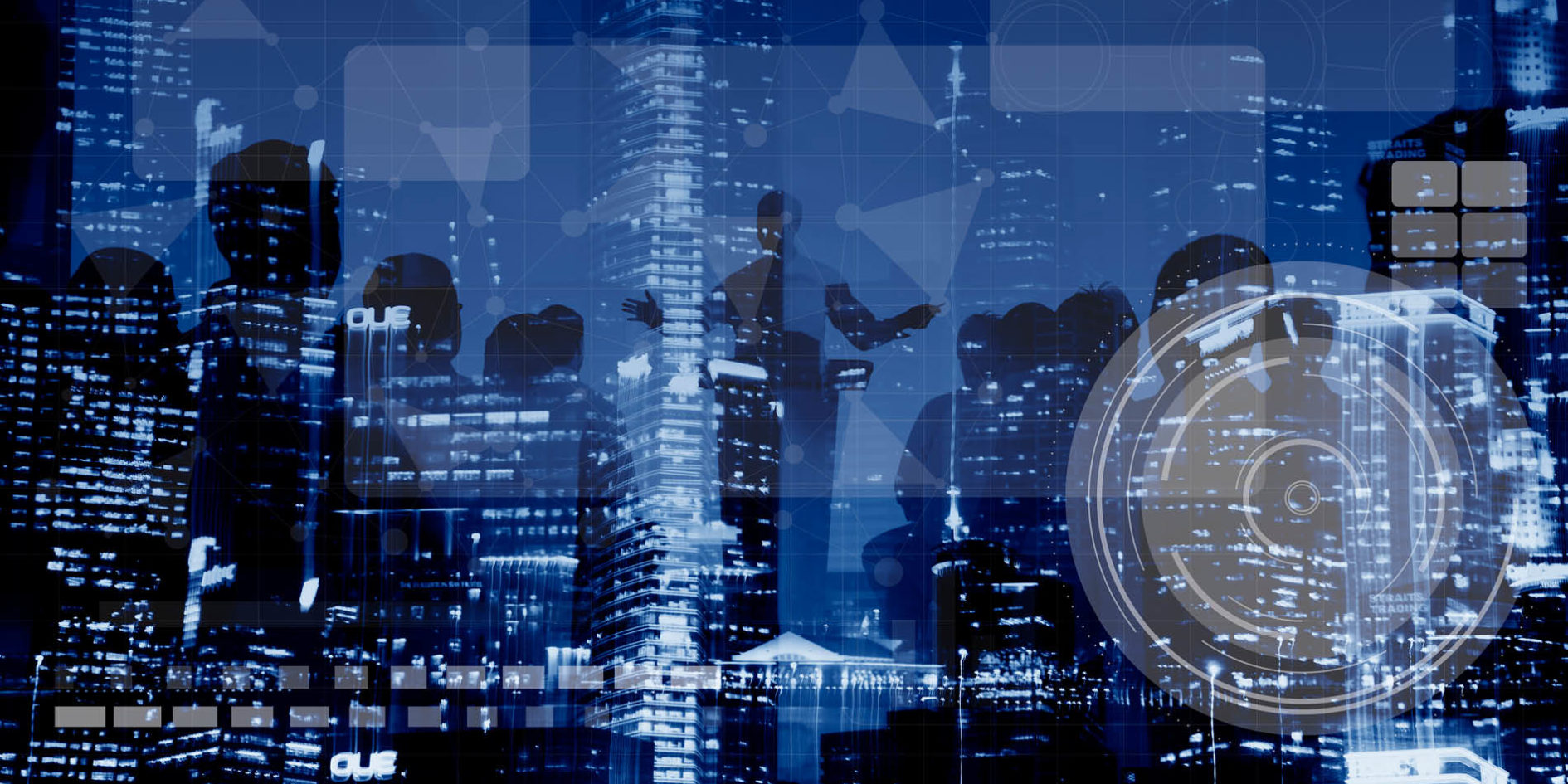 Conference by Ruben Athouel
Conférences

. 18 May. 2020
Lyon
, Montpellier
, Nantes
, Toulouse
Former ESMA student, Ruben Athouel gave an online meeting to CG Animation & FX Master Degree students. In addition to an overview of the CG animation industry, he gave an overview of his career path that led him to join the prestigious Walt Disney Animation Studios.
A CONFERENCE AT TWO ENDS OF THE WORLD
The confinement, in its complicated situation, also allows beautiful encounters and exchanges. This was the case with the recent proposed conference Ruben Athouel, former ESMA student, class of 2013, from the CG Animation and FX Master Degree and currently working under the Californian sun!
The appointment was made online on Thursday, May 14th at 4pm (the clocks of the two countries had to be coordinated!) and digital technology has the particularity of bringing together a large number of participants! Thus, all the students of the CG Animaiton and FX section of the four ESMA campuses – Lyon, Montpellier, Nantes, Toulouse – and from all years together were able to attend. The conference had a strong impact on the students who responded massively to the attendance!
Ruben wanted to share his career path that led him to join the prestigious and world-renowned Walt Disney Animation Studios. For just over a year now, he has been working there as a Senior Lighting / Compositing artist and is the first ESMA student to have been recruited there. In fact, as soon as he arrived, he was able to work on the highly anticipated film Frozen 2. Beyond that, he also wanted to shed new light on the students, even breaking down the preconceived ideas they may have about the entertainment industry.
A PATH, A VISION, EXCHANGES
Thus, for almost three hours, Ruben addressed several points during his lecture. First of all, he started by going back over his career and his 7 years spent in the CG animation industry, without make-up and with his outspokenness.
Soon after graduation, he flew to Canada. There, he joined several studios: MPC, Digital Domain, Sony Pictures Imageworks and ILM. Each step turned out to be a succession of challenges, a way to surpass himself, to perfect his skills or to acquire new ones in order to pursue his determined goals. Each position has allowed him to discover new ways of working and to learn more and more.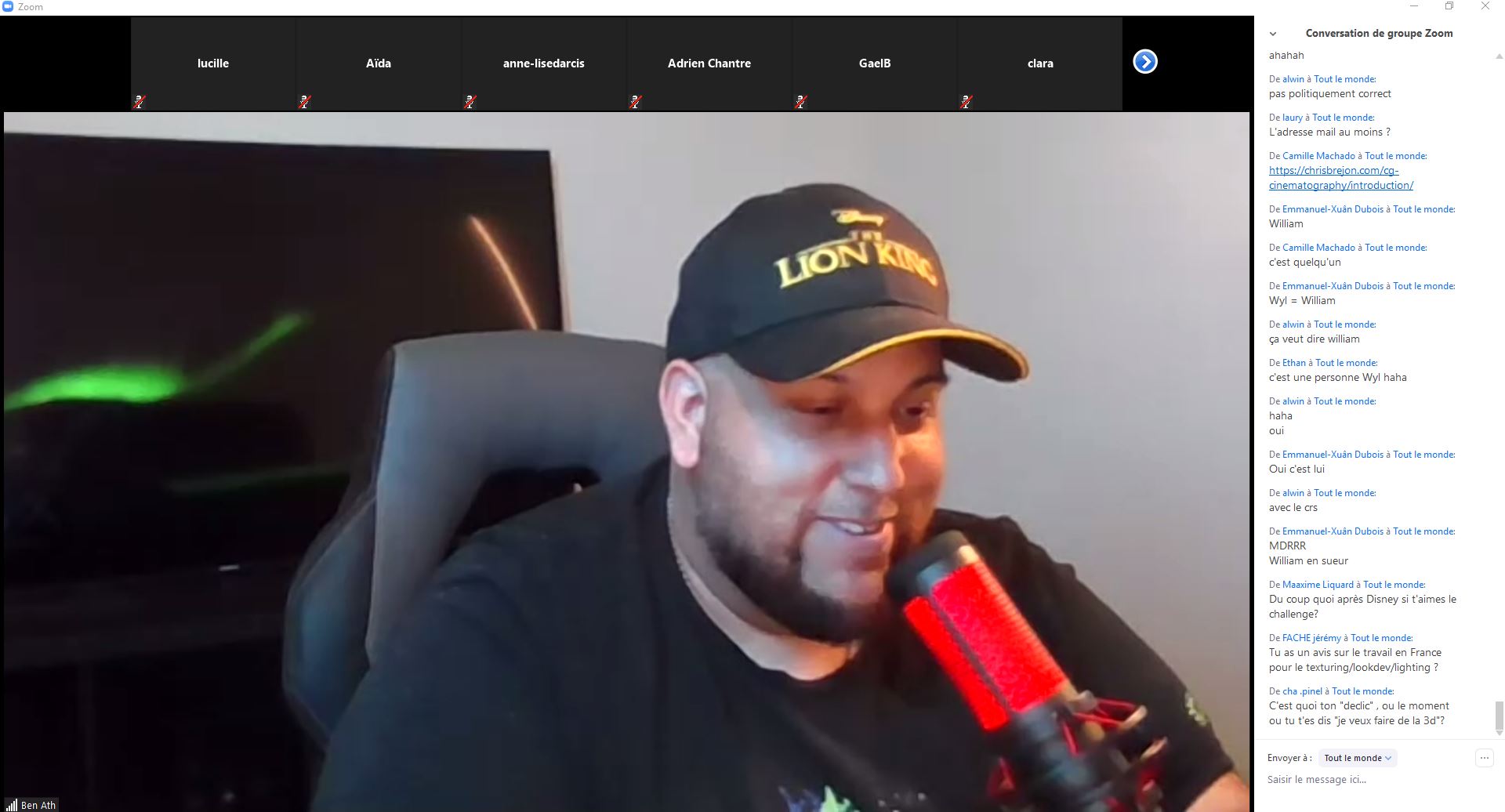 The turn of the United States came in 2018 during a trip. Fascinated by this country, this new stay he made there was the trigger: he wanted to settle and work there. Thus, armed with courage and patience, he did everything possible to obtain a visa and work in this country. Once the precious sesame was delivered, he joined the visual effects company Pixomondo.
Always looking for new challenges, Ruben never lost sight of his goal: to join Walt Disney Animation Studios. In parallel to his work at Pixomondo, he applied for a job at Walt Disney Animation Studios. After months of an intense selection process, he ended up working in the studio of his dreams. For us, the story ends there because the confidentiality clauses do not allow him to approach the projects he is working on. But we're probably not taking too much of a risk by saying that his name will certainly be credited in the next Disney project that comes out!
Following his career path, Ruben outlined his vision of the studios and the 3D animation industry in general, as well as how he feels about his experiences. His experience as an expatriate was also an opportune moment to talk about visas. Many of our future graduates will also be crossing the Atlantic Ocean.
The other point that the students had been waiting for was the good / bad practices when looking for a job. Here too, as a knowledgeable expert, he gave them his recommendations.
Finally, Ruben gave the floor to the students so that they could ask the questions they wanted. Both general and very specific questions.
Finally, Ruben offered to provide his expert eye to help students who wanted to improve their portfolios. A gesture much appreciated by the new generation, admiring the path taken by their elder brother.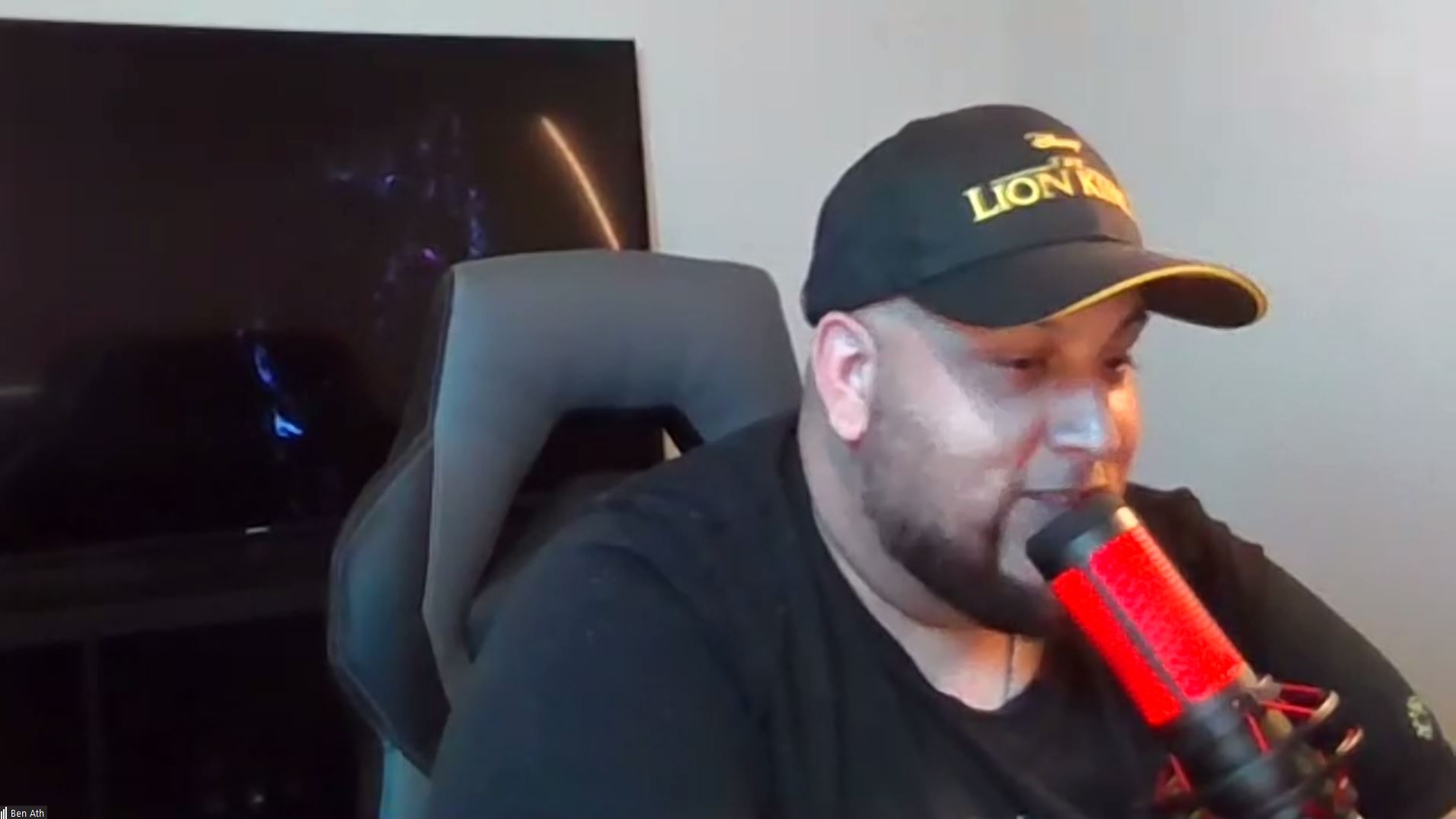 TIPS
Throughout his lecture, Ruben distilled many tips for students that we have compiled below:
Don't put on the brakes (for example, he spoke very bad English but still applied and joined English-speaking studios),
Seek to surpass oneself but always with respect for others because these are jobs that work in a team, so you must always be able to count on your colleagues,
Always keep personal projects in parallel with your work; for students this allows you to stand out from your demoreel with recruiters and as a professional to work on projects that you like and to continue training,
Always give yourself the means to achieve your goals, you must believe in yourself and your dreams,
Never doubt his abilities or acquired skills,
We are all unique, it is essential to be in tune with oneself and not to rely on others,
Don't forget the exchange and sharing, at school and in the workplace.
We thank Ruben once again for his lecture and his availability towards the students!