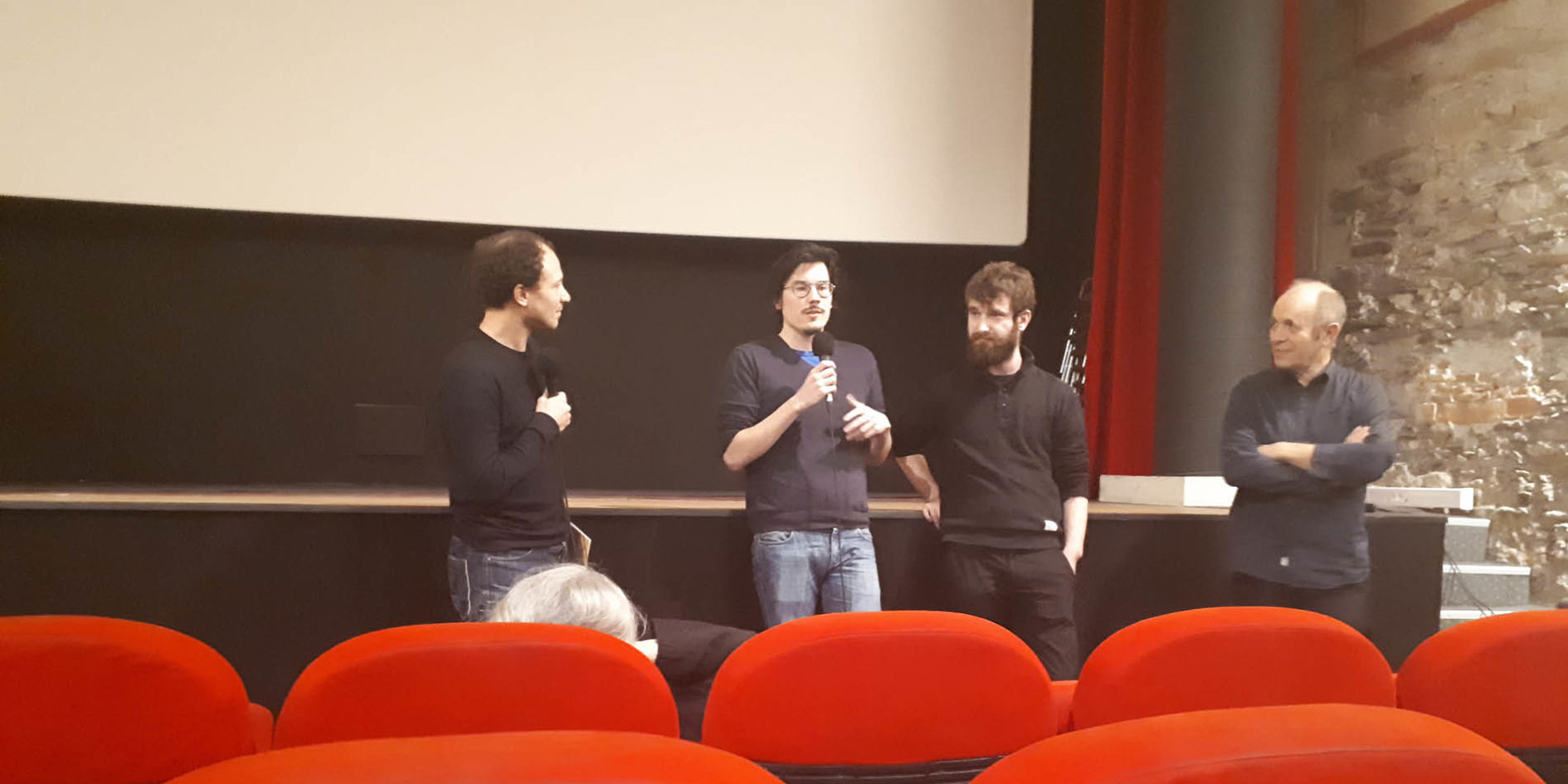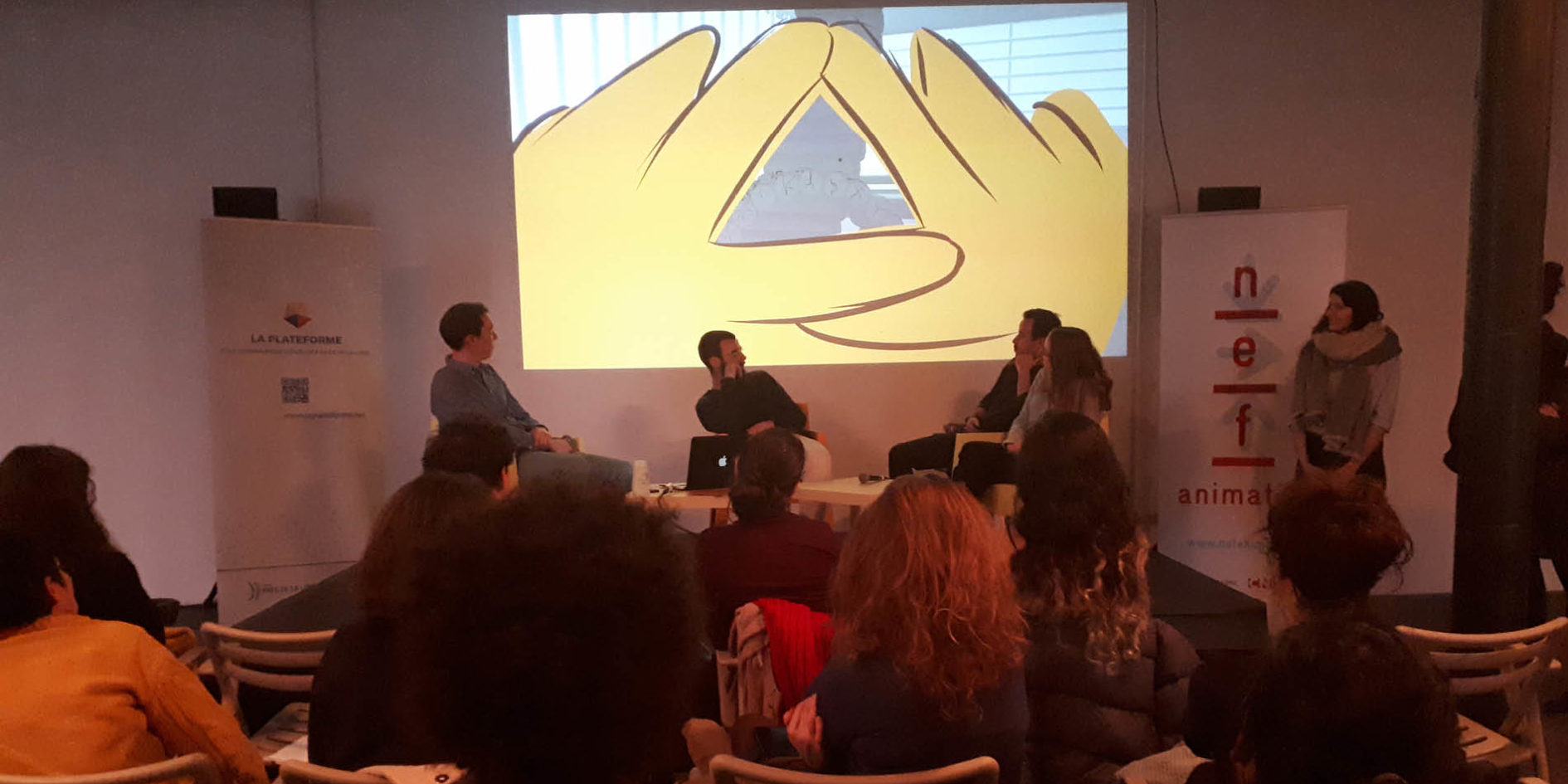 ESMA at the second edition of ExtrAnimation in Nantes
After a very successful first edition in 2018, La Plateforme and NEF Animation organised the second edition of ExtrAnimation, the meeting point for the wide variety of animated films in the Loire region, on 12-13-14 December at "Le Cinématographe – Nantes" and "Le Lieu Unique".
A WIDE RANGE OF PROGRAMMING
The eclectic programme, open to the general public and professionals, welcomed some of the great names in French entertainment and allowed visitors to discover the most singular regional initiatives. ESMA, as it should be, was involved in this festival.
A LOOK BACK AT THE WORK OF PRESTIGIOUS DIRECTORS
Several films by the famous filmmaker Michel Ocelot have been screened (Kirikou, Azur et Asmar, Dilili in Paris…). Debates around his films have been organized in order to evoke the whole of his work and to talk about his creations.
Sébastien Laudenbach also presented La Jeune Fille sans mains.
Director Denis Walgenwitz and cartoonist Cyril Pedrosa also spoke, while the introductory workshops on animation and optical games for schools and the general public were led by Alexandre Dubosc and Bruno Bouchard.
Finally, an entire evening was dedicated to the Japanese filmmaker Satoshi Kon with screenings of Tokyo Godfathers and Millenium Actress.
screening of Comme un Ours
In addition to the professional meetings (round tables, speed dating, work in progress…), ExtrAnimation presented the news of animation in all its forms and innovative aspects.
A screening of 15 animated films made by "Talents en Région" and a presentation of several films in progress took place during the "Créations en cours".
Among the short films screened, all written, directed or produced in the Pays de la Loire region, Comme un ours was awarded the "Jury's Favourite" prize during the presentation of the 2019 class of ESMA's CG Animation & FX cycle in Montpellier last September during the end-of-studies jury. This short film was directed by Hamid Ayad, Maxime Lemane, Vianney Palierne, Florian Petiteau, Louis Radanne.
Synopsis
This is the story of Christian, an employee working for Canada's least productive company: Imprim' 2000. There he meets his new colleague, Stephen. Problem: Stephen is a bear and no one else seems to care but Christian…
Teaser
PRESENTATION OF THE STUDENT FILM SERVICE AFTER LIFE
Following in the footsteps of their elders from the project Comme un ours, the six students currently in their fourth year of the CG Animation & FX cycle also came to talk about their graduation film. They are Coline Cesar, Florent Chaput, Steven Lecompte, Claire Maury, Emilie Milcent and Sophie Payan, working on the short film Service after life.
As the film is still in preparation, we will remain discreet about the story and its twists and turns! A bit like it had been the case for other of their classmates at the Festival des 3 Continents, it was an opportunity for these students to present their project in front of a full house and discuss it with them. A kind of first test before what will be the big screening for them in a few months, during the jury!