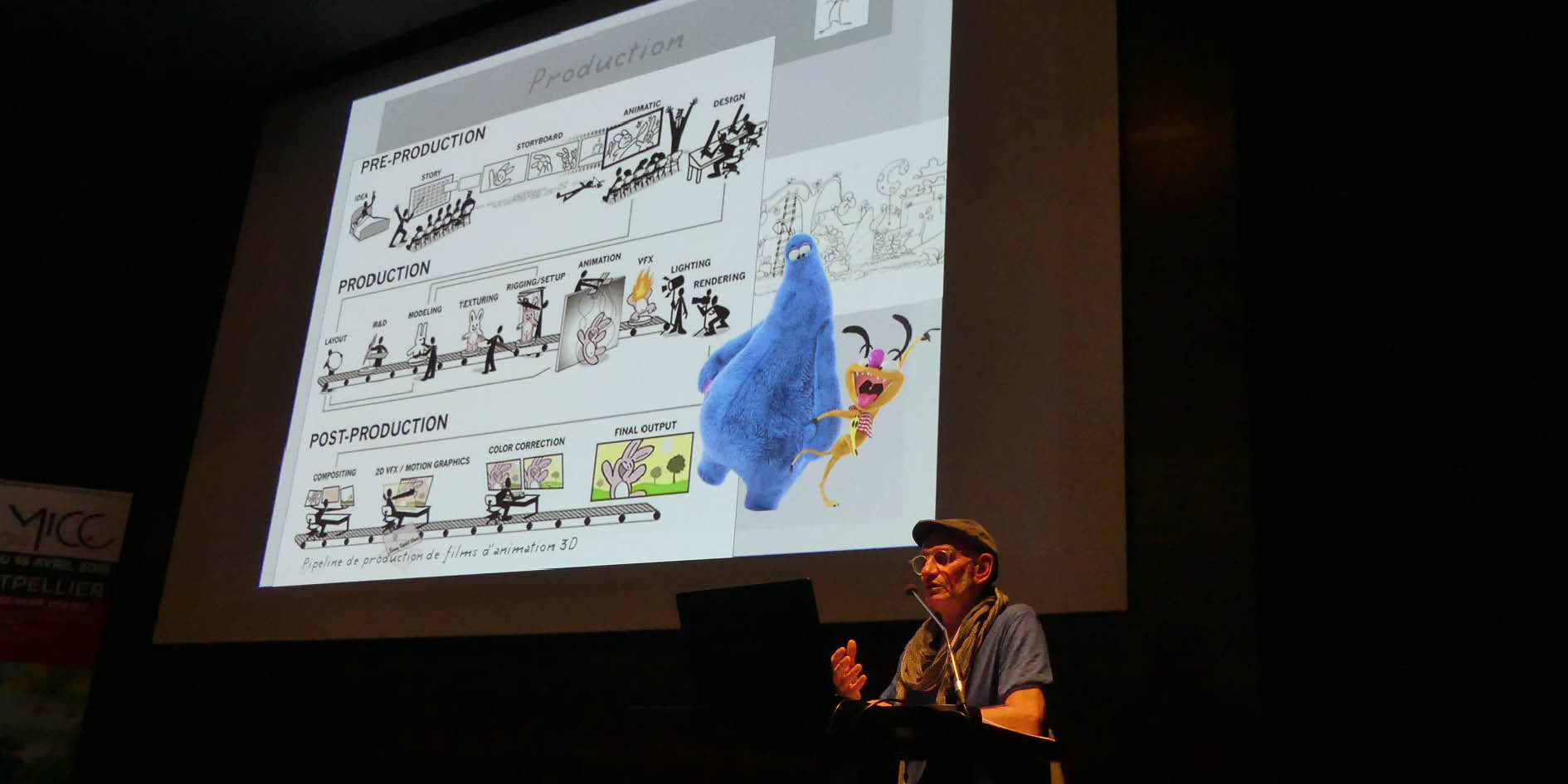 New ESMA meeting at the Google Digital Workshops in Montpellier
Conferences

. 18 Sep. 2019
For the second time this year, ESMA will give a conference at the Google Digital Workshops on the theme of CG animation cinema and special effects.
After a first conference given last May on the theme of motion design, ESMA school is once again invited to the Google Digital Workshops. This time it will be led by Gérard Raucoules, Head of the CG Animation Cinema and FX section. For one hour, he will approach the world of CG animation and reveal his behind-the-scenes work. Although this technology is now commonplace in our daily lives, its history and the production method of these films as well as the special effects are still poorly known.
This will be the third edition of the conference this year. Its success has not wavered since it was organised as part of the MICC in April and then repeated a little later in May in Toulouse.
The theme of animation cinema still attracts as much an audience eager to better understand this industry as ever, but it is also an opportunity for high school students to learn about their professional future (and for parents to reassure themselves because the sector is constantly growing with opportunities for hiring in France and abroad). Gérard Raucoules will also present the training provided at ESMA as well as the preparation that is done with students for their future entry into the world of work.
Thus, when leaving, participants will have a complete overview of the animation film creation chain and the various professions that make it up.
A time for discussion will also be provided between the speaker and the public in order to answer any questions that may have remained outstanding.
more INFORMATIONS
Register for the event (free, but registration required because limited places)
Date: 24 september 2019
Schedule: 18h-19h
Place : Ateliers Numériques Google – Hôtel FrenchTech (1, place Francis Ponge – Montpellier)
Access : tramway Comédie