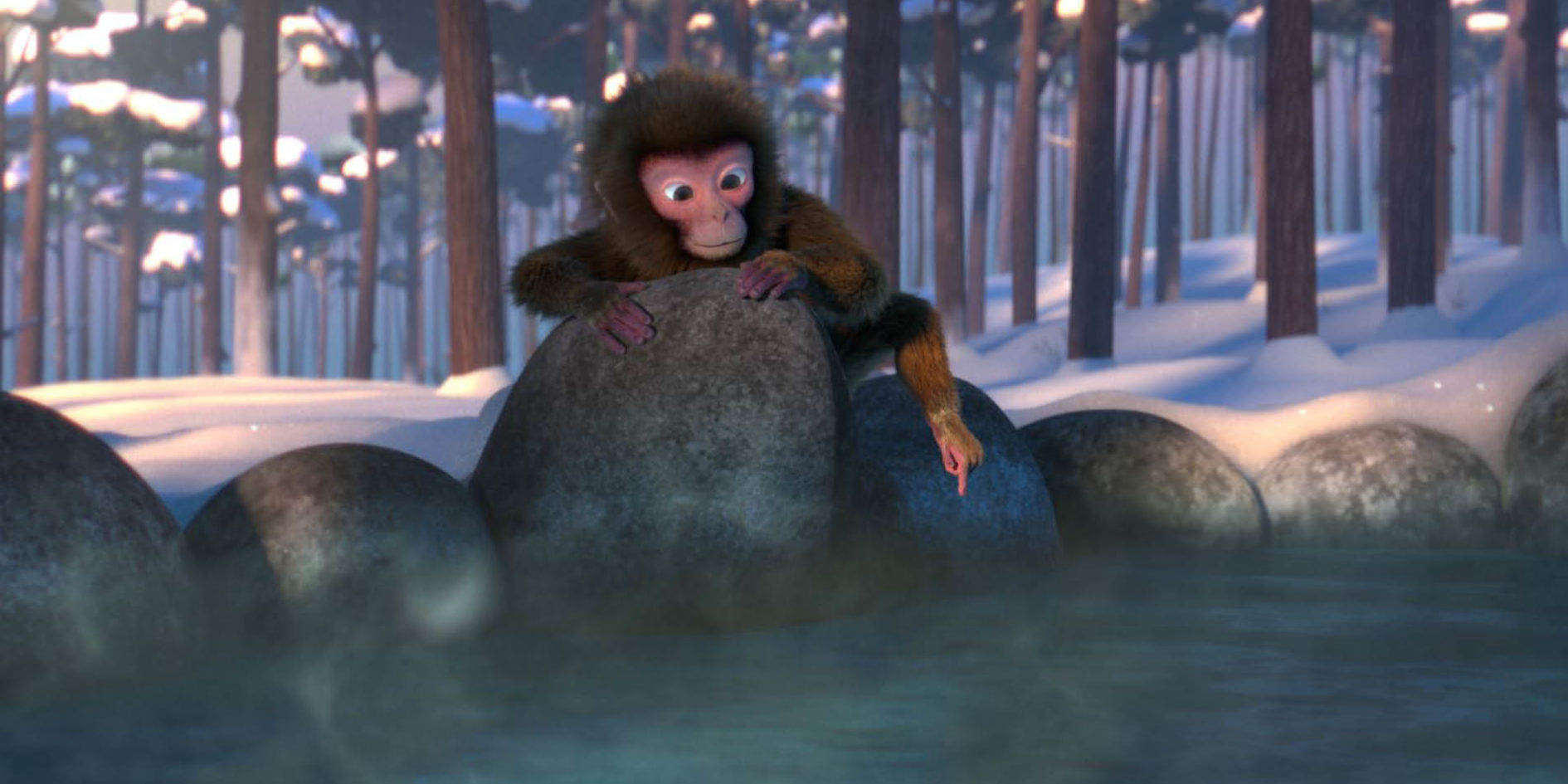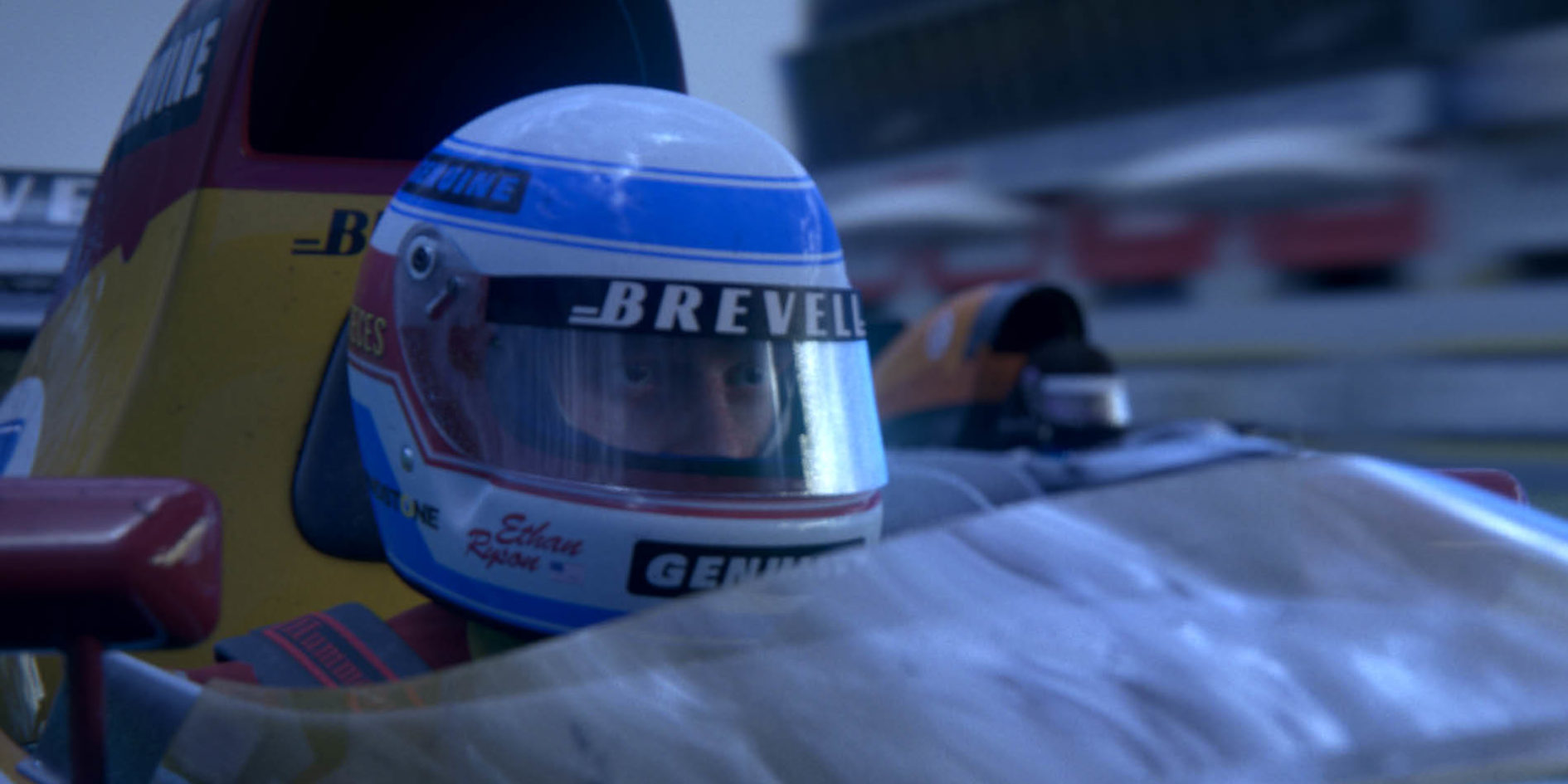 First Steps in Working Life – Clément Feuillet and Linda Neang
Linda Neang and Clément Feuillet spent a year working on their graduation film project. Now, one year later, they have each been able to make their own experiences in the professional world.  One stayed in France, with a very precise idea for the rest of her career, and the other tried her luck across the Atlantic, in the land of the maple leaf.
Linda Neang, co-director of the film Onsen, and Clément Feuillet, co-director of the film Skid, in addition to having graduated from the CG Animation & FX Master Degree at the same time, have the common point of having started as self-entrepreneurs even before finishing their studies.
Now graduates, they have been working as professionals for a year. And the paths of CG animation sometimes lead to new proposals. This has been the case for Linda who projects herself into a future that could be related to criminal police! But in the meantime, it is in the heart of the Toulouse studio TAT Productions that she deploys her talents. For her part, Clément has tried her luck abroad by moving to Canada to join the ranks of a prestigious studio: Mikros Animation Montreal.
HOW DID THE JOB SEARCH GO?
Linda Neang (L.N.): My job search period, which began near the end of the production of the graduation film, was mostly a great time to question my professional and personal life. After ESMA, I had the desire to stay in Toulouse and pursue studies in psycho/criminology out of pleasure, while continuing to work in CG. At that time, I was doing nice missions at TexturingXYZ in parallel to school and I had the possibility to continue working there after graduation.
I wondered if there was a way to bring my two passions together, so I sent an unconventional application to the forensics department without really believing it. One morning, the forensic scientist called me and offered me an interview via videoconference. During this meeting, I learned that the French police wanted to open a position in the near future that would consist, by improving their current methods, in scanning and CG reconstruction of crime scenes, and training police officers in scanning techniques. The police couldn't tell me when this work would start, so they encouraged me to do short contracts elsewhere until they came back to me.
I then applied for a job offer from TAT Studio who were looking for a texture artist on an intermittent contract for their next animated feature film. The studio gave me a one day test (I had to train at 3DSMax and Painter on my side before taking it) and after this one, I had an interview, the job was offered to me and I started in November. A few months later, just before the lockdown, the forensics department called me back to tell me that they had the necessary authorizations to open the position and that it was offered to me. I asked for a period of reflection. Right after, the confinement fell and the procedures were postponed. To sum up, my job search went well but it is still going on, especially because I am still undecided what I want to do.

Clément Feuillet (C.F.): Finding a job is unfortunately a difficult phase and I quickly realized that. You have to be in the right period, be lucky and be reactive. I started looking for work in July, two months before the screening. I had discussions with studios, interviews, even confirmations that didn't lead to anything in the end. Indeed, as long as you don't sign anything, you have nothing…
In October, I decided to go to my brother's house in Montreal, without a job. There, I was able to visit some studios, I was even able to participate in a recruitment event organized by a studio which was rather disappointing, too many people, impossible to talk with recruiters or even artists… I quickly realized that these kinds of events were not really for me. With the help of ESMA's administration, I was able to have an interview at Mikros Montreal at the beginning of December for a 2-month contract, which lasted until April. I continued to look for work during my time at Mikros. The contract was quite short and I wanted to make sure that I would be able to follow through and not find myself without a job. So I had an interview at scanline VFX which was followed by a contract.
WHAT IS YOUR CURRENT POSITION AND WHAT ARE YOUR MISSIONS?
L.N.: I am a texture artist at TAT Studio. My mission consists, with all the team involved, in texturing the sets for a 3D animated movie that will be released in theaters.
C.F.: Currently I am the Texture/Lookdev Artist at Mikros, my mission is to create textures, materials, for Mikros projects.

CAN YOU TELL US ABOUT YOUR FIRST STEPS IN THE PROFESSIONAL WORLD?
L.N.: I would say that my first steps in the professional world were twofold and it started during ESMA. Indeed, following my internship in my 2nd year, I opened a self-entrepreneur status and essentially continued to work for TexturingXYZ. In the beginning, it was not easy to manage time and money between studies, work and personal life, but this experience pushed me to acquire a certain discipline to succeed in reconciling everything.
I'm happy that this first job is with this studio because, while it is renowned in the industry, it has a very small staff, which allows a close relationship with its manager and an involvement of the work on the entire production line. Moreover, I was able to learn photogrammetric and photometric scanning, develop a new and meticulous look at texture, but also to consolidate my mastery of the software we used at school. The second "first step" was at TAT Studio, this time as an employee. The studio's staff is large, which radically changes the way of working. Tasks are divided between different departments and we are attached to a team that has its lead. After a week of training, where I was introduced to other software, I was quickly integrated and loved the atmosphere and the people in the studio. My lead also quickly entrusted me with very nice props to texture.

C.F.: In the professional world, these are not really my first steps. Being still a student, I created a self business which consists in capturing imperfect textures, some of these textures are notably present in substance painter. In 2018 I started working with Quixel megascans to create their imperfections. I was able to develop this activity to finance my studies and my departure to Canada. I still work with them in my spare time.
As for my first experience in the studio, it was a real joy, the Mikros Montreal texturing/lookdev team was incredible and I really made friends there. They were patient and helped me to quickly get to grips with the studio tools and the pipeline. I didn't feel lost but really accompanied me to quickly gain efficiency.
I would also like to mention my first experience in VFX at Scanline VFX. It was more difficult because I didn't really know anyone there and it's a company where English is the main language. Moreover, I didn't know the software they use (vray, Max), but the working environment was very pleasant, the people were really nice and open.
I could quickly start to be efficient and progress on 3Ds max and vray thanks to Thomas, Giorgio and Amaury who helped me a lot to understand how the pipeline and the software worked, thanks to them! I realized that not knowing a software is not a plague, I was afraid of it, but you adapt quickly.

HOW DID YOU EXPERIENCE THIS ENTRY INTO THE PROFESSIONAL WORLD? DID IT MEET YOUR EXPECTATIONS?
L.N.: I was very happy with my entry into the professional world. I was able to enjoy two quite opposite types of work: as a self-employed person and as an employee; mission on the whole chain and targeted mission; with and without a team; with and without responsibilities?
C.F.: I'm happy, I like doing this job, I find it exciting!
HOW DID YOU FEEL? HOW DID YOU EXPERIENCE THIS TRANSITION FROM STUDENT TO IMAGE PROFESSIONAL?
L.N.: I didn't really feel the transition from student to professional in the end because everything was intertwined and went fast (… and I'm still a student, hey!). Moreover, I didn't feel out of the school because the manager of my first company is one of my former ESMA teachers and in my current studio, most of my colleagues in the texture team are ESMA alumni!
C.F.: First of all, I think it's fun to do this job, it's what I've wanted to do since I was little and now I'm in it!
It's a long way to get there, but in the end, when you get there, you realize that you're still at the bottom of the slope. There are so many things to learn, you stay a little student all your life in a certain sense and that's what I like, it's a job that moves, the demands change every year, you have to learn new things and practice as well as adapt.


HOW DOES IT FEEL TO WORK ON PROFESSIONAL PROJECTS THAT WILL BE VISIBLE TO THE GENERAL PUBLIC?
L.N.: It's enormously rewarding to work on professional projects related to film culture, which touch the world, and to imagine helping, a little bit, young and old alike to dream the time of a film, a game…
C.F.: That's cool!
AFTER THOSE FEW MONTHS OUT OF THE POST-SCHOOL YEARS, HOW DO YOU LOOK BACK? ON YOUR TRAINING AND THE ESMA
L.N.: ESMA has been an important part of my life (more than 1/5 of my life!). Even though we sometimes grumbled about the problems encountered during my studies, it is undeniable that I came out of it with a nice network, a palette of skills that allow me to be on the market and to be efficient at work quickly, but also new friendships, beautiful memories even in moments of difficulty.
C.F.: To be honest, I kind of miss it! I loved those years at ESMA, especially the last year when we had a great promotion, we were well surrounded and that's not something I'll forget.
For me, finishing your ESMA training is essential, you come out with a complete package to start in the industry and especially with a diploma (which is useful if, for example, you want to move to Canada).


HOW WAS THE COVID-19 PERIOD FOR YOU?
L.N.: I was on partial unemployment during the confinement, one week before the end of my contract. As a result, I was able to acquire my status of intermittent showgirl at that time and get the benefits. The confinement was for me the opportunity to continue online training in psycho-criminology and cryptology that I had started during ESMA and put aside. Besides, a lot of things that were put aside due to lack of time could be dusted off: books, video games, movies, series, catching up on the classics, learning a game engine… Getting bored too. I went back to work for a while after the confinement.
C.F.: Covid hasn't been fun for this industry, especially at our level… A lot of my friends have lost their jobs or have seen their contracts put on hold, their salaries go down, etc. I've had a lot of problems in the industry. For my part, Scanline VFX put me on hiatus for two months. When it came time to renew my contract with Scanline VFX and take over, Mikros made me an offer, the animated feature sector being less impacted by the covid and knowing Mikros already, I decided to come back to them.

AND YOUR NEXT FEW MONTHS, OR THE COMING YEAR, HOW DO YOU PLAN FOR THE FUTURE?
L.N.: It's difficult for me to plan for the future. I have had a lot of stress in the past about making a choice between a film production studio and scanning for forensics. With the covid, the question is postponed, so I tell myself that I'll take things as they come when the time comes. The fact that I have the status of intermittent allows me, until next year, not to worry too much. The only thing I'm sure of is that I want to continue working in 3D for a while, travel, why not do something totally different from 3D later on, and above all, adopt dwarf pigs!
C.F.: Over the next few months or year I don't think much will change.
I just wish good luck to the students who will be leaving school in September because it might be difficult to find a job as a junior if the current health situation persists or deteriorates.