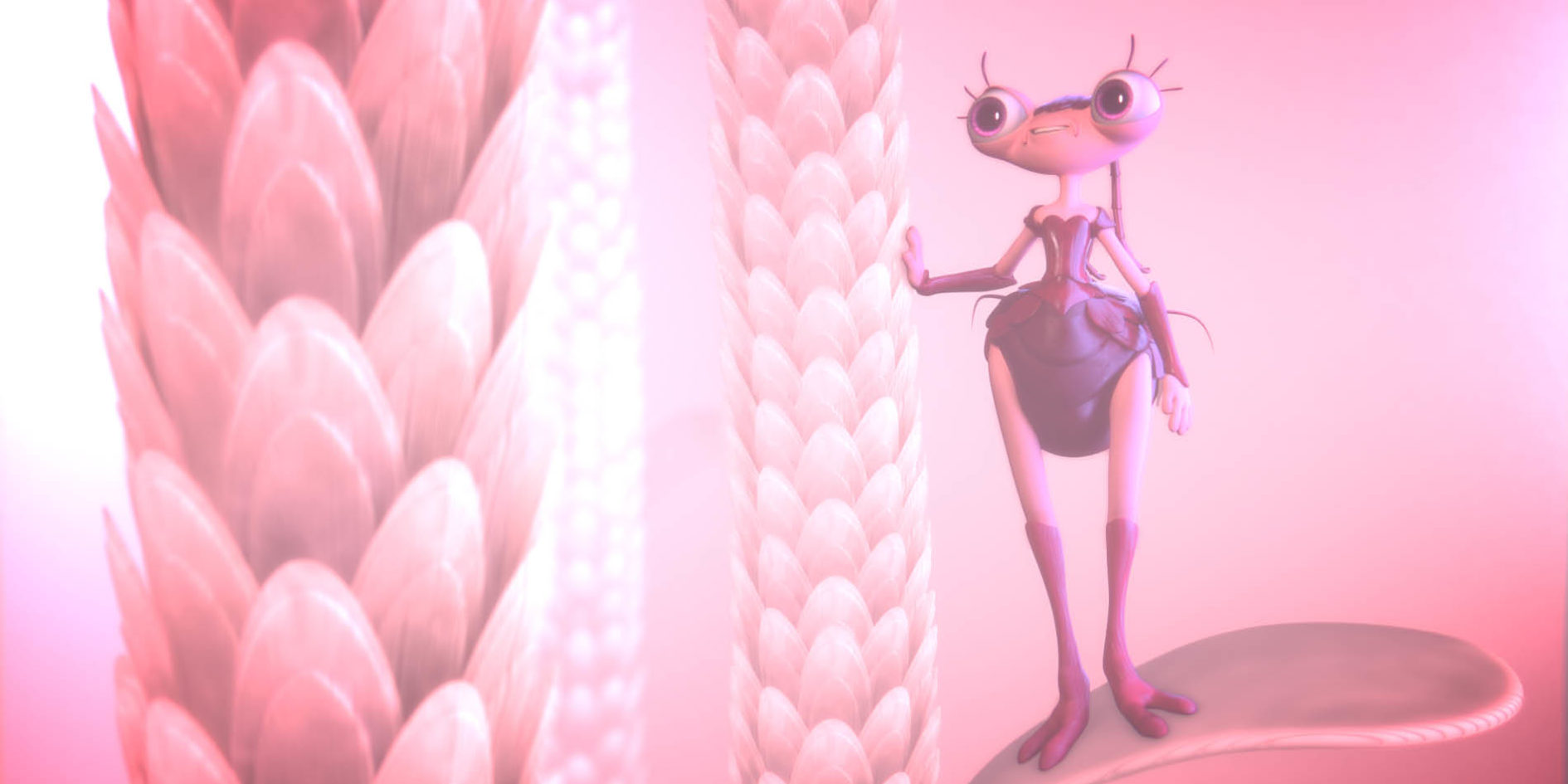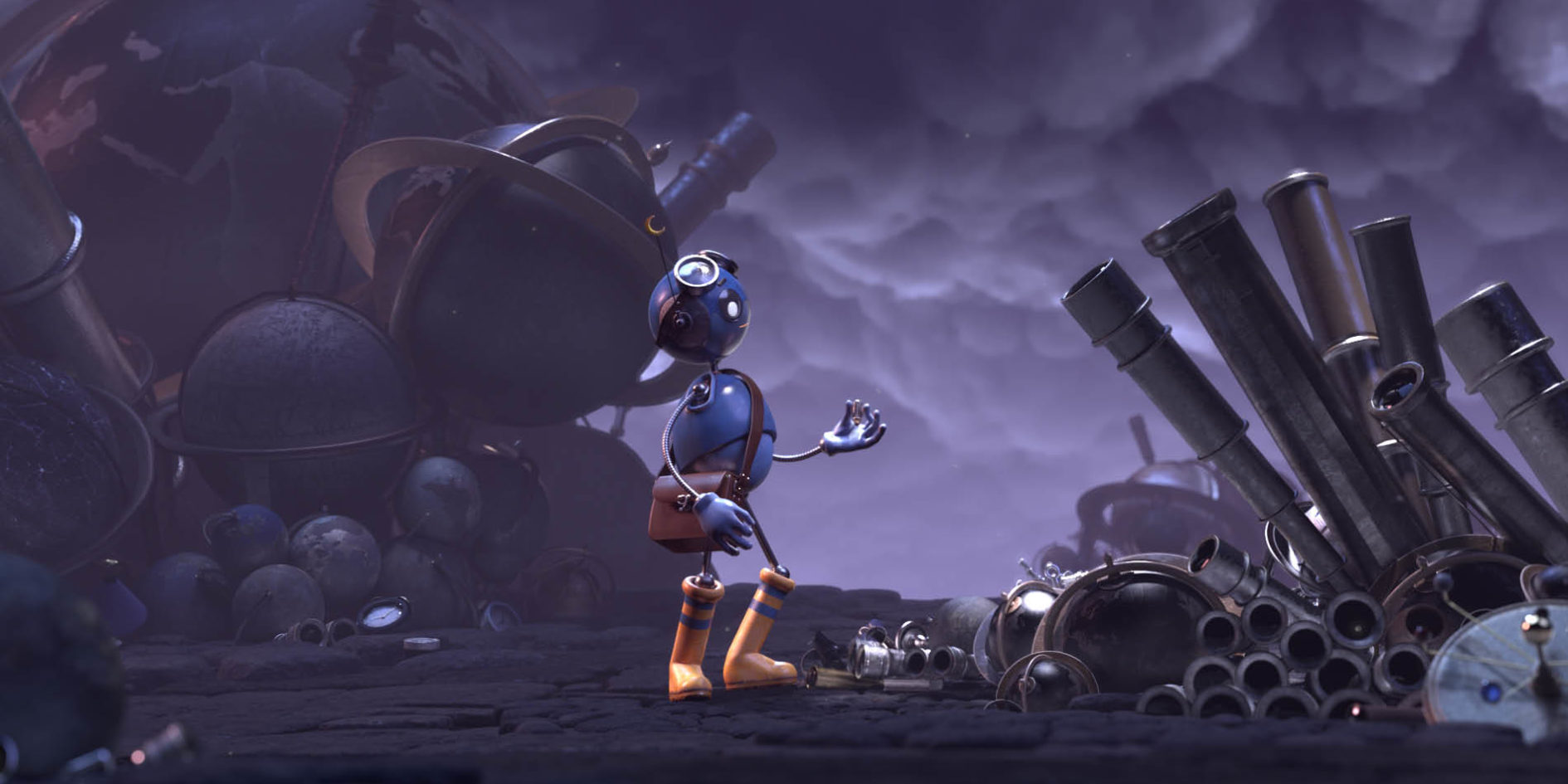 First steps in working life – Laura Levêque and Jonathan Beaudry
From flea jumps to dreams of celestial stars for little robots, Laura Lévêque and Jonathan Beaudry have left the world of films to which they contributed for a year to launch themselves as digital image professionals. One crossing the English Channel and the Atlantic Ocean for the other, new chapters of their lives are beginning and they tell us about them.
Laura Lévêque, co-director of the film Firmament, and Jonathan Beaudry, co-director of the film Love is in the hair, both pursued their studies on the Toulouse campus where they trained in CG Animation and FX Master Degree. After completing a common path for their higher education, each followed his own path: Laura went to London to work in the Jellyfish Pictures studio and Jonathan to Canada to join the Tangent Animation studio.
After a few months to have evolved on the professional side of their business, they come back for us on this entry into the world of work.
HOW DID THE JOB SEARCH GO?
Laura Lévêque (L.L.): My job search went pretty well. I had given myself a month's vacation after school, so all of September was a rest and then an active search. I wrote almost every day to several studios. I found a job in November at Jellyfish Pictures. In the beginning I was a little bit disappointed because I really thought it would be super fast. But after careful consideration just two months of searching is good.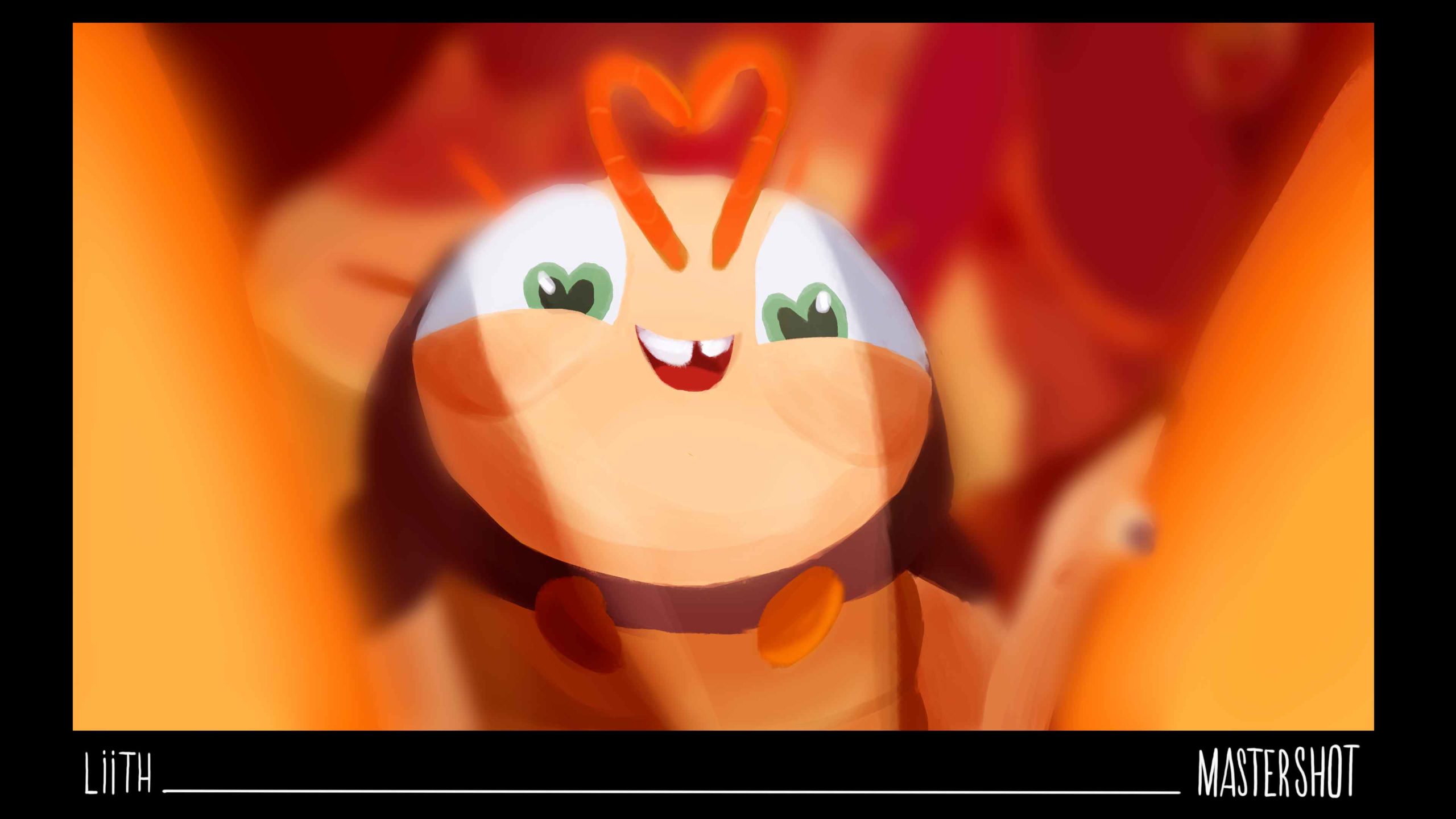 Jonathan Beaudry (J.B.): My job search started towards the end of the production of my student film just as we were leaving for the Annecy festival. There I was able to make first contacts at the MIFA and the Job Fair organised by the school. Then towards the end of the production, I started to apply in England and Canada and did interviews via Skype. Anecdotally, I was approached by a Character Supervisor interested in my profile during the graduation party.
Later, in September, I did some more interviews and finally had to choose between several opportunities. In the end, in my case, the job search was more or less easy and quick because after graduating in early September I was able to start working at the end of October.
WHAT IS YOUR CURRENT POSITION AND WHAT ARE YOUR ASSIGNMENTS?
L.L.: Currently I am Lighter and Junior Composer. I did a month on a show where I was just compositing, it was basically a grading job.  Then I moved on to another show where I was doing lighting and compositing. I ended up asking to do just lighting so now I'm just doing that.
Lighting consists mainly of lighting the characters because the environment is already set up by the supervisors in general and also on some projects to create the layers for the rendering.
J.B.: I'm currently a Groom Artist, my missions consist in creating the hair of the characters. I can also be asked to create the fur elements on their clothes.
CAN YOU TELL US ABOUT YOUR FIRST STEPS IN THE PROFESSIONAL WORLD?
L.L.: My first steps weren't crazy. I worked on a series where we had to make 13 compo shots a day and on top of that, the crew didn't train me on the pipeline used by the studio. I knew about Nuke and Maya software but nothing about the other tools they used to manage the work organization, import data sheets, notes etc. I had no idea what they were using. Moreover the team was not very friendly…
But I quickly changed project and my new team was great. With much more experienced people I guess it helps.
J.B.: As soon as I arrived at the studio on the first day, someone took charge of showing me around the premises and introducing me to my new colleges at the same time. Surprisingly, the atmosphere wasn't that different from the one we had in the 4th grade room during the production of our short film! So I felt comfortable right away. I spent my first week upgrading to Blender, the software used by the studio, and then I was assigned my first character.
HOW DID YOU LIVE THIS ENTRY INTO THE PROFESSIONAL WORLD? DID IT CORRESPOND TO YOUR EXPECTATIONS?
L.L.: I had no particular expectations. I was just afraid that I wouldn't like this job, but in the end I'm quite happy with it.
J.B.: Before I entered the professional world, I didn't really have any expectations other than to have a stronger hierarchy between employees and superiors and also to have to deal with a lot more rules and protocols regarding asset creation, review reporting, workflow in general and so on. But it turned out, at least in my current studio, that this was not necessarily the case. Employees, leads and supervisors are in close contact and exchange without ambiguity, whether at work or at the bar, and the pipeline, although on a larger scale, is not so different from the one we had at ESMA.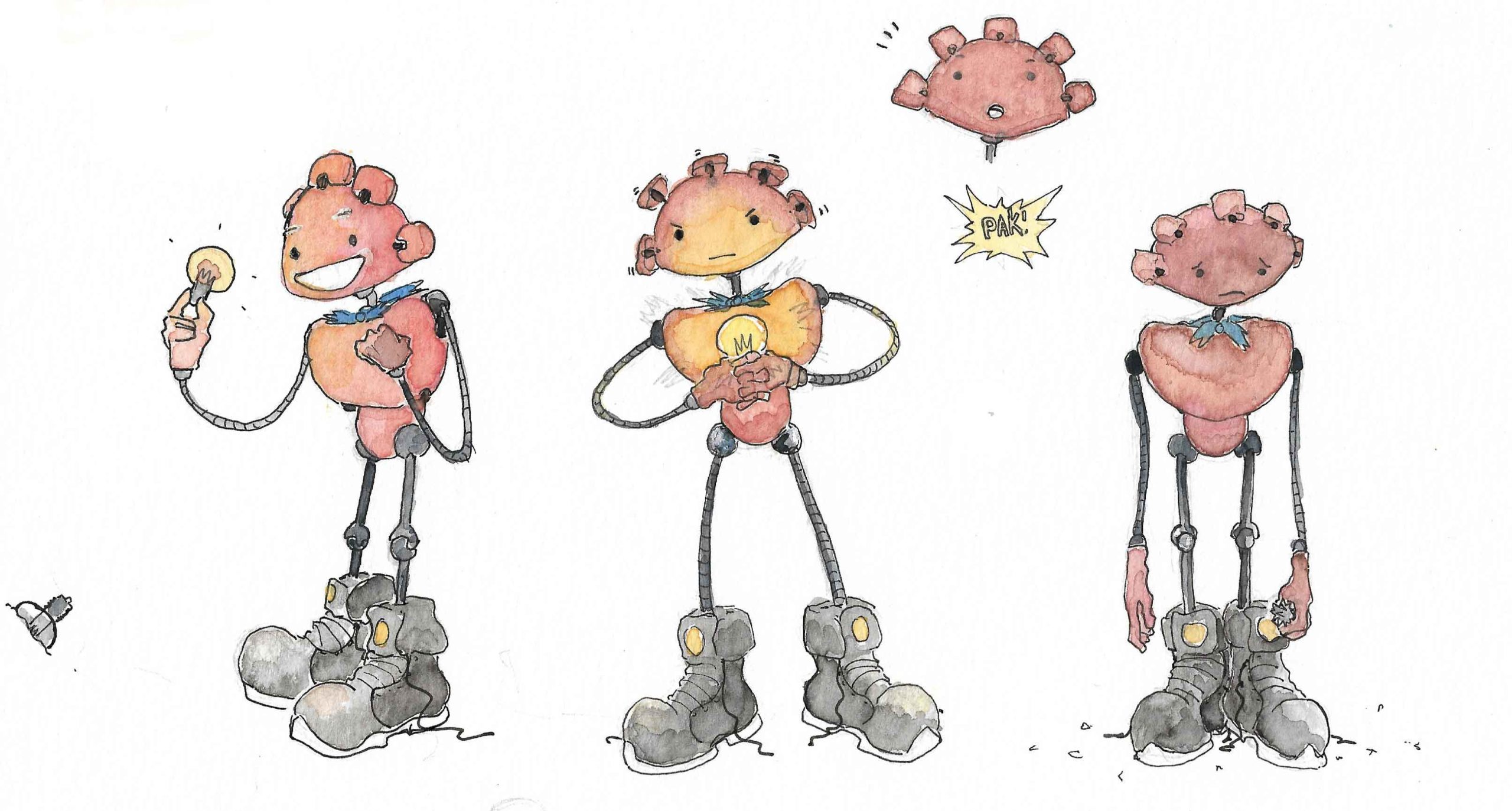 HOW DID YOU FEEL? HOW DID YOU EXPERIENCE THIS TRANSITION FROM STUDENT TO PROFESSIONAL IN THE IMAGE INDUSTRY?
L.L.: I think I still haven't realised that I have a professional life now. But I was very happy to have found a job on a project that I like.
J.B.: After living with my friends and classmates for a year in the same room, after having shared the joys and galleys, it's always sad to see everyone leaving for different horizons, but I was really looking forward to this moment in order to start a new cycle.
HOW DOES IT FEEL TO WORK ON PROFESSIONAL PROJECTS THAT WILL BE VISIBLE TO THE GENERAL PUBLIC?
L.L.: That's super cool. I can't wait to show it to my family and friends and say, "hey hey, I did it!" It's also a little stressful when you see the cost of shots on the farm and sometimes you think "ah… this one's gonna be expensive". You try not to have to do it too many times.
J.B.: Working on such projects gives you a certain pride and I imagine that this feeling will be multiplied tenfold once I see my name in the end credits.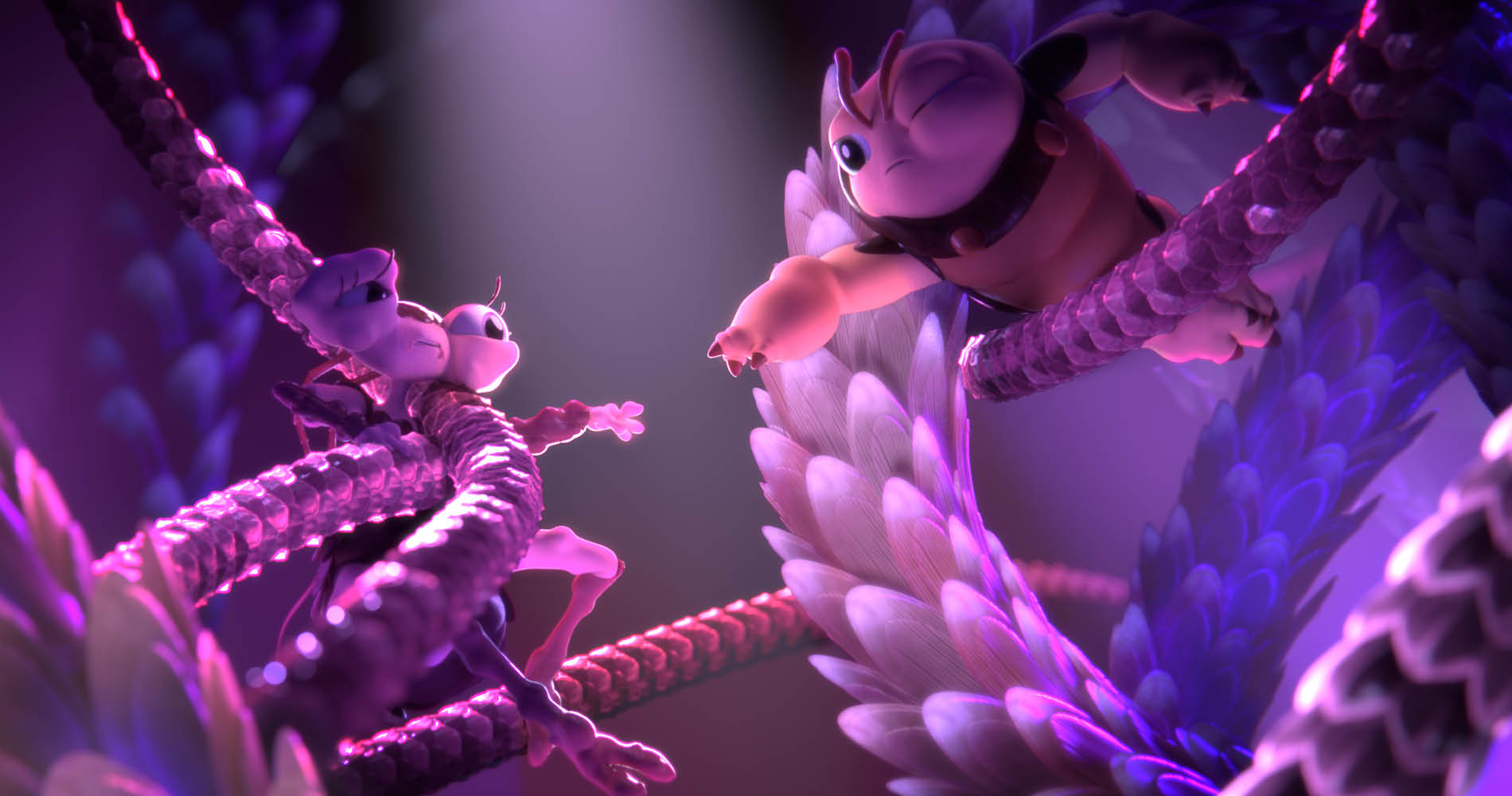 AND THE CHANGE OF COUNTRY, CULTURE…
L.L.: The change of country was a bit peculiar. To live in London you have to be prepared to eat badly and live in a flat share. After that, it's still a country in Europe, so the change of culture is not huge. It's just been a bit difficult for personal reasons because my boyfriend lives in Bulgaria and I would have preferred to be closer to him.
J.B.: Coming from Martinique, I can say that when I arrived in Canada, the shock was thermal before being cultural. Going to work at -30°C wasn't easy at the beginning but surprisingly, you get used to it in the end.
AFTER THESE FEW MONTHS OUT OF SCHOOL, HOW DO YOU LOOK BACK? ON YOUR TRAINING AND THE ESMA?
L.L.: I'm glad I finished school. I think ESMA trained us to be good technicians.
J.B.: Long before the technical aspect of my training at ESMA, I remember above all the values of resourcefulness, solidarity and mutual aid. The fourth year was very formative on these aspects. I learned not to limit myself to the courses given and to always look further, because the world of 3D is constantly evolving. I also learned that no matter how difficult the difficulties may be, whether in a subject or in a production, we are always better able to face them together than alone and that a class that works together, that shares its skills and resources, moves faster and goes further.

ESMA knows how to put its students in touch with major studios and professionals by sending its students to the Annecy Festival or by organising conferences within the school, and this is a non-negligible asset that offers many opportunities to start one's career in the industry.
HOW WAS THE COVID-19 PERIOD FOR YOU?
L.L.: The covid went well for work. I've been telecommuting for two months, maybe more. I've even been renewed during that time. At the moment, the studio is setting up a pipeline that would allow us to work from our home countries.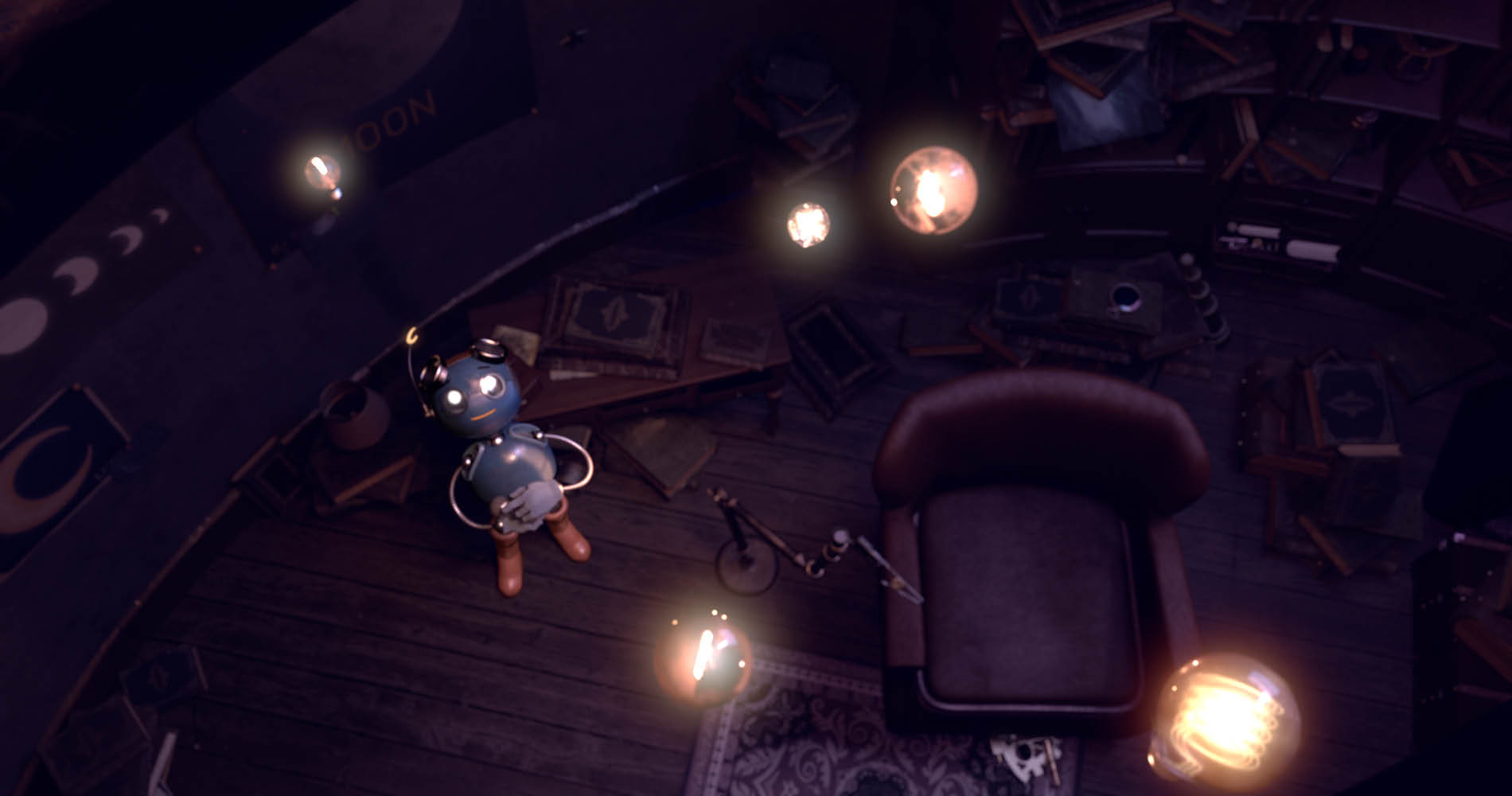 J.B.: Covid was very well managed by the studio, which made sure that each employee had the necessary equipment to continue working from home. And after a few weeks we were able to see that the pace of production had not been affected by events, at least in my department (surfacing).
AND YOUR NEXT FEW MONTHS, OR THE COMING YEAR, HOW DO YOU PLAN FOR THE FUTURE?
L.L.: It's a bit hard to project oneself. For the moment I'm waiting to find out if my contract is going to be renewed or not. In any case, whether I am or not, my goal is to go back to France because 2 months stuck without seeing anyone is a long time!
J.B.: My contract being quite long (2 years) I plan to go through with it first and then, why not, go and work in a studio in Montreal.
___ ___ ___ ___ ___ ___ ___ ___ ___ ___ ___ ___ ___ ___
You can watch our student films from the class of 2019 on our Youtube channel ESMA MOVIES.
___ ___ ___ ___ ___ ___ ___ ___ ___ ___ ___ ___ ___ ___
You can read the other portraits of the saga :
Florian Petiteau & Linda Dussine