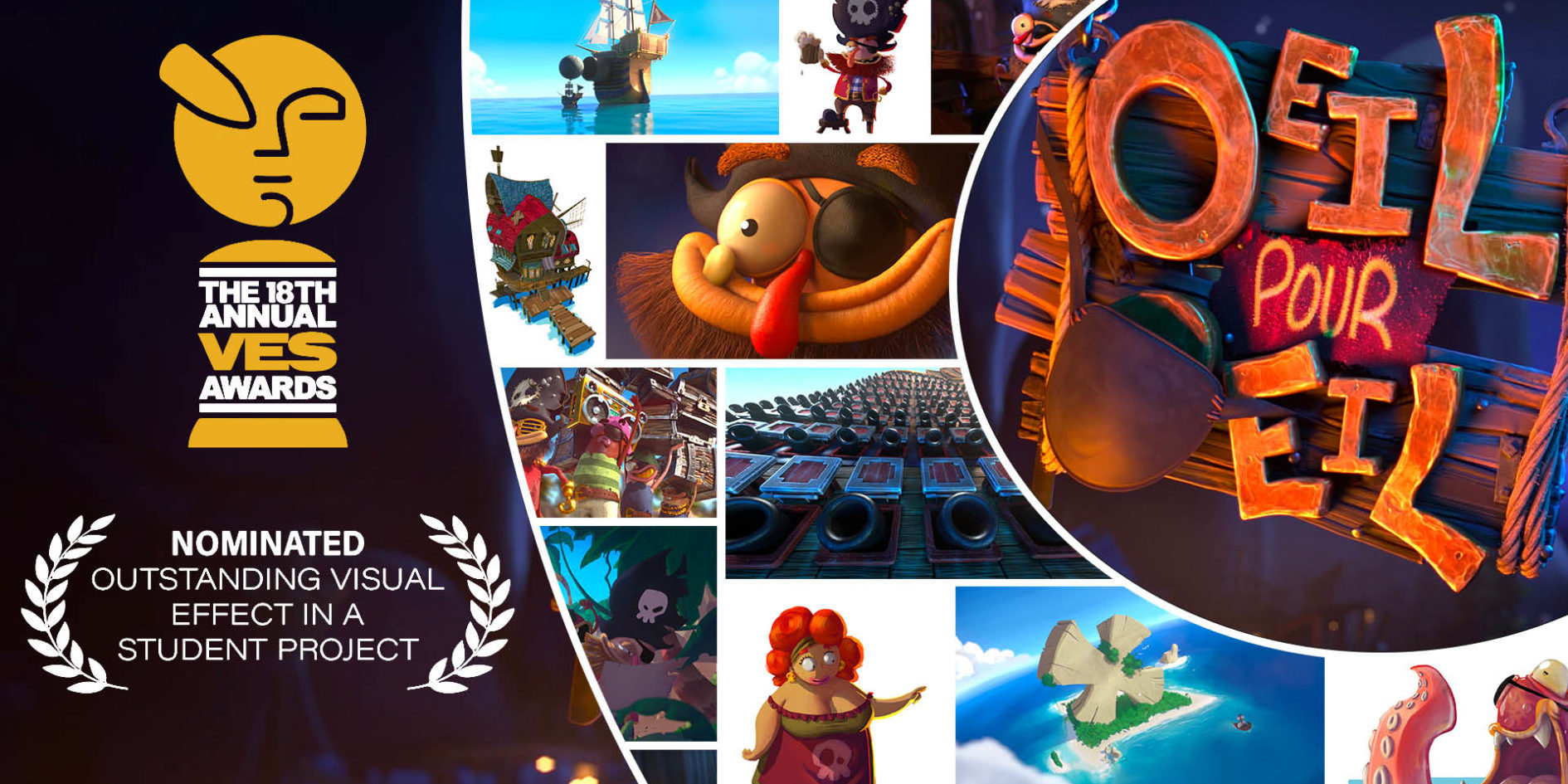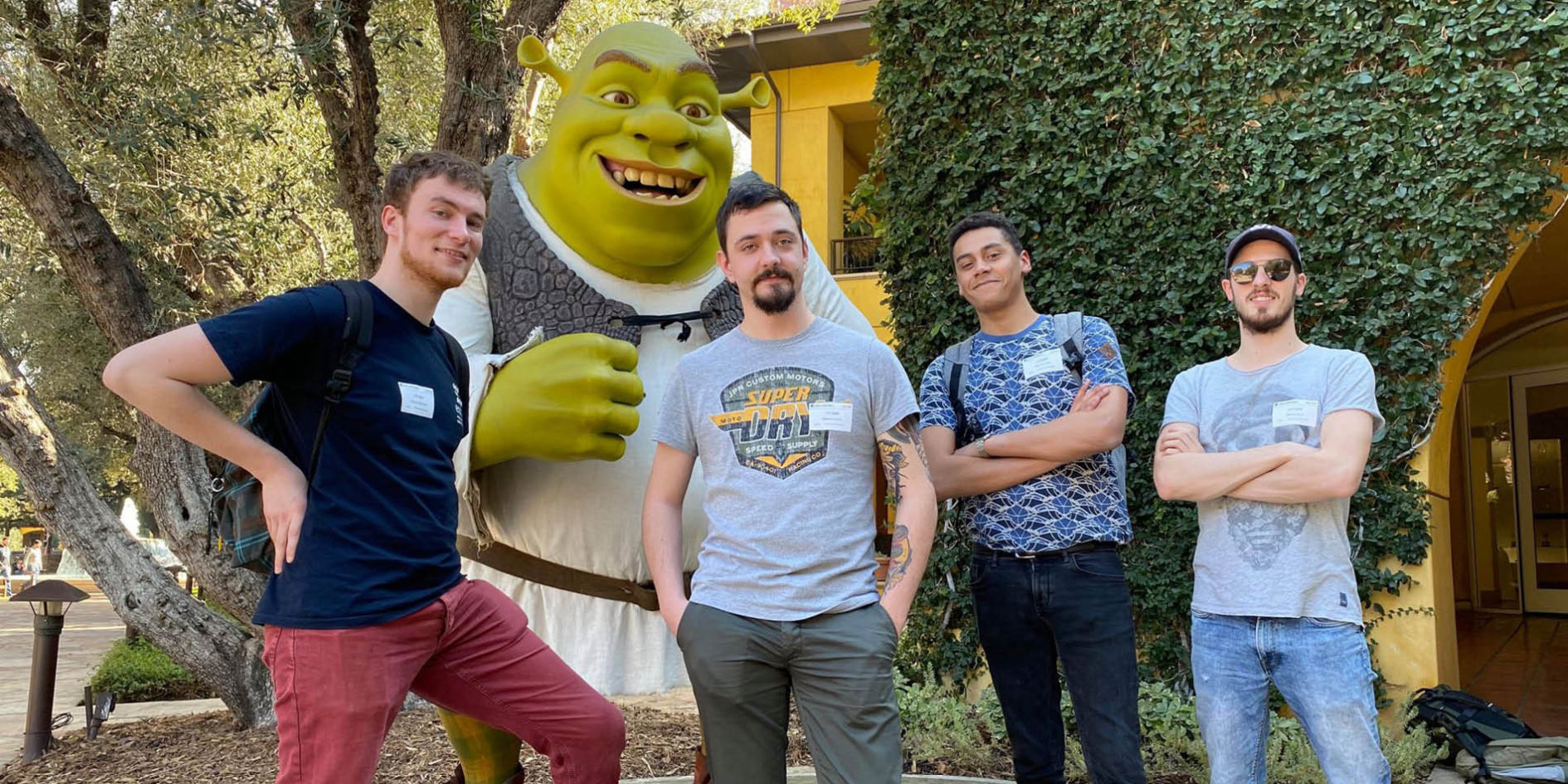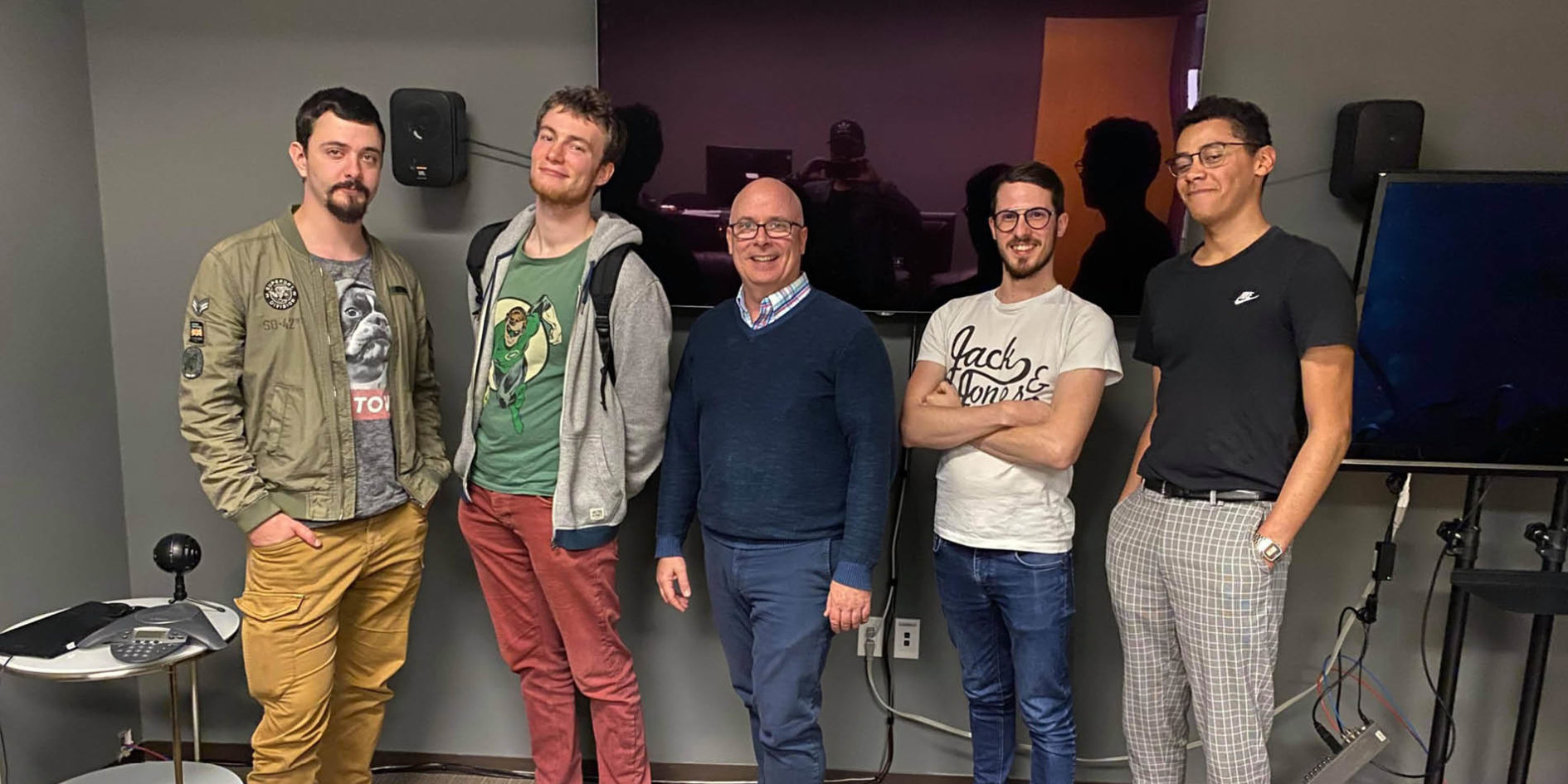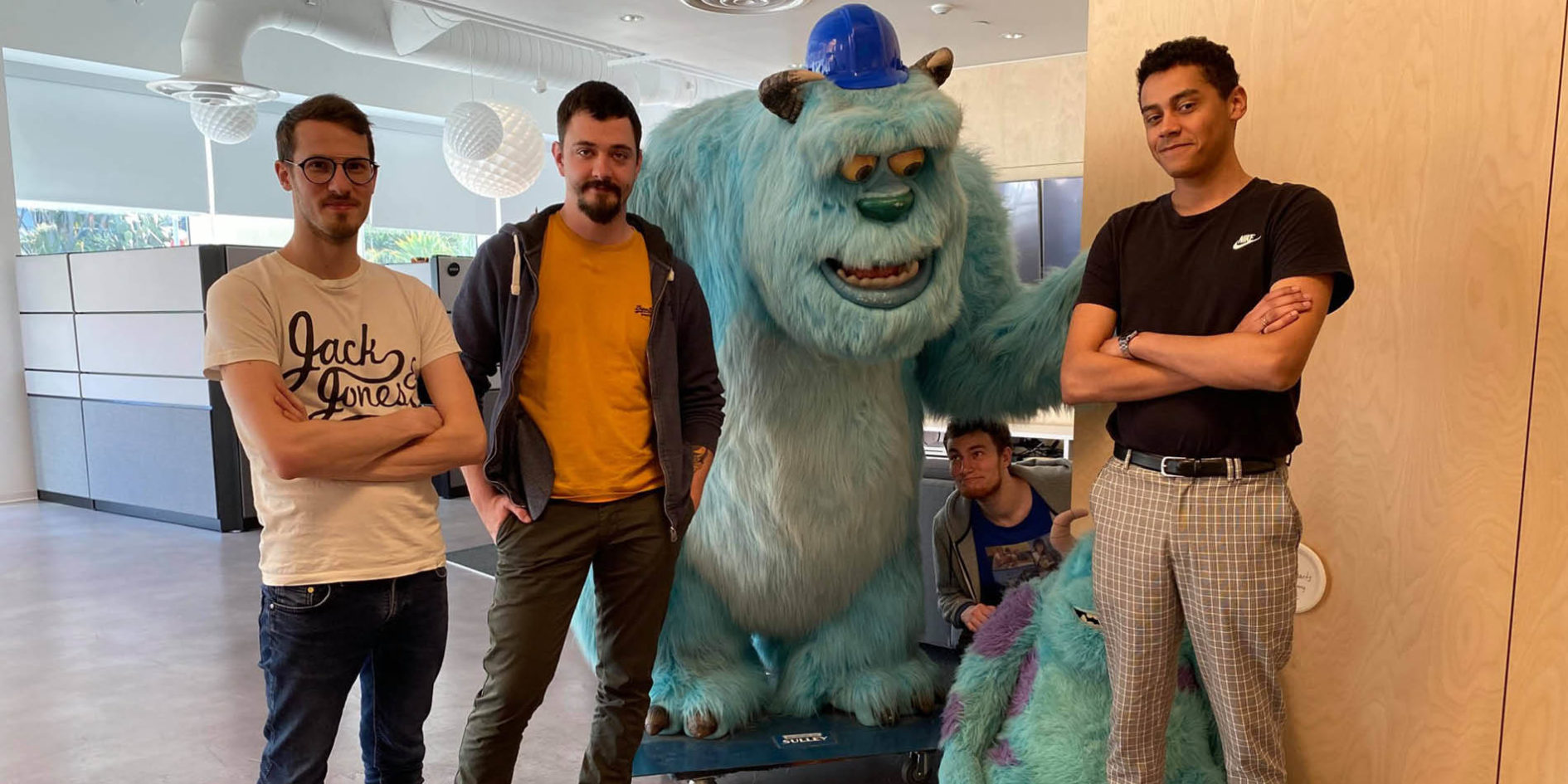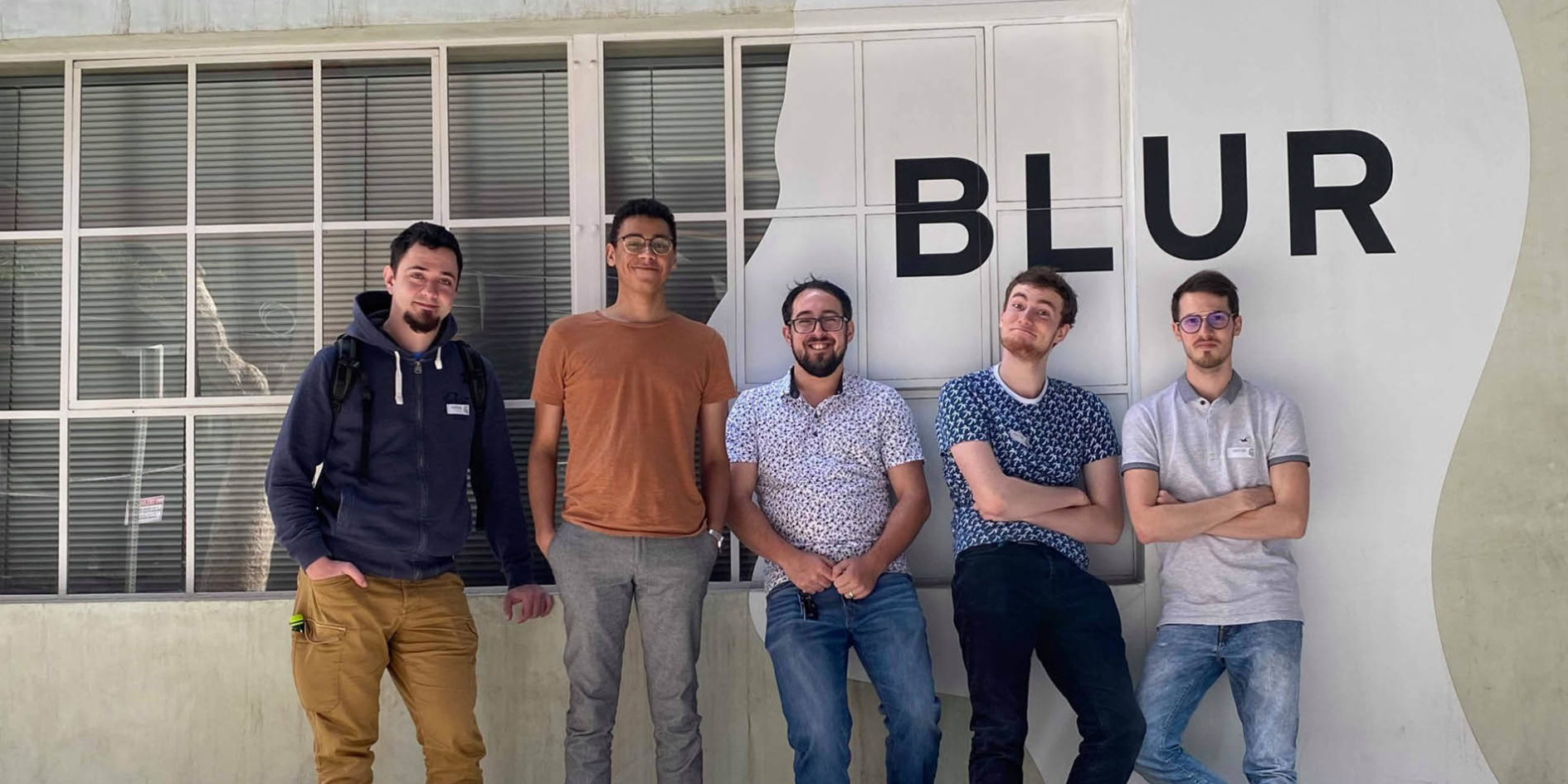 A look back at the VES Awards 2020 and the saga of the film Œil pour Œil and its directors
On January 29th, the verdict of the VES AWARDS ceremony was announced, for which the film Eye for Eye was selected. Four of the directors, as well as Yann Pannetier – teacher and section head – travelled to Los Angeles to participate in the festival and meet with numerous studios.
A SELECTION FOR THE BIGGEST EVENT DEDICATED TO SPECIAL EFFECTS
A month ago, we were delighted to learn that the film Œil pour Œil (class of 2019) was selected for the VES AWARDS in the category "Outstanding Visual Effects in a Student Project". This was a first for ESMA, which had one of its short films selected to participate in this event.
The results came in on January 29th and, even though Œil pour Œil did not win the expected award, it was a particularly rewarding experience for our young graduates. For five days they were able to live the life of an American and discover a new country. But tourism was not the only objective of their visit as they were able to visit many prestigious studios and participate in the VES AWARDS ceremony.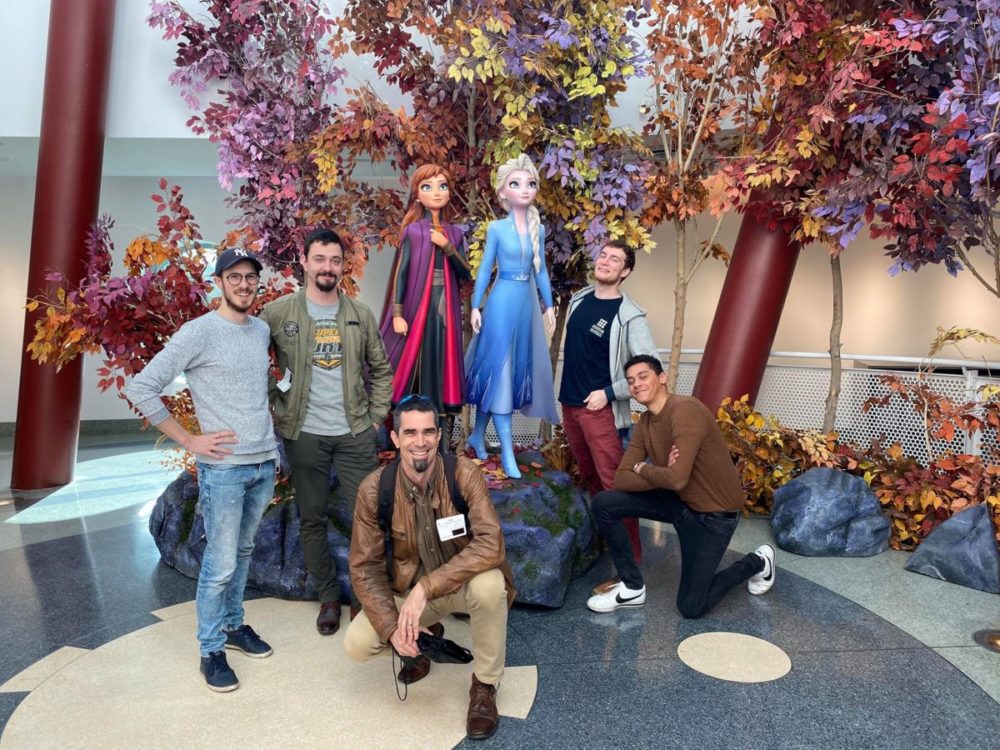 Like the characters in their short film, it was a crew of four of the six directors – Alan Guimont, Mathieu Lecroq, Malcolm Hunt, François Briantais (Robin Courtoise and Thomas Boileau were unable to free themselves) – who embarked for the United States and, more precisely, for the City of Angels.
They were not alone in this journey, since Yann Pannetier, responsable de formation head of training in CG Animation & FX Master Degree and teacher at ESMA Toulouse, was also on board.
BETWEEN CEREMONY, DISCOVERY OF THE CITY AND STUDIO MEETINGS
A busy schedule awaited the young co-directors and their assistant. On the programme: a tour of several of the biggest studios between two visits to the city!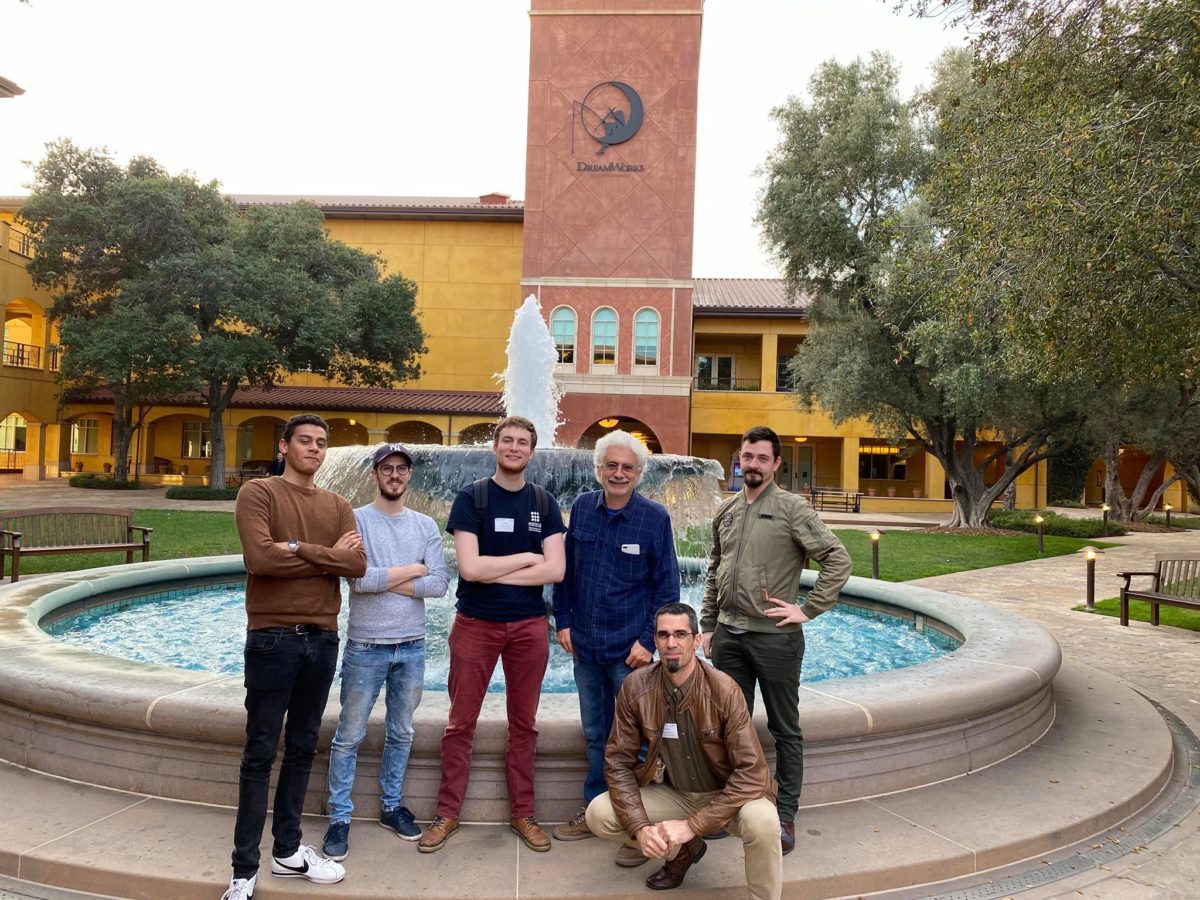 Their journey began with visits to Walt Disney and DreamWorks studios on their first day. The next day they headed to the DNEG studio.
For the third day they split their day between Disney TV and Illumination MacGuff studios. For the latter, they were able to organize a premiere of their short film on their premises.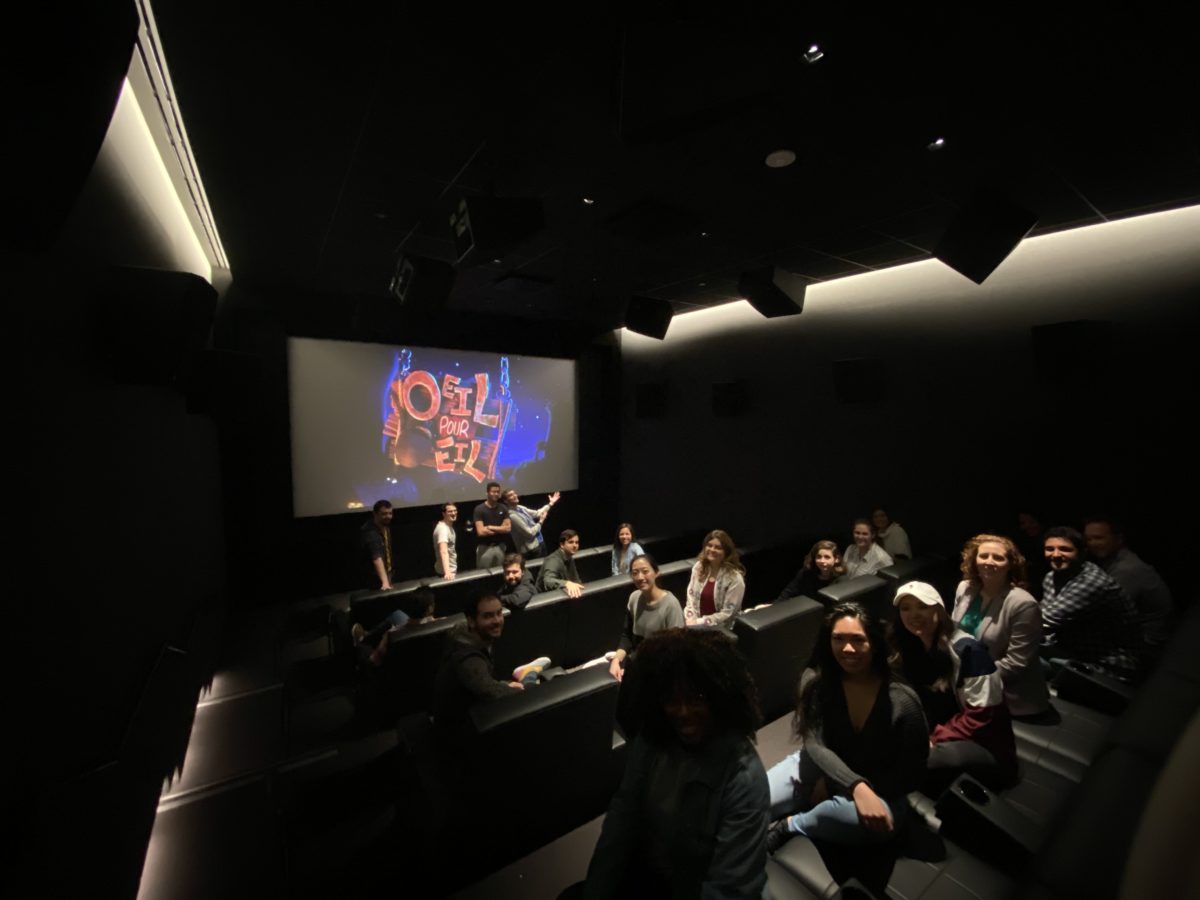 This third day was particularly awaited as the famous VES AWARDS ceremony was organised in the evening! A unique moment for the young directors as it was their first participation in a festival of such magnitude. But it was also an opportunity for them to meet and exchange with professionals from the sector as well as with the other (former) students who were nominated in their category. A moment to share all together around their respective projects and their passion for CG animation and FX.
Last evening, they still had a few studios to visit. For this fourth day, busy, direction for the Blur, Framestore and Nickelodeon studios. An intense day that they were able to share with Jeffrey Brice, the composer of the film, who joined them on the spot (Yann Pannetier had to return to France earlier).
For their fifth and last day in Los Angeles, it was to meet Netflix that they left.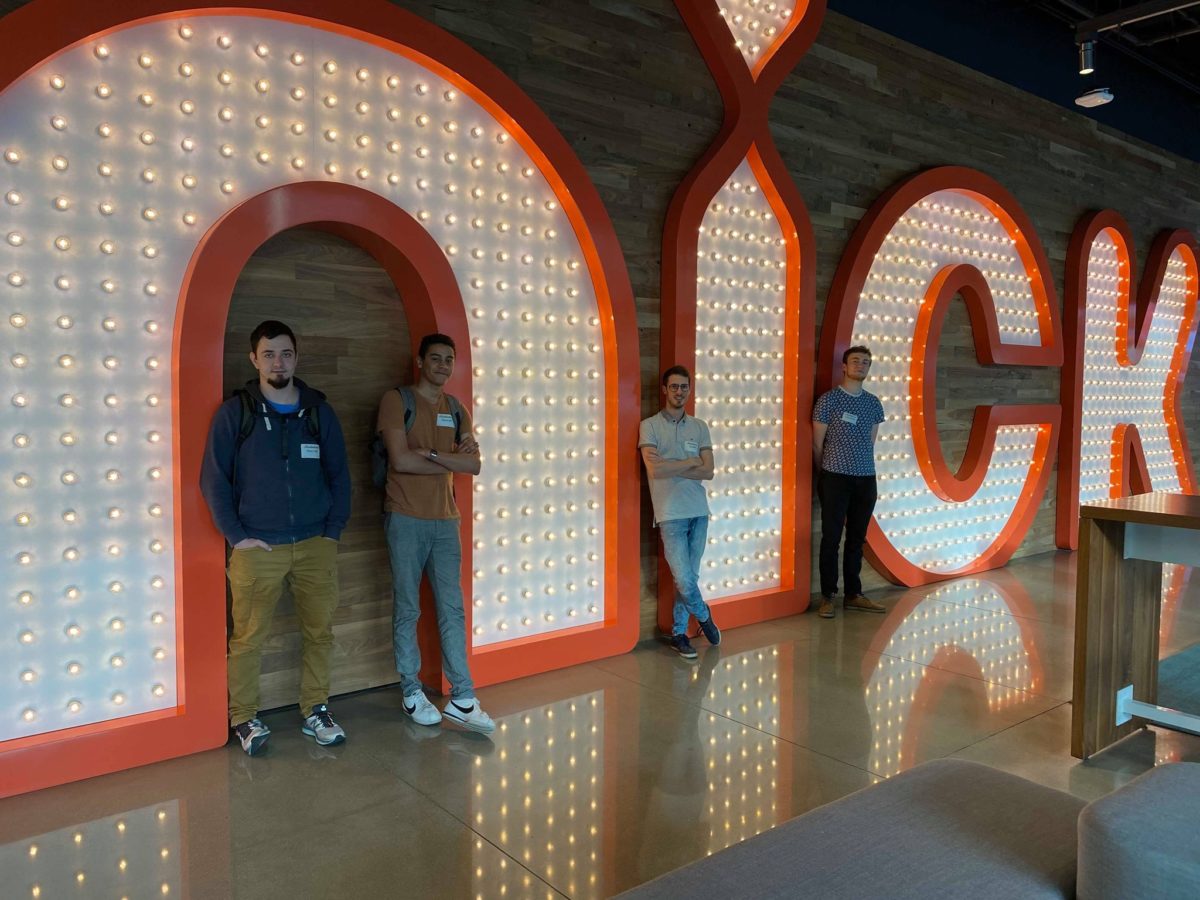 Five intense days for these young people but which proved to be equally formative and rich in discoveries. The studios were able to share with them their vision of animation and their way of working and even the projects they are working on.
It was also an opportunity for ESMA, through the presence of Yann Pannetier, to discuss the organisation of partnerships with these studios.
Œil pour Œil may not have won the prize, but the directors came out of this unique experience with a sense of accomplishment. Perhaps they will have the opportunity to be invited and rewarded again in the future, as has already been the case for many ESMA alumni (Jean-Baptiste Noyau, Sylvain Nouveau, Philippe Moine, Alexandre Allain…).
BACK TO THE VES AWARDS, BY THE CO-DIRECTORS
We leave the floor to the four directors who share with us their feedback on this unique adventure:
The VES nomination was a big surprise for everyone, we weren't expecting it at all.
It was friends who told us the news, we couldn't believe it! Right after this news, the interviews followed each other as for 3dvf or ftack. It was a good exercise to talk about our film, our feelings, etc.

Little by little we realized the importance of this appointment. The frenzy of the moment made it a little difficult to gauge what was at stake, and it was only once we were there, at the ceremony held at the Beverly Hilton hotel Beverly Hills, that we realized the prestige of this award. We were all very impressed. We were able to make our "stars" for a moment on the red carpet!

During the ceremony, we were seated with the other nominated students and it was very interesting to be able to exchange with them. We were all experiencing the same thing at the same time. It was very impressive, we are used to seeing this type of event on television, but to experience it is really something else.

This trip allowed us to exchange a lot with different studios that we met and to get great feedback. It was something magical to be able to discover the cartoons of our childhood at Walt Disney, Dreamworks and Nickelodeon.

We had the opportunity to present our film in some studios and answer questions about it. Everyone was very kind to us, we exchanged on their vision of the profession and the future of the film and the team. It was really a great experience and a huge chance to be able to do this and we hope to keep in touch with all these studios!

Of course, we took advantage of this stay to discover mythical places like Venice Beach or the Griffith Observatory. Los Angeles was a first for all of us and some of us had never been to America before. We left the cold of France and England to arrive in a sunny city with 22° and all these palm trees that make our heads spin! It was really great!

Now all we want to do is go back! It was a great experience and we hope the film will go a long way again. Now it's up to us to build our career and we hope the film will give us a little boost. We also hope to meet each other again in the future and, who knows, maybe make a new project together.

We really wish all the future graduates to live this experience. The whole team leaves with memories full of memories and even more united than before!
The VES AWARDS page is turning, but we have no doubt that this short film will continue to sail from festival to festival and that it will most certainly bring new awards in its holds!
You can find a summary of their adventures in the United States on their page Facebook
Congratulations again to the six directors and we wish them good luck!
Photo credits: Mathieu Lecroq, Alan Guimont, Malcolm Hunt and François Briantais | MacGuff Illumination